Best Pop / Punk Bands of the 2000s
anthonybecerra831
The Top TenXW
1
Green Day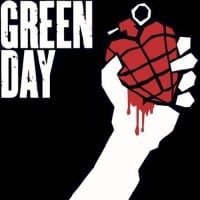 Green Day was the first band post 9/11 to speak their minds about the American government with American Idiot, not only was it an amazing politically charged super album but an awesome rock opera turned award winning musical, not to mention it was a pretty kick ass comeback
green day brought punk back from the dead, without them there would be no blink or sum 41, fob and mcr so american idiot best pop punk song of 2000's deffo!
Blink 182 have been around since 1992... I don't think American Idiot paved the way for Blink 182...
Of course they are number one they started and has moved music to another level even beyond rock they are awesome but blink 182 is a close close second
I'm sad to see only a real Punk band in this list: you.
V10 Comments
2
Blink-182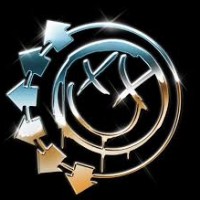 I can't believe it! If it weren't for blink there would no Fall Out Boy, New Found Glory, All Time Low, Paramore...i could go on forever baby! Needless to say, blink was the band that cemented Pop-punk as one of the best Genres Of Rock!
Blink-182 is an irrelevant copy of Green Day. Here is the point.
Blink-182 brought true pop punk into the maintstream, and showed everyone what being young and reckless is all about. They have a song for any emotion you could ever relate to or for any situation in life. They truly are musical masterminds.
Best POP punk band ever
V5 Comments
3
Fall Out Boy
I definitely like this list more than the other one, most of the bands that deserve to be higher up are, like good charlotte, panic! At the disco, bowling for soup... But get All Time Low off here, they're too new...
It's timeless. Who doesn't love Dance Dance or Sugar We're Going Down? Even though Save Rock and Roll was way off far of Take This To Your Grave, they are still one of the best bands ever
Fall out boy are absolutly awesome, there voices are so good they are all so damn hot and there songs are so flawless. Love them so much )...
Patrick stump kills it along with the rest of the band
V6 Comments
4
Paramore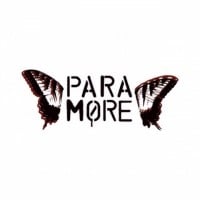 They're just amazing I have like all of their songs! They're a great band and hayley is the best singer. Beautiful, strong and rock star yeah! Her pronounciation is so cute sometimes I smile at myself listening to her lol. Awesome guitar too. Great harmony.
They're one of those bands that definitely stand out in the genre and not just because they're a female fronted band kicking ass in a genre dominated by male fronted bands. Each album of theirs was unique and at least they don't keep putting the same album out over and over again. They're not afraid of experimenting and it comes out pretty well. Also their lyrics are hella more ground breaking and creative compared to most other pop punk bands. Plus their live performances >
Paramore are just amazing, the music and the people.
5
My Chemical Romance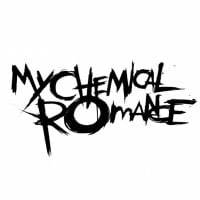 My Chemical Romance is the Best Band Ever! Their lyrics are so deep and meaningful, and all the tracks are amazing! I wish they had never broken up since they are an amazing band. Love you guys!
If there is one of many things I love about them is that they don't give themselves a label, yes they classify themselves as "deathrock/violent pop", but the media labels them as emo, goth, punk, etc. But the versatility of this band, the earlier stuff was closer to post-hardcore, and had an ALMOST gothic-ish sound, The Black Parade was a sort of a harder, gloomier, theatrical more macabre version of pop-rock and Danger Days was almost a melting pot of indie, syntho-pop, pop-punk and even some songs sounded a bit techno with all the bleepiness
This band is great. Gerard is sassy as hell and that's led live shows even better. The fact that paramore is ranked higher is a slap in the face. Fact is they're horrible compared to My Chemical Romance.
Definitely topping the other bands. My Chemical Romance was incredible, and they had more MEANING to their songs.
V10 Comments
6
The Offspring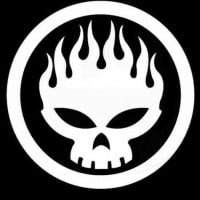 THANK YOU! You're gonna go far, Come out and play, Self-Esteem and The kids aren't alright are all great songs! Why isn't this at least in the top 5!
Hm... I don't know if id really call them pop punk. More alt rock nowadays - SmileyStudios
Are you stupid they are 90s and punk rock
V4 Comments
7
Sum 41
Sum41 create so many creative and awesome songs. I can't believe that I can love all the song of a band. Like I did to sum41, no other else.
Vote for it. and keep creative!
They have an amazing way of flashing that PUNK side of pop-punk
All Killer No Filler.
8
All Time Low
How is New Found Glory not up here? Anyway ATL has to be up there with my top fave pop-punk bands. Though I do admit they came at a later time along with My Chemical Romance, Boys Like Girls, and Panic! At the Disco, when the more popular bands were fusing pop-punk with emo. I'd categorize such bands in the "late 2000s" era of pop-punk. Just saying late 90's early 2000's pop-punk has a more edgy feel to it, while still being angsty: A.E. the song (not so much Avril) "Sk8r Boi", Yellowcard-"Ocean Avenue", NFG-"My Friends Over You", Sugarcult-"Stuck in America" Allister-"None of my Friends are Punks", Bowling For Soup-"Almost", and old Fall Out Boy-"Grand Theft Autumn"
Perfect band full of perfect people who make perfect perfect albums full of perfect songs.

Yeah, safe to say, I think ATL is perfect.
All time low are just so amazing! They have such a perfectly flawless punk pop sound!
All Time Low is really talented.
V5 Comments
9
Panic! At the Disco
They will always be remembered and I love their uniqueness! They had a 1920s burlesque theme for their first album "A Fever You Can't Sweat Out". I thought that was one of a kind and no other band has done anything like them! Their music tells a story and I love every song!
Their circus/burlesque fetish made them unique, and they weren't like any band you've ever heard. They were original lyrically and musically, adding orchestral instruments, and subtle elements such as dark cabaret and electro pop. They will always be my favorite band..
There are no words to describe how they made me feel, and how they changed me.
V4 Comments
10
Good Charlotte
Good charlotte are absolutly amazing, there voices are so good they are all so damn hot and there songs are flawless. Love them so much &lt3&lt3&lt3!
THEIR LYRICS ARE SO TOUCHY

If I see another pop punk list with All time Low near the top I'm going to puke. GC deserve higher than that overrated band ATL.
V4 Comments
The Contenders
11
Simple Plan
These guys are so good they should at least be in the top 3 with good charlotte they are all hot there voices are amazing every single one of there songs are so meaningfull. Love them so much &lt3&lt3&lt3&lt3!
They are so talented. Really. They went from playing at the drummer's home to playing at sold out shows. To me, they are the kings of pop punk.
Come on guys simple plan with their album just Balls!
12
Boys Like Girls
This band ought to be in the Top 5. If you don't agree, then listen to The Great Escape, Love Drunk, etc. Oh, and by the way, Green Day is NOT a pop punk band! They are a punk ROCK band. None of their songs have anything pop in 'em.
My favourite band for sure much better than blink182 and panic! At the disco. Top 5 material.
13
Bowling for Soup
Great band catchy lyrics and very underrated. love bowling for soup
Amazing band with great songs should definitely be in top ten
14
The All-American Rejects
This band is awesome it should be at least be in the top 10, If you don't agree then listen to "Gives you hell"! It will surely change you're mind!
15
Mayday Parade
Mayday Parade is extremely talented with amazing vocal range.
What people?! This should be in the top 10 at least.
Number one for sure. like what?!
Mayday parade is the best!
V4 Comments
16Forever the Sickest Kids
17A Day to Remember
18Billy Talent
19
Chunk! No, Captain Chunk!
The most addicting happy sounding breakdowns on this planet.
Metal influenced pop punk band and they are just spectacular.
20
Sleeping With Sirens
Kellin Quinn, Sleeping With Siren's lead vocals, has an amazing voice, and he is extremely talented. In a lot of their songs, he has a higher singing voice, but, if you listen to If You Can't Hand, We Like It Loud, or Kick Me, you get a chance to hear the rasp he can achieve. If You Can't Hang shows the most vocal range for Kellin Quinn and really showcases his talent.
Kellin quinn's voice is very cool and I love it.
Kellin Quinn is such an amazing singer and his voice is very unique, SWS is such an incredible band and their song "The Strays" is AWESOME! 💕
PSearch List
Related Lists

Best Pop-Punk Bands

Best Pop-Punk Bands of 2014

Best Pop Punk Bands of the '90s
Most Underrated Pop Punk Bands
List StatsUpdated 25 Nov 2015
500 votes
101 listings
5 years, 140 days old

Top Remixes

1. Green Day
2. Blink-182
3. Fall Out Boy
JxKing
Posts
Error Reporting
See a factual error in these listings? Report it
here
.