Top 10 Singers of 2014
kormo
The Top TenXW
1
Jackie Evancho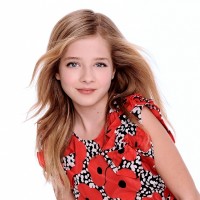 Her voice is an exquisite treasure!
The phrasing, cadence and tone of her voice mesh perfectly with the workings of the natural world. This observation is not set in a way that limits each song to only one specific circumstance (sunrise, sunset, etc. ) but rather, it is a peculiarity that her vocals fit any situation within the natural world. Not that this phenomenon is specific to Jackie alone, but she does do a more perfect work in the effect produced. Out here, on the plains, where the vistas are breathtakingly grand, the grandeur of Jackie's voice matches the scenery perfectly. Jackie has a tonal quality so rich, so powerful, so majestic that her's alone could fill the Grand Canyon, or duet with the roaring Colorado River, or give the Rocky Mountains their voice, or dance a waltz with the wind as it blows across the prairie.
Simply the most beautiful singing voice in the world today. Sure, some may think her music is dated, but a voice that beautiful is timeless. She brings thousands of people, multiple times her age, to tears. That would be fantastic for an adult singer, but for a 13 year old, it should be impossible. Jackie manages it every time she sings.
This is THE young lady to watch over the next several years - she is going to redefine classical crossover - and likely she will change the musical appreciation of an entire generation. Be prepared to witness her become one of the greatest singing voices of all time... She is definitely on for the ages - and she is only thirteen!
Jackie's the One! Jackie Evancho Over All In The World!
V64 Comments
2
Eminem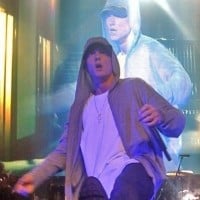 Eminem the only thing which inspires me is his ability to tell storiea through music he has been the best rapper in this times after tupac he is named the 2nd rap god
Eminem's a rapper, and his voice is nothing special, and in fact, is a bit below average. If there was a list of Rappers, Eminem would be here or #1. (I would laugh so hard if Nicki Minaj was on the list. )
The king of rap 👌
I love your songs very much...
V5 Comments
3
Bruno Mars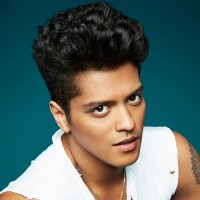 This guy is talented beyond belief. Drums, guitar, dancing, you name it, he's good at it. He's one of the few people that sounds as good live as he does in the studio. Why? Because he doesn't use autotune. He makes good music, and he has no part in the increasing rut in the music business today. Fresh, creative, and a great artist. If one artist from the 21st century were to stay popular as long as an artist like the Beatles, it would be Bruno Mars.
I love his songs he's a great singer he's really good so if anyone says he's not good at all I l think their all haters they just want to sing as good as him. So EVERYONE remember that his goods are awesome and if you do not think so think so because if you don't you are a mild hatter hater hater hater. And how do you not think so his voice is so clear and he even rhymes thing that do not even rhyme so boom you just got served!
Well in cool and awesome ill support harry styles but in voice bruno mars rules he's amazing he's voice is just so clear and he even rhymes things that don't rhyme
Is the new Michael jackson
V16 Comments
4
Taylor Swift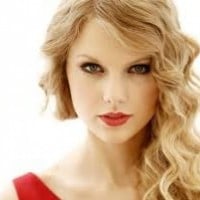 2014 was the year for Taylor Swift. She released her most popular single so far (Shake It Off), and her most popular record so far (1989). She also received the first ever Dick Clark Excellence Award, ever! She also got named Billboards Woman of the Year. I mean what much more could she want?
Hello this star is getting bigger and bigger by the millisecond, and us going to keep growing that way. Just because she hasn't had a hit song out this year right now Disney mean she's not going to.
Love taylor swift she has always been my biggest fan too, I also love all her songs not one of them I hated
This extraordinary star is the future of pop music and will be a pop Queen
V14 Comments
5
Katy Perry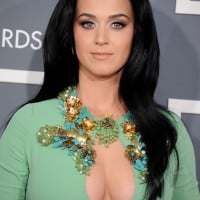 Can't sing live to save her life! - mholland1997
She is an amazing singer and an inspiration to me
Her song the one that got away is a good song.
I love Katy Perry she puts on the best concert show, has the best music she deserves to be #1
V13 Comments
6
Pitbull
Dalé! Pitbull is seriously a god he makes any song a hit
He is a good singer so yeah I think he should be on here
He is such a good singer
Love the song The Way You Lie
V6 Comments
7
Beyonce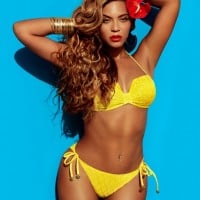 Beyoncé should really be higher up on the list...
Beyoncé should be 5
8
Selena Gomez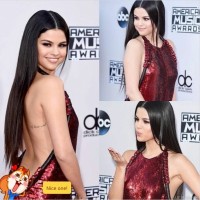 Selena is the best! )
Selena gomez is a princess. No matter what she is number one for all her fans. She is the
Best. Best of luck selena and may God give you a lot of success.
She should be 2nd
Such an amazing singer
V6 Comments
9
Justin Timberlake
My teacher is a big fan, on my opinion I hate him no offense
I love Justin Timberlake
J.T. should be before almost all of these singers.
10
Rihanna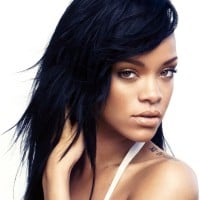 Rihanna should be much higher than 10. Maybe 3
The best I love her she should be first
Rihanna should be 2 or 3
The Contenders
11
Iggy Azalea
Basically sticks her butt in your face and makes you believe you're listening to a song.
Terrible live performer, because, of course, she uses auto-tune, and has no backing when really singing.
Well I can't say she is number 1 but she has great songs right now such as Fancy and Problem. Please vote for Iggy.
I think that iggy is amazing. She has good songs out now like black woodland many other. Vote for iggy azalea
Iggy rules! Best rapper I know!
V4 Comments
12
Shakira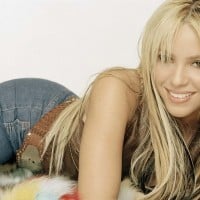 No doubt. She is far better than avril.
She is so beautiful!
She is the best
13
Morteza Pashaei
He is the best singer.
Morteza is the best, I love him forever
He is the best in the world
Morteza is the best.RIP MORTEZA
V22 Comments
14
Madonna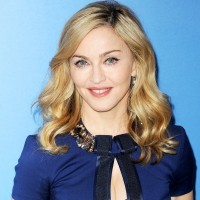 Madonna should be 10 not 9
Not my favorite, but better than most up here.
15
Lady Gaga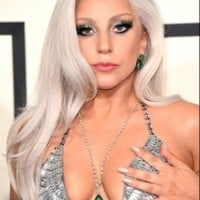 Look at Oscar performance of lady gaga.. Compare it with other artist performance like Katy Perry. She is the worst when it comes to live performance.. Just because your songs are good doesn't mean you are talented. Hate auto tune artists I am pointing at Katy Perry
Amazing singer who doesn't lip-sync and is much better than other female artists out this year with the possible exception of Lana Del Rey. - mholland1997
She knows what she is singing. And doesn't have any problem in saying hard words.
I think lady gaga should be 4th
V4 Comments
16
Britney Spears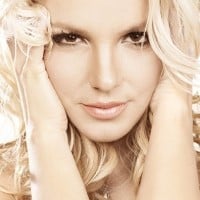 17
Meghan Trainor
Meghan Trainor cannot sing or song write and is gradually ruining the music industry with her god-awful songs, she should definitely not be on this list! - aldwych94
Her songs have the exact same tempo. You could switch to All About that Bass from Lips Are Movin' and it'd sound totally natural.
AMAZING! Probably one of the best singers I've heard in a long time
18
Wiz Khalifa
I don't know wiz Khalifa so he should not be in top10
19
Demi Lovato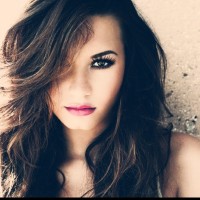 I simply love all her songs. She has an amazing vocal range, and she doesn't say bad words in her songs
Can't believe she is lower than Justin Bieber
Amazing I love her
3 words: She. Is. Perfect
V4 Comments
20
Ariana Grande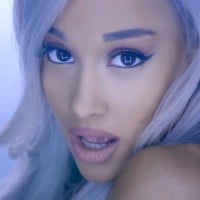 You can't name someone the best because they were popular for a time. Her music might be convenient at the time, but it has no enduring or lasting quality.
I can't believe Adriana is 51. She has the number one song in the world right now. Her? 51? Impossible!?!?
So good! I've never even heard of jackie evancho but she must be good, but ariana is just straight up the best artist of 2014, nobody can beat her
Best voice I've ever heard. The pace with which she has made her way through the industry surely makes her the best artist. She deserves 1 position at least for 2014!
V13 Comments
PSearch List
Related Lists

Most Overrated Singers of 2014

Best Teen Singers of 2014

Best Female Singers of 2014

Top Ten Most Idiotic Singers of 2014
List StatsUpdated 29 Nov 2015
800 votes
102 listings
1 year, 299 days old

Top Remixes (9)

1. Eminem
2. Bruno Mars
3. Pitbull
kormo

1. Bruno Mars
2. Justin Timberlake
3. Katy Perry
topbesttopworst
1. Ariana Grande
2. Big Sean
3. Iggy Azalea
Top10Ari
View All 9
Posts
Error Reporting
See a factual error in these listings? Report it
here
.