Paramore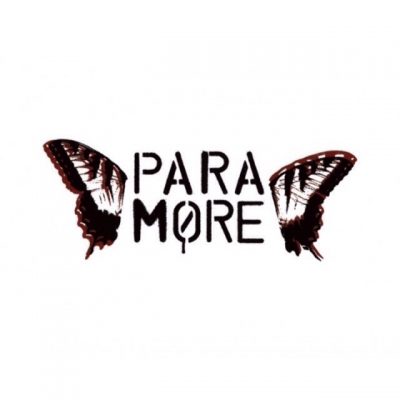 Uploaded by Rorywilbren
Comments
Top
Popular
Newest
Please! Please please please! Please! Please please please! Please! Please please please! Please! Please please please! Please! Please please please! Please! Please please please! Please! Please please please! Please! Please please please! Please! Please please please! Please! Please please please! Please! Please please please! Please! Please please please! Please! Please please please! Please! Please please please! Please! Please please please! Please! Please please please! Please! Please please please! Please! Please please please! Please! Please please please! Please! Please please please! Please! Please please please! Please! Please please please! Please! Please please please! Please! Please please please! Please! Please please please! Please! Please please please! Please! Please please please! Please! Please please please! Please! Please please please! Please! Please please please! Please! Please please please! Please! Please please please! Please! Please please please! Please! ...more
Paramore is amazing and should totally play hello cold world it would be sweet
I picked Paramore because they can make this ceremony cool, interesting and incendiary. They makes me happy!
Well... There's no word to describe them better than the worlds best band to break through with their smashing music! Just brill because their amazing live!
This is onen of the bands that give me joy, love and incredible music, please consider it for the opening it would be extremly awsoem and forget about entertaining! Please chose PARAMOREE! THEY ROOCK!
PARAMORE ARE THE BEST! Everyone here should vote them. They deserve it, because they have fought a lot and I think they are better now than ever. If you vote them you won't regret them if they appear at the opening! Their style is perfect and everyone will love it once they listen to Paramore.
Paramore is the best rock band. I love them very much and hope they will perform us an amazing show at the 2012 London Olympics Opening Ceremonies! I believe in their success in 2012! Their new songs are deserving world attention!
Most amazing, inspiring, fun, interactive band ever! Puts on an amazing show every time putting their all into everything!
Hayley, jeremy taylor really change my life in a better way. They give us all they have with their music and tours So, I proudly can say that I'm a parawhore and Paramore is the best band I love them
I know PARAMORE will be an amazing and epic band in the future, 'because they already are! Their lyrics are special and well written. Always talking about issues that matters to all of us. And therefore, expressing their sense of sociability. Hayley and her band mates manage to deliver good music. PARAMORE is an energy band with good vibes, and a positive attitude towards the WORLD. They follow their hearts and that's all that matters. Their good will. So, please choose PARAMORE, for a better World. I'm sure they will make an incredible introduction to the 2012 London Olympics Opening Ceremonies. PARAMORE I
I know that just one song of paramore can make the world feel excited, they will make every athlete give the best of them just by hearing their cheerful words.
Paramore is a wonderful band. They really deserve it. Everybody loves their presentation. Tell me, who hates Paramore? Nobody. I think it's the most wanted band. I think? No. I'M SURE.
PARAMORE ARE A GREAT BAND THEY DESERVE IT! PLEASE PARAMORE WIN! I LOVE PARAMORE WORLD LOVES PARAMORE! They should appear at the opening! Because they are the best band in the world!
I picked PARAMORE because they are just so amazing, and great role models! They have changed lives! Their epic!
Paramore is unique! Everybody should give a chance to this band, it's a band with so much energy, they perfect to appear in the opening, I's awesome ROCK!
Why Hayley Williams have a voice great!, and she don't like make playback! And that's is my reason!
Paramore should play because they're an amazing band and they should play their 3 new songs 'Renegade' 'Hello Cold World' and 'In The Mourning'.
I'm a parawhore and I love them with all my heart.
I've got their CD's and I even got The Final Riot!
They always thought me to never give up of my dreams.
When Josh and Zac left the band, Paramore proved that they are strong enough to go on and no matter what happen, we should do the same
They thought me that I only need to be myself. And that I shouldn't apologize either.

Paramore, My heart is yours
I don't know what can I say about them. Paramore is legend. Paramore is hero. They saved my life. And Paramore is (still) a band. When I have some problems, I just listen to Paramore. I learned that I'm shining brighter than anyone does, I learned to believe in miracles. I learned life from Paramore. I own them my life. I own them myself. I found who really I am with them. So, thanks Paramore for being there whenever I cry, whenever I smile or whenever I need somebody to talk. Thank you for saving my life from monsters. And believe me, even if you will go, I will be here for you guys.
They are so full of energy, a real energetic boost to start the competition, even most with the Hayley William's attitude, and even more considering most athletes on competition are of the age range to recognise her... Meaning, don't choose the artist only to make happy the old representatives, but in order that new generations get caught by the olympics, also, this is a catch for they to follow all of the events related!
You want my opinion? Ok. Paramore been through a lot in recent years. In December 2010, the brothers Farros left the band; was a big loss. But Jeremy, Hayley and Taylor are still here, playing their songs, and good songs. They did a big tour in South America. I went to their concert in Brazil. They still a band. They released 4 songs: Monster, In The Mourning, Hello Cold World and Renegade. They continue with the same style and the songs are still good. This year, they will release a new album, and I'm sure they will not disappoint fans. Over the years, they proved to me that they are strong and they are really good. They deserve everything, believe me.
Paramore is a band. However, not just a band. They save lives on a regular basis just by being there for their fans, their inspirational lyrics and determined attitude help people overcome struggles in their own lives on a daily basis - you need only to browse the internet for a few minutes to see the extent of the good they've done to countless people worldwide. It's only fitting that such a band feature at an event that also provides immeasurable amounts of inspiration.
Paramore is THE band.
Paramore will always be THE band, no matter what they go through. Taylor, Hayley and Jeremy, not just Hayley, will always be the best they can, whether it's live, whether they're in the studio, etc. Etc... Paramore deserves to perform at the 2012 London Olympics, at times they're too underrated and we don't appreciate that!
They've got so much potential, if only MORE people would realize this!
Sure, some people may not like rock, but TRUST me; Once you listen to Paramore, you will instantly fall in love.
I have been a Paramore fan for seven years. Their music has inspired me to reach for the stars and to never quit and to thank God for what I have. And isn't that what the Olympics are all about? Never quitting, giving everything you have, every talent that God has blessed you with? Paramore deserves this. They've lead countless fans to betterment and they could do the same for an Olympian!
Paramore are my saviours, they have gotten me through my anxiety issues, and through so many problems in my life. They have transformed me from a sad pessimist into a bubbly optimist, they are full of life and so inspirational, promoting all things good, and that is what I like about the Olympics, the amount of life, and Paramore embody that.
Related Lists
Top Ten Best Paramore Songs
Best Songs From Paramore's Self-titled Album
Best Paramore Albums
Best Songs From Paramore's Riot!