Top Ten Worst Actors
The Contenders: Page 12XW
221
Alec Baldwin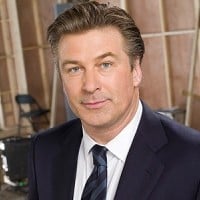 Alexander Rae "Alec" Baldwin III is an American actor, producer, and comedian. A member of the Baldwin family, he is the oldest of the four Baldwin brothers, all actors.
If he didn't have a rather handsome face he probably wouldn't get much of a shot in films. Don't like this guy at all! Plus he's got an attitude problem.
God he sucks. 30 rock sucks. He's just the type of person rich old men who like frasier and play golf off of million dollar yachts jerk off to.
V3 Comments
222
Seth MacFarlane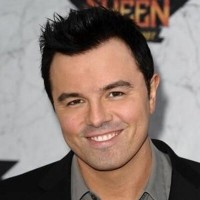 Seth Woodbury MacFarlane is an American television producer, filmmaker, actor, and singer, working primarily in animation and comedy, as well as live-action and other genres.
I cannot stand this guy. His cartoons are horrible, He's always walking around with that dumbass smile of his, And He's just plain sick.
Family Guy is funny but I hate his jokes about Religion that is what pisses me off but I have no disrespect for him
I hate him because he doesn't do enough jokes about religion.
Adolf Hitler put this on here.
V4 Comments
223
Emilia Clarke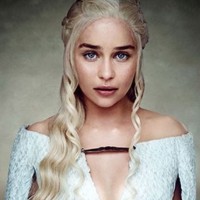 Emilia Isabelle Euphemia Rose Clarke is an English actress. She is best known for her role as Daenerys Targaryen in the HBO series Game of Thrones, for which she received two Emmy Award nominations for Outstanding Supporting Actress in a Drama Series in 2013 and 2015. Clarke made her Broadway debut ...read more.
Get a role in Game of Thrones, professionals need not apply, and acting is strictly forbidden, just gratuitous nudity and porn. Please note, there is no story, no plot development, no character development, completely puerile dialogue. Yep, Emilia Clarke was perfect for the part.
In season 3 and 4 she was really getting on my nerves every time she opened her mouth to speak. Over acting/pronouncing her words to show she has power almost made me stop watching. In a show so good, how can they let this happen?
I like Game of Thrones but Emilia Clarke's overacting just ruins the Daenerys scenes for me. Worst actor on the show, in my opinion.
V2 Comments
224
Bruce Willis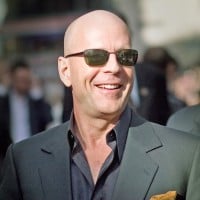 Walter Bruce Willis, known professionally as Bruce Willis, is an American actor, producer, and singer.
Crapping on action movie stars is quite easy because those roles rarely require much acting talent or depth of emotion to them. Arnold, Segal, Stallone don't have to give give bravura performances because no one requires or really expects them to. 1. Shoot gun 2. Run after bad guys and kill them. 3. Make smart ass remark that might become a catch phrase ("Go ahead make my day! ") 4. Go cash huge paycheck and wait for phone call about sequel.
He's essentially a character actor, like many others, who largely play themselves. This isn't a reason to bad mouth him.
This man is himself in every movie he's in. I don't understand why people like him so much and why he's not on this list to begin with when you have amazing actors on it such as Johnny Depp, Sarah Michelle Gellar and Will Smith!

Bruce Willis is the candidate for all terrible acting -__
They must have been really hard up to put him on the screen.
V1 Comment
225
Tom Hanks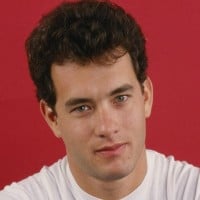 Thomas Jeffrey "Tom" Hanks is an American actor and filmmaker. He is known for his roles in Splash, Big, Turner & Hooch, Philadelphia, Forrest Gump, Apollo 13, Saving Private Ryan, You've Got Mail, The Green Mile, Cast Away, The Da Vinci Code, Captain Phillips, and Saving Mr. Banks.
This actor is one of the most overrated actors of all time. He's supposed to be a great actor and funny in comedies but I've never saw that statement in any movie. In the romantic comedies he played with Meg Ryan he was boring and not funny at all. He's got no comedy-acting skills at all despite that the popular media are trying to make us believe he's the best comedy actor on earth. His more serious roles are also played in a boring way. Plays everything with a snob attitude but maybe that's because he is really a snob in real life and he just act naturally. I'm glad somebody ( someone with good sense ) put him on this list where he's belonging without a doubt.
He should not be on this list. He's a great actor but he hasnt made a good film in a long time. I think he made a big mistake doing movies with that lousy director ron howard.
Dude, he is like the GREATEST actor of all time! What the $@#= are you thinking!
Don't get me wrong, he was great back in the 80's and 90's when he did comedy movies, but his post Forest Gump roles seem to be really bland and boring and his performances tend to come across as robotic.
V3 Comments
226Najee De-Tiege
227
John Wayne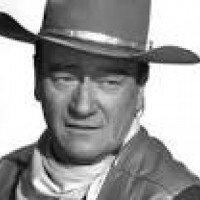 Marion Mitchell Morrison, known professionally as John Wayne and nicknamed Duke, was an American actor, director, and producer.
Could you believe he once played Genghis khan in the conqueror?
He played a couple of bad roles, should have struck to westerns.
V1 Comment
228
Andrew Garfield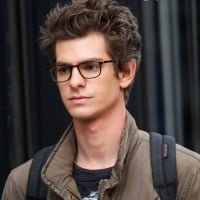 Andrew Russell Garfield is a British-American actor. Born in Los Angeles, California and raised in Epsom, Surrey, Garfield began his career on the UK stage and in television productions.
Horrible Spider-Man. Worse than Tobey.
A pile of melting garbage when it comes to acting. The new hacksaw ridge trailer: "Duh uh duh duh uhh uuhhh...duh... I'm acting"
V1 Comment
229
Aisha Tyler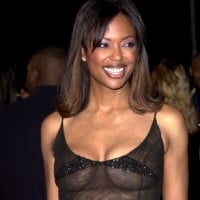 Aisha Tyler is an American talk show host, actress, comedian, author, producer, writer, and director.
No talent skank with an a very very annoying voice.
I think she's great. As a white gay man, I think she's incredibly good looking and her recent role on Criminal Minds is just brilliant. I also give her a big thumbs up for changing her look for the role. This is the type of actions that make a person star material. I like her much better than any other of the female agents that have been cast in her role. She is much better than Pagent Brewster and it's too bad that Thomas Gibsons actions have most likely killed this show with due time. It has been renewed for another season, but unfortunately I don't think that the fans are going to continue to watch the show with two major character roles being lost in the last few months.

I also don't see the reason anyone would call someone that they do not even know "Skank". Grow up.
230
Ronald Reagan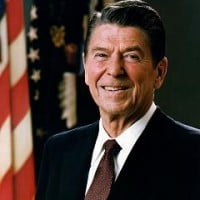 Ronald Wilson Reagan was an American politician and actor who was 40th President of the United States from 1981 to 1989 . Prior to his presidency, he was the 33rd Governor of California from 1967 to 1975, following a career as a Hollywood actor and union leader .
His acting lessons paid off in politics at least. Living proof that politicians are the best actors.
I like him for him saying "roads we don't need roads were were going"
Some of his on screen roles were junk, but at least provided some lines for h is political career.
231
Marlon Wayans
All the Wayans brothers suck...except for maybe Keenan Ivory.
232
Val Kilmer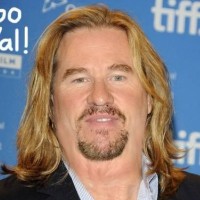 Val Edward Kilmer is an American actor. Originally a stage actor, Kilmer became popular in the mid-1980s after a string of appearances in comedy films, starting with Top Secret!
V2 Comments
233
Glenn Close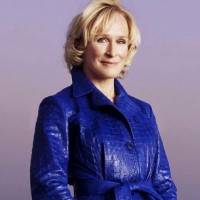 Belongs in the same category as Streep, Mirren, Dench, Maggie Smith etc... The category of overrated and ugly actresses. People who are voting for this actress are the same who are voting for the actresses I mentioned. It's like there's a tendens of people who likes all this types of ugly, overrated and not that talented actresses.
She doesn't belong anywhere near this list.
234
Carter Wong
I think the reason he's on here is because of that one role he played in big trouble in little China where he got so angry he started to grow and grow until he exploded. Now he looked SCARY once he was inflating.
He was even scarier than Michael Myers!
After he exploded, was he filed with guacamole? I guess that's how they kept the PG-13 rating.
236
Kurt Russell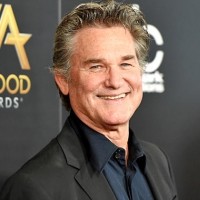 Nepotism brings bad talent on screen.
Terrible actor who made it only because of his father actor bing russell. nepotism strikes again.
237
Bridgit Mendler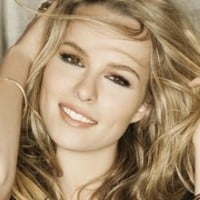 Bridgit Claire Mendler is an American actress, singer, and songwriter. In 2004, she began her career in the animated Indian film The Legend of Buddha.
V3 Comments
238Jason Dolley
239
Nandamuri Balakrishna
He is a bloody old man with worst voice and overreaction... He always used to say his father's name. He is worst actor ever in world film history
He is fat, he is old,, cluesless, eccentric, negligible acting skills. Every generation gets to see the greatest fool on the screen. This guy is our greatest fool on screen, bumbling and bouncing.
240
Patrick Swayze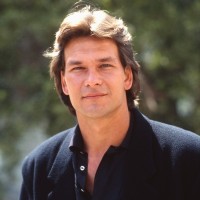 Hard to pick on a guy whose dead, but his legacy is just not there.
Dirty Dancing, Road House, Point Break, etc. Were all mediocre films that for some reason were successful?. If he had not done Dirty Dancing then he wouldn't have had all those female fans that made him a star. "Nobody puts baby in a corner" is one of the lamest lines ever in a movie. Only rivaled by DiCaprio's "Rose your gonna grow old and make lots of babies!. " - Ironman02
PSearch List
Recommended Lists
Related Lists

Top Ten Greatest Actors
Top 10 Best Tamil Actors
Top Ten Actors In India
Top Telugu Actors of All Time

Top Ten Actors In South India
List StatsUpdated 10 Dec 2016
22,000 votes
597 listings
11 years, 13 days old

Top Remixes (73)

1. Julia Roberts
2. Brad Pitt
3. Angelina Jolie
eljeran

1. Adam Sandler
2. Jacob Hopkins
3. Paris Hilton
PANCAKEguy22221

1. Steven Seagal
2. Michael Cera
3. Arnold Schwarzenegger
Marie_Cobain
View All 73
Posts
Error Reporting
See a factual error in these listings? Report it
here
.