Top Ten 20th Century Kids Shows
The Top Ten
1
Pokémon
Pokemon is the BEST KIDS SHOW EVER when I was young since NOW.
Love Pokemon they are the best
Pokemon is for is for fat kids that will never get a girlfriend because they will keep on playing until they are forty ('o')(( that is a double chin
Back when Pokemon was good!
2
Sesame Street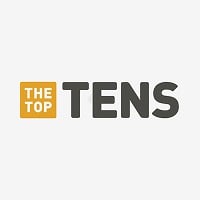 Sesame Street is a long-running American children's television series, produced by Sesame Workshop and created by Joan Ganz Cooney and Lloyd Morrisett.
Thanks to Cookie Monster
Really this and Mr. Rogers Neighborhood should be higher. Mr. Rogers lasted from 1968 to 2001 SS is still going on season 46 - Curtis_Huber
3
The Pink Panther Show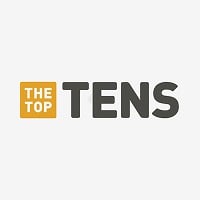 The Pink Panther Show is a showcase of cartoon shorts produced by David H. DePatie and Friz Freleng between 1969 and 1978, starring the animated Pink Panther character from the opening credits of the live-action films.
I always loved the Pink Panther - especially the episodes with the blueprints. - Finch
Me and my brother watched this all the time he was so obsessed with him that he had pink pather, blankets,pjs,toys, a costume for Halloween, he even painted his toes pie ( he tried painting his toe nails with nail polish)
4
SpongeBob SquarePants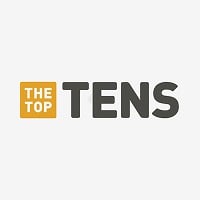 SpongeBob SquarePants is an American animated television series created by marine biologist and animator the late Stephen Hillenburg for Nickelodeon. SpongeBob is currently the most popular show on Nickelodeon, as well as the longest running show, running for 20 years, and is beginning its 12th season. ...read more.
Ah, SpongeBob... Remember when it was good? - Garythesnail
But we'll always have those classic episodes. Shanghaied is my fave. - Garythesnail
It was made in 1999, so it qualifies. - Turkeyasylum
The 1999 and 2000 episodes were the best.
The 1st 3 seasons were the best cartoon ever! - NinROCK3T
5
Dragon Ball Z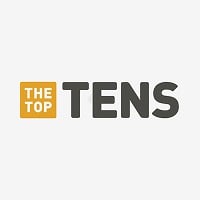 Dragon Ball Z is a Japanese anime television series produced by Toei Animation. Dragon Ball Z follows the adventures of Goku who, along with the Z Warriors, defends the Earth against evil. The action adventures are entertaining and reinforce the concept of good versus evil. Dragon Ball Z teaches valuable ...read more.
6
Charlie Brown
It's called "Peanuts". Plus it gotta be higher on the list! (Its not that much of a kids show)
LOVE IT! If your into gaming, play great pumpkin island on Poptropica! Its Halloween in charlie brown
The Snoopy dog eats it hard
Can't wait for the film - Harri666
7
Scooby-Doo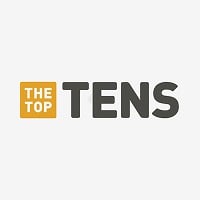 Best show ever!
8 Ed, Edd, n Eddy
9
Dexter's Laboratory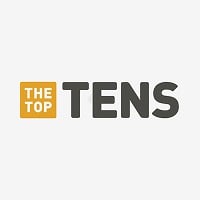 Dexter's Laboratory is an American comic science fiction animated television series created by Genndy Tartakovsky for Cartoon Network, and the first of the network's Cartoon Cartoons. The show is about a kid scientist named Dexter that has a sister named Dee Dee that keeps breaking into his lab.
10
Hey Arnold!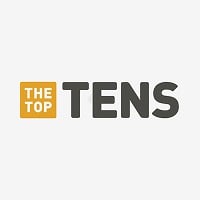 Hey Arnold! is an American animated television series created by Craig Bartlett that aired on Nickelodeon from October 7, 1996 to June 8, 2004. The show centers on a fourth grader named Arnold, who lives with his grandparents in an inner-city boarding house.
The Contenders
11
The Flintstones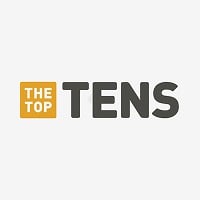 The Flintstones is the first animated prime-time American television series. It was broadcast from September 30, 1960 to April 1, 1966 on ABC.
So funny and hilarious
12
Mickey Mouse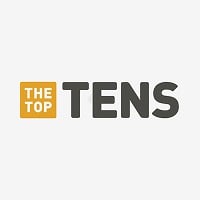 Mickey Mouse is a funny animal cartoon character and the official mascot of The Walt Disney Company. He was created by Walt Disney and Ub Iwerks at the Walt Disney Studios in 1928.
The classics were fantastic
13
Rocko's Modern Life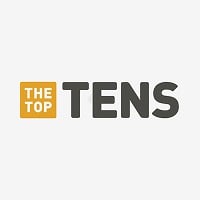 Rocko's Modern Life is an American animated television series created by Joe Murray for Nickelodeon. The series centers on the surreal life of an anthropomorphic Australian-immigrant wallaby named Rocko as well as his friends: the gluttonous steer Heffer, the neurotic turtle Filburt, and Rocko's faithful ...read more.
I am the cheese. I am the best character on this show. I am better than both the baloney and the salami combined. - xandermartin98
This was a classic cartoon and my second favorite Nickelodeon show. It is funny, charming, and well-written. - Garythesnail
This should not be on! Have u seen rocko gets seduced!?
Overall, this is a pretty decently appropriate show for all ages. There is nothing wrong with it, okay? - xandermartin98
14 Winnie the Pooh
15
Courage the Cowardly Dog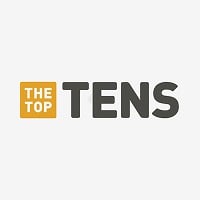 Courage the Cowardly Dog is an American animated horror comedy television series created by John R. Dilworth for Cartoon Network as part of the network's Cartoon Cartoons block.
16
Arthur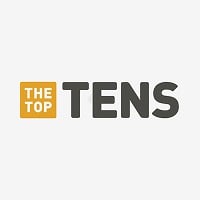 Arthur is a Canadian/American animated educational television series for children, created by Cookie Jar Group and WGBH for PBS.
This show is awesome! The old episodes were better than the new ones though.
17
Animaniacs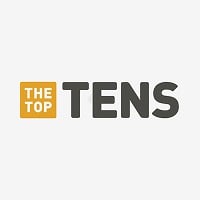 Steven Spielberg Presents Animaniacs is an American animated comedy television series produced by Amblin Television label in collaboration with Warner Bros.
Animaniacs was the love of life in cartoon. I just loved the show so much
18
The Powerpuff Girls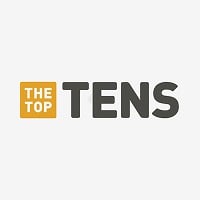 The Powerpuff Girls is an American animated television series created by animator Craig McCracken for Cartoon Network. The main characters of this show are Blossom, Bubbles, and Buttercup. The show is about the Professor Utonium creating three little superhero girls that save the day from villains. ...read more.
19
Fat Albert and the Cosby Kids
This show is so awesome. It taught me many things including how to stop a grease fire. The corny jokes were funny!
20
Batman Beyond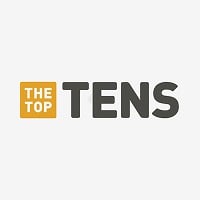 Batman Beyond is an American animated television series developed by Bruce Timm, Paul Dini, and Alan Burnett and produced by Warner Bros.
21
X-Men: The Animated Series
One the best shows ever
22
Felix the Cat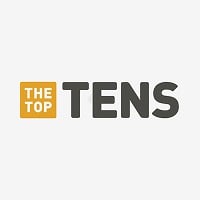 Felix the Cat is a funny-animal cartoon character created in the silent film era. The anthropomorphic black cat with his black body, white eyes, and giant grin, coupled with the surrealism of the situations in which his cartoons place him, combine to make Felix one of the most recognized cartoon characters ...read more.
23
The Jetsons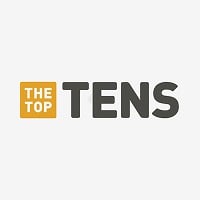 The Jetsons is an American animated sitcom produced by Hanna-Barbera, originally airing in primetime from September 23, 1962, to March 17, 1963, then later in syndication, with new episodes in 1985 to 1987 as part of The Funtastic World of Hanna-Barbera block.
Science fiction in comics
24 The Ren and Stimpy Show
25
Captain Kangaroo
Why is this 20. It should be at least 5. - Money1208
26
The Wonderful World of Disney
Please bring this show back, ABC. - playstationfan66
27
Paul Bunyan
I want to see this.
A local T.V. show in Northern California circa 1959 that starred the recently deceased 7 foot 2 inch Richard Kiel aka "Jaws" in the James Bond films.
RIP big guy.
28
Billy Barty's Big Top
Along with appearing in over 100 movies as everything from a leprechaun to Mickey Rooney's little brother, and was one of the most gifted "little people" in the history of film, Billy Barty also hosted his own circus-themed children's T.V. show in the Los Angeles market in the mid-1960's.
29
The Magic School Bus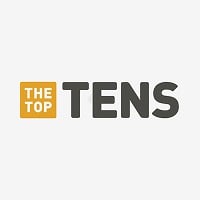 The Magic School Bus is a Canadian/American Saturday morning animated children's television series, based on the book series of the same name by Joanna Cole and Bruce Degen. It is notable for its use of celebrity talent and combining entertainment with an educational series. Broadcasting & Cable said ...read more.
30
Boy Meets World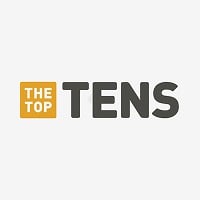 31
Mr. Rogers' Neighborhood
To the guy who said "This dudde is a jerk. RIP= Rest in PAIN!," have you ever actually met him? He wasn't violent and didn't tell people to rest in pain. Who's the real jerk here?
I spent many an afternoon being babysat by Mr Rogers' crew on T.V.. The train was the coolest... - Finch
RIP 2003

This show is older than SS. But stoped in 2001. Should be higher. - Curtis_Huber
This dudde was a jerk. RIP= Rest In PAIN!
32 Thomas the Tank Engine and Friends
33
Kid Video
Let's face it, this show was the iconic 80's cartoon show. The beginning was epic. - Finch
I've heard of this.
34
Howdy Doody
It's Howdy Doody Time!
No comments from the Peanut Gallery!
35
Doraemon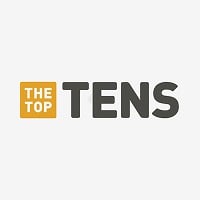 Doraemon is a fictional character in the Japanese manga and anime series of the same name created by Fujiko Fujio, the pen name of writing team Hiroshi Fujimoto and Motoo Abiko.
36
Rugrats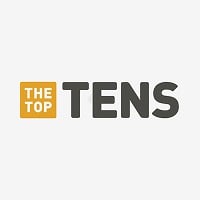 Rugrats is an American animated television series created by Arlene Klasky, Gábor Csupó and Paul Germain for Nickelodeon.
37
Dragon Tales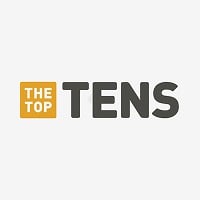 Dragon Tales is a Canadian-American animated pre-school fantasy adventure children's television series created by Jim Coane and Ron Rodecker and developed by Coane, Wesley Eure, Jeffrey Scott, Cliff Ruby and Elana Lesser.
38 Shining Time Station
39 Earthworm Jim
40
Tom & Jerry
Why isn't this in the top ten? - MontyPython
41 Lady LovelyLocks & the Pixietails
42 Beverly Hills Teens
BAdd New Item