Top 10 Best Rock and Metal Singers Most People Never Heard Of
Metal_Treasure
This is a non-votable subjective list and you can't vote.
I have chosen this format because I noticed that votable lists don't work well with underrated musicians /songs /bands. What happens after a while is that in the top 10 apppear well known singers, and after a number of votes - even overrated singers.
Unfortunately this type of lists (subjective and non-votable) does not allow comments.
So this list is for people who are interested in good singers and the list is mostly informative.
The list starts with the most unknown singers. I also made lists about some of these singers.
The Top Ten
1
David Byron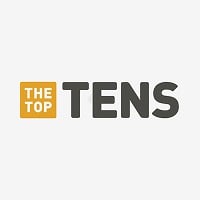 David Garrick, better known by his stage name David Byron, was a British singer and songwriter, best known as the lead vocalist with the rock band Uriah Heep in the early 1970s.
Uriah Heep - July Morning, Bird of Prey, Look At Yourself.
2
John Lawton
Uriah Heep - Sympathy, Come Back To Me, The Hanging Tree, Free Me
List: Top 10 John Lawton Songs with Uriah Heep and Lucifer's Friend
3
Graham Bonnet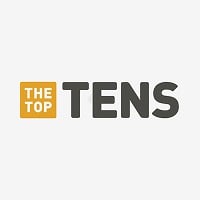 Graham Bonnet is an English rock singer and songwriter. He has recorded and performed as a solo artist and as a member of several hard rock and heavy metal bands including Rainbow, the Michael Schenker Group, Alcatrazz, and Impellitteri.
One of the loudest rock/metal voices ever.
Rainbow - All Night Long, Eyes of the world
4
Joe Lynn Turner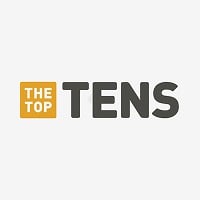 Joe Lynn Turner is an American singer, known for his works with hard rock/metal bands Rainbow, Yngwie Malmsteen and Deep Purple.
One of the most pleasant tones in rock/metal.
Rainbow - Can't Let you Go, I Surrender
Yngwie - Dreaming, Rising Force
Deep Purple - The Cut Runs Deep, Fortuneteller, King Of Dreams
List: Top 10 Songs Sung by Joe Lynn Turner
5
Doogie White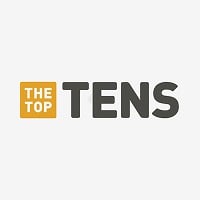 Douglas "Doogie" White (born 7 March 1960) is a Scottish rock/metal vocalist, who has sung for Rainbow, La Paz, Midnight Blue, Cornerstone, Yngwie Malmsteen's Rising Force, Praying Mantis and Rata Blanca . He is currently the vocalist for the Michael Schenker's Temple of Rock, his original band La Paz ...read more.
Rainbow - Hall Of the Mountain King, Cold Hearted Woman, Ariel.
Ritchie Blackmore was very picky when it comes to singers - from Ian Gillan and Dio, to these guys.
6
Jon Oliva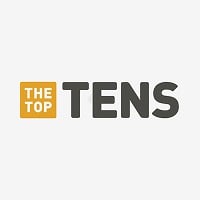 John Nicholas Oliva, known as Jon Oliva, is an American composer, multi-instrumentalist and singer. Co-founder of the metal band Savatage and the rock opera Trans-Siberian Orchestra. He's got a real 4 octave range, able to morph the sound of his voice to any style, from John Lennon and Freddie Mercury, ...read more.
Savatage - Morphine Child, Hall of the Mountain King, Hounds, Sirens.
Criminally underrated.
List: Top 10 Savatage Songs With Best Vocals
7
Jarkko Ahola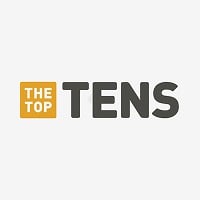 Jarkko Kalevi Ahola is a Finnish performing artist, composer and singer, best known as a metal singer. He is the vocalist, bass player and one of the three songwriters of the metal band Teräsbetoni. He also started a solo career as Ahola, a metal band.
8
Tobias Sammet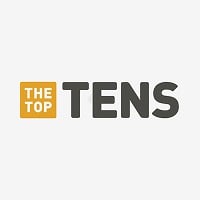 Tobias Sammet is a German metal musician, best known as the vocalist and primary songwriter of the power metal band Edguy, as well as the founder, main singer and bassist of the metal opera Avantasia.
At #8 and not higher only because some people know him. His vocal skills are amazing. Besides, his voice reminds of Bruce Dickinson. A very underrated metal singer.
Edguy - Nailed To The Wheel, Sacrifice, No More Foolin', New Age Messiah
List: Top 10 Tobias Sammet Vocal Performances
9
Jorn Lande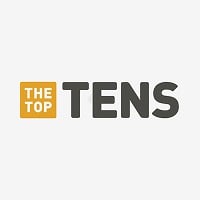 Jørn Lande is a Norwegian metal and hard rock singer known for his solo career as Jorn, and providing vocals for Avantasia, Masterplan, Ark, Beyond Twilight, Millenium, Allen/Lande, Mundanus Imperium, Vagabond, The Snakes, Ayreon.
Beyond Twilight - The Devil's Hall of Fame, Shadowland
List: Top 10 Jørn Lande Vocal Performances
10
Hansi Kürsch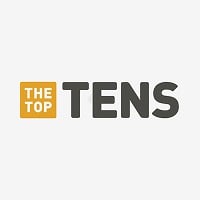 Hansi Kürsch, born Hans Jürgen Kürsch, is the lead singer, lyricist, co-composer and bassist for German power metal band Blind Guardian . Heavily influenced by Freddie Mercury, he creates a huge choir effect by overdubbing his own voice multiple times in complex, overlapping vocal harmonies. He records ...read more.
At #10 because some metal fans know him. Also, I made many lists about Blind Guardian on this site and more people heard of him. But outside a small segment of the metal community he is practically unknown. And he is still very underrated even among the metal singers.
Demons & Wizards - My Last Sunrise, Fiddler On the Green, Path of Glory
Blind Guardian - And Then There Was Silence, Wheel of Time, Thorn
List: Top 10 Hansi Kürsch Vocal Performances