Top 10 Sitcoms Of The 1980s
thenextsteplover
In this this I'm looking at the best sitcoms of the 1980s and the comments are from reviewers that understand just how great those shows were. feel free to disagree. this is just my opinion
The Top Ten
1
Seinfeld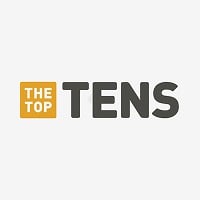 Four single friends -- comic Jerry Seinfeld, bungling George Costanza, frustrated working gal Elaine Benes and eccentric neighbor Cosmo Kramer -- deal with the absurdities of everyday life in New York City.
Brilliant show! Its perfect if you want to laugh your heart out and don't want any relationship drama. Cool and casual are two words for all its characters and you can't help but love them for who they are. All the episodes have typical erroneous hilarious endings and best part is that all the episodes are not much inter connected. That made my exam preparation time hell of a joyride. Please don't give up after watching first and second season because from the 3rd season you will not be able to go without it.

- Shruti Pansare - thenextsteplover
2
Cheers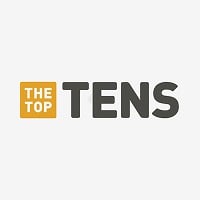 Cheers is an American sitcom that ran for eleven seasons between 1982 and 1993. The show was produced by Charles/Burrows/Charles Productions in association with Paramount Network Television for NBC and created by the team of James Burrows, Glen Charles, and Les Charles.
This was big in my house when I was growing up.. too young to understand or not old enough at the time.. but I do remember my Grand dad watching and laughing his sides off.. so now I'm in my 40's all grown up.. watching it every morning on Channel 4.. in the uk. really well written and I'm sitting laughing my sides off just like my dear old Grand dad.. ain't life funny.. love Cheer's
- kieran mccrory - thenextsteplover
3
The Golden Girls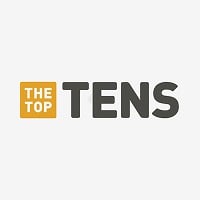 The Golden Girls is an American sitcom created by Susan Harris that originally aired on NBC from September 14, 1985, to May 9, 1992, with a total of 180 half-hour episodes spanning seven seasons.
The show is literally described as in the title, Golden. The writing is brilliant, the actresses are phenomenal. I love how it covers many situations and real life problems, most of which are still relevant and prevalent in today's world. Overall this show is comedy gold and easily one of the best sitcoms in history. I love all 4 of them
- Zane Girard - thenextsteplover
4
Family Ties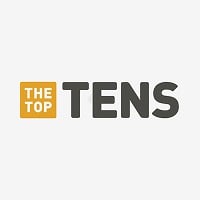 Family Ties is an American sitcom that aired on NBC for seven seasons, premiering on September 22, 1982, and concluding on May 14, 1989. The series, created by Gary David Goldberg, reflected the move in the United States from the cultural liberalism of the 1960s and 1970s to the conservatism of the ...read more.
5
The Cosby Show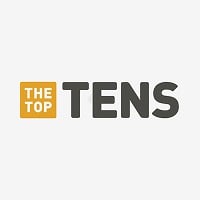 The Cosby Show is an American television sitcom starring Bill Cosby, which aired for eight seasons on NBC from September 20, 1984 until April 30, 1992. The show focuses on the Huxtable family, an upper middle-class African-American family living in Brooklyn, New York.
Love this show it is full of laughs and also real serious life situations. This old classic film has so many episodes that teah you all of the above and making decisions with comedy throughout and always ending with happiness and joy. I HIGHLY recommend watching this show of a peaceful family that lives through everday life experiencing the real world and everyone learns how to make it out safely!
- Joseph - thenextsteplover
6
Roseanne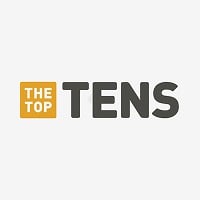 Roseanne is an American television sitcom starring Roseanne Barr and revolving around the fictional Conner family.
Nothing but respect towards Roseanne Barr for voicing her opinion - which is what people in a democratic society are usually entitled to do. Unfortunately, the society is no longer democratic. It's fascistic, and it acts fascistic. Roseanne Barr is NOT A RACIST. What she said was NOT RACIST. It was a funny joke, and I liked it. Mrs Barr is a free woman and she acts and talks like one. God bless her. She is the one to be remembered. Those who fired her will be forgotten the day after they croak.
- Rag Rag - thenextsteplover
7
Married with Children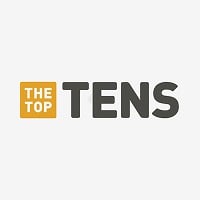 Married... with Children is an American television live-action sitcom that aired on Fox, created by Michael G. Moye and Ron Leavitt. Originally broadcast from April 5, 1987 to June 9, 1997, it is the longest-lasting live-action sitcom on Fox, and the first to be broadcast in the network's primetime ...read more.
When it comes to a simpler time in television I think of a few shows, Family Matters, The Simpsons and of course Married with Children. Though I was young when the show aired I still remember the Bundies as their humorous antics of spoken family insults, and troublesome situations really brought out what the late 80's and early 90s had to offer. Not to mention many of the special celebrity guest stars that found their ways to sneak onto the show when from time to time, to add to the hilarity.
- Shawn Price - thenextsteplover
8
Three's Company
When this show first premiered, it was thought of only as a jiggle show. However, it turned out to be one of the best examples of slapstick comedy in the history of television. John Ritter showed that he was a master of physical comedy and it really showed on this show. Another thing that really helped to make this show great was the whole ensemble. I feel that Joyce DeWitt was totally underrated in her role as the sensible Janet and that she was the perfect counterpoint to Jack's leering personality
- Travis Simms - thenextsteplover
9
Growing Pains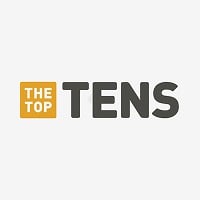 Growing Pains is an American television sitcom that aired on ABC from September 24, 1985, to April 25, 1992. The show ran for seven seasons, consisting of 166 episodes.
10
The Wonder Years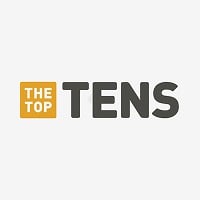 The Wonder Years is an American television comedy-drama created by Neal Marlens and Carol Black. It ran on ABC from 1988 until 1993. The pilot aired on January 31, 1988, following ABC's coverage of Super Bowl XXII.
I was 13 when this first aired and I watched it faithfully. I'm so glad it's on Hulu now! I like how the show didn't portray a rich family who has EVERYTHING handed to them and never had problems. There was discipline, the nagging sibling and the outspoken sibling, the father who worked and the mother who stayed home (wow how times have changed lol) It's a must watch.
- Tina Rawls - thenextsteplover
Related Lists

Top Ten Best Sitcoms of the 1980s

Best '80s and '90s Sitcoms

Top 10 Best Sitcoms Which Began In the '80s and Finished In the '90s
Top 10 Best Sitcoms Which Began In the '70s and Finished In the '80s

Top 10 Sitcoms Of The 1980s
List Stats
10 listings
159 days old

Top Remixes
1. Seinfeld
2. Cheers
3. The Golden Girls
thenextsteplover