Top 10 Actors Who Can Replace Daniel Craig As James Bond
adhipatya118
Vote for the actor who can replace Daniel Craig as James Bond.
The Top Ten
1
Henry Cavill
I Think Henry Cavill would be really Good choice to Next for James Bond and the one Who played from Man of Steel but sounds play Both characters Between to films Action (James Bond) and Superheroes (Superman).
Cavill has got the style and sophistication of the legendary Pierce Brosnan, make a long opinion short Henry Cavill IS and WOULD BE the best James Bond
The guy's already Superman. He can stay as just Superman. Giving him more regularly-scheduled wheelbarrows full of money would just be unfair for everyone else. - BKAllmighty
I guess Henry Cavill would be the logical choice. After seeing him in Man from U.N.C.L.E., it's almost like he would be perfect for the role. Keep in mind, he may not even be interested in taking on the role, it's a role that had certainly worn down Daniel Craig, who says his next Bond will be his last. Just to narrow the list down, I would say Cavill, Tom Hardy, Michael Fassbender, Tom Hiddleston and someone I don't see anywhere on this list, Gerard Butler would all be a good choice. - Ned964
V 6 Comments
2
Tom Hardy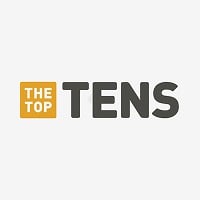 Known for - Mad Max: Fury Road, Locke, Inception, Legend. - adhipatya118
Already played English spy in this means war. Definitely could pull it off...
Watching Tom Hardy as James Bond - that would be an awesome day...!
Tom Hardy has "IT" He would be perfect as James Bond!
V 4 Comments
3
Matt Bomer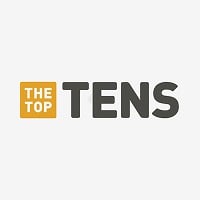 Matthew Staton "Matt" Bomer is an American actor. He made his television debut with Guiding Light in 2001, and gained recognition with his recurring role in the NBC television series Chuck as Bryce Larkin.
With his talent, wit, charisma, focus - nobody could play James Bond better than Matt Bomer! Not to mention his sex appeal and macho looks.
He is gorgeous. Had a great show where he played a similar character. Fabulous actor and should be the next Bond!
He has it all, looks, charisma, wit, Bomer would bring a special something to the character as he has in the previous roles he's played, perfect to be the next James Bond!
Yes yes yes yes yes yes yes
V 16 Comments
4
Christian Bale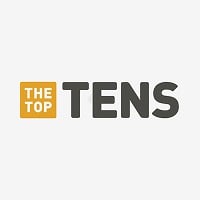 Christian Charles Philip Bale is an English actor. He has starred in both blockbuster films and smaller projects from independent producers and art houses.
Only two people I think could play bond, I have already voted for one of them, but Christian Bale is a great actor a true all rounder, if he got the role of the next James Bond I would love it and look forward to it.
Known For- Batman Begins, The Dark Knight, The Dark Knight Rises, The Prestige, Public Enemies, American Hustle. - adhipatya118
Christian Bale is my all time favorite actor. Sometimes I'll watch bad movies just cause he's in them. - letdot52
V 2 Comments
5
Michael Fassbender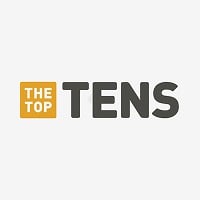 Michael Fassbender is a German-Irish actor of stage and screen whose career includes roles in both independent and blockbuster films, most notably; Hunger, Inglourious Basterds, Shame, X-Men: First Class, Prometheus, 12 Years a Slave, Frank, X-Men: Days of Future Past, and Steve Jobs.
Totally! I like Daniel Craig as 007, but Michael Fassbender could NAIL this role! - MontyPython
When I saw x-men first Class I knew He should play bond - Siebren
Known For- Shame, X- Men Film Series, Macbeth, Prometheus - adhipatya118
This man is a genius actor. Michael, go for it...its your destiny...
V 1 Comment
6
Joseph Gordon-Levitt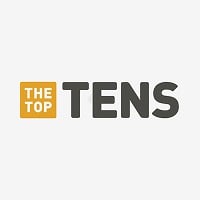 Ok. I know a lot of originally-American character roles are being given to non-Americans these days (Superman, Spider-Man, Batman, Wolverine, etc), but there's just something inexcusably unforgiving about giving a famous British character to an American. Don't ask me why I feel this way but I just can't imagine this ever actually happening with Bond. - BKAllmighty
Known for- 500 Days of Summer, Inception, Don Jon, The Walk, The Dark Knight Rises, Looper. - adhipatya118
7
Jude Law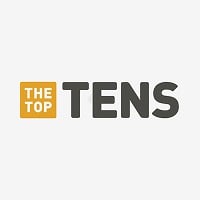 David Jude Heyworth Law (born 29 December 1972), is an English actor. He has received nominations for two Academy Awards, two Screen Actors Guild Awards, three Golden Globe Awards and two British Academy Awards, winning one. In 2007, he received an Honorary César and was named a knight of the Order ...read more.
Insanely good looking. To die for. Fit and ready. He will be the best Bond ever. He has ultimate sex appeal and that is most of the role.
Daniel Craig is the best James Bond ever. But Jude Law would probably be the third best (after Craig and Connery). - PetSounds
Known For- Spy, Sherlock Holmes Series, Black Sea, The Holiday, The Grand Budapest Hotel. - adhipatya118
Yes!
V 1 Comment
8
Leonardo DiCaprio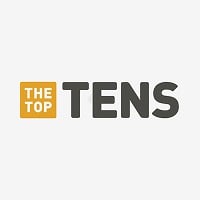 9
Richard Madden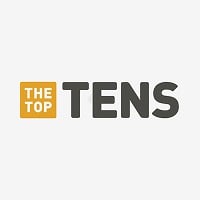 Richard Madden is a Scottish stage, film, and television actor best known for portraying Robb Stark in the HBO series Game of Thrones and Prince Kit in Disney's Cinderella.
He could play a younger version of Bond and he could make Bond Scottish again.
10
Orlando Bloom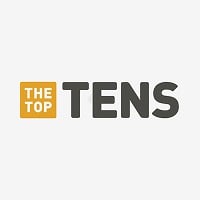 Orlando Jonathan Blanchard Bloom is an English actor. After having his breakthrough as Legolas in The Lord of the Rings trilogy, he rose to fame by further appearing in epic fantasy, historical epic, and fantasy adventure films.
Orlando what, no please looks too play boyish got 007 role
Known For- The Pirates of Carrabien Series, The Lord of the Ring Series, The Hobbit Series. - adhipatya118
The Contenders
11
James McAvoy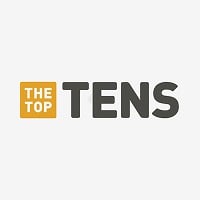 James McAvoy is a Scottish actor. He made his acting début as a teen in 1995's The Near Room and continued to make mostly television appearances until 2003, when his feature film career began and he continued to work in both areas from then on.
V 1 Comment
12
Liam Neeson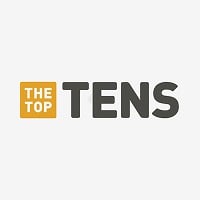 Liam John Neeson is an actor from Northern Ireland. In 1976, he joined the Lyric Players' Theatre in Belfast for two years.
Taken, sets the stage for this amazing and talented actor to evolve into the next James Bond...Liam Neeson is as kind and friendly as he is talented. Action flows in his veins, he is the best choice for 007 hands down...
No offense but he probably would be a bit to old - micahisthebest
Good but need a younger guy
In Kingston Ontario Canada, Liam is the one and only choice for the next evolution of Bond. Good luck Mr. Neeson.

Sir Sean would be proud of you sir...cheers.
13
Robert Downey Jr
He is a great actor, but can you imagine him as James Bond? Instead of firing guns, he's admiring himself or telling everybody how great he is... Nah. NEVER EVER. And he's very attractive, but he doesn't look like a James Bond( but maybe that's a good thing? )
V 1 Comment
14 Sam Heughan
15
Charlie Hunnam
It would be like Daniel Craig being casted beacause everybody would go who
16
Nicolas Cage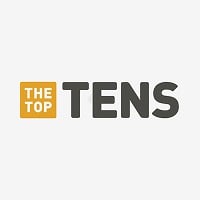 Nicolas Kim Coppola, known professionally as Nicolas Cage, is an American actor and producer. He is well known for his roles in Raising Arizona, Moonstruck, Vampire's Kiss, Wild at Heart, Honeymoon in Vegas, Red Rock West, Leaving Las Vegas, The Rock, Con Air, Face/Off, City of Angels, 8MM, Bringing ...read more.
17 Sam Claflin
18 Jack Huston
19
Idris Elba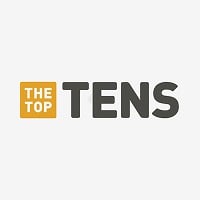 Black 007 Hmm mm leg see
It might just work.
Maybe,if 20 another white man no want Bond role.
20
Jason Statham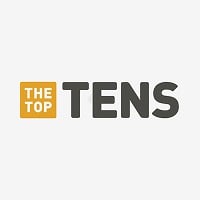 Jason Statham is an English actor. He is known for his roles in the Guy Ritchie crime films Lock, Stock and Two Smoking Barrels, Snatch, and Revolver.
Jason Statham does all his own stunts, takes a risk to impress his fans, surely he deserves the honour of the next james bond, imagine how him playing bond would pan out, he would shoot all the baddies
A bald-headed, nails-for-teeth, Derbian playing 007? Maybe a 007 henchman, at best. I love the guy but he's the kind of guy who could barely wear a tuxedo for 2 minutes without dowsing it in gasoline, riddling it with bullets, or coating it in smoke. - BKAllmighty
I don't see him working in the role either. Certainly Craig's Bond has been the dirtiest, most out of control Bond yet. Still, you make a good point, Statham in a tux is not a good fit. - Ned964
Maybe not bond himself, but could definitely be a bond villain - judo8alex
Of-course he can... Haven't seen Furious7...?
V 2 Comments
PSearch List
Recommended Lists
Related Lists

Best Bond Films with Daniel Craig as Agent 007

Top Ten Actors, Dead and Alive, Who Would Make Excellent James Bond Villains

Top Ten Actors Who Have Portrayed James Bond In EON Productions' Films

Actors Who Should Become the New James Bond
List Stats
300 votes
45 listings
2 years, 246 days old

Top Remixes
1. Henry Cavill
2. Michael Fassbender
3. Richard Madden
Szonana
1. Christian Bale
2. Tom Hardy
3. Leonardo DiCaprio
villain123
1. Tom Hardy
2. Joseph Gordon-Levitt
3. Henry Cavill
adhipatya118
Posts
Error Reporting
See a factual error in these listings? Report it
here
.