Best Albums of 2018
Kokopawley
The Top Ten
1
Twin Fantasy - Car Seat Headrest

Such a great album! Best of the year so far. - HawkWithAnOpinion
DO YOU HAVE SOMETHING AGAINST DOGS?!?
2
Kids See Ghosts - Kids See Ghosts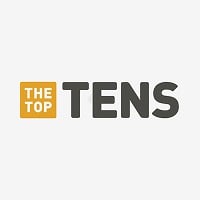 By far the best album of 2018 along with Nasir and Daytona (with Ye right behind.) GOOD music putting out the heat
Kanye West is a genius. Oh and Kid Cudi's here too he's pretty good. - hiphopgod
What are you talking about? It's Kid Cudi who outshines Kanye here, Kanye is fantastic as always interjecting his thoughts but it's Cudi's incredible vocals and passion that win me over the most. - epicness2099
GOATS
AMAZING! MELON EVEN GAVE IT A 10/10! - THICCBOI
V 1 Comment
3
Always Ascending - Franz Ferdinand

4
Ye - Kanye West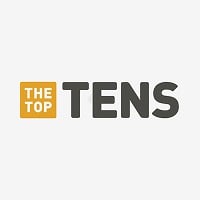 I have a question: how did it become a thing since last year that American hip hop or hip hop crossover albums are that short? XXXTentacion, Lil Peep, Kanye West, Pusha T,... they all released studio albums lasting for just over 20 minutes. For mixtapes or EPs that's an okay length, but from full studio albums I'd expect at least something around 40 minutes (35-45 minutes) on average, and everything that's longer is just awesome - I wanna get something for my money. I also dislike the lack of physical releases from many US hip hop artists. - Martin_Canine
Also don't get me wrong, I rated "ye" 4 and a half stars out of five. I just wished it would have been a bit longer, it could have at least included the singles. - Martin_Canine
Amazing
THE GOAT - THICCBOI
5
M A N I A - Fall Out Boy

Nah, this was lackluster. 4/10 - DCfnaf
Last I recalled even some of the most diehard Fall Out Boy fans hated this album. And I've always hated Fall Out Boy but I'll take listening to Living Things over this. - SomePersonYouHate
Hopefully, Champion was okay. Young and Menace is only good when Patrick did a piano version without autotune. The Last of the Real Ones was good though.
Fall out boy is better than all of these
V 3 Comments
6
Firepower - Judas Priest
I really liked this album. Especially Lightning Strike and Sea of Red. - Metarock
SHOULD BE NUMBER 1 - SuperBABY
7
Here Come the Aliens - Kim Wilde

8
Liberation - Christina Aguilera

This should have been the follow up to "Back to Basics", then her discography would have been perfect. - Martin_Canine
9
Kod - J. Cole

This albums would've been a let down if it had anything to live up to. - hiphopgod
I love this man with all my heart and soul what husband material wow I hope he's ok
10
? - Xxxtentacion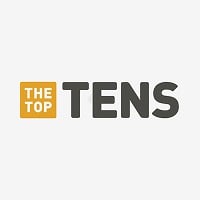 Better than 17 - Not_A_Weeaboo
The Newcomers
? Goodbye & Good Riddance - Juice WRLD
? K.T.S.E. - Teyana Taylor
The Contenders
11
Beerbongs & Bentleys - Post Malone

I give it a 4/5, Post Malone is pretty good in my opinion. - StarlightSpanks
Best trap album by miles. 8/10 - ZeroBlaster
A little bit better than his last album Stoney. 7/10 - MemeTheKeem
Half of the year is almost over... so far it's a very close race between this and Kim Wilde's record which one is my favorite of the year. This album is diverse in musical influences, it bends the conventional idea of genres and mixes various styles so fluently and harmonic that it really gets the absolute maximum out of modern pop music.

I also reviewed the album in a post. - Martin_Canine
V 1 Comment
12
Cocoa Sugar - Young Fathers

13
Boarding House Reach - Jack White

Jack White finally found his unique sound with this album. His best and most experimental release yet! - HawkWithAnOpinion
Jack White does it again! 9/10 - MemeTheKeem
Best thing he's done since Elephant
14
Daytona - Pusha T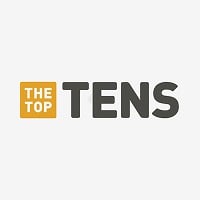 GOAT! - THICCBOI
15
My Dear Melancholy, - The Weeknd

16 Music for Cars - The 1975
17 Thunderbolt - Saxon
18 Pestilence - Hadeon
19
Man of the Woods - Justin Timberlake

Should be number 1 - coryrevv
20
No News is Good News - Phonte
Hip hop at it's finest - DaWyteNight
21 Coma Noir - The Atlas Moth
22
Ember - Breaking Benjamin

23
Age Of - Oneohtrix Point Never

24
Choosing Mental Illness as a Virtue - Philip H. Anselmo & the Illegals

25
Errorzone - Vein

The early 2000s is strong with this one. Very fun record - cjWriter1997
26 Pounding the Pavement - Anvil
27 Oil of Every Pearl's Un-Insides - Sophie
28
Outsider - Three Days Grace

29 Book of Ryan - Royce Da 5'9"
30 Everything is Love - Beyoncé & Jay-Z
31 Fush Yu Mang Acoustic - Smash Mouth
32
Black Panther: The Album - Various Artists

KENDRICK! - B0S5J4M3S
33
Bad Witch - Nine Inch Nails

Ewn on - AnnieCallie
Ew no - AnnieCallie
34 Unsung Prophets and Dead Messiahs - Orphaned Land
35
Now Only - Mount Eerie
A Crow Looked At Me 2: Special Low Frequency Version - djpenquin999
A Crow Looked At Me 2: The EVEN BETTER VERSION. 10/10 - DCfnaf
36
Golden Hour - Kacey Musgraves

A truly amazing album that deserves its place in the pantheon of modern country albums. Also deserves an Album of the Year nomination. Kacey's best work yet. - thatgreekguyraul
Did someone say "breakbeat"? I'm checking this out. - ZeroBlaster
It's easy for someone to say that, with the vocoders, dance-pop tracks, breakbeats, and smoothed edges, this is basically country for people who dislike country.

And considering that my only previous encounters with country were two Jason Molina songs, I've probably proved them right. Crap. - BlarchBlaces
37
Year of the Snitch - Death Grips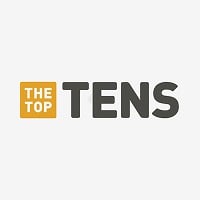 38 Cosmic - Bazzi
39
Nothing 2 Loose - DJ Healer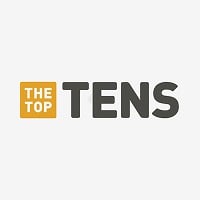 40 Post Traumatic - Mike Shinoda
41
Automata I - Between the Buried and Me

42
Eat the Elephant - A Perfect Circle

It was good enough to have as my profile picture at least - cjWriter1997
43 Beautiful Death - Slaves
44 Bobby Tarantino II - Logic
45
Superorganism - Superorganism

46
Almost Everyday - Matt and Kim

47
Soil - Serpentwithfeet

48
7 - Beach House

49
What Happens Next - Joe Satriani

50
Gravity - Bullet for My Valentine

PSearch List
Related Lists

Top Ten Albums of 2018 Martin Canine Should Review

Top Ten Best Album Covers of 2018

Top 10 Most Anticipated Rock and Metal Albums of August 2018

Top 10 Rock and Metal Album Covers of 2018
List Stats
500 votes
173 listings
294 days old

Top Remixes (18)

1. Errorzone - Vein
2. Bad Witch - Nine Inch Nails
3. Eat the Elephant - A Perfect Circle
cjWriter1997

1. Cocoa Sugar - Young Fathers
2. Daytona - Pusha T
3. Age Of - Oneohtrix Point Never
BlarchBlaces

1. Liberation - Christina Aguilera
2. ? - Xxxtentacion
3. The Blues is Alive and Well - Buddy Guy
Martin_Canine
View All 18
Posts
Dita von Teese - Dita von Teese (Review)
Martin_Canine
Anna von Hausswolff - Dead Magic (Review)
Martin_Canine
Kim Wilde - Here Come The Aliens (Review)
Martin_Canine
Bausa - Powerbausa (Review)
Martin_Canine
Caskey - Speak of the Devil (Review)
Martin_Canine
Azet - Fast Life (Review)
Martin_Canine
Beatrice Egli - Wohlfühlgarantie (Review)
Martin_Canine
Barbara Schöneberger - Eine Frau gibt Auskunft (Review)
Martin_Canine
Schwesta Ewa - Aywa (Review)
Martin_Canine
Angelo Kelly & Family - Irish Heart (Review)
Martin_Canine
Error Reporting
See a factual error in these listings? Report it
here
.