Top 10 Female Race Horses of All Time
The Top Ten
1
Ruffian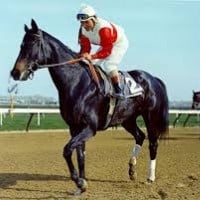 There is or has none other than this dark beauty. She could run 1 1/2 miles at a sprinters pace, and her jockey would have to try his hardest to stop her. Zenyatta? lol, Rachel, lol, none of these newer fillies could have caught her or even hung with her. Look up the mare called Imp. Looks like Ruffian and look at the schedule she had. No, Ruffian is by far the greatest we have or will ever see, the shame is that her sire's line had fragile bones, not to mention she went so very fast and she was HUGE. Just imagine what she would have gone on to do in her later years as a racer, as well as coming from a broodmare of the year (Shenanigans). Look how great her sister (1/2) Laughter was as a broodmare. Horse racing changed forever when we lost her. And never... NEVER... forget what Lucian Lauren (Secretariat's trainer) stated about Ruffian. He never said that about another...
Ruffian is truly the best racehorse ever.You can't doubt it. Because she won every race she completed with such ease, and she had the heart of a racehorse. She proved that she was born to race, with extremely fast power. She deserved to have the title " Queen Of Racing",and she also lived to the name" Queen Of The Fillies".She is amazing.
2
Zenyatta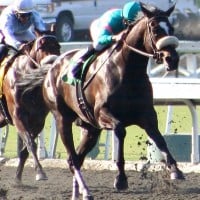 I like Ruffian as well as Zenytta, but Zenytta had more time to prove herself against the boys than Ruffian did. We'll never truly know how good Ruffian could have been, but we do know haw great Zenytta was. The only defeat she ever suffered was in her second Breeders Cup when she lost by a head to Blame.
Would have loved to have seen her come from behind wins. She is so gorgeous love to watch her dance videos. Amazing personality hope to visit her soon.
Wonderful racehorses I got to see Zenyatta do hur stuff live. I am very appreciative of that.
3
Rags to Riches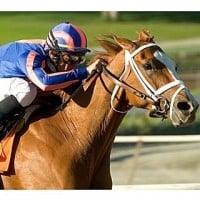 This is my girl! When she stumbled out of the gates in the Belmont and still beat Curlin the horse of the year I just loved it. Screamed with with such joy. A girl beat Curlin. But who is the granddaddy of Rags to Riches - non other than Secretariat. Need I say more? She should have been horse of the year in my book. I think she is just wonderful. Love Her!
The win against Curlin was the most exciting race I've witnessed. She was so much smaller and just powered through it for the win. What spirit. Amazing heart.
I love secretariat so
4
Rachel Alexandra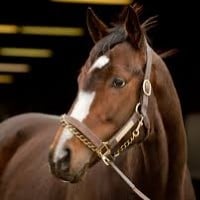 Rachel won the Kentucky Oaks by about 20 lengths,She beat the boys in the Preakness and again later in the year at Saratoga! Zenyatta as good as a West Coast horse she is NEVER ONE A MAJOR!
She is my 3rd favorite to zenyatta and black caviar. I know a little more about her.
She is ok, I do not know much about her though so please do not say I am a mind less person.
5
Lady's Secret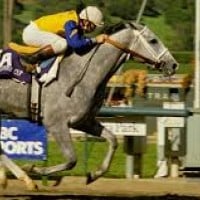 Small in stature but not in speed or heart. This little "Iron Lady" was truly Daddy's little girl! Rachel Alexandra is my #2.
Lady's secret last
6
Winning Colors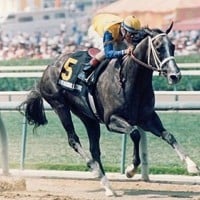 One of the 3 filly winners of the triple crown. Was the last winner.
Winning Colors won the Kentucky Derby, not the Triple Crown.
If she won the filly Triple Crown she has Winning Colors!
7
Genuine Risk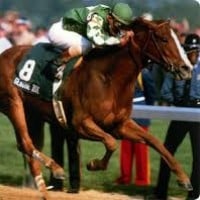 8
Black Caviar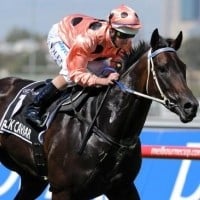 Please get your information correct...Black Caviar was indeed on of Australia's best ever holding the record for most successive wins until overtaken by the mighty WINX just recently. She won at Royal Ascot running while carrying an injury.
BUT, she never started in ONE Melbourne Cup given she was not a two miler..she specialised in distances around 1400 metres / 7 furlongs.
Cav should easily be at the top of this list. I rate Zenyatta but black caviar was undefeated in all 25 races. Think 14 of them were group 1s. She went to Ascot to prove herself against the worlds best, got injured mid race and still won. #undefeated
Black Caviar deserves a higher placing. She NEVER lost a race in her career she should be number two behind Winx. And she is not overrated compared to Frankel. In my opinion she is just the better racehorse.
9
Ta Wee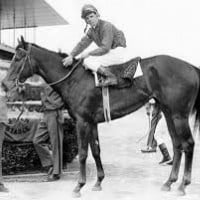 I like her, has Chinese name!
10
Personal Ensign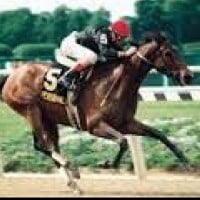 She should be #3 or4
The Contenders
11
Winx
I'm 46 years old and Winx is the second best horse I have ever seen race worldwide.

Frankel is by far the best racehorse I have ever seen race in the world.

Phar Lap is the Greatest Horse Ever in Australia history, carrying up to 68.5 kilos to win.

Secretariat is the best race horse EVER, winning the 1973 Belmont stakes by nearly 70 metres and running 1.09 for first 6 furlongs in that race wow. The time of 159.2 will never be broken in a thousand years.

I suggest to watch the videos of the horses above, truly a massive rush to watch these equine champions of the racetrack.
The best I ever seen race in order, I was born in 73 and first set foot on a track at 12 years old.

WINX 1st

BLACK CAVIAR ( Sprinter ) MAKYBE DIVA ( Stayer ) Equal 2nd due to distances raced.

Too many to list 3rd...
She is not only the best Mare in the world at this current time but also the best horse in the world currently to date WINX number 1.
12
Kincsem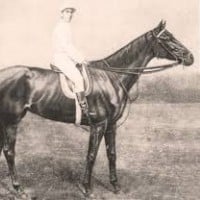 Won races 54 races out of 54 in 5 different countries,including England France and Germany. Newspapers edged with black when she died, parks and museums named after her, all scream greatness.
Though many years ago she must have been something. Look at how many races she had and didn't lose! A true Iron horse.
There's nothing else to say 54 wins in 54 starts? INSANE!
13
Azeri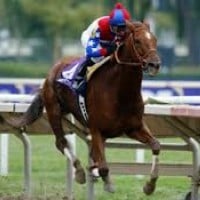 Amazing! I have a horse model just like her!
14
Makybe Diva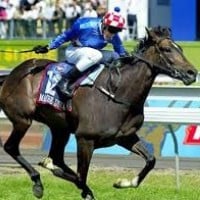 A true staying champion winning three successive Melbourne Cups (3200 metres / 2 miles). A record that has not been equalled in 157 years of the running of the race. Beat all comers including several European and Japanese Group One winners.
Should be rated much higher on those performances alone.
"The race that stops the nation", Makybe Diva won the 2 mile Melbourne Cup 3 times back to back - an absolute ICON. The Melbourne Cup (Australia) attracts horses & jockeys from right around the world to compete in this race on the 1st Tuesday of November every year.
Equal 2nd best racehorse in Australia I have personally watched race with Black Caviar.

Winx is the best I have seen race in Australia.
15
Imp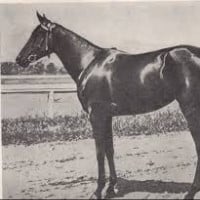 LOOK at Imp's schedule. She was the Ruffian of the early days. Look how much she looks like her. No way, just like Ruffian, that Zenyatta or Rachel would have kept up with her.. never. She was an incredible horse, and in those days, they did not have the fancy care they do for horses they do now. Ruffian/Imp #1
Great little filly/mare owned by my Great-great Grandfather "Uncle " Dan Harness.
16
Eight Bells
Eight Belles was the most wonderful female racehorse. Only a few have run in the Kentucky derby and she managed to beat most of the boys and come in second! (Her name is spelled Belles, by the way)
Love love love this sweet girl! She did not deserve the fate she got.
17
Sunline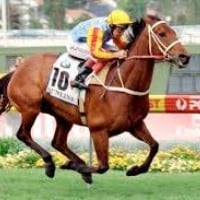 Sunline is probably one of the best horses in the world. I'd say she would be number four on this list behind Winx,Black Caviar and Makybe Diva.
That sounds beautiful
18
Weekend Surprise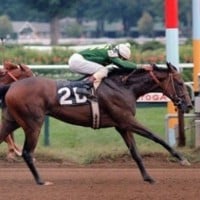 Greater than whom?
19
Goldikova
Small in stature...wickedly fast turn of foot...won Grade-1 races Everywhere.
Amazing filly - has always been one of my favorites!
Come on! Back to back in the breeders cup!
20 Beholder
21
Bayakoa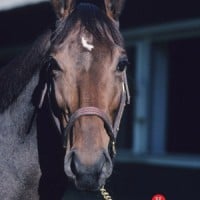 One of the Best!
22
Somethingroyal
I believe Secretariat is immortal as the dictionary defines the word: exempt from oblivion : imperishable immortal fame.

Somethingroyal and Bold Ruler created the most amazing horse. There will never be another.
Excuse me for saying this, but Secretariat is NOT immortal.
Immortal means living forever, Secretariat did not live forever.
SORRY.
23
Miss Woodford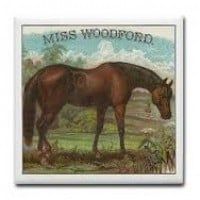 24
Songbird
Good horse! Should be in list
25
Gallorette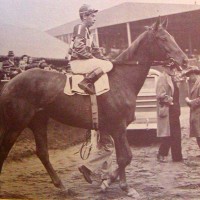 PSearch List