Top 10 Best Girl Power Cartoons
Have you found yourself captivated by the strength, resilience, and sheer awesomeness of female characters in cartoons? You know, the shows that empower and inspire, where the heroines are not just sidekicks but central figures leading the charge. Welcome to the dazzling world of girl power cartoons, where every episode is an ode to strength, friendship, independence, and empowerment.

Girl power cartoons are more than just entertainment. They teach, inspire, and reinforce positive messages. They show young viewers that being a girl is something to be proud of, and that they can be anything they want to be, whether it's a superhero, a scientist, a leader, or all three. They're packed with action, humor, heart, and sometimes even a lesson or two.

What are the best girl power cartoons? From classic shows that defined a generation to the latest hits that are shaping the future, there's no shortage of candidates for the top spot. And that's where you come in. Vote for the choices you think deserve to be at the top of this list. Your favorites, your memories, your voice - it all counts in deciding which shows truly stand out in the world of girl power cartoons.

The Top Ten

1 The Powerpuff Girls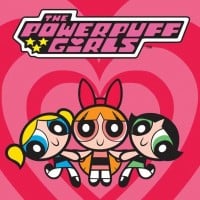 The Powerpuff Girls is an American animated television series created by animator Craig McCracken for Cartoon Network. The main characters of this show are Blossom, Bubbles, and Buttercup. The show is about the Professor Utonium creating three little superhero girls that save the day from villains. This show has an anime spinoff made in Japan, three specials, a movie in theatres, and a reboot. The show aired from 1998 to 2005.
This is the best girl power show, I loved it since I first watched it. People might misjudge thinking it is an annoying little girl show, but it really has cool action and the greatest charcters you will ever meet.
I hate the people that judge this show to be a little girly show but they have never seen a single episode.
This is one of my favorite cartoons, my personal favorite character is Buttercup.
AAH ! I miss that episode when the whole town cried. Even the girls! !
2
Star vs. the Forces of Evil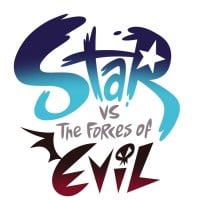 "Star vs. the Forces of Evil" is an American animated television comedy produced by Disney Television Animation for Disney XD. It was created by Daron Nefcy and developed by Jordana Arkin and Dave Wasson. The series follows teenage magical princess from the dimension of Mewni Star Butterfly and her teenage human roommate and best friend from Earth Marco Diaz as they live their daily lives, go on adventures in other dimensions, and try to prevent the forces of evil from stealing Star's magic wand. The first episode aired on January 18, 2015 on Disney Channel but its first season officially premiered on Disney XD on March 30, 2015 and ended on September 21, 2015. The second season premiered on ...read more.
I am a boy, but this show is just awesome.
Very funny and good characters.
Worst show ever.
Star vs the forces of evil is the best and should be in the top 5. Can't wait for season 4.it would be the last season of this awesome show.
3
My Little Pony: Friendship is Magic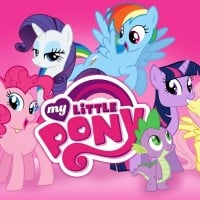 My Little Pony: Friendship Is Magic is an animated children's television series based on the fourth incarnation of Hasbro's My Little Pony franchise. The show follows a studious unicorn (later an alicorn) pony named Twilight Sparkle (Tara Strong) and her friends Applejack (Ashleigh Ball), Rarity (Tabitha St. Germain), Fluttershy (Andrea Libman), Rainbow Dash (Ball), Pinkie Pie (Libman), and dragon assistant Spike (Cathy Weseluck). They travel on adventures and help others around Equestria while solving problems that arise in their own friendships.
Definitely. Those people are hypocrites, telling us "Girl Shows are for girls" but they watch PPG? What the heck is wrong with them?
It has lots of songs and tells about friendship.
Best cartoon ever! Ponies Rock!
I love my little pony
4
Kim Possible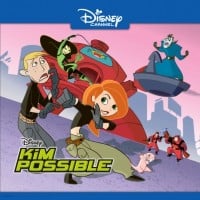 Kim Possible is an American animated children's television series created by Bob Schooley and Mark McCorkle for Disney Channel.
Kim Possible kicked butt!
5
Totally Spies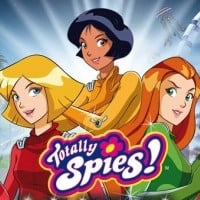 Totally Spies! is a French-Canadian animated spy comedy television series created by Vincent Chalvon-Demersay and David Michel and produced by Marathon Media Group and Image Entertainment Corporation.
If you think you have problems, these girls have problems like saving the world! High school girls Sam, Clover, and Alex are almost average teens who work for whoop. They now have to balance out boys, mean girls, and finding a cute dress for the next school dance. This show is for eight plus
One of my most favourite cartoons of all time!
I like clover
6
Winx Club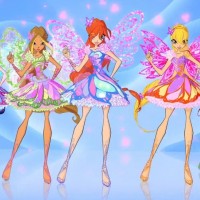 Winx Club is an Italian animated television series directed, created and produced by Iginio Straffi and his company Rainbow S.r.l.
I like the episode where they all get turned into children by the bear! That one was adorable!
Winx club is my most favorite TV show ever! Hey girls out there, if you know what this TV show is but never watched it, watch it and you will find out that the most perfect TV show found you! My favorite character is Bloom, by the way.
This show is awesome. It's nice to see how the characters develop over time!
Love this show! Bloom is my favorite character.
7
Ever After High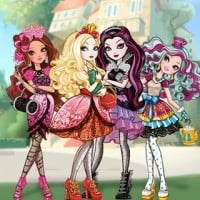 The Ever After High doll franchise has spawned a web series whose episodes were released on their website and YouTube.
I'm always in love with every character, espacially all of the students, I think it's better than Monster High! This show has more beauty, more magic, etc. this show is AMAZING! Every time I see this it makes me happy and energetic! This is the only Mattel show that is my favorite. I LOVE IT!
I don't normally watch these type of cartoons but this one looks really interesting and I also love the character designs.
Great! Based on fairy tales
The characters look like realistic people, that's why I love this show
8
Anne of Green Gables: The Animated Series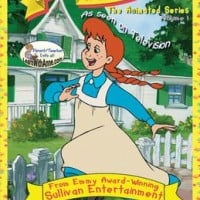 9
Miraculous: Tales of Ladybug & Cat Noir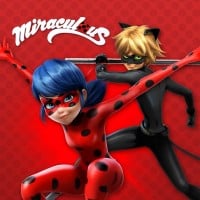 Also called "Miraculous", "Miraculous Ladybug", "Miraculous Ladybug and Cat Noir", "Ladybug and Cat Noir" or simply "Ladybug" . It's a French show created by Thomas Astruc and Jeremy Zag, produced by Method Animation (by Zag) and SAMG Animation (in Korean version). The theme song singed by Cash Callaway and Wendy Child in English dub and Fiestar in Korean dub. Miraculous first time aired in South Korea. ...read more.
When will they find their identities. It should be very obvious now.
I love this show. And I love ladybug and cat noir together.
Best cartoon ever
Love this show
10
Glitter Force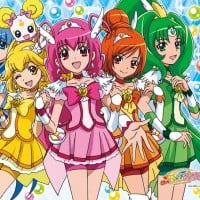 Smile PreCure! (Japanese: スマイルプリキュア!, Hepburn: Sumairu PuriKyua!, lit. "Smile Pretty Cure!") is a 2012 Japanese anime television series produced by Toei Animation and the ninth installment in Izumi Todo's Pretty Cure metaseries, featuring the seventh generation of Cures. The series is written by Shōji Yonemura, who is best known as the head writer of Glass Fleet and Kamen Rider Kabuto. The character designs were done by Toshie Kawamura, who previously worked on the character designs for Yes! PreCure 5. The illustration book of her works was released on February 12, 2014. The series aired on All-Nippon News Network (ANN)'s TV Asahi network between February 5, 2012 and January ...read more.
The Contenders
11
Monster High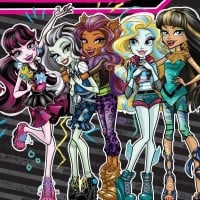 Monster High is an American fashion doll franchise created by Mattel and launched in 2010. It also spawned a series of animated webisodes and direct-to-DVD movies. The characters are inspired by monster movies, sci-fi, and various creatures from mythology. The franchise has been noted for its unique character design and for promoting themes of inclusivity and friendship.
12
Atomic Betty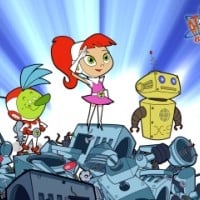 Atomic Betty is a Canadian-French animated television series that debuted in 2004. Created by Trevor Bentley, Mauro Casalese, Olaf Miller, and Rob Davies, the series centers on a young girl named Betty who moonlights as a Galactic Guardian. The show mixes slice-of-life elements with sci-fi adventures, as Betty juggles her normal life with her space-faring exploits. Atomic Betty received positive reviews for its strong female protagonist and engaging storylines.
13
Z-Squad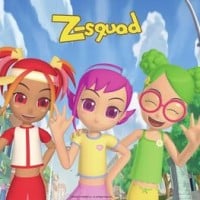 Z-Squad is a South Korean-Canadian animated television series that debuted in 2006. Aimed at a young audience, the show follows three young girls who transform into magical heroes to fight off evil. The series incorporates themes of friendship, teamwork, and courage. Z-Squad has been praised for its engaging storytelling and high-quality animation, making it a popular choice among younger viewers.
Chaney, Haemi, and Jeanie are my favorite 3 characters of all time!
14
The Proud Family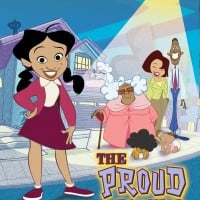 The Proud Family is an American animated sitcom that ran on Disney Channel from September 15, 2001 to August 19, 2005.
15 Sabrina: The Animated Series
16
W.I.T.C.H.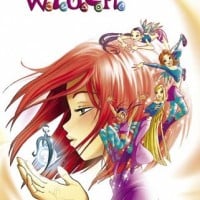 W.I.T.C.H. is a French-Italian-American animated television series based on the Italian comic book series of the same name.
I remember a friend recommended it, It's great!
My favourite animation series ever!
I love this show
17
LoliRock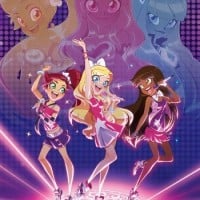 Absolutely love this show..! I am waiting for season 3.Please do watch this .The story is really really good.
This needs a fashion dolls for the show.
Very good one love it
I am iris I love her
18
Steven Universe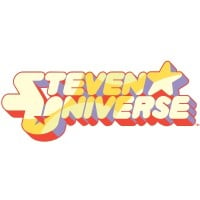 Steven Universe is an American animated television series created by Rebecca Sugar for Cartoon Network. The show's based around a young boy by the name of Steven Universe, who is a hybrid of a gem and a human. He lives with his gem friends, Garnet, Amethyst and Pearl.
I respect this show for tackling subject matter other shows won't more than I like it.
19
Hi Hi Puffy Amiyumi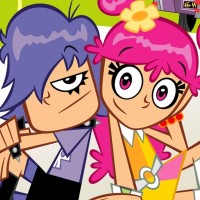 Hi Hi Puffy AmiYumi is an American-Japanese animated fantasy-comedy television series created by Sam Register for Cartoon Network.
20
My Life as a Teenage Robot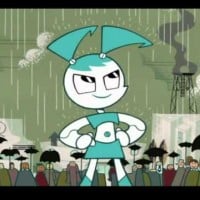 My Life as a Teenage Robot is an American animated science fantasy television series created by Rob Renzetti for Nickelodeon.
21
Trollz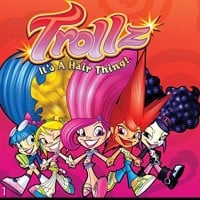 22
Sailor Moon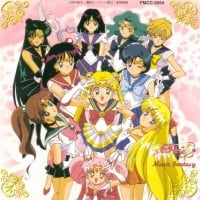 Sailor Moon is a Japanese shōjo manga series by Naoko Takeuchi. It was originally serialized in Nakayoshi from 1991 to 1997; the 52 individual chapters were published in 18 tankōbon volumes. ...read more.
23
Regal Academy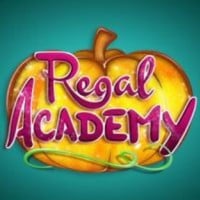 Regal Academy is an Italian animated television series that debuted in 2016. Created by Iginio Straffi, the same person behind Winx Club, the series explores the lives of students who are the descendants of fairy tale characters attending Regal Academy. The show incorporates elements of comedy, drama, and fantasy, and has received positive reviews for its unique take on classic fairy tales. Regal Academy has attracted a devoted fanbase and various merchandise has been released in association with the series.
Rose is just an ordinary girl, who grew up on earth loving shoes and listening two fairytales, wanting to be one of them. Let's just say... She is one of them! The granddaughter of Cinderella. One day, on her way to school, she bumps into Travis Beast. Unknown to her that he was the grandson of beauty and the beast. She discovers a door was to regal academy, a school for fairytales. A magical adventure will begin for Rose along with her friends Hawk SnowWhite, Astoria Repunzel, Joy LeFrog, Travis Beast and later LingLing Iron fan.
24
Angel's Friends
It's so beautiful
25
DC Super Hero Girls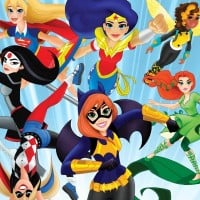 DC Superhero Girls is an American animated series that debuted in 2015, created by Shea Fontana and developed by Lauren Faust. The show reimagines popular DC Comics characters as teenagers attending high school while also being superheroes. With a focus on empowering messages for young viewers, the series blends elements of action, comedy, and drama. DC Superhero Girls has garnered praise for its character development and positive representation of female heroes.
Girl power is everywhere in this! While the animation is pretty mediocre it is MUCH better than Ever After High and Monster High, where all the girls are boy crazy and fashion loving. This is a great step forward!
PSearch List