Top Ten Most Anticipated Movies of 2019
ali05105
The Top Ten
1
Godzilla 2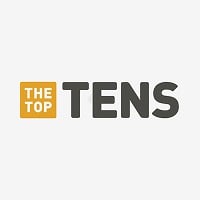 I really hope they have a great variety of kaiju in this movie. Maybe the original Godzilla score will used. I also hope the human villain played by Charles Dance is a not cheesy villain like Eli Mills in Jurassic World 2.
My most anticipated Movie of all times is this! I'm a humongous Godzilla fan. And I would love to see 3 heroic monsters (Godzilla, Mothra, and Rodan) against the evil King Ghidorah. Put this on Number 1! - asantalo
I want to see this movie so much. With Mothra and Rodan against the evil King Ghidorah! It's a remake of Ghidorah: The 3 Headed Monster.
That trailer looks amazing! WHO'S EXCITED! I can't wait! - asantalo
V 1 Comment
2
Star Wars: Episode IX
I used to think that it was unnecessary to create more Star Wars movies after Return of the Jedi from '83 and Revenge of the Sith from '05. JJ Abrams did number 7. So will he impress fans again by joining the light side of the Force? Or will he ruin the franchise by joining the dark side?
Colin Trevorrow is not the director for Episode 9. Yet, fans became divided on Episode 8: The Last Jedi directed which was directed Rian Johnson and there's no telling of what's going to happen in Episode 9. J.J. Abrams may have let Star Wars Episode 7 become a massive blockbuster movie of 2015. Lots of fans wonder what's going to happen next?
There are several questions on J.J. Abrams' next film: Will Rey become a Jedi and restore peace to the galaxy? Is Kylo Ren going to let the First Order bring upon destruction by terminating the Resistance? Who's going to die?
No one knows what Episode 9 is going to be titled until it's revealed. Disney and Lucasfilm may have been a financial marketing to for Hollywood. Look at how much cash is being filled up in their wallets! Yes, it shows how the dollar will not exist anymore while the economy could face hyperinflation. If the budget is not spent well, the debt must get paid. I don't think Episode 9 is going to be better than Rogue One. ...more
3 Once Upon a Time in Hollywood
4
Avengers: Infinity War Part 2
Top 10 expectations (not in order)
1. Cap yells Avengers Assemble
2. Cap's shield gets broken
3. Deepen Stakes
4. Avengers and Guardians all unite against Thanos in the final battle
5. Final battle takes place in Space
6. Ronin
7. Longer than Infinity War
8. Conclude the movie in the most shocking way
9. Make Hulk more powerful
10. Don't make Captain Marvel too OP
Not sure how Star Wars is above this one, but to each their own, I guess. After the smash-hit that was Infinity War and the heartbreaking cliffhanger it ended on, I can't wait to see how they'll resolve it in Avengers 4. I'm also really excited for Cap and Tony's reunion, and I'm really looking forward for the OG Avengers getting back together and kicking some serious ass. Plus Captain Marvel will be joining the fray, too. This is definitely the movie I'm looking forward to the most!
Why not call it Avengers: Ground Zero? Yeah, that makes a lot of sense since Disney and Marvel make another iconic film that will soon mark the death of cinema.
I agree with the third person on this list. And Godzilla 2! I mean, this is the biggest film franchise ever!
V 5 Comments
5
Shazam!
Saw this, and was immediately disappointed and disgusted. Here, I thought it was "Shazam", the '90s classic starring Sinbad as a wacky genie. I was all excited for a modern remake of the timeless tale, but nope, turns out it's some unrelated superhero thing. For shame. Guess I have another studio to boycott.

(What do you mean I'm misremembering Kazaam with Shaquille O'Neal) - BlarchBlaces
6 Justice League Part Two
7
Avengers: Infinity War - Part II
Why is this lower?
I am so excited
8 The Irishman
9
Joker
Get rid of Jared Leto! Replace him with either Mark Hamill (in CG) or Bill Skarsgard. - asantalo
Yes, DENIRO MIGHT BE IN IT! MARTIN SCOREASE E! THIS IS THE MOVIE I'm HYPED FOR - iliekpiez
10 John Wick: Chapter 3
The Newcomers
? Spider-Man: Far From Home
? Rambo V
The Contenders
11 Glass
12 Hellboy
13
Captain Marvel
Yay! A superhero movie with a female as the lead character! - TheFourthWorld
14 Inhumans
15 Bad Boys 4
16 It: Chapter Two
17
Spider-Man: Homecoming 2
It's got Mysterio! I'm so excited. Finally, my favorite Marvel Villain is getting his big screen debut - asantalo
18 How to Train Your Dragon: The Hidden World
19
The Incredibles 2
I LOVED Violet in the first movie! The Incredibles is one of the few Disney movies that deserve a sequel, and I can't wait to see how much Jack Jack has grown up. - BlueTopazIceVanilla
It's actually released on June 15th, 2018, so it shouldn't really be here
20 The Kid Who Would Be King
21 Star Trek 4
22
Toy Story 4
Originally planned to be release in 2018, but The Incredibles 2 will be released in 2018 instead
23 Avatar 4
24
X-Men: Dark Phoenix
They better not kill off quicksilver
25 Terminator
26
The Turning

27
The Chronicles of Narnia: The Silver Chair

Cool, another Narnia movie. - iliekpiez
28 Artemis Fowl
29 Where'd You Go, Bernadette
30 Aladdin
31 6000
32
SpongeBob SquarePants 3
Just...no - asantalo
33 Shrek 5
34 Chaos Walking
35
Minecraft the Movie
What? There's gonna be a movie about Minecraft?
I have a bad feeling about this. - TheFourthWorld
36 The Lego Movie 2: The Second Part
37 The Children
38 Emoji
39 The Fast and the Furious 9
40
Transformers 6
No one wants another crappy movie with the worst franchise ever. Godzilla should kill every single one of those stupid ugly robots! - asantalo
No. Just, no more.
41 Harley Quinn
42
Frozen 2
Does this really need a sequel? - TheFourthWorld
43
The Lion King
This will be the worst Disney Live Action Adaptation ever made. - asantalo
44 Wonder Woman 2
45 Suicide Squad 2
46 The New Mutants
47 Mulan
48 Bond 25
49 Shaun the Sheep 2
50 Dune
PSearch List
Related Lists

Top Ten Most Anticipated Animated Movies Of 2019

Most Anticipated Video Games of 2019

Most Anticipated Sequels Coming Out in 2019

Top 10 Upcoming Movies from 2018-2019 that Will Most Likely Suck
List Stats
200 votes
65 listings
3 years, 42 days old

Top Remixes (9)

1. Godzilla 2
2. Spider-Man: Homecoming 2
3. Captain Marvel
asantalo
1. Once Upon a Time in Hollywood
2. Glass
3. The Irishman
Tia-Harribel
1. Avengers: Infinity War Part 2
2. Star Wars: Episode IX
3. Spider-Man: Homecoming 2
TheFourthWorld
View All 9
Posts
Thoughts on the Shazam Movie Trailer
iliekpiez
Error Reporting
See a factual error in these listings? Report it
here
.