Greatest Athletes of All Time
The Contenders: Page 11
201
Reinhold Messner
First man to climb all 14 of the world's 8,000+ meter peaks. First man to both summit Everest solo, and without oxygen. Third person to climb the highest mountain on each of the seven continents. Crossed Greenland, Antarctica, the Gobi desert, and skied to the North Pole. Climbed his first mountain at age 4. Since rock-climbing is the second most athletic sport according to ESPN, Messner takes the cake.
he should be number one...no one else could even come close to his feats...he is a living siper hero
202
Martin Strel
he's a machine. I laugh at some people who think they know football(soccer) ronaldinho the best you make me laugh and freddy adu wouldn't make the top 100000 - sss866
You tell me someone who has more mental and physical strength not to mention fearlessness and I'd be very impressed.
He swam the length of the Danube, the Mississippi, the Yangtze, and the Amazon, breaking the Guinness record for longest swim each time. No one else has accomplished anything close to this.
203
Lennox Lewis
He's big, he's black and he's bad. So whos better, Muhammad ali, no way.
204
Vasily Alekseyev
There is no athlete in all history that accomplished what this man, "The Greatest Sportsman" in all Soviet and Russian History accomplished. Eighty (80) world records in an undefeated ten year career (1970-1980). That is ten (10) world records per year. Further, two time Olympic Gold medal winner (1972 and 1976), and ten (10) time world-champion. Germany attacked with two respective silver and bronze medal winners in both Olympics, but could never over-power. Nor could any human over-power him on the planet period. The first man to press and clean and jerk 500 pounds or better. Squatted a verified, in Olympic Weightlifting style, 1014 pounds in the 70's. On the cover of year 1976 Sport's Illustrated magazine as "World's Strongest Man".
Alexyeev was voted the GREATEST athletic Sportsmen in ALL Soviet History. That fact alone trumps all athletes in the west. From 1970 to 1978 undefeated. Further, 80 World Record in eight years. That is, ten world records per year. No one ever comes close in total strength, quickness, power, and durability than Alexyeev. James Salemi, Schiller Park Illinois, USA
205
Milkha Singh
You idiots, vote for this guy, he IS the greatest of all time. At least top ten
He diserving 50 ranking
206
Almaz Ayana
She is the current best female medium and long distance track runner in the world. I hope that she will continue to retain this position for the next 10 years, provided that she maintains her focus, hard work and commitment to it.
207
Felix Trinidad
one word... hmmm maybe "IDOL" - Emery
208
Johnny Unitas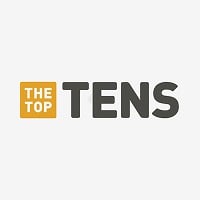 John Constantine Unitas, nicknamed "Johnny U", or "The Golden Arm", was an American professional football player from the 1950s through the 1970s.
The last of the great on the field play callers. Had better accuracy with the deep ball than any other QB. And you don't see many quarterbacks tough enough to play through a game with knocked out teeth and a bloodied face.
Greatest quarterback to walk the face of the earth!
V 1 Comment
209
Tracy Mcgrady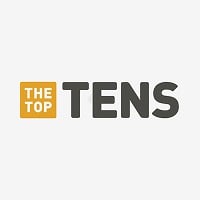 Tracy Lamar McGrady Jr. is an American retired professional basketball player who is best known for his career in the National Basketball Association, where he played as both a shooting guard and small forward.
was at par with kobe when he was not injured.. great tracy!
best small foward/guard in the game
210
Lee Chong Wei
Currently the world number 1 badminton player. His ability to do wonders with racket ans shuttle is amazing. Not only that, his infinite energy and never-give up attitude is admirable.
By far one of the best athletes the world of badminton singles has ever had
No one has as good racket skills and such a good selection of shots. By far the best
He is the best badminton player forever
211
Clyde Drexler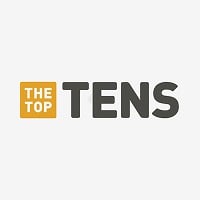 212
Kyle Lowry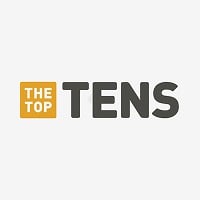 Kyle Lowry is an American professional basketball player for the Toronto Raptors of the National Basketball Association.
213 Brett Piercey
214 Kelly Jennings
215
Heather McKay
For me its between Heather McKay and Don Bradman. Undefeated between 1963 and 1979

Consider the scores in the Finals of the British Open - Squash's world championship:

Winner 1962 9"6, 9"5, 9"4
Winner 1963 9"4, 9"2, 9"6
Winner 1964 9"2, 9"2, 9"1
Winner 1965 9"0, 9"1, 9"2
Winner 1966 9"0, 9"0, 10"8
Winner 1967 9"1, 10"8, 9"6
Winner 1968 9"0, 9"0, 9"0
Winner 1969 9"2, 9"0, 9"0
Winner 1970 9"1, 9"1, 9"0
Winner 1971 9"0, 9"3, 9"1
Winner 1972 9"1, 9"1, 9"2
Winner 1973 9"1, 9"0, 9"1
Winner 1974 9"2, 9"1, 9"2
Winner 1975 9"3, 9"1, 9"5
Winner 1976 9"2, 9"4, 9"2
Winner 1977 9"3, 9"1, 9"2

16 consecutive work titles without dropping a set once in the finals!

If you can be ...more
Simply the greatest of them all, along with the Don. The stats don't lie. I couldn't agree more with the comment that it's between Heather and the Don. It's not because I'm Australia, it's simply because, as I said, the stats don't lie. Statistical analyses have shown that even greats like Pele and Michael Jordan just don't come close. Of course, Walter Lindrum needs to be analyzed too.
Complete domination of Women's Squash, undefeated for 19 years at the highest level. Also a racquetball chammpion.
G.O.A.T. Bar none! That includes yanks.
V 1 Comment
216
Steve Prefontaine
How the hell did we forget PRE? The greatest athlete of all time never says the best performing a their sport in the title. To me it means the most inspirational. Pre was the greatest runner in America and I truely believe that not a single runner since has inspired a nation like he did. Not only runners were inspired by him, but an entire nation from football and basketball jocks to waitresses and rocket science nerds. No one since has touched a nation to the extremity that he did. It is unfortunate he died before Montreal. - themusicking101
He set every American record from the 2,000 to 10,000 meter runs. Lets see Michael Jordan even RUN 3 miles. -
Most interesting and inspirational person to ever live. Truly my biggest inspiration in sports history. Watch Without Limits and you'll see why. GO PRE
Best runner ever
V 3 Comments
217 Teofilo Stevenson
219
Maurice Greene
Best personality ever and also the greatest athlete ever!
220
Don Hutson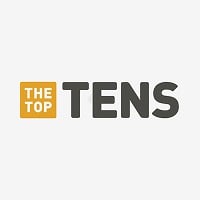 He has the most nfl records of all time and is on the all time team.
He has the most nfl records of all time

V 1 Comment
PSearch List
Recommended Lists
Related Lists

Funniest Athletes of all Time

Scariest Athletes of All Time

Best Female Athletes of All Time

Most Respected Athletes of All Time

Greatest European Athletes of All Time
List StatsUpdated 24 Sep 2017
51,000 votes
526 listings
11 years, 190 days old

Top Remixes (112)

1. Muhammad Ali
2. Usain Bolt
3. Bruce Lee

danredfearn

1. Muhammad Ali
2. Roger Federer
3. Michael Jordan

hanuverma

1. Roger Federer
2. Pele (Edson Arantes do Nascimento)
3. Michael Phelps

kormo
View All 112
Posts
What sport DIDN'T Jim Thorpe dominate?
candymann
ROMAN SEBRLE IS THE WORLDS GREATEST ATHLETE
visitor
Best athlete, not best player!
visitor
Ruth. Gretzky, Jordan
visitor
Greatest ATHLETES of All Time
visitor
Error Reporting
See a factual error in these listings? Report it
here
.