Top 10 Most Awkward Video Game Moments
xandermartin98
The Top Ten
1 Cloudette - Final Fantasy VII
2
Fatality - Mortal Kombat
Yeah especially when you have gor on *shudder*
No, no, it was supposed to be FART-ality - xandermartin98
It is AWFULY AWKWARD! -Galaxy Meowth
3 Dating Francis - Super Paper Mario
4 Dating Alphys - Undertale
5 Hot Bee-On-Sunflower Action - Conker's Bad Fur Day
6 A Snowman In Hell - Earthworm Jim
7 Naked Invisible Peach - Paper Mario: The Thousand-Year Door
8 Otacon Wets His Pants - Metal Gear Solid
9 Citan Wielding A Katana In Stereotypical Samurai Style - Xenogears
10 Dating Papyrus - Undertale
The Contenders
11
Can You Feel The Sunshine - Sonic R
So awkward it was put on here twice - BlueTopazIceVanilla
12 Psycho Mantis Reads Your Memory Card - Metal Gear Solid
13 Hellevator Music - Earthworm Jim
14 Everyone Was Secretly A Cow All Along - Earthworm Jim 2
15 Going Inside Mr. Slave's Butthole - South Park: The Stick Of Truth
16 Snowdrake's Mother - Undertale
17 Warden Crawling Back Into His Own Horrifically Mutated Mother's Womb - House Of The Dead: Overkill
18 Guile's Ending - Street Fighter 2
19 Dating Barret - Final Fantasy VII
20 Meeting Algernon - Bully
21 Spider Boss - Half-Life
22 Gary Turning Out To Be The Easiest Boss In The Game - Bully
23 Defeating Ganon In One Hit...With A Book - Zelda CD-i
24 "All toasters...toast TOAST!" - Hotel Mario
25 Gay Link - Zelda CD-i
26 Peach's Final Smash - Super Smash Bros. Brawl
27 Mettaton Crossdressing And Singing A Love Song - Undertale
28 Sans Bleeding - Undertale
29 Knocking Out Mysterio With One Measly Punch - Spider-Man 2
30 Knocking Out The Electrocutioner In One Hit - Batman: Arkham Origins
31 Revealing The Golden Diva's True Face - Wario Land 4
32 Alphys And Undyne Attempt To Smooch Each Other Right In Front Of Frisk - Undertale
33 "Who does Dr. Alphys have a crush on?" - Undertale
34 Magypsies - Mother 3
35 Moonside - Earthbound
36 Wario's Nuclear Fart - Super Smash Bros. Brawl
37 Playing As Dolls - Super Smash Bros 64
38 That Moment When Your Amiibo Is Actually Better At The Game Than You Are - Super Smash Bros.
39 Bad Endings - Wario Land 4
40 Comedy Ending - The White Chamber
41
The Great Mighty Poo - Conker's Bad Fur Day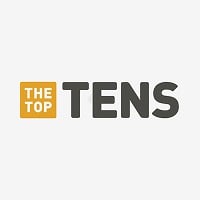 The Great Mighty Poo is a fictional character appearing in the 2001 video game Conker's Bad Fur Day. He is a giant, opera-singing pile of feces that appears as a boss in the sloprano chapter.
42 Orphan of Kos - Bloodborne
43 Meeting Burgerpants - Undertale
44 Tingle - The Legend Of Zelda
45 Playing With Endogeny - Undertale
46 Dating Undyne - Undertale
47 Riki's Introduction - Xenoblade
48 Shroom Trip - Mother 3
49 Reaper Bird's Attacks - Undertale
50 The Intro - Cho Aniki PS1
PSearch List
Related Lists
Top Ten Most Awkward Moments On Top Gear (UK)

Most Awkward Moments in Live TV
Top 10 Most Awkward Moments from Xandermartin98's TheTopTens Career So Far
Top Ten Most Awkward E3 Moments
List Stats
200 votes
280 listings
2 years, 205 days old

Top Remixes
1. Cloudette - Final Fantasy VII
2. Fatality - Mortal Kombat
3. Dating Francis - Super Paper Mario
xandermartin98
Error Reporting
See a factual error in these listings? Report it
here
.