Top Ten Best A-ha Songs
The Top Ten
1
Take On Me
The undisputed number one song from a-ha. Absolutely mesmerizing. The symbol of eighties music.
The only song worth listening to by this band. The best is great, and it really gives you the 80s feel.
I think that aha is a Brilliant pop group. Also take on me is a magical song. It rocks my world. Always and forever. Worth listening to because the 1980's is a Brilliant era for music. Chris mcbride.
Synthpop of the highest quality with soaring vocals by morton harkel. That falsetto just glorifies the song.
2
Love is Reason

This is best a-ha's song. Wonderful & Beautiful.
I love this song because it is the most romantic ballad song ever in the whole world also I have the most big crush on morten harket but the song feels like he actually likes bunty bailey.
A ha popular in world wide
Aha U Rock My World-Darkstorm
3
Stay on These Roads

Sees the boys at their moody best with lyrics that tell a sad, hopeful story.
Aha rocks my world forever Darkstorm!
I will listen to aha 4-Evs and always
A ha forever
4
The Sun Always Shines On T.V.

I love this song head singer voice love plus handsome man
Best song of A-ha for me. The Video Music is very cool too. But actually I love almost all of A-ha Songs. I am A-ha big Fans :-)
I am amazed that this song sounds just as good today in 2015 as it did in 1995. It's truly timeless. The pop synth blended with strings is beautiful, surprising and stunning. Layered into this is a choir and Morten's vocals care the icing and cherry on top. The song is quite complex but harmoniously perfect. The Sun Always Shine On T.V. is not only my favourite a-ha song, but one of my favourite songs of all time.
It is there best song it sounds fresh today and it will stand the test of time, I don't no if I am over emotional but when that song starts it blows you away unbelievable stuff man and I have lead a life
5
Hunting High and Low
Definitely better than the commercially successful 80's-pop-song "Take On Me" that put everyone to dance and that sadly has become, as almost always happens, the representative pennant of the group as everyone likes it (easy to listen).

"Hunting High and Low" achieves a more exquisite performance of the instruments, vocals and melody changes that indicate an early stage of maturity.

Another song that I would like to suggest is "Cold as Stone", from the album Memorial Beach (1993), that also achieves a higher level of complexity due to the maturity of the group. Obviously, not a commercial hit as it was not composed for dancing... but to listen and be penetrated by its strong melody.
This is just simply an AMAZING song. Honestly way better than "Take on Me" despite the fact that it IS a great and very catchy song. It has kind of a classic feeling to it and that makes it into a real deep song. His voice is beautiful in this one though. Some parts (especially the instrumentals) sound like a movie soundtrack.
Great song. Really is the best hit of A-ha! But I also like a lot "Take on me"; "Stay on these roads"; "There's never a forever thing" and "The Living Daylights".
This is the best aha song in my opinion...
6
I've Been Losing You
Love This Song so so so so so so much one of thebest should be number 6 amazing love it vote this song please please love it
Morten Harket has the best voice
My favourite. Still sounds as fresh as the day it was released.
Love the edgy lyrics and atmosphere. I can see why they got to do a Bond theme.
7
Crying in the Rain

I love you all from Mongolia
I love this beautiful song
Ich liebe diesen Song
In my opinion Crying In The Rain is their best song for many reasons, but for me most of them are very personal and connected to my relationship with my dad, so this may sound a bit bias.
8
Scoundrel Days

A-ha shows that they are more than just synth-pop.

The intro! The build-up! The chorus! I will never get tired of this song.
Actually, my favourite A-ha song is The Swing of Things, but its not listed here. The whole album is excellent though.
This, in my opinion, this a timeless classic. Love all the a-ha songs listed but this just pips the rest to the post for me. Awesome
This and The Swing of Things are my favorites
9
The Living Daylights

I think this is one of the best James Bong songs.
2nd best!
Amazing The Theme To James Bond The Living Daylights - mneilan
One of the most definitive bond songs and a-ha at their very best, it should at least be at the top 5... Period
10
Cry Wolf

SO CATCHY!
Catchiest song of all time! I just had to vote for it, it's way too low!
Love so much the instrumentals and Morten's speech
Cry wolf should be in top 5. I don't know who voted for this top 5, girls?
The Contenders
11
There's Never a Forever Thing

#1 on most beutiful songs list - Ajkloth
When I sing this song it makes me cry. This is my third favorite a-ha song from the 80s
A wonderful sad song
Such a beautiful song. My favorite.
12
Summer Moved On
Just a fantastic song from a great album.
Every their song is wonderful, but at the moment I'm just fell in love with this one...
Again)) I love to sing it! And I can say, that it is definitely good for non-professional singer)))) Someday everybody will listen to me, that's for sure! ))) Take care, friends and good luck to all of you!
It is so sad that a-ha are almost at the end of their career, but we'll always love them! )
Their second come back and one of the best songs of their career
The guitar in the beginning.I LOVE it
13
Dark Is the Night For All
The most moving of songs.So beautiful and sad.
Just a beautiful song. Love Morten in this video.
A very deep feeling soul touching song
Very intense and deep song. A bit underrated, but certainly among the best they have ever wrote. Synth and guitars are at its best.
14
Angel in the Snow

Beautiful song with the video
My moms favorite.
Makes me feel crying, specially with the video I love the ice cubes falling on the guitarre
15
Lifelines

Very wholesome and just a pure emotional ride.
Purely evocotive and beautiful song. A song that takes me back to Norway and helps me reflect on what was a truly wonderful and moving experience. This group were without a doubt one of the best ever in the world. With a voice like Morten's how could they go wrong? Answer, they didn't!
Just wonderful. Unfortunately, almost completely unknown in North America...
My dad would listen to this song until he'd die.
16
Manhattan Skyline

Very incredible song! Without any hesitation, everyone who listens to it will say this is one of the most beautiful songs this world has and will ever hear! It's truly unique. I think it's the only song which starts slow and breaks out into a rock chorus? (Or maybe I have not heard of much songs yet? ) Regardless that, upon first listening, that one thing surprised me about this song and it's so nice - so this song will forever be stored in my mind as long as I live!
Why is this song remarkably wonderful? We can find it in the exquisite melody/music, the deeply heart-wrenching lyrics, and Morten's ethereally expressive voice! All melded together - BAM - resulted into this musical masterpiece we've been listening to since 1986! This is real musical art in all sense!
Pure masterpiece!
Best song by a country mile rocking which is the real aha seriously do not let Take On Me be number 1 though I'm sure its all the Americans know
One of the best...out of so many best! This one is beautiful and then goes into a rock sound and then slow again! Who does this any better than a-ha?!
17
East of the Sun

A special great song
Great song, love the dark and deel Side of iT.
The NRK studio version is absolutely wonderful!
An amazing album that probably was ignored back in the day. This is the title track and is haunting and beautiful sung exquisitely by Morten
18
Analogue
ANALOGUE IS JUST THE BEST!
Amazing song! Should be top 10 ;P
In my opinion must be a 3 or 2
Like it too much
19
Foot of the Mountain

Wonderful song really has energy to it. I always dream when I hear it I could live at the foot of the Mountain with Morten.
Love this song gorgeous chorus and wouldn't we all genuinely love to go there with aha
It sounds very nice! Just didn't know that a-ha is still releasing beautiful music until now!
Very beautiful song
20
The Swing of Things

Definitely their best overall song. Way more sophisticated musically than 'Take on Me,' and much better lyrically as well.
My absolute one and only! I love this song. One of the most intensive songs they had ever made. This is the song I will ever keep in mind when I think of a-ha! Who needs 'Take on me'?
An absolute Masterpiece, vastly under-rated. Genius lyrics and the live versions are a genius symphony. My all time favourite song ever.
I love the lyrics and the music of this song! It's so intense and emotional... I can listen to it over and over again...
21
Forever Not Yours

Best song from 2000's.
Crest of a wave very catchy
Written by Morten but sounds like a Pål Waaktar original
22
Touchy!

This song is one of the best aha songs I've ever heard. It has everything Take On Me has and more. It's upbeat and happy. This song should be #2 (under lifelines).
People seem to make fun of this one, but it really is so good and Morten helped to write it! It's so catchy!
So special song with the voice and instrumental riffs
23
Minor Earth, Major Sky

Best song of A Ha
The whole album is exceptional and this track is mindblowing I have to say this band is so underrated and people have not appreciated them for the phenomenal songwriting
24
Early Morning

Retro-techno music universal, my a-ha favorite song, and I bought all their records once on sell. Early morning yeah!
25
Train of Thought
27! Your having a laugh this is a brilliant song
You just can't stop dancing with this. Simple.
One of the BEST a-ha songs ever - it's catchy, captivating and Morten's voice has this wonderfully longing sound in the chorus. every time I hear the refrain, I feel like getting up and dancing!
The top of the pops performance.
26
Slender Frame

One of my favorites! How could anyone not like this one! Wish they had sung it after2000! Love Morten's voice on this one! Wonderful melody!
Perfect combination of the 3 of them.
Excellent song. wonderful lyrics all about running away this should be higher
Awesome song it is so beautiful I would love to runaway with Mags x
27
Velvet

Masterpiece
It should be on first place!
A beautiful song, and I have to say that as well as loving this version (because Morten has 'the voice' ) I do also like Pal's version with Savoy.
This song is so calm and good with a very good melody difficult to undersatnd but really good to hear for me one of the bests songs a-ha have I'm 20 but I'm addicted to this song
28
Rolling Thunder

Wonder, my favourite from east of the sun.
Brilliant song so emotional and real a true aha song.
Amazing song by the best band of all time!
Really great, fantastic
29
Living a Boy's Adventure Tale

Simply the best.. goosebumps
For me its one of the three best song ever released from A HA
Just magical to listen to!
Instrumental heaven.
30
Out of Blue Comes Green

I love the metaphorical lyrics, and morten's voice in the chorus always reminds me of opera singers, plus the synth sound mix well with the desperate felling of the song!
Oh it is on the list, silly me. This is my favourite a-ha song!
The one track Aha should have released, perhaps in place of blood that moves the body. Out of Blue comes green has superb lyrics and Mortens vocal range and ability evident in this are out of this world. Sounds great live too!
Brilliant.
31
Mother Nature Goes to Heaven
Could have been a single.
Yes it is on tour Morten is singing it on Cast in Steel tour so I am not sure which concert you have been to but it is not a-ha
A very special great song, but is playing rarely on the tours, don't know why
Excelente song
32
You are the One

I really feel like listening to this song a lot I just don't know why it is no. 33. I love this song! Must be at least from #2,3,4,5 but not #1 (ok, it would maybe be #1 if not for take on me)
This should be in the top ten
How is this not at the top, this song is catchy and iconic, the only problem is that the chorus does not embrace the emotion that you can feel it is rising to, but the verses are sung with such emotion, this is just a masterpiece.
How come everyone forgot about this fun 80's track?! Have listen.
33
Cosy Prison
Mags we salute you this is one of the best written songs in the whole universe ever in the history of the world.
Amazing song by Mags really haunting lyrics and sometimes it gets me thru being in my own prison.
Same level as hunting high and low. Shame the rest of the world don't regonize what real quality is.
34
Holy Ground
I love that song. It touched my heart with its phenomenal spirit. And Mortens voice brought me to heaven. - Sappho
35
You'll Never Get Over Me
Another favorite! Such a pretty melody and love the way Morten sings it! Another one that I wish they had continued to sing in concerts!
I adore this song!
A wonderful love song
Have you listen this song so beautiful tune of guitar
I love it should be higher - navinsingh22
36
The Weight of the Wind
Breathtaking song!
I Adore the drama in the music and voice
The greatest ever. Far too underrated.
37
Move to Memphis

Best song of A-HA
This song is ok lifelines is the bes
38
The Blood that Moves the Body

One of my Favourite A-Ha songs.
Up there easily in my top 5, just something about this song gets me! Love it!
Should have been a big hit.
Goose bump song
39
I Wish I Cared
Great sound. Too bad its a sad song.
40
Nothing is Keeping You Here

Fantastic song. Love this one.
So catchy this is the ultimate pop song
I love the keyboards on this song, brilliant absolutely one of my favourites
41
The Bandstand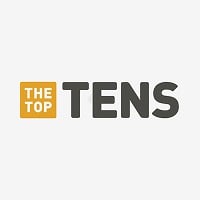 The Band was a Canadian-American roots rock group formed in 1965 . Which originally consisting of Rick Danko (bass guitar, double bass, fiddle, vocals), Levon Helm (drums, mandolin, guitar, vocals), Garth Hudson (keyboards, saxophones, trumpet), Richard Manuel (piano, drums, vocals) and Robbie Robertson ...read more.
First heard this flying 39,000 feet in the air on a long flight to Bangkok. Felt like I was floating above the clouds and exhilarated, beautiful tune, class record
The old bandstand reminds me of my hometown Bournemouth with the bandstand in the park it is a ripping song and Foot of the Mountain is a great pop album
42
Time and Again

I don't know how to explain it, but I just LOVE this song... I feel a very strong connection to the melody. If it was possible to vote for 2 songs, I'd vote Stay on these roads too.
I love this I don't understand the lyrics all about the weather and stuff but who cares its beautiful
One of the very best! Wish they had sung it in recent years! What talent!
43
The Blue Sky

This is a song about being somewhere without your love and the words are sad I wish I was in that coffee shop to cheer Morten up and slap the woman who is upsetting him.
Great song but the woman in the coffee shop needs a slap for being so rude to Morten.
So good! Hard to believe this was on their first album! Love it!
Wonderful song
44
Cold as Stone

This song really haunts me again and again.
Can't help to reach to this one after all these years!
I have forgotten how good Memorial Beach is.
The best alternative rock song of a-ha
I looove memorial beach
45
Shadowside

Such a great song. One of my later favourites.
46
Thought That It Was You
Special song great
47
You Wanted More
A brilliant song describing someone who wanted more than you. Bittersweet.
Great song
48
Birthright
Another favorite! Love the melody and Morten's voice! Wish I could hear them sing this again!
Sad but lovely song its your Birthright in my top 20
Another beautiful song wow didn't they make some fabulous album tracks. Love Mortens voice on this.
Just WOW!
49
Did Anyone Approach You?

I wish they would approach me but they never did
Like it.
50
I Call Your Name

Still my favourite track. Morton's low vocals and a beautiful piano lick combine wonderfully. Always sad that I only ever saw this get played live once. Fantastic.
It's really a beautiful song
PSearch List