Top 10 Best Acoustic Guitarists
rednile1
The Top Ten
1
Tommy Emmanuel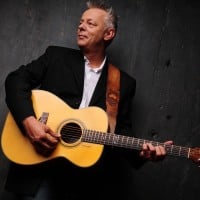 Many ways to judge a guitar player. Tommy shows that practice practice practice can combined with passion that only he knows creates exactly what you see, when you see him live. Time slows down, and you watch a man become totally committed to the art. There are no doubt better songwriters, but I have never seen anybody work as hard and be able to hit every note, create any possible sounds that can come from a acoustic guitar and succeed in making you feel what he is feeling at the same time
Easily the most innovative, creative and technically gifted acoustic guitarists that has ever lived. I highly recommend anyone that is not familiar to check out his pieces. Great arrangements and so much passion when playing. Truly amazing.
Tommy's early work was both electric, (mainly using a Telecaster), and acoustic. While I completely agree that Tommy is by far the most advanced acoustic guitarist of all time I do wish he'd pick up his Telecaster from time to time. On an electric he sounds like a blend of Robben Ford, Brad Paisley and, (during his higher gain solos), Jimmy Page. If anyone was ever truly bonded to the guitar Tommy Emmanuel is the man.
His playing is perfection the guitar becomes so much more than an instrument in his hands. Go see Tommy live and you don't just hear sound, you experience the emotions created by the stories he is telling with his instrument and each time you see him you find the story has evolved. You can literally experience the divine - indigenous and Christian. A true virtuoso.
V 45 Comments
2
Phil Keaggy
The Greatest Acoustic Guitarist of All-time! No one can match his Excellence! - Nirmal1991USA
Nobody is even in Michael Hedges league. He reinvented the acoustic guitar.
I saw Phil a few years back in Joppa, MD. All I can say is, it was amazing. Just an incredible musician and performer.
The master of all genres of music. With over 50 albums under his belt (most original, few covers) and only 9 fingers, he is the king of the fret board. Not to mention a very humble man. No ego there. Would like to see Phil and Sungha Jung do a concert tour together, Would like to see Sungha Jung do some Phil covers.
V 2 Comments
3
Michael Hedges
Had the pleasure of seeing him live 3 times. The most gifted, influential, inspiring artist I have ever seen. His music, passion, energy, and love for life will truly be missed.
Absolutely one of my favorite guitarists, he explored a variety of techniques which have become common place. It's hard to hear how unique he was given the rapid spread of his techniques, and a number of people on this list use those techniques with extra pizzazz (! ). Few catch his emotional depth.
There's a before and after Hedges. He revolutionized the way of playing acoustic guitar!
No opinion just he should be at the top
V 6 Comments
4
Paul Simon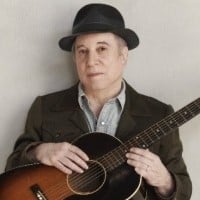 Paul Frederic Simon is an American musician, singer-songwriter and actor. Simon's fame, influence, and commercial success began as part of the duo Simon & Garfunkel, formed in 1964 with musical partner Art Garfunkel.
5
Andrés Segovia
Single handedly kept classical guitar alive and trained an entire generation. He won't win popularity contests since he didn't play pop, but he preserved the music, techniques, and passion behind classical guitar. You may not say he is the absolute best based on your preferences, but you can't place anyone above him. Buy the CDs of his lessons, and listen to them daily.
V 2 Comments
6
Richie Sambora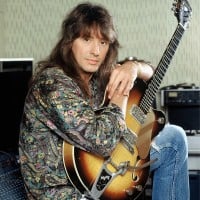 Richard Stephen "Richie" Sambora is an American rock guitarist, producer, singer and songwriter who was the lead guitarist of the rock band Bon Jovi for 30 years.
7
Ed Sheeran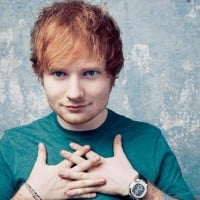 Edward Christopher "Ed" Sheeran is an English singer-songwriter and musician. He was born in Hebden Bridge in Yorkshire and raised in Framlingham, Suffolk.
Invented the best sounding technique ever.
What.. Clapton, Page, Slash, Cantrell? Hell, even SRV recorded on an acoustic. PisS on this pop rap playing fool.
V 1 Comment
8
Sungha Jung
No words can describe his talents and technique. The complexities are mind blowing! When musicians hear Jung's rendition of their own songs they are even awe stuck at his style and approach. And the kid is young! Imagine the possibilities!
I think Sungha jung should be on top 10 cause his guitar sings the lyrics of every song he wants to cover... Listen to his videos so that you'll know what am talking about
Please help bringing Sungha to the 1st spot guys. He completely deserves it. I mean, look how young he is and even Jason Mraz (one of the best guitarist and a great singer) said that he studied Sungha's style for a whole week and he couldn't exactly do what he does and then he said that its really not easy...
I love listening to his music. My favorite guitar player of this generation.
V 10 Comments
9
Paco de Lucia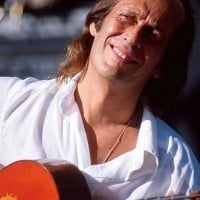 Francisco Gustavo Sánchez Gomez, known as Paco de Lucía, was a Spanish virtuoso flamenco guitarist, composer and producer.
No one is as good as Paco! This guy is a pioneer.
Amazing and so cool. When are you coming to Canada?
The best acoustic guitar all time!
V 4 Comments
10
John Martyn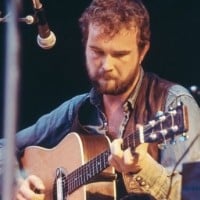 John Martyn, OBE, born as Iain David McGeachy, was a British singer-songwriter and guitarist. Over a 40-year career, he released 21 studio albums, working with artists such as Eric Clapton, David Gilmour and Phil Collins.
John Martyn was a criminally underrated artist, his guitar playing was effortless, innovative and so far ahead of its time. Eric Clapton once quoted that "John Martyn was so far ahead of everyone at the time it was almost inconceivable" His use of an echoplex on live sets needs to be heard to believe, it sounds like you're listening to two guitars at once, incredible.
The song Spencer the Rover is one of my favorits and his style of music is like Nick Drake
Rip a legend, inspired and wrote and sang solid air has never been bettered - rednile1
He floats in the air when he plays
V 2 Comments
The Contenders
11
Chet Atkins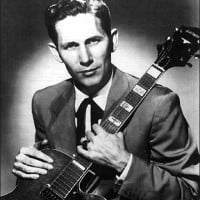 Who else plays two songs at the same time?
His songs are as cool as his name
V 3 Comments
12
Robert Johnson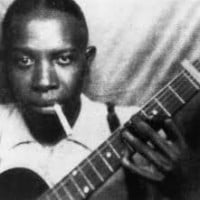 The most innovative guitarist of all time. Created a genre that was the foundation of following genres.
With out him blues wouldn't exist which means that rock would not exist which means metal and grudge and hair metal and rap all would not exist.
V 1 Comment
13
Mark Knopfler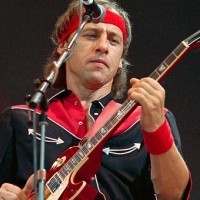 Mark Freuder Knopfler is a British singer, songwriter, guitarist, record producer and film score composer.
Although more known as an electric guitar player, check out "Mark Knopfler showing his magic on acoustic guitar" on YouTube. Probably the most epic ragpicking I've seen.
V 1 Comment
14
George Lincoln D'Costa
Oh this guy is here. Can't believe my eyes. There were many reasons why I chose to play guitar. And some of the songs that inspired me was "Poth Chola" Just listen the acoustic guitar intro of this song. Mind blowing. - zxm
15
Django Reinhardt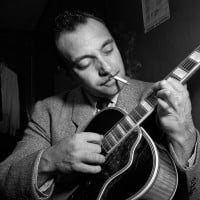 Another name with a legitimate claim to the GOAT title. A shame kids today have no idea who he was.
Founder of Gypsy Jazz. Through his influence, the guitar has become an integral part of pop music.
Many great guitarists are influenced and inspired by Django Reinhardt.
V 2 Comments
16
Bert Jansch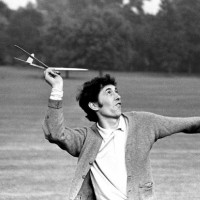 17
John Mayer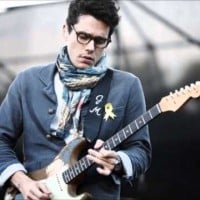 His talents are mostly overshadowed by his genre of songs being romantic, bluesy, yet kid-like wonder. His early works were very rhythmic with a hybrid of finger picking/plucking style infused with strumming. Eric Clapton was even inspired by it! All very original and difficult yet fun to play if you can. His later works would suffer a bit from his original fans because he chose to chase the more soloist complexities that are mostly afforded to the "real electric guitarist", well, at least one would think. What we can all agree with is John is an amazingly talented guitarist regardless! For those who doubt his real depth I suggest you listen to John's own version of 'Wind Cries Mary' and be lost in his own world filled with wonder and ambrosia.
Killer singer songwriter player! Check out shadow days (acoustic) or 3x5
His not just a good guitarist but a good singer... Rarely seen on this planet
V 1 Comment
18
Andy Mckee
Dreamcatcher album is underrated to say the least. Great album from a great artist.
Andy mckee and don ross are the best
So many wonderful songs from this guy. "i'll be over you", "ebon coast" the list goes on.
19
Paul Buchannan
Sublime whimsical sad angry everyhing really - rednile1
20
Clive Carroll
One of the most creative and original musicians out there. Awesome technique, beautiful music
Incredible talent. And super sweet man. A class act.
Take a look, then decide for yourself.
Or to quote Tommy Emmanuel "one of the best guitarists on the planet"
PSearch List
Recommended Lists
Related Lists

Best Acoustic Blues Guitarists

Best Guitarists Ever

Best Metal Guitarists
Best Japanese Guitarists Ever

10 Most Influential Guitarists
List StatsUpdated 27 Feb 2017
800 votes
76 listings
7 years, 175 days old

Top Remixes
1. Phil Keaggy
2. Tommy Emmanuel
3. Paul Simon
zxm
1. Andrés Segovia
2. Robert Johnson
3. Django Reinhardt
Rambles
1. Phil Keaggy
2. Michael Hedges
3. Paul Simon
Nirmal1991USA
Posts
Error Reporting
See a factual error in these listings? Report it
here
.