Best Action / Thriller T.V. Series of All Time
DJZeezo Most enthusiastic, heart catching and amazing series we have watched.
The Top Ten
1
Breaking Bad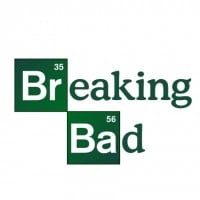 Breaking Bad is an American crime drama television series created and produced by Vince Gilligan. The show originally aired on the AMC network for five seasons, from January 20, 2008, to September 29, 2013.
Unparalleled depth and quality. A prolonged cinematic experience.
Greatest T.V. show of all time! No other show comes close, truly a masterpiece
This show is so thrilling it makes the walking dead look like a soap opera
Great show I have watched it all when it was on amc this was like another version of the wire which was ending the year breaking bad premered and a decade later is still enjoy it
2
Prison Break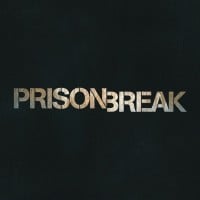 Prison Break is an American television serial drama created by Paul Scheuring, that was broadcast on Fox for four seasons, from 2005 to 2009. The series revolves around two brothers.
I turned to a complete addict when I first saw this series and all my mind was occupied with the next episode, you get so thrilled you might piss yourself while watching.

I'm a crazy movie and series watcher, but I never enjoyed a series more than this one.

It's a masterpiece that truly deserves a special award!
I love this series the flow was just perfect
This series took a completely unrealistic situation and presented it in such a plausible manner that you believed it actually could happen. Nothing was contrived; every piece of the puzzle fit. It made you think, yet it kept up a fast pace to keep your interest. Well-written, simply an amazing series.
Easily the best show in the Thriller genre. The most amazing part of the show was that the Characters in the series had so much meaning and essence to them. I still consider characters like T-Bag and Mohone, benchmarks for multi-layered characters. Truly Sensational.
3
24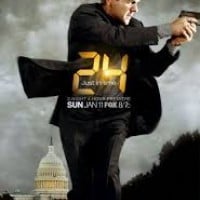 24 is an American action drama television series produced for the Fox network, created by Joel Surnow and Robert Cochran, and starring Kiefer Sutherland as counter-terrorist agent Jack Bauer.
My all time favorite show, wish I could find its equal.
By far the best series I've ever looked at... I love Jack Bauer!
Dude... This is what a "Legendary" T.V. series should be like! 24's a edge of the seat thriller... The best of all time... Jack bauer is an extraordinary character... I love this series because it keeps you thrilled up to the 24th episode! Love it!
World best thriller T.V. series without any doubt
4
Death Note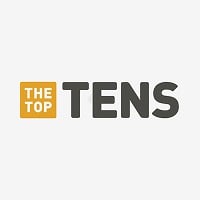 Death Note is a Japanese television drama series based on the manga series of the same name by Tsugumi Ohba and Takeshi Obata. The show is centered around Light Yagami - a promising highschooler and aspiring detective with a strong sense of "justice".
Evil?
I am justice!
I AM KIRA!
Actually Very happy to see it here among the top 10..
It is definitely the best, I found it to be even more better than breaking bad in terms of suspense, thrill & Awesomeness and much much fast paced & no drama..
Yeah I know all the other shows had true acting but I guess it's really not fair to degrade only because it's an anime...
One of the best plots, each episode made you want to see more, it truly speaks to you about concepts of life, death and justice. I highly recommend it.
Please watch this it's the best T.V. series ever - kishoreradden
5
The Wire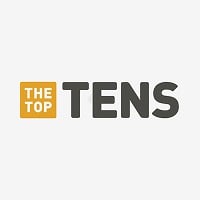 The Wire is an American crime drama television series set and produced in Baltimore, Maryland. Created and primarily written by author and former police reporter David Simon, the series was broadcast by the cable network HBO in the United States.
Hunter and the hunted duel in this audacious crime drama based on the Baltimore drug scene. Brainy drug lords, bent cops and crooked politicians may defer them all they like but a group of honest cops are hell-bent on eradicating the drugs from their city. One of the all-time greats. I can't believe 24 & the crappy Prison Break are ahead of this. - deltaop007
Best ever then Sopranos and Breaking Bad
Damn dis was awesome
Possibly the best series ever.
6
The Walking Dead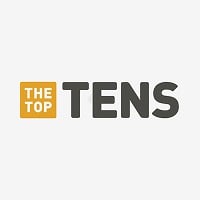 The Walking Dead is an American horror drama television series developed by Frank Darabont, based on the comic book series of the same name by Robert Kirkman, Tony Moore, and Charlie Adlard . Andrew Lincoln plays the show's lead character, sheriff's deputy Rick Grimes, who awakens from a coma discovering ...read more.
This show is pure and udder gold. I could be really ignorant and go on forever and ever so ill just say 3 things. 1) amazing plot twist 2) flawless acting 3) likable and emotionally enduring characters
Great story line and the depth they go into with the characters makes for a great story line. It keeps you on the edge of your seat! I look forward to every episode!
A series with original story line, quite interesting, like the suspense.
Makes a change to have great effects SUPPORT a good story, rather than great effects INSTEAD OF a good story.
7
Sons of Anarchy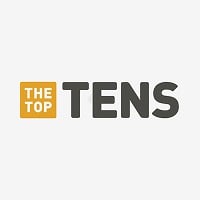 Sons of Anarchy is an American crime drama television series created by Kurt Sutter that aired from 2008 to 2014.
Loved it! I could not stop watching. I love the twist and suspense.
Based on Hamlet
Anti-Hero T.V. shows are always interesting. Jax Teller is one of the best anti-heros.
Sons of anarchy is one of the best T.V. shows! It should be at least in the top 5.
8
La Femme Nikita
One of the best T.V. shows from the 90's. Peta Wilson showed an amazing acting. The whole cast was great
Cult classic of 90s Television! This series inspired many other shows like Alias, Nikita, Painkiller Jane etc
I wanted more and more episodes! Season 5 was too short!
9
Acapulco H.E.A.T.
They don't make entertaining shows like this anymore
10
L.A. Heat
This is a great T.V. version of Lethal Weapon. They should have done more seasons
The Contenders
11
Game of Thrones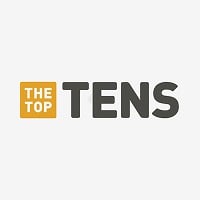 Game of Thrones is an American fantasy drama television series created by David Benioff and D. B. Weiss. It is an adaptation of A Song of Ice and Fire, George R. R. Martin's series of fantasy novels, the first of which is titled A Game of Thrones.
The fact this is 54th shows how poor this list is. Best show still on just now, by far, and people only think they know what's going on, no one is sure. You win or you die!
It's one of a kind. It's unique in it's way. Not as good as 24 or Prison Break but very good too.
One of the best T.V. series ever
Best show ever
12
The Shield
One of the Best police T. V shows ever made, this series covers so many topics at the same time like Corruption, Dirty Cops, Drug Lords, Gang Wars, Family Issues, Politics, Mafia Threats, Loyalty & Betrayal and so many messed up things all in one series... this T. V show will defiantly mess with your head and teach you many ironic lessons in life. - DJZeezo
Loved the series and loved the way it ended everyone got what they deserved.
13
Dexter
Very awesome thriller which I expect everyone watch
The best series I think or at least no.2 I still have its every season and watch it whenever I am bored.
Unbelievable twists! Truly amazing.
One of the best thrillers - gets better with every season
14 Spy Game
15
NCIS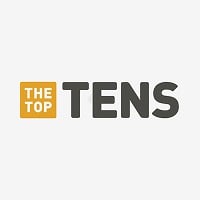 NCIS is an American action police procedural television series, revolving around a fictional team of special agents from the Naval Criminal Investigative Service.
Too much action
16
Monster
Great animated series that exceeded all expectations... This T.V. series made all anime shows look like childish cartoons.

74 episodes of nonstop suspence and a breathtaking mystery
17
The Pretender
The Pretender and La Femme Nikita are my favorite 90s shows! I miss that time
18
Fargo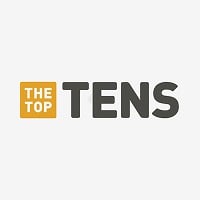 19 Dollhouse
20 Renegade
21 Relic Hunter
22
True Detective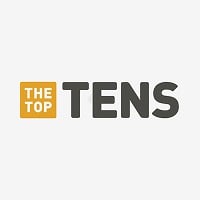 True Detective is an American anthology crime drama television series created and written by Nic Pizzolatto.
Here it is 2018/March and I found this show. Absolutely awesome. Keeps me on my toes. Good pace, cerebral, and great acting. The music is done in good taste, not too loud. The minimum amount of sex there is does not detract from the storyline - an excellent balance. This is no 24, but it's not supposed to be - it's on its own, this one.
Saw season 1 only, but it seemed more likely drama and crime. - zxm
Marvelous Performances, Extraordinary Script, Excellent Direction, Overall It's Nuclear, It creates a vacuum around you, you cannot escape it, I am sure I will never have the privilege to see a Masterpiece like the 1st Season of True Detective again
The best, nothing less...
23
Blacklist
Just brilliant. Spader is outstanding, steals every scene he is in.
Reddington may be a top 5 T.V. show character of all time. Watching his moral ambiguity play itself out on screen is one hell of a ride. James Spader carries both the the show and the viewer on his back and body slams us in the end zone
Nothing is more intriguing than a criminal master-mind in the open. playing "catch me if you can" with the cops. I just love this show!
Engaging.
24
Longmire
LOVED this show. Was so happy when Netflix picked it up! Sad when it ended.
25
Naruto: Shippuden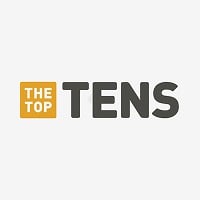 Naruto: Shippuden is the ongoing sequel to the original Naruto anime and covers the Naruto manga from volume twenty-eight on. The TV adaptation of Naruto: Shippuden debuted in Japan on February 15, 2007 on TV Tokyo. It is developed by Studio Pierrot and directed by Hayato Date.
It should be much higher on this list in my honest opinion. But being an anime ranked 17th on such a general list, of mostly American shows, is impressive.
26
Burn Notice
Very intriguing series. I find it amazing how the writers were able to mix the spy drama with humor and comic relief so seamlessly. There were always plenty of things to laugh about, but it never distracted me from the focus of the show. The show is also very resourceful. I like all of the creative situations and ways the characters deal with them. It is kind of like MacGuyver in that way. The voice overs by Jeffery Donovan really make you feel as if you are getting a crash course on how to be a spy. It really breaks the mold of most action shows these days. Many are focused primarily on action, and lack a solid plot. Or they are all about cops doing cop things, which kind of gets old after a while. Burn Notice has a great balance of Action, Plot Depth, and Humor. I think that is why very few people have ever disliked the series. While there are many shows that I like, I don't think I have ever seen a show I enjoy more. 10/10
Burn Notice was an awesome series, was great how it had a big plot but also had a show within each episode.. ! Loved this series, #2 only to 24... ! Highly Recommend... !
3 words: action, drama, romance
Totally draws you in, then twists and turns along the way. Kickass action and lovable characters too! No shortage of action scenes, but not totally overdone in any way
27
Nikita
Best Show I've Seen On T.V. in My Life. Love Nikita, Super Badass Show. Huge Fan Of Shane West So I Love The Character Michael The Most & I Like Alex As Well
It's an amazing show full of action!
Nikita is my best series
Um best show ever! They are all so badass, Nikita is the bombb! Definitely the best action series I have watched, watch it!
28
Criminal Minds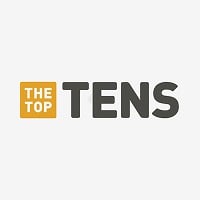 Criminal Minds is an American police procedural crime drama television series created by Jeff Davis, and is the original show in the Criminal Minds franchise.
Why isn't this number 1?! IT IS SUPER GOOD! And this is calm and it's Doctor!
This show should be at the top! It is SO good.
A favorite of mine
More than the twists and turns of the story it's the character set that defines the show. Each and everyone feels like a family memeber. Awesome.
29
The X-Files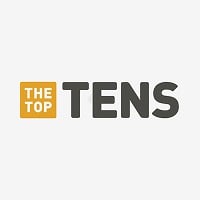 The X-Files is an American science fiction drama television series created by Chris Carter. The original television series aired from September 10, 1993, to May 19, 2002, on Fox.
30
Homeland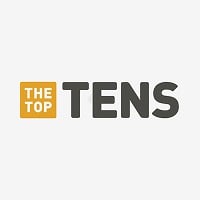 Homeland is an American spy thriller television series developed by Howard Gordon and Alex Gansa based on the Israeli series Prisoners of War, which was created by Gideon Raff.
Now that's we call a seores
Not affraid to be non-PC. Two severed thumbs up!
31
Strike Back
Best action show ever. More action in each episode then in most movies.
Best guy chemistry ever!
Watch it over & over!
Best action after 24!
Siickkk!
Must watch!
32
Arrow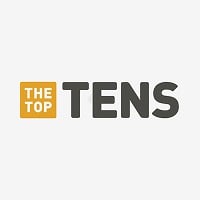 Arrow is an American action crime television series developed by writer/producers Greg Berlanti, Marc Guggenheim, and Andrew Kreisberg.
Hi this is number 4
Amazing series, with a great story behind it. Will definitely keep you entertained for ages.
I just love stephen amell so hot series it's the best
Is the best... Amazing story, amazing flow between characters, A-mazing Protagonist <3. and let's not rule out the action. It's just perfect!
33
Spartacus
Not the best... but one of them
I've watched no T.V. series as action packed and realistic as this one. Just blows your mind and cuts their heads. A million stars for this starz series.
I once drained 6 cups and found myself in heated argument with imaginary cat!
Best T.V. show of all time!
34
Suits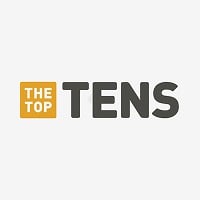 Suits is an American legal drama television series created and written by Aaron Korsh. The series premiered on June 23, 2011, on the cable network USA, and is produced by Universal Cable.
I'm in love with suits
Best drama show ever God created!
I don't know why this series isn't ranked higher
Awesome series for sure
35
Lost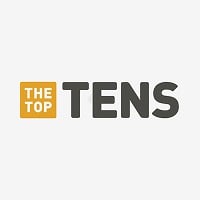 Lost is an American television drama series that originally aired on the American Broadcasting Company from September 22, 2004, to May 23, 2010, over six seasons, comprising a total of 121 episodes.
The Winner is : Prison Break and Lost, just next to it...very very creative...Two in a million, Prison Break and Lost.
Next to 24, this was the next best series for me. I wouldn't mind owning dvd's of all the seasons of this series as I have for 24!
Irritating upon first viewing. Awesome upon second viewing.
This show is amazing, enough said!
36
Power
Wanna know what u people think about this one because it should be up there with the top 5
37
Lie to Me
One of the best I can't miss this one
Its pretty good but I like action types more but this was definitely intriguing.
38
Revenge
Amazinggg! Love it! It should be in the top!
Best thriller T.V. show ever!
Drama ans thriller with much fighting and killing
39
The 100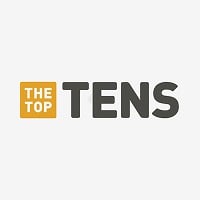 The 100 is a fantasy-drama based live action show based of a book by Kass Morgan. The show was aired for the first time on March 19, 2014. In the show, we start three generations after a nuclear apocalypse.One large space station, made of twelve separate space stations, is suffering overpopulation. ...read more.
I don knw but very keen to watch each episode..
Season 3 ending. Meh.
so goood
40
Hawaii Five-0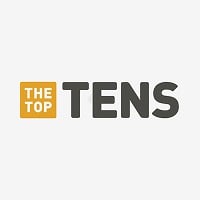 Hawaii Five-0 is an American action police procedural television series that premiered on Monday, September 20, 2010, on CBS.
I love this show
41
The Following
One of the most exciting one
Best crime thriller I have watched in ages Kevin bacon was quality as was James purefoy
42
Gotham
Best and most entertaining series ever.
43 Flashpoint
44
Mr. Robot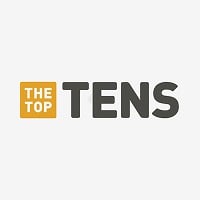 Mr. Robot is an American drama–thriller television series created by Sam Esmail. It stars Rami Malek as Elliot Alderson, a cybersecurity engineer and hacker who suffers from social anxiety disorder and clinical depression.
How the hell is this in 55? This is the best thing I've witnessed in T V after Breaking Bad!
Totally unique and cool
Really good
45
Supernatural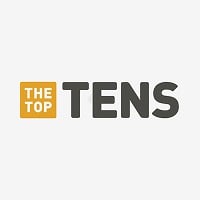 This haunting series follows the thrilling yet terrifying journeys of Sam and Dean Winchester, two brothers who face an increasingly sinister landscape as they hunt monsters. After losing their mother to a supernatural force, the brothers were raised by their father as soldiers who track mysterious ...read more.
I just love this show, I find myself rooting for Sam and Dean through whatever evil they are currently dealing with. I admit It has become a bit predictable and monotonous, but it never pretended to be a highly intellectual drama, so that's okay.
Amazing show why ain't this in the top 10? This is better than almost every show on the list. The walking Dead may be on par but other than that from what I have seen this is better. Supernatural is Love, Supernatural is Life. - zoeybird2266
I love the show so much but after season nine it got a bit boring
It deserves the number 1 spot
46
Hannibal
The first season is jaw dropping the blood pumping show
47
Bleach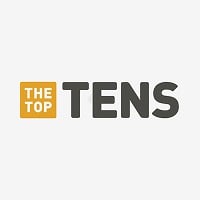 Bleach is a Japanese anime series based on Tite Kubo's manga of the same name. Bleach adapts the first 54 volumes of Tite Kubo's manga series of the same name. In addition, 4 anime-original arcs were broadcast in-between and during the adaptations of original arcs of the manga. ...read more.
Japanese anime rock specially this one
Insane Genius Soundtrack
48 Balaganapathy
49 The Beast
50 Hero Factory
PSearch List