Top 10 Best Actresses of All Time
heather
The Top Ten
1
Meryl Streep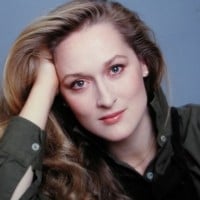 Mary Louise "Meryl" Streep is an American actress. Cited in the media as the "best actress of her generation", Streep is particularly known for her versatility in her roles, transformation into the characters she plays, and her accent adaptation.
It's time to STOP praising her as the number one actress. Her last oscar wasn't even an oscar she deserved ( The Iron lady ). Really, who cares about a movie that reflects on the life of one of the worst politicians of all time? That movie is almost praising M. Thatcher, so if you accept a script like that I believe it says all about what Meryl Streep is in real life. Nominated at the same time were Michelle Williams in
" My week with Marilyn " and Rooney Mara in " The girl with the dragon tatoo " and without a doubt these two actresses deserved more than Meryl Streep to win an oscar. If Meryl Streep won an oscar it's because the Hollywood executives knew that " The Iron lady " was a crap movie and without an oscar it would be a non - selling movie that was losing money. It's almost an obsession to most of the people to automaticly perceive a role of Meryl Streep as genius even if it's not. She's too overrated and don't deserve to be called the number one best actress. There are ...more
What do I read there? She even deserved an oscar for " Julie and Julia "? Her nomination for that movie was not even deserved. It should be Amy Adams who deserved an oscar for that movie. Even the real Julie said in a interview that she was impressed by Amy Adam's performance by portraying her. Meryl Streep just raises her voice and she gets a nomination. Being very good in accents and dialects doesn't make your acting skills better. She's just too overrated.
Geez, the green-eyed monsters are certainly out and about in these comments. Meryl Streep is an excellent actress who deserves all the accolades she's received and more.
One of the finest of all time
2
Scarlett Johansson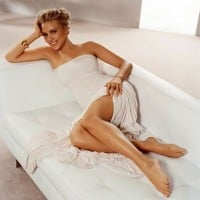 Scarlett Johansson (born November 22, 1984) is an American actress, model, and singer. She made her film debut in North. ...read more.
Complete package. God is she sexy. And her role in marriage story, lost in Translation, Jojo rabbit, Under the skin, and as black widow. Are Amazing easily my favorite actress - TimPats
Here's my point of view on Scar Jo, she's like the female version of "Brad Pitt." You either love her or hate her. Like for example, some people either say he's a super-talented guy or an untalented man who only gets roles of his looks. See what I'm saying. I won't say she's mediocre or bland. I thought she was stellar in Lost in Translation (2003), received a Tony award, she showed us her talent in Under the skin (), where she portrayed an alien stalker who learns about Earth ( with her body language & facial expressions ), she did a wonderful performance as an i-pod in Her, she was funny, sexy, smart, and badass in Captain America: The Winter Soldier, and not to forget Girl with a Pearl Earring. This whole comment is coming from a huge fan of Robert De Niro & Al Pacino. I'm not saying that she's the best, far from it. I'm just saying she's not that bad of an actress and miles better than Sofia Coppola who happens to be an extremely cringy & boring actress and was only acting because ...more
She's a good actor. My little sister is Obsessed with Black Widow; She's her idol.
Scarlett Johansson's Black Widow is just great!
3
Jodie Foster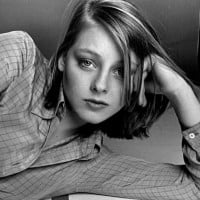 Alicia Christian "Jodie" Foster is an American actress, director and producer who has worked in films and on television. She has often been cited as one of the best actresses of her generation.
Jodie is the best best and best actress in Hollywood. Her performance in contact was so remarkable and I love to see her films, what a super actor, she is a born actress. Silence of the lambs and flight plan all made hit only because of her performance. Beauty with acting in right proportion and SHE IS THE BEST
Prefer her earlier roles as they will stand the test of time. Amazing actress as so believable in most of the roles, just a shame she didn't make wise choices near the end of her career but thankfully can be forgiven
People the list is for best actresses. Is that so difficult too understand.. No doubt its all about Jodie, Winslet and Blanchett (among the recent). I choose JODIE for her 3 decades..
More talented than any other actress in the world
4
Emma Watson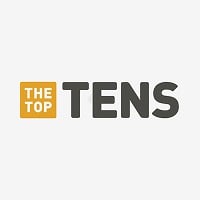 Emma Charlotte Duerre Watson is a British actress, model, and activist. Born in Paris and brought up in Oxfordshire, Watson attended the Dragon School as a child and trained as an actress at the Oxford branch of Stagecoach Theatre Arts.
Emma Watson is not nearly as talented as any of the others actresses on this list. She does not deserve number 14.
Like it was said many times before. Wooden and banal
Talentless lackluster performances. Not belong on this list at all
Is this a joke? How is Emma Watson higher than viola Davis charlize Theron, keira Knightly etc. She can't even act. Says all her lines like she is reading from a script and moves her eyebrows too much. Where are the Actresses that can actually act? Are people voting Emma Watson, Natalie Portman Angelina Jolie because they are exceptional actresses or they're exceptionally good looking? What a joke. When a woman is high on this list because her looks is overriding actual talented and skilled actresses.
5
Angelina Jolie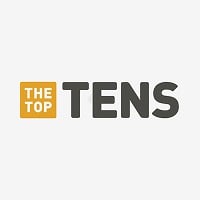 Angelina Jolie is an American actress, filmmaker, and humanitarian. She has received an Academy Award, two Screen Actors Guild Awards, and three Golden Globe Awards. She has also been cited as Hollywood's highest-paid actress. ...read more.
HELLO MS ANGELINA JOLIE,
YOU ARE MOST BEAUTIFUL, STUNTS, ROMANTIC. I WILL BE REBORN BACK BUT I DON'T FORGET FOR MY ALL REBORNS. YOU ARE MOST IMPOSSIBLE. ALL THE BEST FOR YOUR NEXT FILM. I AM YOUR GREATEST FAN AND GREATEST BEST FRIEND OF TRILLIONS OF THE UNIVERSES AND FOR YOUR ALL YOUR REBORNS. YOU ARE number 1 OF THE TRILLIONS OF THE UNIVERSES AND I GAVE SAME REPLY TO TOM CRUISE THE MOST HANDSOME, ROMANTIC, number 1, STUNTFUL OF THE TRILLIONS OF THE UNIVERSES AND FOR ALL HIS REBORNS. I WILL YOU WILL WON THE GOLDEN GLOBE AWARD AND TOM CRUISE ALSO WILL WON THE GOLDEN GLOBE AWARD.
Her ability to fall into a role and tottaly claim it as her own is unparalleled among actresses. When you watch her movies you will never find yourself thinking why didn't they go with whatshername instead. From Hackers to Mr and Mrs Smith, it was always gonna be Angelina Jolie.
She is the best number 1 for sure
She is the GREATEST ACTRESS ALL OVER THE WORLD
She is an amazing and talented actress that is able to portray many different characters who can mold herself into different roles.
She's pure perfection
Other actresses need a lot of expensuve stuff to catch attention but jolie? Just give her a red lipstick
6
Sandra Bullock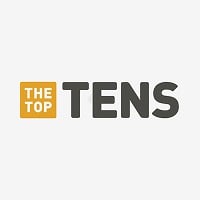 Sandra Annette Bullock is an American actress and producer. She is one of Hollywood's highest-paid actresses, and is an Academy Award and Golden Globe Award winner.
Come on, number two on this list? Most of the people agree that Meryl Streep is way too much overrated to be number one, but if you put Meryl Streep on a lower rank ( which she deserves ) it would mean that Sandra Bullock will become the number one best actress of all time. Does that really feel right? Sandra Bullock, the best actress of the world and of all time? She's maybe a good actress ( for some movies ) but she's way too overrated on this list.
AMAZING! My Favorite with her is The Blind Side! She was absolutely fantastic it was a fantastic and inspirational movie. I cried and laughed and awed more then I can even beginning to explain. She nails every single one of her roles weather is it Comedy, Drama, Romantic, or Action she is a fantastic Actress!
She's hilarious, yet very professional in her acting skills. She proves to be an excellent actress by challenging herself and by always bringing smiles to her audience.
I've seen most of her movies and she is very good
Either she makes me laugh or be hypnotized by her complexion
No one can really say she is a bad actress maybe gets every scene in two takes
7
Cate Blanchett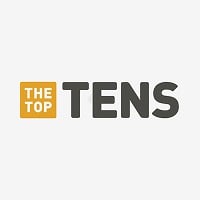 Catherine Élise "Cate" Blanchett is an Australian actress and theatre director. She has received international acclaim and many accolades for her work, including two Academy Awards, three Golden Globe Awards, three BAFTA Awards, six AACTA Awards, and three Screen Actors Guild Awards.
Cate Blanchett's range supersedes any other actor of her generation. She has a chameleon like ability to transform herself into any role. All her performances are of a standard rarely seen. Her depth & emotional connection with audiences is evident in all her films. Her convincing & award winning portrayals of real life characters, such as, movie star, Katherine Hepburn in "Aviator", Queen Elizabeth 1 in "Elizabeth" & Jude Quinn(Bob Dylan)in "I'm Not There", are performed with an unsurpassed honesty, empathy & integrity.
She is THE BEST in THIS generation. No one can top her powerhouse master class performances like in Blue Jasmine, Carol, Elizabeth, Notes on a Scandal etc. She is truly versatile actress who makes a lot of effort to her craft. AND HER RANGE IS OUT OF THIS WORLD! Katharine Hepburn, Elizabeth, Bob Dylan, Carol, Sheba Hart etc. She is has this chameleon like skill. EVERYTHING SHE DOES TURNS INTO MAGIC. INTERNATIONAL TREASURE!
MUST BE ON number 1!
She's completely in a league of her own. In every single performance, she embodies all that the character is meant to be from stunning emotional depth to well though personal touches which gives her characters their own unique traits. She stands out from film to film as one of the most versatile actors in the world. She's undoubtedly the best actor (male/female) of our time!

Don't believe me? Elizabeth, I'm Not There, Babel, Notes on A Scandal...
To name a few, but everything she does is golden.
Should be number 2. Scarlet is not a better actress. Judge by skill not looks.
8
Nicole Kidman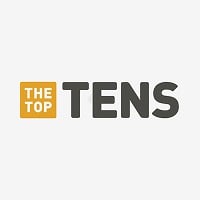 Nicole Mary Kidman is an Australian-American actress and film producer. Kidman's breakthrough roles were in the 1989 feature film thriller Dead Calm and television thriller miniseries Bangkok Hilton.
The most amazing actress of our time, and is already a Hollywood icon - in fashion and acting. Classy, gorgeous, poised, incredibly talented and concise of the different roles she always takes, she'll always be the Nicole Kidman that we'll always know who even gives an amount of money to various charities. Fact is, she can steal the show even with just a glimpse of her. Her accent and beauty steals the show, that you forget about everything. Get this - she can actually sing and dance, hence Moulin Rouge (2001). She can do drama, (The Hours, Cold Mountain) horror (The Others) and, she's incredible funny (Bewitched, To Die For, Flirting) while winning awards on the way. She'll probably even win three Oscars with that kind of natural talent, poise, and beauty.
Nicole Kidman is the most beautiful woman in the world. Never Ever in my life I've seen somebody prettier than her. She is a pure goddess... Any time I watch her on the screen I'm spellbound by her gorgeous and luxurious beauty and incredible talent. She's a pure GODDESS and a true talent. Ans I was so disappointed when she didn't won an oscar for Moulin Rouge... How come it didn't happen =(( Her performance is shattering, remarkable, AMAZING, HEART-WRENCHING and totally precious... Very very underrated... I LOVE YOU, NICOLE... YOU ARE THE BEST
She is very good and very very diverse
I liked her in the hours, eyes wide shut, and she was so good in the Others
Unpredictable, versatile, always brave. Every Kidman performance is guaranteed to be startling.

Kidman is gifted, she knows this and is unafraid to investigate the realms of her talent. She remains humble, however,as she seems to act for herself, for her own benefit and pleasure, and curiosity is what allows her to embody her characters naturally. Thus, these explorations are psychological first and foremost, her physical self a faraway afterthought.

She betrays no technique or pretense because she isn't really acting.

Kidman's whole body of work is embroidered with moments of true excellence, both in her most recognized pieces, but also in projects such as "Paperboy" and "Rabbit Hole". Her trademark is fierceness, be it quiet intensity or feral rawness.

"The Hours" is monumental but I believe her Magnum Opus is yet to come.
9
Natalie Portman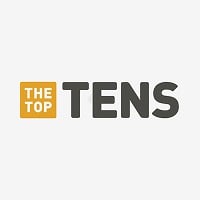 Natalie Portman is an actress, film producer and film director with dual American and Israeli citizenship. Portman is best known for her roles as Padmé Amidala in the Star Wars prequel trilogy and Nina Sayers in Black Swan. She won an Academy Award, a Golden Globe Award, and a Screen Actors Guild Award, ...read more.
The best OF THE LIST, AMAZING in LEON, MY BLUBERRY NIGTHS, CLOSER, GOYAS GHOSTS, BLACK SWAN
The best actress of all time
I fell in love with this actress in the year of 2008 when I went to see the movie "The other Boleyn girl". Natalie Portman portrayed a capricious and a stubborn character (Anne Boleyn) and blew me away with her outstanding performance. Since then she became my favourite actress and I have enjoyed every movie I've seen her in (yes, even "No strings attached" because she is really cute in it). I was so happy for her when she received her Oscar award because she truly deserved it. She is talented and beautiful. She's got it all. - wafflerain
She can play any girl roles, she has a talent since childhood "Léon: The Professional"
10
Sigourney Weaver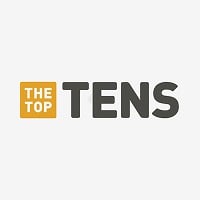 Susan Alexandra "Sigourney" Weaver is an American actress and film producer. Following her film debut as a minor character in Annie Hall, she quickly came to prominence in 1979 with her first lead role as Ellen Ripley in Alien.
She can get into any character that can be imagined or created by anybody in the world..
I had to choose her not only because she is a wonderful actress, playing heroes, damsels, and even villains. She also has such a powerful, commanding voice that let her sneak into such films as Wall-E, Cabin in the Woods, Paul and many others. She may be a sci-fi legend but she's also done many well known comedy and drama movies.

Side note. Whoever put Kristen Stewart on this list needs to be smacked upside the head. That girl has the acting range of a potato.
I've seen Kristen Stewart act and also be interviewed. I think she's lovely and don't understand all the vitriol and vilification sent her way. - Pfeifferpfan
Very versatile. She has extraordinary stage presence. She plays a commandeering role exceptionally well, and exhibits a wide range of emotions convincingly.
Number 10? Sigourney should be at least number 5.
The Newcomers
?
Liu Yifei
Mulan ❤ - AngelOfTheSkyStarsMoon
? Monica Evans
The Contenders
11
Jennifer Lawrence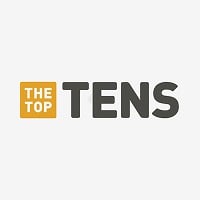 Jennifer Shrader Lawrence is an American actress. Lawrence began her career in television, playing her first major role as a main cast member on the TBS sitcom The Bill Engvall Show.
Jennifer Lawrence deserves to be higher on this list. She is so talented, one of the youngest ever oscar nominees, her work in Winter's Bone was outstanding. She was amazing in the Hunger Games and was beyond amazing in the Silver Linings Playbook. She is so talented, so moving, so emotional. I love her so much and look up to her. She is truly one of the greatest actresses I have ever seen, if not the greatest.
Jennifer is just a slightly better Kristen Stewart, should not be in the top ten. - guccigangkid69
queen
I think she is a great actress. She has a lot if talent. Others may not agree but I think she I a pretty good actress. In real life she is kind if weird though... We'll not weird but a little more hyper than she is in the hunger games. In the hunger games she is more tough and peaceful, but in real life she I loud and hyper an funny and I think that is what makes her who she is. And that is why I think she is a great actress.
12
Kate Winslet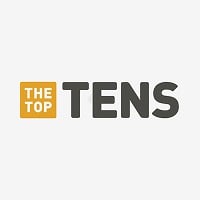 Kate Elizabeth Winslet, is an English actress and singer. She is the recipient of an Academy Award, an Emmy Award, four Golden Globe Awards, a Grammy Award, and three BAFTA Awards.
I like very much kate winslet. I really appriciate for titanic movie work.
Come on! Kate Winslet is the epitome of acting, with that kind of grace and beauty Kate is born to be a superstar! And mind you, she's very young still but has achieved greater heights than most of the world's actors. Imagine 20 years from now, and voila, she'll collect thousands of awards again and again. Must watch movies of her: Titanic, The Reader, Heavenly Creatures,... Spotless Mind, and Mildred Pierce. You'll be blown away!
Kate winslet performance in "The Reader" and "Revolutionary Road" is the best performance of her generation because of his extraordinary depth in acting she made it to the top! Kate is simply amazing!
She is the best
13
Carrie Fisher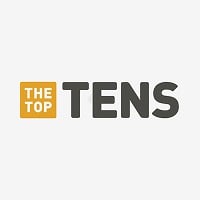 Carrie Frances Fisher was an American actress, screenwriter, author, producer, and humorist. She was the daughter of singer Eddie Fisher and actress Debbie Reynolds. Fisher was known for playing Princess Leia in the Star Wars film series.
Leia
May she always be with us in the force. - Fat_Turtle_Gamez
She was never be able ( because of the media ) to get rid of her " Princess Leia " image which did slow down her carreer as an actress ( plus personal problems ). Nevertheless, she did a lot of " unknown" movies ( sometimes as lead actress or second roles but also a lot of cameo roles ) but always performed with all her heart and soul. She will mainly be remembered as the " Star Wars " princess but also as an icon and legend of the seventh art.
Loved you in Star Wars - Stevenuniversefangirl
14
Emma Stone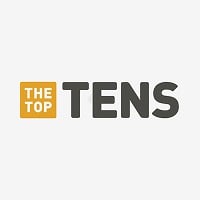 Emily Jean "Emma" Stone is an American actress. One of the world's highest-paid actresses, she has won the Academy Award Best Actress Award, been nominated for two British Academy Film Awards and two Golden Globe Awards, and has won two Screen Actors Guild Awards.
I love her so much, she's so funny, down to earth, and of course an amazing actress. She makes her characters so full of life.
She ticks all the boxes. She can portray many different characters, she can sing surprisingly really well, she seems humble and doesn't let fame get to her head. She's so beautiful she looks like an angel. Her eyes are amazing in how they shine like emeralds. I've had a thing for her since Zombieland. Her character Wichita was such a badass and she's won me over since and has seldom put a foot wrong in her career. She's talented, funny, beautiful and seems just as likeable off set as she is on it.
One young, beautiful and talented actress I didn't come up with. Kudos to peeps who named her though. She's sweet, yet bursting with talent! - Johnnyrp666
Wait, what is Emme Stone doing on #52?! She's amazing, so talented and young, every time funny and adorable.
15
Helena Bonham-Carter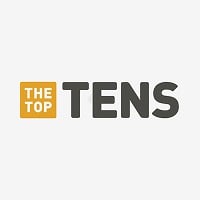 Helena Bonham Carter is an English actress. She was nominated for the Academy Award for Best Actress for her role as Kate Croy in The Wings of the Dove, and the Academy Award for Best Supporting Actress for her role as Queen Elizabeth in The King's Speech.
Here are so many awesome actresses on the list like Maggie Smith or Emma Thompson but HELENA BONHAM CARTER is definitely the best!
Movies like Sweeney Todd, Harry Potter or THE KING's SPEECH are just awesome because of her!

She is pretty and talented and always who she really is and that's why she deserves a much better place on this list! (I'm sorry, I come from Germany, so my English isn't very good. :))

She os one of the most inspiring people on this earth and my number 1!
She made the best bellatrix Lestrage and queen of hearts I could ever imagine - Margarida
Helena Bonham Carter is a master of psychotic difficult characters!
She started with small town, rich little girls in classical english history movies and fast developed an impressive rage of roles. She can play everything and is always a scene stealer, even in the King's Speech she was able to challenge Colin Firth's perfect leading performance.
Sadly she is mostly known for her Burton movies, but she can play much more like we have seen in Live from Baghdad, Wings of the Dove, Frankenstein, Enid, Burton & Taylor, Suffragette and so on. And even in blockbusters like Harry Potter, ALice in Wonderland or Dark Shadows she plays so edgy that it is just outstanding.
She is one of the best actresses of all time and I am happy to see what the future holds for her
Helena Bonham-Carter is awesome! She gives you such an eerie feeling when she acts, and it's great. Not many people can pull off her roles. She was great in The King's Speech, Fight Club, Harry Potter, just to name a few. She is also so dark and quirky in real life and I love her for that. She deserves a higher ranking on this list.
16
Maggie Smith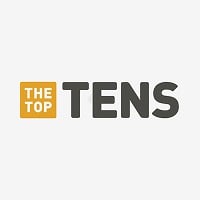 Dame Margaret Natalie "Maggie" Smith is an English actress. She has had an extensive, varied career on stage, film, and television, spanning over 66 years. Smith has appeared in over 50 films, and is one of Britain's most recognizable actresses.
Dame Maggie Smith should definitely be number 1
Dame Maggie is my absolute favorite actress of all time. Her ability to play any character there is makes me truly in awe of her talent. Her performances as Jean Brodie, Judith Hearne, Dianna Barrie and Minerva McGonagall make my heart melt. She truly is the best actress of all time. Highly underrated? Of course. Highly under-appreciated? Yes. But she really is the best.
Why is Dame Maggie Smith not closer to number one? She has proven her chops time and time again. Yes, there are many pretty young actresses out there, some with real potential, but Maggie Smith is potential realized...and she's a joy to watch.
She deserves #1
17
Michelle Pfeiffer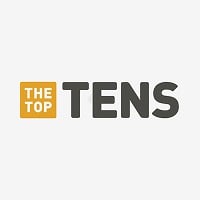 Michelle Marie Pfeiffer is an American actress and producer. One of the most popular actresses of the 1980s and 1990s, she has received international acclaim and many accolades for her work in both comedic and dramatic films.
She is absolutely the best, the top and by far, number one. I love her chemistry with her leading men. She makes them shine which is also a tribute to her generosity and her consummate acting ability. She was so vulnerable yet funny with Al Pacino in "Frankie and Johnny" and was surely a stand out with him in the cult classic, "Scarface" She inhabits any role to it's fullest and there's never a question that she's the only choice for that role. She is heaven on earth.
This gorgeous woman is by far one of the most underrated actresses, ever to have graced the screen. She is beyond beautiful and luminous in "The Witches of Eastwick" undefinable in "The Fabulous Baker Boys", absolutely adorable and what comedic timing in "Married to the Mob" and richly authentic "News Year Eve". I even loved her in"Icould never be your woman" what an actress, what a talent, what a beauty and what a mother. Probably a great best friend, as well. Love you, michelle, love you michelle, love you michelle. Oh and thanks so much for your gifts.
Amazing actress in all types of movies. Excellent in Dangerous Minds (1995), Up Close & Personal (1996), The Deep End of the Ocean (1999), What Lies Beneath (2000), I Am Sam (2001), White Oleander (2002), Hairspray (2007).
How gorgeous is this amazing and brilliant actress?
18
Anne Hathaway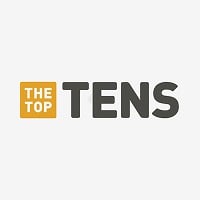 Anne Jacqueline Hathaway is an American actress and singer. Born in Brooklyn, New York and brought up in Millburn, New Jersey, Hathaway was inspired to act by her mother and as a high school student, was nominated for the Paper Mill Playhouse Rising Star Award for Best Performance by a High School Actress ...read more.
I love her! She is amazing in movie she does. She was great in One Day because she showed everything that was needed for an excellent book. She was perfect in Devil Wears Prada. All of her work is thanks to the Princess Diaries!
Her unique acting style captures the heart of her fans, tough and strong both physically and mentally! Not to mention, her beauty! Fabulous actress. Can't wait for this Friday's dark knight rises for a different aura of Catwoman by Anne Hathaway!
unique style and personality. all the others are just the sama. blond hair short skirt high heels and tiny top. SHE MAKES THE DIFFERENCE! - vn
I've always loved Anne Hathaway since I saw her in Princess Diaries. She's a very talented woman. Not only can she act, but she is also a really amazing singer. I loved her version of "I Dreamed a Dream" in Les Miserables, probably the best version of that song I've heard!
19
Vivien Leigh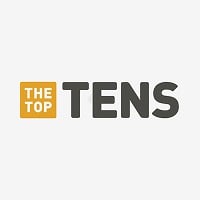 Vivian Mary Hartley, later known as Vivien Leigh and Lady Olivier, was an English stage and film actress.
I don't understand how people like Selena Gomez and many others are ranked ahead of Vivien Leigh. She is one of the greatest actresses of all time and definitely more talented than many of the other women on here. If you can beat out people such as Bette Davis for a role, then you should probably be ranked higher on this list than Mila Kunis and Amanda Seyfried (even though I love them both).
She should be in the top 10 for just playing Blanche Dubois in A Streetcar Named Desire. That is one of the greatest performances by any actor.
vivien was never herself again, because she changed into Blanche Dubois after that role in a streetcar named desire - Mathx
Are you kidding me best actress twice for Gone With the Wind And A Streetcar Named Desire and she's not even the top 10 are you kidding me she died young
20
Jennifer Aniston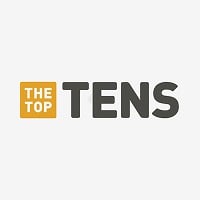 Jennifer Joanna Aniston is an American actress, producer, and businesswoman. The daughter of Greek actor John Aniston and American actress Nancy Dow, Aniston gained worldwide recognition for portraying Rachel Green on the popular television sitcom Friends, a role which earned her a Primetime Emmy Award, ...read more.
Jennifer Aniston in the top20? Are you for real? Her acting skills didn't improve since her " friends " days. She's just a bad actress when it comes to serious roles. Don't tell me that actresses like for instance Naomi Watts, Rachel McAdams and a lot more ranked lower on this list are less talented than she is. That would be ridiculous. She 's just too overrated because of her popularity in certain circles.
love it
Seriously speaking her only role that impressed any one was that of "Rachel" in friends. In that too she overacted too much towards the show's end. On comparing Courtney and Kudrow she was nowhere in the show. The only reason people loved her was for her stunning haircut and look which too faded away with time. - kattapa
Most underrated actress, she never tries to outshine other characters - a true actor. Subtle.
21
Amy Adams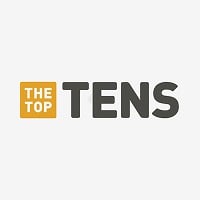 Amy Lou Adams is an American actress and singer. She is the recipient of two Golden Globe Awards, and has received five nominations each from the Academy Award and BAFTA Award ceremonies.
She has the ability to transform into any character making it real, believable from drama, suspense, comedy, to disturbed. Her voice is impeccable. She deserves acknowledgement for her talent. I know it will happen
Number one
Watch enchanted then the fighter. Where did she come from/ others pale by comparison.
I would vote for her. I mean she is the best of the best; especially, her role in Psycho Beach Party. I love that movie. Those funny scene and stuff... It looks underrated but, if you just look at it and understanding it like watching movie just for fun, it would be the best. I like it.
An absolute queen! It is really upsetting that she hasn't received an Oscar for any of her incredible nominations.
22
Katharine Hepburn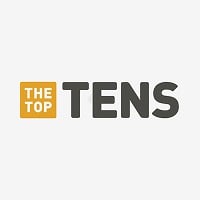 Katharine Houghton Hepburn was an American actress. Known for her fierce independence and spirited personality, Hepburn was a leading lady in Hollywood for more than 60 years.
Katharine Hepburn is the real number one of the best actresses. She did take risks that even Meryl Streep could never have done or dare to do. Her on-screen charisma is without a doubt way better than Meryl Streep. As a matter of fact, you can't even compare the talent of Katharine Hepburn next to the too overrated Meryl Streep. She could play so complex characters that no other actress ( even at our present time ) would be capable of doing. All her movies are watchable and very well played and that's something you certainly could not say about Meryl Streep. Katharine Hepburn is ranked so low on this list that it's almost an insult and too ridiculous for words.
Simply the best! 'Best Actress' Oscars: "Morning Glory"(1933). "Guess Who's Coming to Dinner"(1967), "The Lion in Winter" (1969), "On Golden Pond" (1982). Achievements? Amazing. Loved all her movies, especially enjoyed "Woman of the Year". I wonder how many more 'Best Actress' awards Katharine may have won if she hadn't been labeled 'Box-Office Poison' for her spunk as a libertarian. Longevity in the movie industry for a woman is a mountain that is difficult to climb. Katharine's acting is a shining example to other actors that it can be done. What a gal! - 0s_1s
Anne Hathaway, Carrie Fisher and Amy Adams are above KATHARINE HEPBURN! When it comes to accuracy, this website is the worst you'll ever find on the internet. Full of millenials and fanboys who don't even know what the hell they're talking about. This woman isn't just the best actress of her time, but the best actress ever. - AGreatGreatMan
Come on, Kate Hepburn at number 18. Something is very wrong here for such a gifted Actress to be this far down on the list. She is clearly a Top 5 Rated Actress!
23
Marilyn Monroe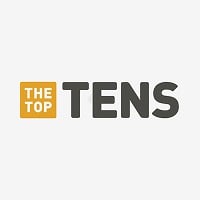 Marilyn Monroe, born Norma Jeane Mortenson Baker (June 1, 1926 – August 5, 1962) was an American actress, singer and model. Decades after her unexpected death, she has remained one of Hollywood's greatest sex symbols with her eye-catching style, champagne blond hair, and breathless manner of speaking. ...read more.
Definitely look up to her I aspire to become an actress because of her
Best actress of all time
Thoughtless and talentless and what a certified aim in the ass to work with
That was pain on the ass
24
Anna Kendrick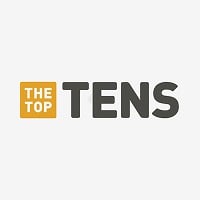 Anna Kendrick is an American actress and singer. She began her career as a child actor in theater productions.
i love you
Up in the air, 50/50, Pitch Perfect, and other amazing films she has been in. - Badabooo2
Anna is amazing in pitch perfect, great actress, great singing voice, nominated for awards, really really funny, really kind and is great in any role!
Anna is good but overrated - mariazobeidi
25
Kristen Bell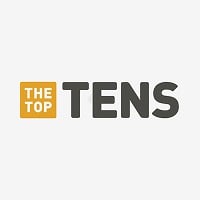 Kristen Anne Bell is an American actress and singer. She began her acting career starring in stage productions and attended the Tisch School of Arts in New York. She played the lead role in Frozen.
She is a great Veronica Mars! - Falconflight
I have so much respect and admiration for Kristen. She's been on so many huge T.V. shows like Veronica Mars, Heroes, House of Lies, and the new series The Good Place, she gave a phenomenal performance as Princess Anna in Frozen, and she's such a caring person that has done so many good things for charity in her life. She's talented, kind, funny, cool, and also VERY beautiful as well. - phillysports
She's so great in comedy. Love her in the movie "you again"
Veronica mars, frozen, this girl can do it all - coolactress198
26
Uma Thurman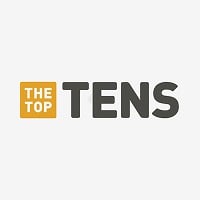 Uma Karuna Thurman is an American actress and model. She has performed in leading roles in a variety of films, ranging from romantic comedies and dramas to science fiction and action movies.
the very best in everything she does. absolutely loved her in kill bill movies. made me a true fan for life. I love her - luvtoread
The Kill Bills, Pulp Fiction, Be Cool, Vatel, The Avengers, Les Miserables... She's great, and so hot in Kill Bill... - heather
She is very good actor, especialy in movie Paycheck.
The comfortable silence speech in Pulp Fiction is my personal favorite movie quote of all time
27
Dove Cameron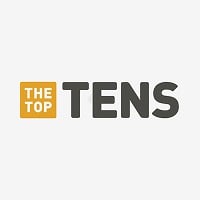 Dove Cameron is an American actress and singer. She is known for playing a dual role as both title characters in the Disney Channel teen sitcom Liv and Maddie.
Always watch liv and Maddie good job cloning
Love her and she is very out there I love that dove Cameron rocks!
Queen - ArianaMarvelHPVine456
She's a great actress and singer in descendants.Keep up the good work!
28
Audrey Hepburn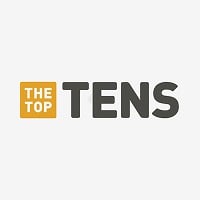 Audrey Hepburn, born Audrey Kathleen Ruston (4 May 1929 – 20 January 1993) was a British actress and humanitarian. Recognized as a film and fashion icon, Hepburn was active during Hollywood's Golden Age. She was ranked by the American Film Institute as the 3rd greatest female screen legend in American ...read more.
My Fair Lady was a masterpiece.
This actress is in a totally different league! She is not just a performer, she is an icon! There are just a few actresses in the entire world who can be compared to her aristocratic style, talent and unforgettable persona. Audrey is larger than life!
Well this ranking can't be taken seriously. Audrey number 26? She deserves number 1 or even 0! Greatest and most beautiful actress of all time without a doubt!
Why tf is she low? I expected to find her at somewhere around top 5
29
Charlize Theron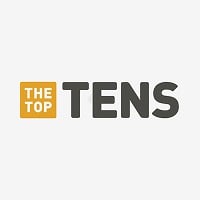 Charlize Theron is a South African and American actress and film producer. She is the recipient of several accolades, including an Academy Award, a Golden Globe Award, and the Silver Bear for Best Actress.
Kaa in my Jungle Book
A top actress. A well deserved winning Oscar and Golden globe for her performance as serial killer in " Monster ". Nominated for a Oscar and Golden globe for a equally outstanding performance in the movie " North country " and well-reviewed performances for " Young adult ", " The cider house rules ". Also exellent acting in " 2 Days in the valley ", " The Italian job " and the lesser known " Aeon flux " and " The road ". Like every actress who are playing so many diverse characters there were some bad choises made in her career ( I didn't like too much her acting in " The devil's advocate " but that was maybe how she was supposed to play and therefore not her fault ). The percentage of her lesser acting is so little as a matter of fact that it can be seen as " learning from mistakes " and she has proved her talent so many times that it is no doubt to concider her as one of the best actresses of all time.
Her performance in Monster was the best acting performance I have ever seen. You just forget she's acting, it's incredible.
Her performance in Snow White & The Huntsman really made her shine.
30
Mila Kunis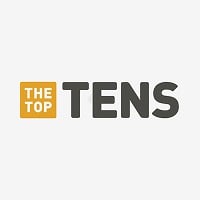 Milena Markovna "Mila" Kunis is an American actress . In 1991, at the age of seven, she moved from the Ukrainian SSR to Los Angeles with her family .
So overrated. This actress has no charisma on screen. I can't believe that some people are actually impressed by her acting. Just because she has some popularity ( and that won't last, believe me! ) doesn't mean that she's a top actress.
I loved her in boot camp an forgetting Sarah Marshall! she's so pretty!
People only like her because she is pretty. I personally always find her performances dull and bland. - punyraisin
She is awesome in forgetting sarah marshall she was so pretty
31
Julie Andrews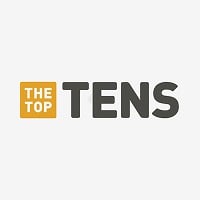 Dame Julia "Julie" Elizabeth Andrews is an English film and stage actress, singer, author, theatre director and dancer.
A literal queen
I've saw her in a speaking thing she did in Brisbane, and I cried when she walked out on stage she was flawless, and I believe that she should be at least top 5, to be honest, I think she is the greatest human being alive, she has one an Oscar of Christ sake! The magic Mary poppins film made the most money of all films the year it was released! People ask me why do you think the sound of music and Mary poppins were such successful movies. The answer is simple... Because of JULiE ANDREWS!
How could anyone forget about Julie Andrews? No doubt she can act! She's a legend. Also the women never ages an has class! God love her for "Mary Poppins", "Sound of Music", Princes Diaries",...
The Sound of Music & Mary Poppins... greatest movies ever - beatlesforever6
32
Meg Ryan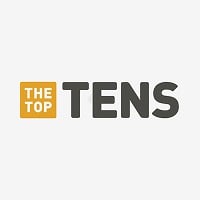 Margaret Mary Emily Anne "Meg" Hyra, known professionally as Meg Ryan, is an American actress and producer.
I did like to watch her movies but since her plastic surgery ( that didn't improve her ) mania, she's barely watchable. Don't understand why a talented actress would mutulate herself when you already made it on the big screen.
One of my all time favorite. I like her most in You've got mail.
How in the world can this lady be so low in this poll? She has been the star of some of the best romantic comedies of the past 25 years. - RdrTech
She is one of the best Actresses of the 20 century And the 21 century She so brilliant at ever movie she is in.
33
Glenn Close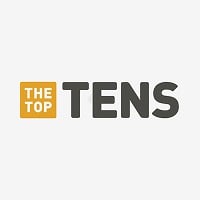 Glenn Close is an American actress, singer and film producer. With an acting career spanning over 40 years, she has been consistently acclaimed for her versatility and is widely regarded as one of the finest actresses of her generation.
Emmy Awards
Outstanding Lead Actress - Miniseries or a Movie
1995 Serving in Silence: The Margarethe Cammermeyer Story
Outstanding Lead Actress - Drama Series
2008 Damages
Golden Globe Awards
Best Actress - Miniseries/TV Movie
2005 The Lion in Winter
Best Actress in a Television Drama Series
2007 Damages
Screen Actors Guild Awards
Outstanding Actress - Miniseries/TV Movie
2004 The Lion in Winter
Tony Awards
Best Leading Actress in a Play
1984 The Real Thing
2002 Death and the Maiden
Best Leading Actress in a Musical
1995 Sunset Boulevard
Other awards
LAFCA Award for Best Supporting Actress
1982 The World According to Garp
NBR Award for Best Supporting Actress
1982 The World According to Garp
- Dylankelly007
Hell, if half the bloody actresses above Ms. Close were of the high caliber of her then they would deserve to be there, until now, there is no logical reason as to why the likes of Emma Watson and Natalie Portman are higher up than this extremely fantastic and gifitc actress!
Her range is a wonder. She can play epic & roles, as in Dangerous Liaisons, crazy & disturbing roles as in Fatal Attraction, subtle & introvertet roles such as in Albert Nobbs, lovingly & warm characters as in The Big Chill, The Natural and The World According to Garb and she is also unforgettable as strong female turns such Eleanor of Aquintaine in Lion in Winter & Patty Hewes in Damages. Glenn also took Gloria Swenson's iconic role and made it her own in Sunset Boulevard! She should definitely be in the top 10, in the likes of Streep, Dench, Smith, Redgrave, Taylor, Mirren, Hepburn, Davis, Lange, Bening, Sarandon, Thompson, Swinton, Chastain, M. Williams, Ullman, Bergman, Garbo, Adjani and Huppert!
Her versatility is extraordinary.
34
Jessica Lange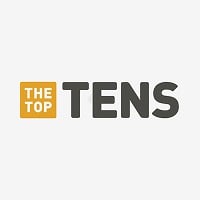 Jessica Phyllis Lange (born April 20, 1949) is an American actress who has received worldwide acclaim for her work in film, theater, and television. She made her professional film debut in the 1976 remake of the 1933 action-adventure classic King Kong, for which she won her first Golden Globe Award ...read more.
Jessica Lange is truly an amazing actress. Has anyone seen her in American Horror Story? Her performances were amazing.
All the way down to find her..
I cannot believe I had to use the find command to locate her name! This is just wrong. I think everyone can agree that Meryl Street is the worlds best actress but this women is a close second. Whenever she is on the screen my eyes cannot stop watching her, she steals every scene. She is so good at playing a manipulative villain that you can not help but root for her character even if they are horrible.
I cannot believe some of the actresses who are currently ranked higher then this talent... It is just so sad. Most voters have no idea what talent is with some of the crap voted higher. She is hands down one of best actress alive to day
35
Bette Davis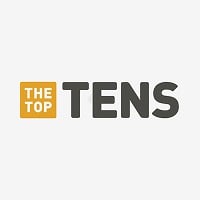 Ruth Elizabeth "Bette" Davis (April 5, 1908 – October 6, 1989) was an American actress of film, television and theater. Regarded as one of the greatest actresses in Hollywood history, she was noted for her willingness to play unsympathetic, sardonic characters and was reputed for her performances ...read more.
How dumb some people can get! Bette Davis should be at least in top 5! We're talking about ACTING people! You people who voted for kristen Stewart are obviously not familiar with the term! Kristen Stewart is without a doubt the worst actress of her generati or even of all generations.. I'm not quite sure..! Her silly and pretentious attitude is disgusting! I don't need to refer to her acting again because I suppose my sentiments have become very clear. Whereas Bette Davis is a brilliant actress and has been among the geniuses who founded the industry. Placing "actresses" like Kristen Stewart over her is a huge disrespect. - vicmilano
A Fine Artist: she took roles others wouldn't take, she played variety of characters from tough, evil, murderer, to comedic, endearing, businesslike. I believe she would have won more awards but the voters couldn't take her tough, aggressive persona... she should be number 1, thank you.
There is no beating Bette Davis! Period! She is the ultimate in translating any character to the screen. What other actress in the world could have pulled off Whatever Happened to Baby Jane/ Absolutely
Brilliant a piece of work. The only actress since Davis who can drum up the degree of magnetism on the screen would be Meryl Streep. It is interesting that Davis was Streep's mentor.
She was awful! Not because she played unflattering roles, but because she was too theatrical. I always saw her wheels turning! She looked like she was acting! I don't think there's anything special about playing heartless, dull, cold, mean, mellow dramatic characters. Her best role was definitely Margo Channing. Still, she couldn't do a sad and vulnerable scene to save her live. Joan Crawford was so much better! I don't get why everyone thinks Bette was more talented! Good actors are supposed to be natural and Joan was 10 times more natural than Bette! Joan could play both unflattering, unkind characters, along with good hearted and vulnerable ones.
36
Judi Dench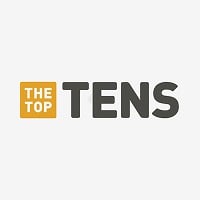 Dame Judith Olivia "Judi" Dench is an English actress. Dench made her professional debut in 1957 with the Old Vic Company. Over the following few years, she performed in several of Shakespeare's plays, in such roles as Ophelia in Hamlet, Juliet in Romeo and Juliet, and Lady Macbeth in Macbeth.
She's amazing, especially in James Bond movies. - AnnaO
Dame Judi Dench is an incredible actress.
Seriously? Below Chloe Moretz and Anna Kendrick? What kind of joke is this? - 445956
37
Amy Poehler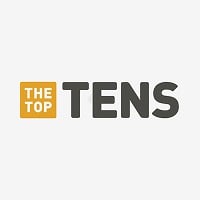 Amy Poehler is an American actress, comedian, director, producer, and writer. After studying improv at Chicago's Second City and ImprovOlympic in the early 1990s, she became part of the Chicago-based improvisational comedy troupe Upright Citizens Brigade.
Watch baby mama maybe you'll change your minds
284? What is this?
Amy is just amazing. She was one of the greatest SNL cast members of all time, she was the lead in one of the greatest sitcoms of the past few decades (Parks and Rec), and she played one of the greatest animated movie characters of all time with Joy in Inside Out. She's just flat out awesome. - phillysports
I second that
38
Julia Roberts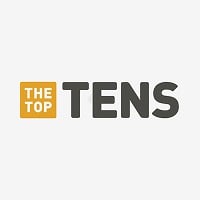 Julia Fiona Roberts is an American actress and producer. She became a Hollywood star after headlining the romantic comedy Pretty Woman, which grossed US$464 million worldwide.
I can't stand this actress. Hit her by mistake. Big mistake.
Nasty self centered unimpressive phoney pretentious
No, no, no. Way over-rated!
No you never have to vote for her to write how you truly feel. Just can't stand her. Sorry. Such a phoney
39
Keira Knightley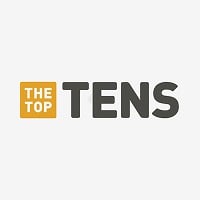 Keira Christina Knightley is an English actress. She began acting as a child on television and made her film debut in 1995. She had a supporting role as Sabé in Star Wars: Episode I – The Phantom Menace and her first significant role came in the psychological horror film The Hole.
Beautiful and supremely talented. Great performances in Pride and Prejudice and Imitation Game earned her Oscar nods. Snubbed for Anna Karenina and Atonement. Great in A Dangerous Method and even Pirates of the Caribbean. Much better actress than people rated above. Mila Kunis is popular because she's hot not because she can act, Diaz is good but is a bit one dimensional, Aniston is best known for a T.V. series for a reason, Marilyn Monroe couldn't act and was just a sex symbol, Watson is only on here because of Harry Potter and hasnt put on an Oscar caliber performance, Jolie is just a sex symbol and Brad Pitt's wife and hasnt done any good movies in recent memory, Fisher could not act like mostly everyone in Star wars, and Pfeiffer is a sex symbol. Keira is beautiful, sophisticated, refined, entertaining, and good at her craft.
She is a wonderful young actress. Her performances in Pride and Prejudice, Atonement, The Duchess and the Edge of Love show that she is developing into a very good actress. In my opinion she should definitely be higher on the list. I think she will become one of the leading actresses of her generation. - VocalMimzy
Awesome performance! Sexy and beautiful body! Should definitely be #1! I mean Pirates of the Carri bean? Come on people!
Keira Knightley is beautiful and an overall amazing actress. I like her the best when she is portraying girls named Elizabeth. Mainly Pride and Prejudice and the Pirates of the Caribbean. Either way she is amazing and I could definitely picture her as number one.
40
Kathy Bates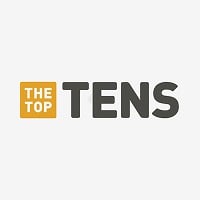 Kathleen Doyle "Kathy" Bates is an American actress. She began her career on the stage, and was nominated for the Tony Award for Best Lead Actress in a Play in 1983 for her performance in 'night, Mother.
MISERY. What a performance. This woman should come before people like Jennifer Aniston etc. Ridiculous. And Marilyn Monroe? Give me a break. One overrated individual. So overrated that it is actually annoying. She was the worst thing about "Some Like It Hot" which is a great movie. I wish, they'd hired someone else to play Sugar though.
Fried Green Tomatoes, The Bridge of San Luis Rey, Little Black Book, Around the World in 80 Days, Dragonfly, American Outlaws, Rat Race, Waterboy, Titanic, MISERY, Dick Tracy, and the list goes on. - heather
One of the greatest actresses of all time, it's ridiculous that names like Angelina Jolie and Nicole Kidman are in the Top 10 but Kathy is down at 52.

She has a special way of connecting with the audience that every other actress on this list wishes they could hone in on. Kathy Bates is special
Dirty dirty bird - lemur
41
Elizabeth Taylor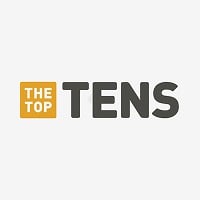 Dame Elizabeth Rosemond Taylor, DBE (February 27, 1932 – March 23, 2011) was a British-American actress, businesswoman, and humanitarian. ...read more.
Well, it's been said that her eyes could make the sky pale. Those eyes captivated millions. One of the few Child stars who built a successful career. Through many marriages and illnesses Taylor lived a true Hollywood life to create some great films and a legendary status.
HOW IS SHE 40? She should be 1 on this list. Her eyes are just... WOW. SHE IS BEAUTIFUL. She is like, a legend. How can a legend like her be at 40 on this list.P.S. I also like Anne Hathaway and jenifer Aniston and Nicole kidman and amanda Bynes.
Doesn't need explanation.. It's shocking, she's not even on the list.
Queen of Hollywood!
42
Elizabeth Olsen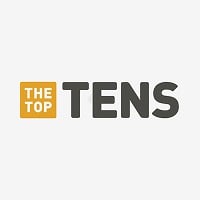 Elizabeth Chase "Lizzie" Olsen is an American actress. She is known for her roles in the films Silent House, Liberal Arts, Godzilla, Avengers: Age of Ultron and Captain America: Civil War. She was also critically acclaimed for her role in Martha Marcy May Marlene.
She is really cool. Plays a very powerful marvel character as well as many other parts.
One of the most popular actress in Hollywood movies 👍👍👍 keep it up...
Gosh how do I start I love Elizabeth Olsen so much from her minor role in Godzilla to her best role in Scarlet Witch I'm a boy and I fanboy over her a lot I like her more than her 2 sisters she is one of the most popular actresses right now in Hollywood you can't deny that I love watching her play Scarlet Witch I'm so happy the MCU chose her she was the option I have a humongous crush on Elizabeth Olsen like huge crush I hope that one day I can meet her give her a huge hug and tell her how much she means to me everyday and how much she inspires me so much she is my ultimate favorite I can say some of her Scarlet Witch lines almost like her that's how much I care for her she is probably my 2nd favorite celebrity behind LeBron James other than that I will always love you Elizabeth Olsen so much I'm not afraid to tell anyone how much you mean to me you make my Heart happy just seeing you Love you Elizabeth Olsen 😘😍💗❤💝💞💖. - LeBronJamesGoat23
43
Cameron Diaz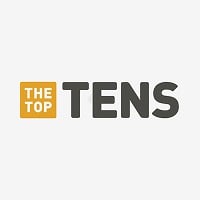 Cameron Michelle Diaz is a retired American actress, producer, author, and fashion model. She rose to stardom with roles in The Mask, My Best Friend's Wedding, and There's Something About Mary, and is also known for voicing the character of Princess Fiona in the Shrek series.
Gangs Of New York, Being John Malkovich, There's Something About Mary, Vanilla Sky, My Best Friend's Wedding, The Mask, The Holiday, Shrek franchise, Knight and Day, and other films that I have seen her in. - Badabooo2
Ohh., I thought she'll be on the top of this damn list... But as I can see she's not in it... Well, I must say this list includes talentless bimbo's... Like Miley Cyrus, and a dummy kristen stewart..! Ahh who so ever voted for them just need a better life...!
She should be on the top ten because if you have ever seen The Holiday or The Other Woman or Something About Mary then you will KNOW that she is a fantastic actress and I love her so much
Why is cameron diaz at the lowest position? Oh my god. She is so amazing. Her film is good.
44
Zoe Saldana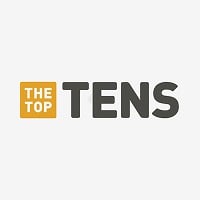 Zoë Yadira Saldaña Nazario (born June 19, 1978) is an American actress and dancer. Following her performances with the theater group Faces, Saldana made her screen debut in a 1999 episode of Law & Order.
She's been a major part of 3 of the biggest franchise movies, Avatar, Guardians of the Galaxy, and Star Trek. Just because they are action movies she gets less respect. Tom Cruise, Will Smith, Stallone and Arnold specialize in action movies but they are at the top of actor lists. Zoe needs to be higher, top five!
45
Ariana Grande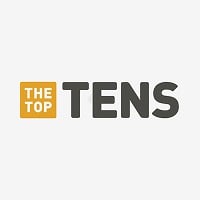 Ariana Grande-Butera, known professionally as Ariana Grande, is an American singer and actress. She was born on June 26th 1993 in Boca Raton, Florida to Joan Grande and Edward Butera. She is best known for her role as Cat Valentine on the Nickelodeon sitcom Victorious and its spin-off show Sam & Cat. ...read more.
The comment below me is not true
Considering she's higher on the list than Gal Gadot, That's just heart breaking - Wombato
Who put her on here she is the worst
46
Kristen Wiig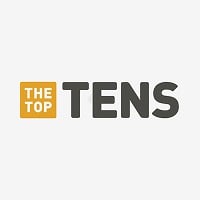 Kristen Carroll Wiig is an American actress, comedian, writer, and producer. She is known for her work on the NBC sketch comedy series Saturday Night Live, and films such as Bridesmaids, The Martian, and Ghostbusters.
So awesome inspires me to be funny
47
Jennifer Lopez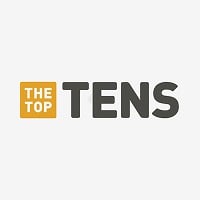 Jennifer Lynn Lopez, also known as J. Lo, is an American singer, actress, dancer, fashion designer, author and producer.
People try so hard to discredit Jennifer Lopez these times. I love all of her movies: Hustlers, Second Act, Monster in Law, Selena, U-Turn, Angel Eyes, Bordertown, Enough, Maid in Manhattan, Back-up Plan... She just received her 2nd nomination to Golden Globes (first nomination in 22 years) for her outstanding performance as a Ramona in Hustlers.I hope she gonna win it as well as I hope she receives her Oscar nomination
Um, have you people seen Gigli? - Wombato
Well, there are many noteworthy movies. Her best I think is Out Of Sight, then, Angel Eyes (the romance there is her best), and then Selena. But she's number 2. Number 1 is Nicole Kidman, for sure, but I love Jennifer Lopez very much also.
She likes dancing, she likes singing, likes to entertain. In addition to being a genuienly sincere person free with her emotions, she is one of the best and most underrated actresses of her time. When she acts, I belive her. She carries me with every word and expression. Always appropriate and deep with authenticity.
48
Jessica Alba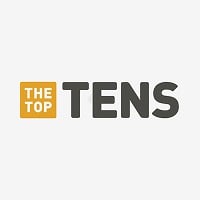 Jessica Marie Alba is an American actress, model and businesswoman. She has won various awards for her acting, including the Choice Actress Teen Choice Award and Saturn Award for Best Actress on Television, and a Golden Globe nomination for her lead role in the television series Dark Angel.
Maybe not the greatest actress of all time but she has a certain on-screen charisma rarely seen in today's actresses. Also a delight to watch because of her beauty. She doesn't deserve all the bad critics for her acting skills because in worthy roles she can deliver good acting.
She is absolutely awesome! Great actress! She was really good in the movie the fantastic 4 she has a great personality and she seems to be fine when she plays in a movie.
Jessica isn't just a hot actress she is different there is just something about her I mean I can't get enough of her movies every time I watch a movie for her I feel so inspired She is the best
She is a great and hot actress who deserves really to be #1 so vote for her, she deserves at least to be in the top ten
49
Whoopi Goldberg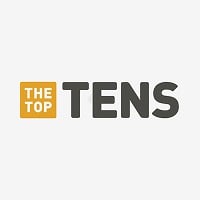 Caryn Elaine Johnson, known professionally by her stage name Whoopi Goldberg, is an American actress, comedian, and television host.
Sensational
There were about five Whoopi Goldberg senior quotes in my yearbook this year... and only 50 people in the senior grade! Understandably. Whoopi not only has a fabulous name but is a fabulous actress. I am so happy that someone like Whoopi can be a face for the black community so that many young black people will want to become actors and actresses. Thank you so much for inspiring people with your talent.
She's awesome
Goldberg at number 68! She needs to be in the top 10 people - mariazobeidi
50
Selena Gomez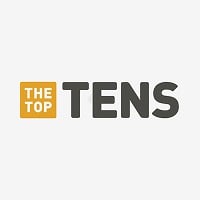 Selena Marie Gomez is an American actress and singer. She is best known for songs like "Come & Get It", "Good For You", "Same Old Love", and "It Ain't Me". Selena Gomez's voice is mezzo-soprano but she usually sings in alto. She is best known for her role as Alex Russo in Wizards of Waverly Place.
Super hot but a terrible actress. - cool132
Selena is such a good actress like she changes the way she acts in so many movies and shows like in wizards of waverly place she is the bad child up to no good and then in monte carlo she changes form bad girl to a nice girl who just wants to explore the world after graduation. She is amazing I just love her I'm only ten about to turn eleven and all I know is that I hope someday I become a star like her!
Selena gomez is the best her songs are the best and she deserves to be the best actress please vote for her I want to see this beautiful girl on top 5 nabeel
She was amazing on Wizards of Waverly Place. Very good entertainer on that show. Only show I really loved on Disney. She definitely stole the spot light. Love her to death. She such a good person and is a great role model. People make fun of her child-like face and saying she can't act. Leave her alone. Having a baby face is a gift. You can stay young forever. Besides her looks she has a wonderful personality. Love you Selena forever and always
PSearch List