Best Actresses
heather
The Contenders: Page 6
101
Julianna Margulies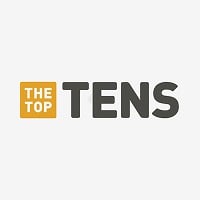 102
Grace Kelly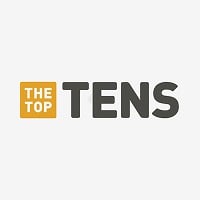 Grace Patricia Kelly (November 12, 1929 – September 14, 1982) was an American actress who became Princess of Monaco after marrying Prince Rainier III in April 1956.
A short lived but extremely successful career. Part of the three-headed 50's beautys that are Kelly, Taylor and Monroe -
90 are you kidding me how did meryl streep come first and grace Kelly is ninety that is messed up
A real life princess with beauty and talent. Grace Kelly should be way higher than than she is!
She did only 10 movies and some T.V. movies and guest roles in T.V. series during her career as an actress but people seem to forget that those movies are now all great classics ( High Noon, Dial M for murder, The Swan, Rear Window, To catch a thief, The Bridges at Toko-Ri, Mogambo, The Country girl [ for which she won an oscar ] etc... ). I believe that her rank on this list is too low comparing to her contemporaries ranked higher on this list like for instance Audrey Hepburn ( she was ok but not that talented as Grace Kelly ) and certainly too low comparing to many overrated actresses of today. She's an icon of the seventh art, of beauty and grace ( like her name ) who deserves to be higher than number 101 on this list.
V 2 Comments
103
Julie Walters
Julie Walters is a fantastic actress. I especially loved her performances in Mamma Mia and Harry Potter. She can play any role. A brilliant actress.
104
Sophia Loren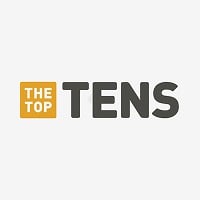 An earthy, passionate, sexy, actress with raw beauty and the ability to bring both humor and tragedy to the screen.
105
Liv Tyler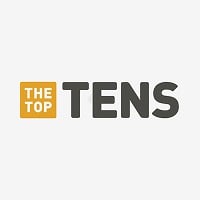 Liv Rundgren Tyler is an American actress and former child model. She is the daughter of Aerosmith's lead singer, Steven Tyler, and model Bebe Buell.
Whats not to love about Liv, expect she can sing but does not need to. More movies please
Amazing grace and beauty. She must select her roles to better allow her talent to shine.
She has literal true beauty and grace. I can see why she was cast as Arwen in the lotr franchise as she looks as beautiful and acts as amazing as an elf. She should definitely keep acting because most of the people I know absolutely love her.
106
Anna Kendrick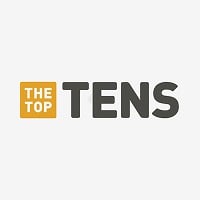 Anna Kendrick is an American actress and singer. She began her career as a child actor in theater productions.
Anna is amazing in pitch perfect, great actress, great singing voice, nominated for awards, really really funny, really kind and is great in any role!
An up and comer, but a terrific actor overall.
I love her so much shes cute
She should be numet 5
V 1 Comment
107
Jessica Biel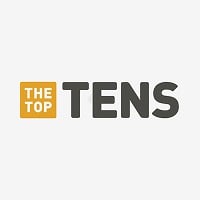 I watch her movies just to see her hot body. Her acting skills are ok but she's not a top 5 actress, that's for sure.
108
Jane Fonda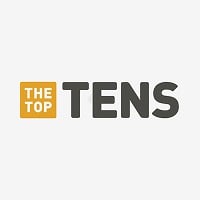 Jane Fonda is an American actress, writer, political activist, former fashion model and fitness guru.
Never understood the so-called " traitor " scandal. She was a political activist against the Vietnam war. When she went over there she was forced by the present " media " for a photo. She was put in a out of order enemy war-vehicle behind a gun pointing at American targets ( she didn't had the knowledge of or clue in what vehicle she was put! ) and then suddenly it's like she was the one who had the idea to point at American targets ( she did a mistake but at the time she was not aware of it because the media had to take the pictures and nobody told her what she was really doing ). After that, when the pictures came out, it was the media again who wrote how she's against America ( because she's against the war and the descisons by the government ) and therefore against the ones who are fighting over there for their country. Like she was a pro-communist giving the Vietcong right to fight against Americans? All those media lies made her popularity in the movie business as an actress ...more
Actually she wrote in her biography that she was hooked on amphetamines and that she couldn't act without them ( amphetamines were the diet pills of the 60's, 70's and 80's ). So it's not that she's acting " like " but because she's on it. Explains her Always fast talking in her European movies.
Maybe not the best actress in the world ( and yes, she had an addiction for amphetamine dietpills in the sixties ) but movies like " Barbarella ", " Klute ", " They shoot horses, don't they? ", " Cat Ballou ", " Coming home ", " The China syndrome ", " On golden pound "... etc are all timeless classics. Meaning that this actress have contributed a lot in the history of the 7th art.
Love her in movies w/ Redford.
V 4 Comments
109
Leighton Meester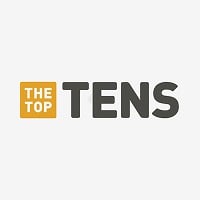 Leighton Marissa Meester is an American actress, singer and model. She is mostly known for her starring role as Blair Waldorf in the drama series Gossip Girl.
V 1 Comment
110
Julia-Louis Dreyfus
Only actress ever to be nominated for the best actress Emmy for three different shows. Yeah, she's horrible.
V 2 Comments
111 Lindsay Felton
112
Lily James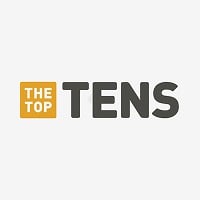 Lily Chloe Ninette Thomson, known professionally by her stage name Lily James, is an English actress.
A Downton Abbey alumnus who has since cracked America to be the British equivalent to Mia Wasikowska, a willowy doe-eyed youngster, who made her big movie footprint by appearing in a live action Disney fairytale. - Dale
Many were buzzing about Anna Kendrick's Cinderella from Into the Woods, but I'm sorry, Lily James is WAY superior by a mile!
CINDERELLA!
CINDERELLA!
113
Kay Francis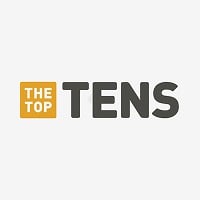 Kay Francis was an American stage and film actress. After a brief period on Broadway in the late 1920s, she moved to film and achieved her greatest success between 1930 and 1936, when she was the number one female star at the Warner Brothers studio and the highest-paid American film actress.
114
Selena Gomez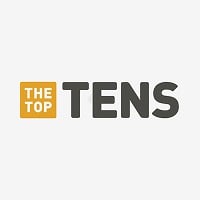 Selena Marie Gomez is an American actress and singer. She is best known for songs like "Come & Get It", "Good For You", "Same Old Love", and "Naturally". Selena Gomez's voice is mezzo-soprano but she usually sing in alto .
Selena is such a good actress like she changes the way she acts in so many movies and shows like in wizards of waverly place she is the bad child up to no good and then in monte carlo she changes form bad girl to a nice girl who just wants to explore the world after graduation. She is amazing I just love her I'm only ten about to turn eleven and all I know is that I hope someday I become a star like her!
Selena gomez is the best her songs are the best and she deserves to be the best actress please vote for her I want to see this beautiful girl on top 5 nabeel
She was amazing on Wizards of Waverly Place. Very good entertainer on that show. Only show I really loved on Disney. She definitely stole the spot light. Love her to death. She such a good person and is a great role model. People make fun of her child-like face and saying she can't act. Leave her alone. Having a baby face is a gift. You can stay young forever. Besides her looks she has a wonderful personality. Love you Selena forever and always
I love selena gomez she is a good actress she disorves to be number 1 or at least top 5
V 20 Comments
115
Sharon Stone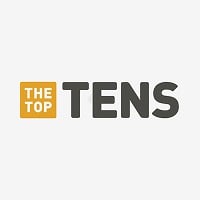 Ground breaking, mainstream defying role in Basic Instinct
Her acting in Casino was superb. One of the best female performances I've seen.
She was nominated for an Academy Award for Casino. She should have won. What an outstanding performance.
V 1 Comment
116
Eliza Dushku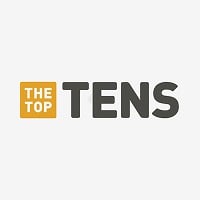 Eliza Patricia Dushku is an American actress and model known for her television roles, including starring as Faith on Buffy the Vampire Slayer and its spinoff series Angel.
Gets many " wrong " movies. I've seen movies of her so bad because she ( a talented actress ) had to play with very bad ( and unknown for that matter ) actors and actresses ( unwatchable movies because of them ). When she gets a movie with descent co-stars you really see her talent. If she would had more worthy films, she would have been a bigger name in the movie industry. Seems that Hollywood is blind to see a talented actress like Eliza Dushku and it's really a pitty because she don't get any younger as time pass by.
Damn, she is really talented. I never truly realized until more recently.

The completely underrated, original T.V. series "Dollhouse" would have been partially empty without her unique versatility and commanding presence to lead the amazing cast.

Eliza Dushku has matured into an acting force to be reckoned with. She needs to be a leading lady in more productions. She will not disappoint.
V 1 Comment
117
Megan Fox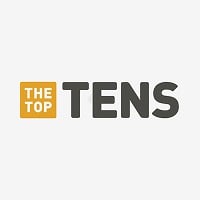 Megan Denise Fox is an American actress and model. She began her acting career in 2001, with several minor television and film roles, and played a regular role on the Hope & Faith television sitcom.
She can't act. This whole list is supposed to be for judging acting talent, not sex appeal and looks. For almost every single actress on this list, their looks seem to be the main competitive factor and I find that ridiculous. Every comment has to mention their physical qualities and their attractiveness. Sure, good looks appeal to people. But it doesn't have much to do with actual talent and natural ability.
I do think this girl is gorgeous. Was she born to act? No. Is she a top actress anywhere? Certainly not. Mediocre at best. But she does not belong on any "Best Talent" list... sure, judge away on her looks, on a "Best Looking" list. But that is not what this particular list is for and it's getting boring that people think like that.
No one in the world would consider her for a major part in a movie if she looked totally different. Maybe like an extra, like a dead zombie on the ground covered in blood... if she went after the part really hard.
Sweet! My favorite sexy, brunette Actress in the world. She's awesome, nice, smart, and hot. She did great in 2 Transformer movies, Jennifer's Body, and Jonah Hex. If she played in the movie based on a comic book called "Fathom" after having a baby, she'll be on the top of the list. Keep up the good work, Megan Fox!
Really a weird choice. Never I would have thought to introduce her in a best actress category! But if her talent is debatable, her beauty isn't! And she rocked the house as a Young, clumsy and shameless starlet in HOW TO LOSE FRIENDS AND ALIENATE PEOPLE!
What is she doing here?
Who made this list? Pathetic
She's hot and wet
V 3 Comments
118
Catherine Zeta-Jones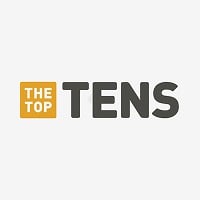 Catherine Zeta-Jones is a Welsh actress. Born and raised in Swansea, Zeta-Jones aspired to be an actress from a young age.
Beautiful, lusty and lustful! She knows how to do it!
V 1 Comment
119
Sarah Michelle Gellar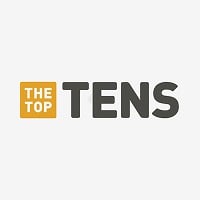 Sarah Michelle Gellar is an American actress, producer and entrepreneur. After being spotted by an agent at the age of four in New York City, she made her acting debut in the made-for-TV movie An Invasion of Privacy.
Sarah Michelle Gellar is ( even when everybody knows her ) very underrated for her acting skills. A child actress who did get her big break in " Buffy the vampire slayer ". After that she was casted in movies with her " Buffy " image, " I know what you did last summer ", " Cruel intentions ", " Scream 2 ", " Scooby-Doo 1 & 2 ", " The Grudge 1 & 2 " etc... Came her lesser known work ( but also her best outstanding performances ) in movies like " Harvard man ", " Veronika decides to die ", " Possession ", " The Air that I breathe "... It's in fact her lesser known work that proves that she's a very good ( even exeptional at times ) but underrated actress. A very pretty actress who deserves better and more recognition and attention.
She's cute in some kind of funny way but she's not that great as an actress. She's just ok. On the other hand I think she has one of the most boring and annoying voice I've ever heard.
She did a wonderful job as buffy the vampire slayer and she is so pretty and the movies she is doing now are so great and I love love her to death.
She should've win an oscar for her performance in Cruel Intentions, she is very good and very underrated
V 4 Comments
120
Halle Berry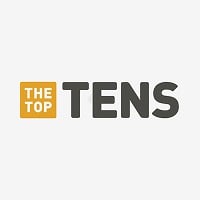 Ridiculous that I am the first to include her on this list. Yes there is Catwoman but I blame that on the Director trying to build the movie on her beautiful rather than her talent. Otherwise she has a great resume that would surpass most people on this list, Selena Gomez, Geez, come on!
Come on people, are you rating beauty, porn or actual talent. She hasn't got it... Talent, that is.
Your hot, sexy, gorgeous, Please spend a week w/me
If a fairy came along and said I could look like anyone...she'd be it.
V 3 Comments
PSearch List
Recommended Lists
Related Lists

Best Indian Actors and Actresses

Most Overrated Actors/Actresses

Top 10 Best Actresses In the Philippines

Top Ten Hottest Bollywood Actresses

Top Ten Black Actresses
List StatsUpdated 27 Jul 2017
32,000 votes
592 listings
11 years, 254 days old

Top Remixes (150)

1. Vivien Leigh
2. Nicole Kidman
3. Meryl Streep

RoseRedFlower

1. Meryl Streep
2. Julie Andrews
3. Maggie Smith

Westie

1. Meryl Streep
2. Jessica Lange
3. Anne Bancroft

EQUUS
View All 150
Posts
Error Reporting
See a factual error in these listings? Report it
here
.