Best Australian Bands
biscuits
The Contenders: Page 3
41
Deströyer 666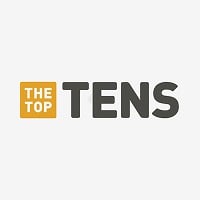 Deströyer 666 is a blackened thrash/death metal band formed in 1994 by guitarist K. K. Warslut. The group originated in Melbourne, Australia and by 2001 had relocated to Europe.
42
Hoodoo Gurus
You can't take me anywhere ill strip down to my underwear if you vote for this band to be higher!
This is ridiculous! Hoodoo gurus are easily top ten are you insane?!? Look for the old not the new people.
21? Why? Wheres the fans of Gurus? It's a very nice band, great hits songs along the world and very very famous in Brasil!
Should be in the top 20. Half of the bands above them I have never heard of. Is this a joke?
V 14 Comments
43
Hunters & Collectors
Listen To Holy Grail
Sick Song
This band is so innovative and pure Australian. Human Frailty probably the best Australian album ever. Saw them recently and they still have it
Best live pub band Australia ever had. Full stop.
Should be in the Top 10.
V 6 Comments
44
Hillsong United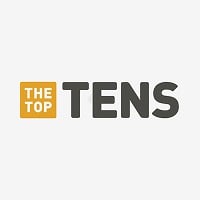 Hillsong United rocks! It's on first rank to me.. Their songs are great to praise and worship God! Hell yeah!
Love them... help through hard times
Thanks God for these brother in faith that you gave us to bless us through them
I love Hillsong United
V 1 Comment
45
Masters Apprentices
Brilliant rock band. They produced some truly classic Australian songs such as "Because I Love You", "Wars or Hands of Time", "Turn Up Your Radio" and many more. They're also in the ARIA Hall of Fame, a place they undoubtedly deserve.
While I won't claim they were the greatest of all time, I certainly think that they rank higher than 66th...
The best.
"OH, DO WHAT YOU WANNA DO, BE WHAT YOU WANNA BE, YEEAH! " - GEEZ, HOW IS IT, THAT THE MASTER'S APPRENTICES, AREN'T HIGHER THAN #66! JUST BECAUSE THEY ARE FROM THE 60'S? HAVE THEY BEEN FORGOTTEN. GIVE THEM A SPIN, PEOPLE?! START WITH, (IT'S) BECAUSE I LOVE YOU - ((GREAT SONG))!
46
Airbourne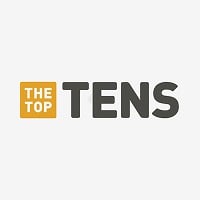 Since AC/DC is #1, how can Airbourne not be in the top 5 since they sound more like them than any other band out there? Check them out... They are awesome! I wished they toured here in the good ol' USA. If Airbourne isn't rank higher, than you need to move AC/DC down, which would be blasphemy!
They are a lot like AC/DC another awesome band! Runnin' wild, diamond in the rough,.. Gotta love all their songs.
A great band following in ac/dc footsteps..many bands have tried before but these guys do it so well
These guys are awesome! - UsernameHere
V 3 Comments
47
Australian Pink Floyd
I think Pink Floyd should be the first Australian band ever
One of the best cover bands
I love Pink Floyd
I like Pink Floyd
48
Pendulum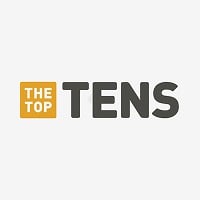 Pendulum is an Australian drum and bass and electronic rock band founded in 2002. Pendulum originally formed in the Australian city of Perth, Western Australia by Rob Swire, Gareth McGrillen, and Paul Harding.
I'm a black male to W. Indian parent & was born & brought up England in the 60s on Jim Reeves, Calypso & Reggae as a staple. I grew up with White friends & got to love Thin Lizzy, The Eagles, Wings, T/Rex etc as well as Soul & Dance Music much later on which I love - Nile Rogers Earth Wind & Fire, Average White Band & the likes being massive in my life. I got a job at the Leeds Fest in 2010 - 2012 & saw Pendulum - They were Fantastic- Loved the music - the use of those deep, deep base notes coupled with the intoxicating beat & composition in Slam had me blown away. It's just shows that live exposure to different music can have touch the hearts of anyone from any cultural background anywhere in the world! No way should this band he as far down as 47 - try knocking 40 places off!
One of the greatest among its genre!
Best early dnb. Hold your colour was am album passed down by god himself.
This should AT LEAST be in the top 10.
I was so sad when they said there won't be any more
Live tours ;_;. BRING PENDULUM BACK!
V 1 Comment
49 Grinderman
50
Radio Birdman
I saw The Saints live last year and it was awful; totally lost their punk spirit. Then I saw Radio Birdman and they were absolutely brilliant.
"Best Australian Bands" misses just how influential this Aussie band was in the 70's punk scene across the world.
Another great Oz band with two tremendous axemen providing searing leads and great drive. Combine that with a class frontman and great lyrics and you have quality.
Just brought there album and love it
V 3 Comments
51
Northlane
Insane metalcore, very emotive intelligent lyrics. Still growing, they take metalcore to a new level using complex time signatures and rhythms. Would recommend to anyone who enjoys heavy music.
Very nice guys and very good musicians. Been to dozens of concerts and they were by far my favorites
ACDC is legendary, but northlane is better than parkway drive
V 3 Comments
52
Empire of the Sun
A really up and coming electronic band. Very underrated on this list considering their sales, chart history, and fan base. Currently my favorite band to listen to and I can't wait to hear their new album.
Brilliant group. Love their stuff
So underrated...
53
Sick Puppies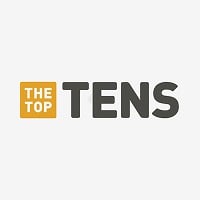 Sick Puppies is an Australian rock band, formed in 1997. Sick Puppies rose to prominence in 2006 when their song "All the Same" was uploaded along with a video to YouTube.
It's a shame having this band at 41. I have seen them in concert 5 times. They are amazing.
Top 10 band for sure and personally my favorite australian band based on average song quality.
Awesome. And the bass plays is solo cute.
I love them! They don't deserve to be on 50! At least 10!
V 3 Comments
54
Karnivool
I can't believe karnivool are ranked so low. As musicians they are absolutely brilliant. Their syncopation and rhythm is perfect, and they write terrific songs songs too. They are Australia's answer to Tool, and produce some of the best progressive music I've ever heard. They are disgracefully underrated and underexposed, and their Sound Awake album is just unbelievably good. Oh and, one of the best band names everr
Karnivool is the greatest band I've ever heard? Every note that they hit is the right one, and every groove they make is infectious. Many consider them to be a progressive rock or metal band, but I disagree. They are just... Karnivool. In their music, they have actually created their own genre. It's almost like a jazz-infused progressive rock with a side or perfection. The only band that is somewhat near to Karnivool is another Australian band, sleepmakeswaves, but Karnivool is king! Themata, the first album, is brilliant, but the follow-up, Sound Awake, is phenomenal work, and is nothing short of a masterpiece. No other progressive band in the world can match the sheer musical brilliance of this group of musicians. Karnivool is a religion.
These guys need to be way higher up the list! Shame their music is too complex for the general music listening audience to appreciate, and vote. Instead somehow Birds of Tokyo are higher.
Epic
V 9 Comments
55
The Angels
Right up there with angus and the boys! Got to see them back in the 80s in Calgary. Too bad the show ended early when some drunken clown threw something. Still love to crank city out of control the most!
Come on guys, AC/DC are no more Australian than the Bee Gees. The Angels all live here, record here and play here constantly. There is only one Aussie in AC/DC they don't live here, record here and only visit once a decade or so.
I'll never know why this band didn't make it internationally - they're awesome.. - rachelcarr
54? Why am I even writing this?
V 17 Comments
56
Short Stack
Short Stack is totally the best band out there, they have the catchiest songs and make you want to dance. Oh, and if you've seen them you'll have to vote because you'll know that they're so hot.
Short Stack are so hot and have awesome songs that have a catchy songs that you can't get out of your head!
Stack fans! Let's see how high we can get Short Stack on this list... Who knows, maybe the boys will see it and realize we still love them!
Great songs, great energy, awesome live
V 2 Comments
57
Knife Party
Knife Party is just amazing, I love every single one of their songs and they are easily in my top 10 favorite bands.
Knife party is just amazing
Roses are red
Violets are blue
My garden is on fire
Cus' of a b b b b Bonfire.
58 The Twilights
59
The Temper Trap
These guys should be way up there. Give them time, they're only new, but I guarantee they are going to be HUGE!
This is insane! The temper trap are simply amazing in their musical sound and creativity, their songs such as sweet disposition and fader have such good feel to them, the temper trap should be at leat in the top ten, they are an amazing band
First heard track of theirs on Vexed (BBC1 comedy crime drama)... Will be buying their music!
Good band looked from good members
V 5 Comments
60
Allniters
MY favourite band in the early 80's
Masters of the live gig! The ultimate dance band
One of Australia's best live bands
Best live shows in the country...
V 2 Comments
PSearch List
Recommended Lists
Related Lists

Best Australian Metal Bands

Classic Australian Rock Bands
Top 10 Best South African and Australian Rock Bands

Top Ten Best South Australian Bands
List Stats
8,000 votes
250 listings
10 years, 138 days old

Top Remixes (24)

1. Bee Gees
2. Australian Crawl
3. Dragon
TheTiger1512

1. INXS
2. Tame Impala
3. Midnight Oil
TheFloyd73

1. Parkway Drive
2. AC/DC
3. The Berzerker
joshuamillar
View All 24
Posts
Error Reporting
See a factual error in these listings? Report it
here
.