Best Bangladeshi Rock Bands
The Top Ten
Artcell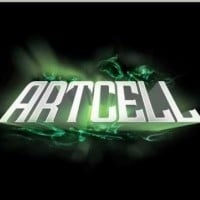 Artcell is a Bangladeshi progressive metal band formed in October 1999. According to The Daily Star, a leading English national daily, Artcell is "one of the leading bands of the country".
No doubt but still the best band in Bangladesh.. I just love their playing.. As I'm a die hard fan of progressive playing, Artcell is the only option which be chosen.. Besides the vocal of Lincoln daa, is just unbeatable.. It seems like a clone voice of J.H Metallica. Though I could vote for warefaze.. But I didn't.. Because of they don't play various song much.. But I love them also as I love aurthohin too.. But their few track like nikristo1, 2, 3, guti etc which I like most, just pushing myself to think those track nothing but a computer sound effect..
They are the perfect definition of progressive metal. Never ending riffs and dramatic guitar solos are the main attraction of this band. The mesmerizing lyrics with depth of vocal pitches along with harmonic bass notes are mind blowing. And who is gonna deny how superb the drums tracks were set for each song. I would kill to see their one last performance again.
The best Bengali rock band till now. Deserve the number 1 position. Some would say Warfaze but they can never be the best over Artcell. Artcell got the best Bangladeshi guitarist Ershad. Maybe Kamal can surpass him but Warfaze has an unstable line up.
So it's better to not to bark about Warfaze for the first position, Artcell is the best.
Artcell is my most favorite band in BD. Their music is so creative. Actually linkon's voice is non-comparatively. They are create different kind of lyrics & tune which is so inseparable. In my sence they are the best METAL band in BD as like as METALLICA. I also like Saju for his strength, who done his best in drums. After all I am a big fan of Artcell.
Warfaze

Warfaze is a Bangladeshi hard rock band. ...read more.
I could vote artcell also but I preserved that vote for future... Artcell is awesome but in my opinion they are not number 1 over warfaze... Just look at the longevity, number of song which have won d race in d long run, & still they don't compromise with their songs with cheap popularity or something... They've got depth in their lyrics, composition & also instrument playing so does artcell, but I vote for warfaze just because they've been able to maintain d awesome quality for so many years... I can't compare artcell with warfaze... They are different but obviously both are my favorite & deserving top 2 bands in Bangladesh...
Subjectively Artcell is best. I love Artcell's songs a bit more than Warfaze. But objectively it's Warfaze who is better. They were the first metal and hard rock of this country, more influences, better musicians, more albums, more active, wider range of genres etc. They even remade their old songs for new-generations. Plus their musicians taught instruments to other band members too. Artcell is kinda bad at this point. They released only two full albums. They have been saying they will release their next album for more than 3-4 years. But all they ever end up is with one or two singles every year. Rarely performing on concerts. Two members are living in Australia and stopped practicing with them. Lead vocalist loses his vocals. Only lead guitarist is perfect. Other three members barely do something now. While there are other good things of Artcell too. They never changed their line-up. Most of their songs are good. Their music was more creative comparing to other bands. They had ...more
Back in 1991, Bangladesh was used to with pop, folk, etc kind of music. A very small amount of people used to listen to hard rock and heavy music which was in English. Back in those days, even musicians could not think of doing some rock music. Suddenly there came out a different sound, such as high pitched vocals, fast guitars with distortion, blood pumping drum bits, and thought full lyrics with new type of tunes. That was nothing but the first album of warfaze. Listeners ran up to shops to check out this unique sound and it got deep in their hearts soon.
Without any doubt this band is the best ever band in our country...Look at their line up from past to present..This band includes some of the best musicians of our country...Tipu bhai the best drummer in our country..Komol vai who is called the guitar god of our country...Oni Hasan one of the most improved guitar players in our country...Probably he is the 3rd best lead guitarist in this country...Shams one of the finest keyboard players of our country...and Roger who is the second best bassist in our country...Past members---Bassbaba, Babna, Sunjoy, Balam, Russel--all of them are living legends..Warfaze has produced great music over and over...This guys will entertain you till death...Believe me Warfaze is the best rock band in our country
Aurthohin

Aurthohin is a Bangladeshi hard rock and metal band formed in 1998 by bassist, singer and songwriter Sumon. He is the only founding member still with the band. Aurthohin are known for their mix of melodic acoustic numbers and extremely heavy metal numbers in their albums often containing lots of bass ...read more.
Comparing with bands, Aurthohin is ahead than most other bands for being more talented. They never had a fixed vocalist. I mean most of them were busy with their instruments. However, Sumon was always the lead singer. But comparably he isn't a very good vocalist. I like his singing. But he isn't like Mizan, Lincoln or Jon Kabir. While he is the best bassist of Bangladesh and one of the greatest bassists of Asia, and also of the world. While they had several guitarists. Shishir is now playing good lead guitars along with keyboards. Proving his multi-instrumental talents. Ibrahim Ahmed Kamal totally changed the Band. Piklu also did great guitar solos in early days. Russel Ahmed was also a good backing vocalist and rhythm guitarist in the early era. But Rafa made a significant changes to Aurthohin. He did a lot of instrumental roles. He joined as a backing vocalist. Later he drummed for the band. Still he was a very good backing-vocalist. He also played guitar, tabla, flute etc. He ...more
It's very hard for me to choose between Artcell, Aurthohin and Warfaze. All three are amazing but if I have to choose one it will be Aurthohin just because of their range of songs, doesn't matter if you fill sad, angry, happy, nostalgic or seek inspiration they have a song that matches your mood. And of course there is Bassbaba who has shown to music fans in Bangladesh that bass guitar is not just a supporting instrument.
Don' know the proper reason for why this band should be considered the best but you gotta listen to each song in different moment to feel why it should be the best. Yeah the othes are awesome too but this one I don't know makes me wanna listen to it a lot. Awesome band.
Aurthohin is the best in Bangladesh, so we don't have to say it. Otherwise Sumon bassbaba, komaol bhai, rafa the versatile and shisir who can bring the strom into his guitar... So what else we need...
And one request that they should perform much more...
LRB (Love Runs Blind)

LRB is a Bangladeshi rock band founded in 1991 by guitarist Ayub Bachchu. The group consists of Ayub Bachchu, Swapan, Masud and Romel.
If you're talking about "Top 10 Hard Rock Bands of Bangladesh", LRB should be at the top. Artcell, Warfaze and Aurthohin are not "hard rock" bands. They are heavy metal. I'm sure that they can top the "Top 10 Heavy Metal Bands of Bangladesh" list, but not this one. LRB should be at number 1.
No Doubt L.R. B is the best Band of Bangladesh and AB is the best musician in BD. Nobody can't reach him about music.L.R. B made lot of popular song. Only L.R. B this kind of Band who touching heart all kind of jeneration.. I salute AB and L.R. B
Only for LRB people of all generation in BANGLADESH has been involved in rock area. AB is a kind of guitarist who can challenge any guitarist of this world.
Really, they are the living legend in bangladeshi band industry. Its very pleasure to see them active in stage. They are not lost like any other bands in90s. Wish them a lot love & succsess
Shironamhin

Shironamhin is an independent band from Dhaka, Bangladesh. Their music has a mixture of a wide variety of influences, including classical and folk traditions of Bengali music and rock music.
I can't imagine how one can write such types of songs, how one can sing so beautifully like from the core of heart and how a total band can make such kinds of songs... You are totally great... Your songs can give inner peace...
I am a big fan of your band. Cause your songs have the abilities to give soul peace. Your songs are spiritual and very much reality based. I think that the ranking is
Shironamhin is my favorite band among all band of Bangladesh. Your songs give me peace in heart. Now I want your net album. I think vocal Tanir Tuhin is the king of vocal. I am the great fan of your. You are king of the band.
The ultimate band of Bangladesh of all time. Have changed the music scenario with their psychedelic composition. Have given us a new face in terms of music.
Miles
Miles is the legendary band in Bangladesh and also very well known band in abroad. The music they have created is just great and number of hit songs of all time. They opened the door for other bands and showed how to do good music. Not only music composition the lyrics they've used for their songs is significant. Very smart, tight and best band in Bangladesh.
MILES, legendary band in Bangladesh. 20 years old songs of miles give me pleasure still now, these songs never be old. MILES is evergreen. No band in Bangladesh can be compared with MILES. It's true. Miles is a legend.
Bangladeshi band music has got a road by miles... Miles is the pioneer band of Bangladeshi music scene... Only for MILES people of all generation in Bangladesh has been involved in rock area.
Miles is a great band I have ever seen in life. I love the band very much & it remains forever. Please vote the band to see it first position at the list. I think it's the most popular& famous band& one of the most oldest, successfull band of BD.
Nogor Baul
Nogor Baul is not for the time, for forever... Only James is the pioneer of rock band in BD. James is the best performer in concert. He is a practical, romantic singer. He sings for humanity too. Only James is the singer who makes his listeners, spreads his music every parts of society, country to country... Only James is the singer, who stands in leading position from 30 years. He is known as Asian Jim Morison...
Nogor Baul JAMES is the best unparalleled voice... Quality stage performer... & So more component... That's why the Band is the best. Moreover JAMES who is the vocal of this Band as call GURU in BD for such music in music industry. No doubt he is the only one who is the best in BD no more... Just one name that is JAMES for that Nogor Baul is the best.
I believe from my heart nogor boul is best band of Bangladesh, now not only country wise nogor boul is most popular for other country also, only bogor baul can create youth of young generation, we should be proud for nogor baul.
James & James & James... no doubt & unconditionally James is the all time best singer of Bangladeshi Bands...
Nemesis
They are simply awesome. With Maher Khan's solo and Zohad's vocal they sound simply amazing. They have that touch and feel of rock music that the Bangladesh music scenario has been looking for a long time. Best of luck to you guys.
Nemesis is the best youngest band! And I am sure that one they will become the best band in history with maher khan's solo! I love the way he plays guitar I'm a fan of nemesis
I think this band has a real rock vocal like Zohad and also awesome guiterist called Maher. They have done a lot of work which are liked by young generation. They are smart in music and as well as in stage performing.
Their live performance is damn. And the vocal one n only Zohad vai, The best rock voice of bangladesh. They really have a different style. A classy alternative rock band from bd. They will be on top in near future.
Black
Black! 1st alternative rock band in Bangladesh. Their sound quality is so good! An uncommon band of our country. Maybe at first you can't take the songs as good...or maybe you will not understand the meaning of the lyrics firstly. Keep listening... keep listening...after some days you will say"wow, what is this? what I am listening? "... and you will keep listening Black! Black is "Love"! :-)
Black is a band only one loving band of Bangladesh. Only in the songs of black anyone can find the real love and real pain. Try to love and listen black. Not artcell, warfaze, aurthohin, they are the god of pain song almost the world.
Black is always best. They have their own style and that style is really uncommon. Their vocal Jon is really very much awesome. His vocal is really uncommon. And guitarist Jahan is really JOS! (Fantastic)
The one and only super boss of BD... I love you BLACK a lot... Just amazing... Who says bad thing about BLACK, they do not know what is music! They do not know what is Alter Rock... My favourite band and I love Black a lot and lot
Arbovirus

Arbovirus is a rock band based out of Dhaka, Bangladesh, formed by guitarist Suharto Sherif, and guitarist Asif Asgar.
Arbovirus band is number one band in bangladesh awesome triffic band I love this band
Top class band in our bangladesh arbovirus all the best
One of the nu metal bands of bd that surely will blow your mind
Arbovirus band is too much awesome
The Contenders
Powersurge

The one n only Heavy Metal band in BD. Their thrash sound can take away your mind. They have really good metal musicians I think. Their vocalist Jamshed is just awesome. They can play amazing riffs. They are gonna bang on the sub-continent metal history.
I like them but I heard their performance of a old legendary band rock starts, they just ruin the song. Ami shamne thakle must dhil churtam.
One of my favourite heavy metal band..
Bangladeshi thrash metal legends.
Chirkutt
Awesome guitar work and drumming, good combination of fusion and rock
All song so much nice and good of chirkutt band
Am big fan of chirkutt guitarist.
Best band in Bangladesh
Moruvumi
Hello, um Shukhon from (DHAKA)--Mirpur. Actuality this band is very upcoming Good Band in Bangladesh Band's History.. They are all doing very well Getting bigger, more active and growing more fur every day... I think all of their songs are very different of type.. They're all playing variations of retro garage and soul music -- or bringing... You are going to make it... Love you Moruvumi Band and all of band's member... Just keep at it and Cheerz...
In one word "Boss".. I love this band a lot.. I m glad to meet them personally.. What musician should be, they all are.. Everyone.. Well wishes for their upcomin album.. They r create a tornado!
Moruvumi = love...
None like this band... Their solo, composition, lyrics, tittle all have a extra different touch love it...
Moruvumi is the upcoming band which is gonna rock the country. Their song "protikkhar prohor" made a huge hit and touched all listeners heart...
Vibe
Shuddho's vocal! Is that guy an alien or something? Such a nice voice and offcourse all the other members of vibe are also very talented.. They know how to mix talent and composition together, I want them BACK! If any of the the vibe member is seeing this then please guys comeback and release another album, we really want you guys on stage! You are the future legendary band of Bangladesh though you guys are already considered as legends by many!
They have just won the hearts of so many people with just one song! Durey Durey is a very old song. Many people love it. But when they came out with Chena Jagat, people minds were blown away! They are very best. All members talented. And as I know, they are currently taking break. I wish they get back soon! I love warfaze too, but the old one. sanjay vai, russel vai, kamal vai... they are too good! legends! So Vibe will get best vote.
Vibe is the best rock band in Bangladesh...
They should come back to the stage and show others who are they and what can they do with music... I pray that one day they will perform in stage
Their talent is different from others they got a different kind of sound which I don't find in anyone else.. ESPECIALLY suddho's voice! Really deep and nice voice.. Vibe is a inspiration to me
Minerva
Probably one of the best hard rock bands from Bangladesh. I would like to recommend the music lovers to hear some of their songs from YouTube and you'll realize their volume of heavy music and surely you won't be able to resist yourself from headbanging. 'Mrittur shesh choy', 'Jaatra' etc. are some good songs from this band.
The pioneer Groove metal band of Bangladesh
Minerva is gonna be the next big thing for Bd. Love all their songs especially god of war and ashirbad.. Rafsan bhaia is one hell of a guitarist
Minerva band is rock
Souls
Some people talking about some bands which could not even produce more than 10 hit songs! Ludicrous! These little young yo yo kids don't know how much Souls inspire us in the 90s. the little boys may say, this is not 90s. but those bands they are talking about did not even manage to launch 3 albums. where as souls has so many hit songs that can't be counted!
Soul is very definitely rent band.
One of the most awesome bands!
This is very popular band
Cryptic Fate

Cryptic Fate is a progressive metal band from Bangladesh formed in the early 1990s. They started out as a heavy metal band. Their first studio album, Ends are Forever, was released in 1995.
Undoubtedly the best in Bangladesh. Their sound is very original. Besides, they have experimented across different genres and the diversity of their music is astounding.
Cryptic Fate is the Band and Sakib bhai is THE MAN. He can sing a heart touching love song but he is a born Rocker and always choose to sing in high pitch but sweet (or rough! ) rock tone.
They are different in vocal, bass, Lead, drums everywhere... Specially the vocal is goddess... So powerful & bold...
One of the great bands of BD. they should be higher. I always ignored their songs. And recently I am enjoying their songs it after a long a time.
Mechanix
Mechanix is just awesome! Their "Bisshoy" song is very heart-touching.
The guitarist Zeheen Ahmed is so cute! I am crazy for him laugh out loud :P
Literally This isn't the best place for this Band! Tridib is One of the best Heavy Metal Vocalist in Bangladesh.
Dhruboshor, Elegy, Bisshoy, Kalobikkhob, Hawar Namey! Some Awesome Musics they created. Love this Heavy Metal Band.
Aww! I like this band very much...
Oporajeyo.. Enemy within!... EPIC! Just EPIC!
Nongar
"Break the Barrier Through the Rhythm of Culture"- the motto, which is always giving birth to the newest as well as all the elder members of the organization.
Nongar... The pioneer of rock music in shahjalal University, Sylhet. Now a days Nongar is not only a rock band but also a brand. Nongar covers all types of music. Nongar represents SUST as well as Sylhet. Hope Nongar will be a grate Band organization of Bangladesh. M/
Nongar is boss because there outstanding vocal and well organizing capacity as wel as 4 their creativity. Best wishes 4 them...
Nongar is the best organisation in Shahjalal University of Science and Technology as well as in whole Sylhet.
Dolchut
I love the voice of Bappa mojumder and the way he sings. The song "kao bola" is really touching and awesome at a time. Best wishes for dolchut band..
I love Dolchut band.
I love Bappa. He is the bes...
Ashes
Ashes is like a family among who wants to hear something about his pain which is stored in the heart. Ashes is not a band only it's a family it's a relation between music and pain. Finally,Zunayed Evan is the person who speaks to the ear of the people who wants to shut their life lamp down by music and says that it's only you who have the rights the receive your pain and it's you who has the right to give Love to them who gives you pains. ASHES A/
Ashes is One of the top underrated band of Bangladesh. Who has some awesome unique songs. They are doing really great in this time.
The vocalist really tear the soul by his voice, what ever the lyrics is!
Ashes is most popular band in Bangladesh
Shunno

Shunno has done a lot of good compositions so far. All of their songs are really awesome. I dunno what other people thinks about theirs songs but I like their songs most of all... They are young, smart and energetic and deserve thumbs up... :D
Shunno beyond doubt! Just let some more years pass by and you will see and know why they will be up there in the top
My most favorite band in bd... After some years they will on d top... Emil is awesome vocalist...
Shunno is the most talented band in Bangladesh. Too much creative, and their lyrics, the rhythms are just awesome. I like Emil vai and Michael.love Labib and best wishes for Ishmamul.
De Illumination
This band is the pioneer of symphonic metal. So it's a brave approach for them. And I really appreciate this band.
Symphonic Metal! And The AngryMachine is here! Literally Sazzad Arefin is a great Guy One of The best Guitarist in Bangladesh No doubts!
De-illumination is the first Symphonic Rock band in BD.. Its an versatile band... Love it very much.. Sazzad bro, Shams bro, Mithu bro, Aqib bro and Anabeel bro are really awesome...
Great band! Very creative
Cross Vein
Sweet Energetic song maked by cross vein... Cross vein live long...
Just awesome in one word...
You guys r really RoCkZzzZ! ! !
Such a wonderful track of Cross Vein that waz "Valobashar Bristy" datz meanz "BRISTY" oh my god wanna feel, wanna lyrix bro! ! ! Just amazing and awesome and really you guyzz r m/... Go ahead and amadr suprt always tmadr satha acha/ thakbe.. M/m/
Nobo Jatri
Very much creative band. This is a heart throwing band for all. We all really wanna see this band on the top position. I wish every success for this band.
Nobo jatri is a young band but too much well
Nobo jatri is my favorite for always..
They are epic and they are best
PSearch List