Best Blues Artists
1
Robert Johnson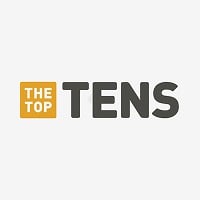 Robert Leroy Johnson was an American blues singer-songwriter and musician. His landmark recordings in 1936 and 1937 display a combination of singing, guitar skills, and songwriting talent that has influenced later generations of musicians.
Simply the most powerful, most original and best blues artist of all time.
Sure there's more high tech blues artists out there who sound a little better. but he was 30 years ahead of his time! This guy is a 1 man orchestra.
He has influenced so many people, and many artists have had hits covering his music, definitely top 5 greatest guitarists of all time.
I believe him to be the origin of the Blues.
2
B.B. King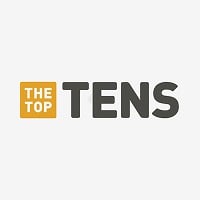 Riley B. "B.B." King was an American blues singer, electric guitarist, songwriter, and record producer.
I love this man. He flirted with pop with songs like "Into The Night" "My Lucille" and a few others which don't spring to mind right now, but he never strayed far from Blues; always adding his own uniqueness, great guitar and vocals. He remained faithful to the commitment he made to it. Is he the best? Well, perhaps not THE best but he certainly belongs in a high position on this list. - Britgirl
B.B. king was the four S's... Soul, Skill, Style and he is Smooth!
Man oh man I wish I would have seen him live.. Man oh man she done you wrong, bourbon n smile.. Love ya brother!...
B.B.KING should be number 1.
3
Howlin' Wolf
Had a voice MADE for blues. Scratchy and deep and completely filled with personality. Also a big inspiration to other styles of music such as rock and roll.
Best voice for blues. Underrated and the best blues singer in my opinion. Wolf had a lot of emotion
fabulous voice!
Try to play and sing like him, and you''ll find why he is the best
4
Muddy Waters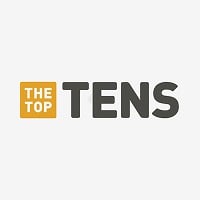 McKinley Morganfield, known by his stage name Muddy Waters, was an American blues musician who is often cited as the "father of modern Chicago blues".
Far and away the most influential artist/musician of the Blues, and is therefore the most deserving of #1 in my opinion. Muddy grew up in the Mississippi Delta during the early years of the 20th Century and learned how to play and perform through the likes of early blues masters such as Son House and Robert Johnson. Muddy developed his sound throughout the late 1930's through the 1950's and came up with masterpiece blues tracks that spurred entire new genres of music, not the least of which is Rock & Roll. How can we forget that some of the largest figures in music have credited Muddy with laying the template for their sound. Chuck Berry was mentored by him in the early years of Chess Records. The Rolling Stones even named their band after one of Water's most prominent tracks "Rollin' Stone". The late BB King was legendary, no doubt, but Muddy was certainly more influential overall when it came to the Blues. A lot could also be said of Robert Johnson as far as being equally ...more
He should be number one. Even though Blues rock artist have better blues songs like The Rolling Stone and Jimi Hendrix but There are not really blues artist. I would pick blues artist like Joe Bonamassa and Stevie Ray Vaughan but more people would vote for Muddy Waters over them. Muddy Waters have more of a chance of being number one and be high than Robert Johnson them the other 2.I don't have a favorite blues artist I like BB King, Muddy Waters Joe Bonamassa and Stevie Ray Vaughan all the same. If I have to pick what blues artist I like the best it would be JB and SRV Than Muddy Waters. I do like all 4 blues artist I said way more than 20s and 30 artist like Robert Johnson and Blind Willie Johnson more because there more and I like rock music the best and 60 to 90s all the best year for music and rock the hardest and coolest. Muddy Waters do have music that sound likes the 60s and 70s listen to Mannish Boy from Hard Again. The 4 blues artist I said I like just as much as the rock ...more
I don't know. It's impossible to choose; they all have something special about them that makes them stand out, whether it be vocals, guitar or harmonica playing... I couldn't even begin to remix this list. Without doubt Muddy is an incredible blues artist. He was one of the first Blues artists I was introduced to and fell in love with but I've heard so so many more amazing artists since. As I really can't decide, Mud gets my vote for sentimental reasons. - Britgirl
Obviously the greatest artist in the history of blues, his style is the most imitated in the whole genre
5
Stevie Ray Vaughan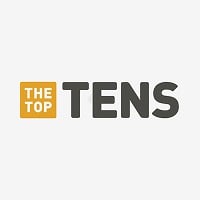 Stephen "Stevie" Ray Vaughan (October 3, 1954 – August 27, 1990) was an American musician, singer, songwriter, and record producer. In spite of a short-lived mainstream career spanning seven years, he is widely considered one of the most influential electric guitarists in the history of music, and ...read more.
100% Authentic, Rock and Roll blues with Fender Stratocaster, Fender Amps Icon.
What can I say? For me SRV is still No. 1! Just listen to this very gifted guitar player! I'm sure you'll agree and will enjoy Stevie's immense talent.
"My Pride and Joy! " - Mnsdjjfijf
SRV had style, tone, passion, knew when to play and not, soul, a voice that matched his guitar skills and if you ever watched him I swear the man sweated quarter notes!
6
Eric Clapton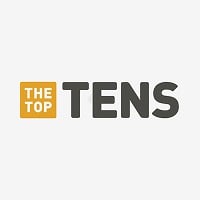 Eric Patrick Clapton is an English rock and blues guitarist, singer and songwriter. He is the only three-time inductee to the Rock and Roll Hall of Fame: once as a solo artist and separately as a member of the Yardbirds and Cream. He has also been a member of Derek and the Dominos.
Come on people... He's one of the greatest blues player ever...
Should be above the severely overrated SRV - guyritchi
Eric Clapton Is God
One of the greatest guitarrists ever
7
Son House
6th place... What a shame, should be number one. Son house is one of the most influential artist to have ever been born, especially concerning the blues, what this man could do without a guitar, never mind with one is truly out of this world. Go listen to songs by him such as "Grinnin' in your Face" an "John the Revelator" where he simply sings and makes use of clapping. If you are not truly inspired in any sense of the word. The blues is not for you.
He didn't need an instrument to make you feel the blues, just listen to some of his acapella. Easily #1
Without a doubt #1 he taught the rest what to do and out lived most...and how about ike Zimmerman who taught #1( Robert Johnson) how to play
The greatest of all in my opinion. These lists are rarely accurate. Wake up people!
8
Buddy Guy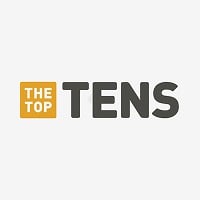 George "Buddy" Guy is an American blues guitarist and singer. He is an exponent of Chicago blues and has influenced guitarists including Jimi Hendrix, Eric Clapton, Jimmy Page, Keith Richards, Jeff Beck, John Mayer and Stevie Ray Vaughan.
I have seen him and he was 3 feet from me and I fell in love with his music since his first big gig in Orillia Ontario Can.
Eric Clapton himself said this guy was the best guitarist ever. He can play one note, and it would sound like the best note you've ever heard. I think he should be placed at 3 and Muddy Waters at 4.
This is the guy that everybody else learned from. Best. Guitarist. Ever.
Best guitarist. Best living and playing
9
Paul Butterfield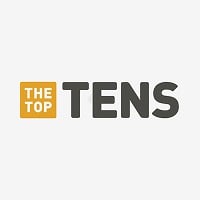 It's not just his incredible way with the harmonica, or his passion for the music; the way he sings those songs that I love...it's more than that... He had / has charisma. Not every talented artist has that. - Britgirl
AMAZING
Mr. blues, awesome harp player and blues band leader.
10
Freddie King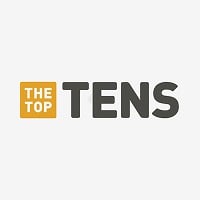 Freddie King was an American blues guitarist and singer. He has been described as one of the "Three Kings" of electric blues guitar, along with Albert King and B.B. King.
The Contenders
11
Elmore James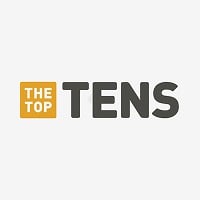 Elmore James was an American blues guitarist, singer, songwriter and bandleader. He was known as "King of the Slide Guitar" and was noted for his use of loud amplification and his stirring voice.
Electric slide blues Icon.
Easily top 5.
12
Blind Willie Johnson
Although I think Robert Johnson is the best, I'm going to put Willie up some more. This guy's got some REAL blues. He never had it easy, I tell ya. - higgsboson2142
13
Willie Dixon
Composed the most influential songs ever who made many guitarists famous.
lot's of Blues artists are playing his stuff
14
Lead Belly
"Midnight Special " puts him onto the top ten alone. And he's good in a knife fight.
Come on one of the greatest writers and influential musicians of all time...
15
Albert King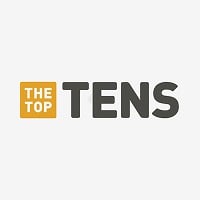 Albert King Nelson, known professionally as Albert King, was an American blues guitarist and singer, and a major influence in the world of blues guitar playing.
I'm a lefty who plays upside down!
Blues Master, composer, player, charisma, mentor of SRV.
16
Johnny Lee Hooker
Bluebird, stella mae, jesse james, boom boom etc etc
If you pass this man without voting but pick a rock star...
Some as good, none better. Just can't find no job!
A true original. The best in my book.
17
Joe Bonamassa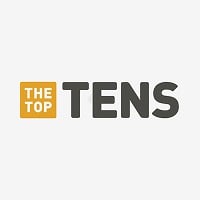 Joe Bonamassa is an American blues rock guitarist, singer and songwriter. When he was only 12 years old, Bonamassa opened for B.B. King. He was born 8th May 1977. He is known to be one of the greatest blues guitarists ever.
Doesn't know the blues and can't feel the blues.
Totally plays mechanically doesn't feel
Love Joe Bonamassa, beautiful guitar player and a wonderful voice! He puts on a great show, I've seen 4 so far! Slow Gin is my favorite song!
Definite top 10 if not top 5 right now. Simply a master of his craft. Did it his own way and stayed true to the music.
Blues of Desperation, Driving Toward The Daylight, Different Shades Of Blue! WOW! Definitely should be higher in the list!
18
Jimi Hendrix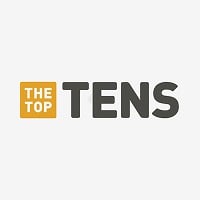 Jimi Hendrix (born November 27, 1942 - September 18, 1970) was an American rock guitarist, singer, and songwriter . Although his mainstream career spanned only four years, he is widely regarded as one of the most influential electric guitarists in the history of popular music, and one of the most celebrated ...read more.
Good God number 25...
He needs to be higher this is shocking
The best who has ever lived, simply the sensational
19
Skip James
This man is the reason I now love the blues. That soft, mournful falsetto, the beautiful guitarwork- songs like Devil Got My Wonan truly are something special
20
Gary Moore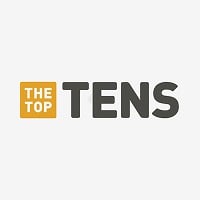 Robert William Gary Moore was a Northern Irish musician, most widely recognised as a singer, songwriter, and virtuoso rock and blues guitarist.
Gary Moore means rock and blues, like feelings and dreams. RESPECT THAT!
Still got the blues and The messiah will come again are the key tracks. They will blow your mind! (°_°)
21
Peter Green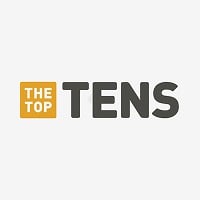 Peter Green is a British blues rock guitarist. As the founder of Fleetwood Mac, he was inducted into the Rock and Roll Hall of Fame in 1998.
Electric sublime guitar player and bluesman, from the English vein. Very underrated.
22
Bobby Blue Bland
Was one of the Greatest Blues and Soul artist!
Great band
23
Kenny Wayne Shepherd
One in a generation for sure.
24
Johnny Winter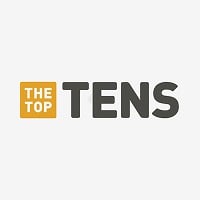 John Dawson Winter III, known as Johnny Winter, was an American musician, singer, songwriter, multi-instrumentalist and producer.
Great player. Overlooked I believe because of brother Edgars one hit wonder. Texas blues begins
First came Johnny then SRV, from the same blues root.
25
Albert Collins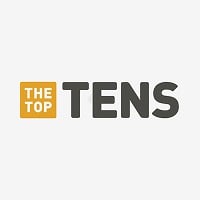 Albert Gene Drewery, known as Albert Collins and the Ice Man, was an American blues guitarist who was one of the most influential in the blues business. He was famously known for using a capo and alternate tunings.
The master of the telecaster. The iceman.
26
Keb' Mo'
Best modem blues man
27
Ray Charles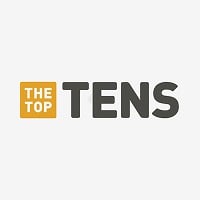 Ray Charles Robinson, professionally known as Ray Charles, was an American singer, songwriter, musician, and composer.
He should totally be in the top ten.
best
28
Bonnie Raitt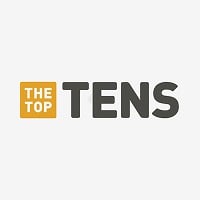 Bonnie Lynn Raitt is an American blues singer-songwriter, musician, and activist. During the 1970s, Raitt released a series of roots-influenced albums that incorporated elements of blues, rock, folk and country.
Bonnie has amazing slide guitar skills, stage presence, a wonderful voice to match that guitar playing; her style is so sassy classic.
listen to her all the time and love her
She's the queen
29 The Nighthawks
30
Chuck Berry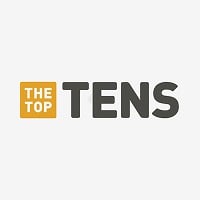 Charles Edward Anderson "Chuck" Berry was an American guitarist, singer and songwriter, and one of the pioneers of rock and roll music. He died on 18 March 2017.
31
Otis Rush
He should be top 10
The BEST!
32 Gary Davis
33
Little Walter
Where the hell is Little Walter?!?! The best Harmonica Player in the whole history?
Simply t(e best and could sing lived live hard as he played
34
Robin Trower
Deep electric power blues.
35
Cedric Burnside
He's a 38 year-old Electric Blues, singer, songwriter and guitarist from Mississippi and very underrated. - Britgirl
36
Rory Gallagher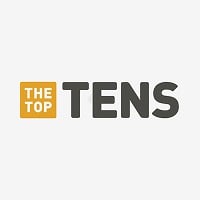 William Rory Gallagher was an Irish blues and rock multi-instrumentalist, songwriter, and bandleader.
From Rory, came Gary Moore.
37
Charlie Patton
Can't believe the godfather of the Delta Blues was not even on this list until... Well, now. Charlie Patton along with Son House created not only blues as music, but blues as a culture and ideology.
Innovator, virtuoso and founder of Delta Blues.
Literally influenced two of the greatest blues musicians ever(Muddy Waters and Howlin Wolf) Wolf said Patton taught him how to play
This man ruled the world of music and was the biggest infuelnece in delta history and rock n roll
38
The Animals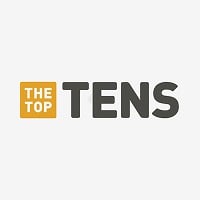 The Animals were an English band of the 1960s, formed in Newcastle upon Tyne, during the early part of the decade.
Eric burdon just inbodies blues when he sings House Of The Rising Sun. Great band, favorite blues band.
39 Mississippi John Hurt
40
Pink Anderson
Man...love this guy...you will get addiction!
41
Lightnin' Hopkins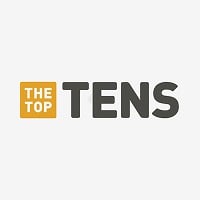 Lightnin' Hopkins was THE Blues. Criminally underrated. Number one in my book.
Love this man.
42 Sonny Boy Williamson II
43
Watermelon Slim
?How can you go wrong?
Water melons are noice!
44
Big Bill Broonzy
Listen to "hey hey" and you'll understand why I put Big Bill on here
45 John Shepard
46
Jack White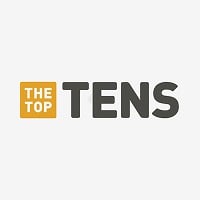 John Anthony "Jack" White is an American singer and songwriter. He is best known as the lead singer and guitarist of the duo The White Stripes, but has also had success in other bands and as a solo artist.
47 Lowell Fulson
48 Rebecca Downes
49
Sonny Terry
Sonny and Brownie Mcghee are the best duo in blues history. Just listen to "Walk On! "
50
Taj Mahal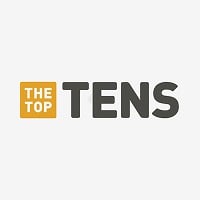 Henry Saint Clair Fredericks, who uses the stage name Taj Mahal, is an American blues musician, a self-taught singer-songwriter and film composer who plays the guitar, piano, banjo, and harmonica, among many other instruments.
PSearch List