Best Boy Bands
idolangelx13
The Contenders: Page 2
21
Boyzone
I have been listening their songs since I was seven years old. They are the greatest boy band ever in the history according to my point of view. 'PLEASE GUYS NEVER SPLIT UP AGAIN. 'May Stephen's soul rest in peace.
The only reason these five lads haven't made it higher up the list is because only Stephan and Ronan sing. But they're true superstars!
As a 90's kid I would have put boyzone on a higher rank... They have d heart in singing
Best boy band in my opinion.
V 7 Comments
22
Emblem3
They are the best band ever. Even though they might only have 2 people now, they do EVERYTHING in their power to make their fans happy and to produce good music. Their lyrics are heartfelt, tearjerking, and make you want to dance all at the same time. They have amazing voices, even better personalities and are all around good people who just want to produce good music. They don't care about fame or money, just the music and making others happy. And isn't that what its all about?
With only the power of two, they've come so far in the history. I don't know if you're reading this Wes but I am a great fan of the Emblem 3. I am a great singer and hope to join the Emblem 3 one day (As long as it exists)
They are amazing. The lyrics to all the songs are perfect and the good looks certainly help top!
V 2 Comments
23
IM5
IM5 are amazing! They are hot, and amazing singers. I've been a 5er for about 3 or 4 years now and I don't regret one minute of it. All I have to say is THANK YOU. I don't know what I would do if my best friend and I had ever found these boys. One day they will be more recognized like One Direction and 5SOS, and the other 5ers will be with them every step of the way.
I love them and miss dalton but they're still great with David
A really nice up and coming band - BTRluver
Best boy band ever
V 3 Comments
25
JLS
I love them and they are amazing! They have had so many number 1's and awards. I can't believe people don't like them, they might not like their music but they are so nice and the most down to earth celebs I know! They do so much charity work including their own foundation for cancer. They are splitting up after only 6 years and lots of people are saying they only done it for music but if you look right back their audition you know how badly they wanted this dream and they are still going to carry on but doing their own things. Its just another chapter for the jls boys!
THEY CAME SECOND IN XFACTOR 2009, HAS 5 NUMBER 1 SINGLES, MOST SOLD ALBUMS, AWARDS...
They can sing, dance, and have the best characters and are great role model! They give back to the public and really appreciate their fans. Fame have definitely not change them!
JLS are so amazing they have even set up their own charity!
They deserve to be at number 1
V 12 Comments
26
New Edition
They are a cool group and they have really great music!
Should be number one 30 plus years strong
I partirticularly don't vote I'm sandra bethune's daughter ex-member 110 who had the god sister melissa fortenberry go by way of tina turner 2 years ago married to a crimmnal
27
Mindless Behavior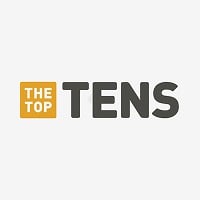 Mindless Behavior was an American boy band, best known for the singles "My Girl" and "Mrs. Right", produced by Walter Millsap.
Mindless Behavior should be in the top 10 because not only they can sing they can also dance. They are inspired by many artist like Michael Jackson and Chris Brown. They are also some of the cutest boys on earth to tell the truth. STP
They should be in the top 10 because of their unique voices and not like most of the boy groups listed they can dance like some of the best dances in the world from Michael jackson to chris brown
MB IS THE BEST BAND EVER I LOVE THEM SO VERY MUCH they INSPIRE ME TO BE WHO I WANNA BE AND TO STRIVE TO DO MY BEST IN WHATEVER I DO THEY DERSEVE TO BE IN THE TOP TWENTY at least GOD BLESS THEM AND I HOPE TO BE LIKE THEM ON DAY...
I think mindless behavior should be in the top 10 because all girls love them and they are confdent in other people they make people confdent in their self
V 19 Comments
28
Marianas Trench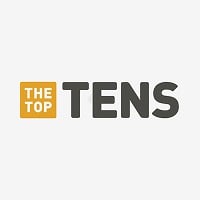 Marianas Trench is a Canadian rock band from Vancouver, British Columbia, formed in 2001. The band consists of members Josh Ramsay, Matt Webb, Mike Ayley, and Ian Casselman.
Marianas Trench are by far my favorite boy band of all time not only do they have good looks (their cute) but they also all have terrific music and voices especially the lead signer Josh Ramsay and they also play all the instruments themselves so if you like rock and pop music then I suggest searching up one of their songs! (my favorite song is celebrity status)
YES! They should be number 1 for so many reasons! Everyone in the band is so talented, especially the lead singer, Josh Ramsay, who's an amazing singer, songwriter, guitarist, and he's really hot. He also plays the piano and a few other instruments! I saw them in concert and it was the best night of my life!
I saw these guys in concert and that was one of the best concerts ever, josh is hot ;-)
How are they not #1? I just saw them in concert and it was the best night of my life! Plus, they're Canadian and Josh is extremely hot! ;) Josh has an amazing voice and is so multi-talented! He can sing high notes better than me and I'm 12 years old!
V 3 Comments
29 Forever In Your Mind
30
Lawson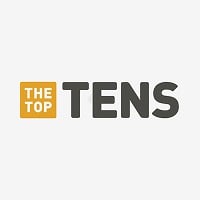 Lawson are the best boy ban ever, they are amazingly talented and goodlooking, they have amazing voices and personalities, they are funny, and down to earth. There songs are meaningful unlike other bands songs. Andy Brown the main singer helped write there songs and the bands name is the dr's name that treated Andy when he had a brain tumor, that also has a meaning. They are just AMAZING!
They're hot, kind and amazing people, they write their own music and play it and have beautiful voices, there's nothing not to like!
Their crazy cute and nice songs by the way.
V 1 Comment
31
TVXQ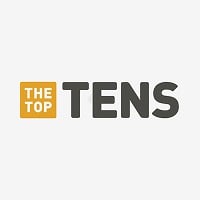 TVXQ as five was the best but I still love homin! They're sexy and amazingly talented. They deserve to be number 1. Never has there been a band that has comforted me, made me cry, and made me feel so happy until TVXQ. I love you so much. TVXQ FIGHTING! AKTF!
As a member of the biggest fanclub in the world, Cassie's can't help but say TVXQ is the best boy band. Not only are our boys talented, and good looking, but their personalities are what make us love them more! Their songs are wonderful, and while three stars are currently gone, Cassie's will Always Keep The Faith. No one can beat the Rising Gods of The East
... UMM, How can I describe the five gods of east!
They are a legend, and even though they separated to be JYJ and TVXQ, I still love them and I will always support them. Their music is mesmerizing, their voices are enchanting and unique, even their soul is magical. And Their solos are beyond description. If you haven't listened to any of their songs, then you're missing a lot. You gotta hear them
TVXQ should be in the top 10
V 27 Comments
32 Troop
33
Bangtan Boys (BTS)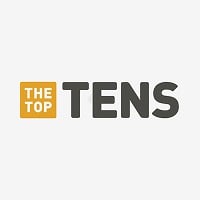 BTS, also known as Bangtan Boys, is a seven-member South Korean boy group formed by Big Hit Entertainment.
Needs to be higher! They have talented rappers, vocalists, and dancing skills, plus they have hilarious personalities! Also, their lyrics are incredible! I mean, who else writes songs about how you shouldn't take your parents' money for granted and how you shouldn't spend so much time on your phone!
They are AMAZING. Amazing voices, amazing dancers and they are composing and writing all their songs. For guys currently between 18 and 23 years old who already debuted 2 1/2 years ago! Only 1 word. AMAZING
I absolutely adore them. They deserve to be higher on this list. They are not only incredible talented, they are also kind-hearted and they love their fans to death and they work really hard. They inspire me to follow my dreams and their music makes me just happy.
BTS should not be in this place they should really be in the top 10 list, these people are really amazing and have amazing voices,really talented and outstanding dancing skills.they honestly don't deserve to be in this 33rd position
V 24 Comments
34
O Town
They have an amazing voice I listen yo all or nothing that song it's blew me away wow
Pure joy to see his group come together, to see them perform in person, and to hope they can reunite soon! (:>)
This is a nice band must be up inthe list higher...Their super hit Liquid Dreams is great..!
35
BBMak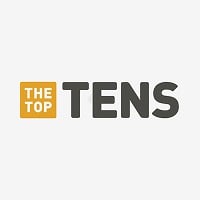 Very Good Songs.. Especially Out Of My Heart.
Best Boy Band and Best Pop Songs.
My favorite band I wil never forget them this band ia my favorite of all the time
36 Silk
37 112
38
2PM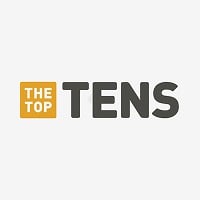 Their acrobatic performances are the most unique thing a group has ever made.
They treat fans worldwide very well.
They focus their performances not to individual necessity, but to create a perfect teamwork harmony.
They have incredible teamwork, and they never fail to show their true honest sides on T.V.. HOTTESTS FOREVER
They are so funny, had many talent and 2PM always love hottest..
So hottest alway love 2PM too..
So don't stop, never stop, until you reach the top..
2PM Fighting!
V 3 Comments
39
U-KISS
U-KISS A K-POP BOY BAND WITH THE CUTEST GUYS.
AND a South Korean boy band formed by NH Media in 2008. Their name is an acronym, standing for Ubiquitous Korean International idol Super Star. The group consists of Soohyun, Kiseop, Eli, Kevin, Dongho, Hoon and AJ (the latter two joining the group in 2011)


They are so talent... Their vocal power are amazing, their songs make me happy and they give calm to my heart, they are awesome I love them cause they love what they do even if they have hard times they show their sincere smiles and never give it up UKISS KISS MES love you :) a Colombian kiss me with a lack English
Their music good their have beautiful voice all of them
i love ukiss
V 2 Comments
40
Busted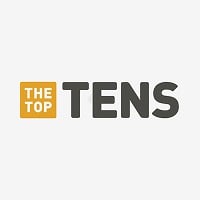 Busted are an English pop rock band from Southend-on-Sea, Essex, consisting of James Bourne, Matt Willis and Charlie Simpson.
Man! Just listen their songs... You will fall in love with them, guaranteed... Just try them one time... My favorite boy band of all time
Definitely the best band of all time. It was a shame that they departed a while back, but now they are united with Mcfly as McBusted!
I love them
Busted was the first band I ever recall listening to and enjoying. I guess it is the contributing factor in me enjoying both Rock and Pop.

Pop, Rock, or Punk, I'll still listen to a Busted. They're the only "Boy Band" that I listen to from time-to-time. - CrimsonShark
V 1 Comment
PSearch List
Recommended Lists
Related Lists

Most Famous Boy Bands

Best Boy / Girl Bands In the World

Most Influential Boy Bands
Best Boy Bands of the 1990s
List Stats
36,000 votes
157 listings
9 years, 328 days old

Top Remixes (60)

1. Blue
2. Backstreet Boys
3. Westlife
AJSAMIH

1. Westlife
2. Blue
3. a1
hanatim2

1. One Direction
2. Big Time Rush
3. 5 Seconds of Summer
ILoveOneDirection
View All 60
Posts
Error Reporting
See a factual error in these listings? Report it
here
.