Top Ten Best Game Sites
The Top Ten
1
Miniclip
This is the best website to play games free
WOW!
It's just awesome because we get to play so many cool games for free
not just games, it's like a dream
and so many awards and high scores
it ROCKS!
Some sports game like urban basketball and soccer stars but anagram magic
The Best Gaming site ever made!
Visit Website
2
Armor Games
best action games! It's a shame they don't have better sports.

It's the best website ever you should try it
NICE AND NICE WHAT ELSE AS EXPECTED
Armor Games in my option is better than the rest as it has a wide variety of games and all the games have really good quality while most others have crappy games that I feel that staring at paint dry on a wall is more entertaining than the game. :D
Visit Website
3
Kongregate
Kong is very enjoyable and positive. It has a massive range of games in every genre from developers large and small, and a huge community of players. Badges and challenges add an extra level of fun. Developers are supported and encouraged. The whole site is well managed. I love it.
I completely agree with the comment. Anyone developing a beta game can post it in kongregate.
Kong has to be absolutely the best gaming site out there. Like most gaming sites, Kong has the basic games, Like Bloons TD and other popular games. However, Developers can also easily post their games on there as well. Another beautiful feature is that many of the funnest and most popular MMOs can be found and accessed with just one Kong account, so you don't have to go on the MMO site and access there. In general, It's easy to use, and a time saver. There's also a fun and easy leveling up system. Since Kong is owned by GameStop, whenever a major game is released, (e.G.:Assassin's Creed I) a challenge is offered to enter a sweepstakes for prizes. There you go. It truly is the best gaming site on the web!
Kongregate not only just focus on making money and players but also on developers. It's the most developer friendly online gaming portal. I've applied to Armorgames for developer account many times but they always denied while my games were performing good on Kongregate. Kongregate also gives contest prize to top 15 monthly games which also attracts more developers.
Visit Website
4
Newgrounds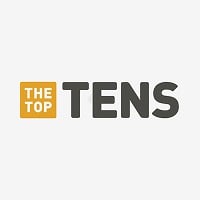 Newgrounds is an American entertainment and social media website and company. Founded on July 6, 1995, by Tom Fulp, the site presently hosts games, movies, audio and artwork in four respective hubs, or Portals.
It is very dumb
Tons of good games
Noo
A good game on there is pico sim date.

pico 1 = 13 years old
pico 2 = 16 years old
pico 3 = 18
5
AddictingGames.com
um...? they are addicting! - moose4life19
It should be the first one miniclip is not as cool as addicting games
Whose with like my comment
Their games are amazing, fun, and very enjoyable therefore I believe they should promote addicting games.com to the very best game website out of all of them especially miniclip.
it's fun
6
Y8
Just yes
Cool website
Sucks
don't spend time on dog doo-doo like this
I played all their games
7
Girls Go Games
I like this website very much!
Its for girls only but it has really good games
I'm a girl and I love it!
Great games. I love Super Doggy and Uphill Rush 6. I totally reccomend them. - PhoenixAura81
8
Agame.com
Best games for boys
Very good games in agame. Com
Very good games wont morecooking and football game
I like this website a lot, it has short, fun and easy games to play when you are waiting or just bored.
9
Bored.com
Yay its one of the best game sites ever
It's the boring game site ever no wonder its called bored.com and it make you feel more bored than you are right now
Displays some of the most outrageous games ever! One of the best gaming communities around the world wide web.
Got some great games however can be a waste of time mostly
10
FRIV
its cool
LIT been playing since I was 4 absoulote favorite
legend.
Yeah, good.
The Contenders
11
Frivclub.com
enjoying
The games is really good
Really good and like it
Good games for boys
12
WillingGames.com
Found four(4) games of interest and so it needs a chance. To put in perspective, Miniclip is 12%, which is where Kongregate 6% is half while WillingGames is 3% which is half of Kongregate. That is good since these pass their grades to each other. They can do at least passable impression of the one ahead. Uncertain future changes but what can be seen there these are quite fine. Fairly good gaming just would see around certainly some can be spotted. Which is good for WillingGames. - iliescu
So many games to play. - libinb
Good website
it sucks
13
FOG
Yay
Yay
Yay
Yay
I don't know it yet.. But I heard its good and mind winding! 1 :P
It is a very good website. It has many new games for downloading, uploading and playing online.
Very very very very... Super
14
Arcadeprehacks Games
I go here to mess around and experiment with my favorite flash games. Good for when you are bored.
15
Andkon Arcade
Good memories
16
Ninja Kiwi
BEST GAME SITE EVER SHOULD BE #1!

Reasons: Created btd series, in my opinion, the reason it should be in #1, Created sas zombie assault series, etc, and other top quality games. truly a classic site!
Its nice and I love it if you want to check how is this go and see
Ninja kiwi is best! They made Bloons series!
I like so much btd5 its super, ninja kiwi me the top 1
17
Nitrome
Nitrome is awesome
It basically has all of the funnest games you can find on miniclip.
cool
There games are fun and puzzling, it has the best IOS game called: icebreaker: a viking voyage, not just that, each game has at least 100 levels, the developers create the weirdest games, they even got challenges and a chat board next to every game and you can collect avatars in most of the games, and there's even avatars on the game itself, all of the avatars are pictures of the games heroes and villans and even allies and the enemies of each game, the best part of the games is the music, it feels so alive like so this is definitely part of the top 20.
18
Club Penguin
This is the most hardcore game I have ever played. If you are an intense gamer, you should be on Club Penguin. In fact, if you don't use Club Penguin, you promote capitalism and hunger in third world countries as you are a fake wannabe gamer. Also, thelegend27 is not on Club Penguin. Therefore, you should play Club Penguin, but only with parental consent and supervision.
Very cool. it's the only cool in world
19
Y8.com
It is so much fun
In the top 3
Lots of boring games must be only 8 games and then ask y8 games?
WHY IN THE WORLD IS THIS NOT HIGHER UP IN THE NUMBER 5 AND UP SPOT what lol
20
Steam
How is this not #1? - SuperDuperSeb
How is it not higher - B1ueNew
Has every triple a title on it and thousands of indie games
Has actual games on it
21
Gamesgames.com
Play it
Its a good website for games
IT HAS ROBLOX
All games for family
22
One More Level
I loved this site in middle school! I've been trying to remember what it was called! Thank you
This is to much blocked stuff!
Never heard of it in my life please tell me if you know it
Me too I've never hear of it either
23
Roblox
It should be way higher in the list because it actually has quality games and a bunch more features.
Yes
All games on the website are made by other users. The moderation is good, so children can play it. Need to know how to use Lua scripting or whatever to be able to build a proper game.
It is a great game I play it like everyday!
24
Flipline Studios
High Quality Judgement, if you like a Fun Incremental Experience, this is the site for you!
They make a lot of their own games (mainly cooking related) and have a lot of games from other sites to keep you busy
This game makes really amazing cooking games, you should try some
I love the games
25
CrazyMonkeyGames.com
Crazymonkeygames is so awesome. It has so much games and you just fell nostalgic.
26
Not Doppler
Cult classic played it since I was like 3
I'm surprised this game wasn't in the top 5, its far superior in entertainment then any other website I've visited.
This should be number one. It has maybe not every game you could think of, but every TYPE of game you could think of, I have NEVER EVER gotten bored on that website whatsoever. I still play all my computer games there.
The best website by far!
27
A10.com
amazing
I really like A10 it is one of my favorite game sites.
A10 is one of my favorite game sites.
It has 1000000 of exiting games you should try it yo
28 Flashgames247
29
friv2017.club
It have very much game and all is good I love it
The best it should be number 1
I like this games website. Resposive, I can play on my mobile. - uronstone
i love it
30
Sugar Free Games
Well...it wasn't blocked/...
31
Pogo.com
It used to be fun. Now there is no customer service and they have tried to convince me my account has been hacked and they will fix it for $99. I have Norton and they say I have had no one hack my computer. It is a scam.
Its a very good website... Theirs lot of amazing games in it... Like scrabbles n lot more!
They have a real problem with allowing guest passes. In short they won't let you use more than one. I've been given 5 day free trial guest passes as thank yous from people on the site and I couldn't use any of them.
Very good game pogo...
32
Cool Math
This site is my childhood, don't put disrespect on its name.
Cool math has many coool games to play on
Lovley website
I have been using this website all my life but it isn't free now:( only in the mornings because they know schools use it. It doesn't only have math games by the way
33
Box10.com
Good I like it ill give the best play
Love this site
GOOD GAMES AND THE BEST GAME IN BOX10.cOM IS MUTANT FIGHTING CUP SUPER GAME THANKS TOP TEN BEST GAMES SITE THANKS FOR SHOWING ME BEST GAMES.cOM
34
Kizi
Best game
Best games site I have ever been on. I have been on Kizi since 2012.
It is awesome then it look
Its more fun then it looks
35 Flash-Games
36
Candystand.com
Should be way higher
37
Moshi Monsters
I love this game but you have to log in you need to have an email by the way hope you love it I am just about to try it out loving it all ready! yeah amazing
I hope you love this too
This a weird web
The one who says this is not good is a bum
38
Zapak
There are no good games and not preparing CD
I like zapak games much
When I was small my father will always put this game site and also I love iy
When I was too small I only play games on zapak
39
Glowmonkey.com
Awesome website! Really fun games and you just have to try this website out because when you do you wont want to stop playing glow monkey games.
Worst website ever, I clicked on all games and it only has like 20 games and I tried like about 7 games every single one was horrible
40
KBH Games
A lot of games, faster update than other sites
Great Site!
My favorite game on the site is super smash flash
A lot of retro classics. I was playing Pokemonyellow on it. Takes me back to my childhood.
41 Free Games Jungle
42 Zynga.com
43
car-racinggames.com
Good website to play car racing games. Like it.
good
44
Silvergames.com
Cool site!
It has about more than five hundred games per subject and more than 15 subjects I have tried it for 2 years its AWESOME
There's much awesome games.
It really good
45
Friv 2
It is a very Cool website
46
Unblocked Games Hub (UGH)
Its cool better mini clip should be first with sliver way better mini clip should be last
47 MostFunGames
48
Byond.com
Build Your Own Dreams - A large, free create-and-play gaming community. Popular games includes Omega Mall, Icon Chatters, Jaydia's Realm, and more!
49
Atmegame
Awesome
Great games website that provide you such a all games
Very awesome website to playing online games
Very good gaming website I enjoy the gaming
50 GamesFree.com
PSearch List