Top Ten Best Homepages
Blebaer112
The Top Ten
1
BestHomepageEver.com
Nice selection of information items offering many directional options
Simple homepage that has all of the best links. No advertisements, a clean look, and useful for me at work or at home.
It's the best homepage ever! Seriously, everything that all the other sites have, various options of search engines and news/mail sites, etc. But it also has really cool links behind the banner, which doesn't just change everyday, but changes every single time you reload the page! Why would you have Google, a search engine, with no extra links or news or suggestions, be your homepage, when here you can choose between several search engines, including Google, and have instant links to every major shopping, social, and news network? People who put a simple search engine as their homepage seriously lack imagination and/or curiosity.
Have had and enjoyed this page for several years. I have things I am interested in and things I am not. Other homepages throw so much at you that it is hard to find what you really want. It is good for anyone with vision problems as well. Just awesome and thanks for Justin's continued work to keep it the best!
901 Comments
Visit Website
2
Google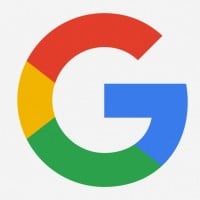 Google is an American multinational technology company specializing in Internet-related services and products. These include online advertising technologies, search, cloud computing, and software.
Homepage of Google is easy but how to make it on my computer?
Best homepage you can ever have. everything is at your fingertips.
Easy, reliable and recognisable. Used it for ages and not planning to change anytime soon. A perfect starting point for any web user.
The things I use most, are right there!
Have been using it over a year now and can find no real fault with it. It,s simple, well laid out and easy to use. A GREAT
find for me!
126 Comments
Visit Website
3
Yahoo!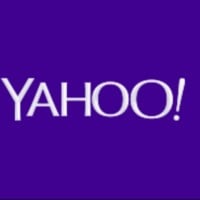 Yahoo! is a web services provider, wholly owned by Verizon Communications through Oath Inc. and headquartered in Sunnyvale, California.
The new Yahoo homepage is just TERRIBLE!

I've been using it for about 14 to 15 years and I can't look at it. They offer NO customization and NO way to go back.

See ya' Yahoo.
Absolutely! And they are obviously politically leaning and post some of the most outrageous garbage I have ever read. They had problems with everything under the sun and refused to repair the problems. So, bye bye Yahoo for me too!
Just switched to Google from YAHOO! (D). Couldn't stand the Statist propaganda anymore.
Yahoo... what a joke. Yahoo has become nothing more than a billboard of advertisements mixed with 'run-of-the-mill' editorials to attract attention to even more billboard advertisements. It's a money sink!
This page sucks. They are always adding popup items that are down right annoying!
I am here because I am looking to replace yahoo. Pop up are redicoulouse. Advertising is obtrusive.
...and on top of it all; not enough that the cursor goes automatically to Yahoo search when opening a new page, now they started substituting my search engine from Google to Yahoo! I just buried them! (*;*) - ILMA
667 Comments
Visit Website
4
Youtube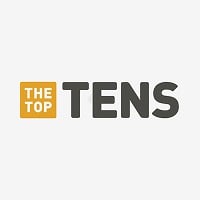 YouTube is a global video-sharing website headquartered in San Bruno, California, United States. The service was created by three former PayPal employees in February 2005. In November 2006, it was bought by Google for US$1.65 billion.
By far the best homepage ever created. - RogerMcBaloney
DUH IT SHOULD BE 1
Yes - AwesomeJawson
It is a very brilliant website with many things to see. I am positive that this is one of the very best websites ever, it even has great new videos for travellers, teens, and any person! Thank you!
26 Comments
5
Bing
You learn and see something interesting everyday, it's pro!
Bing works well for me with the exception of the bottom of the page which seems to be loaded with reports from liberal blogs. You see what seems an interesting article and you end up on some shady blog. Most likely because they are associated with MSN. Unless you like that kind of crap it comes up short.
The more liberal, the better. Trump and the GOP is nothing but lies. Why would I want fake garbage?
I like the Bing home page for me, it has all my daily/regular websites there at my figertips!
Offers many alternatives while searching.
Website designed for my needs!
46 Comments
6
Facebook
Great
Probably one of the worst possible homepages ever.
Facebook is a good website but it's not good as a homepage.
Facebook is the best
4 Comments
7
MSN.com
The amount of advertisement is absolutely disgusting. You can't open ANY news story without sitting through a shameless advertisement first and there isn't even an option to "skip". Absolutely disgusting and I won't use this this site again.
Their "New Look" is the last straw. I put up with the ads which were longer than the news item. I learned to ignore the "News items which only initiated a "Bing Search". Now this new layout is just too much for me.
I couldn't agree more. The new layout is awful and I also can't get it in English anymore - I live in Germany. There is supposed to be a way to change that but haven't found it yet.
Sucks - auto refreshes every 10 to 20 seconds whiles scrolling through and jumps you back to the top of the page. Overloaded with ads. Lately full of opinion pieces being passed off as "News"
If it's not broke don't fix it. Your new format stinks, it's a mess. I have my own bookmark bar. I don't need yours. Searching for a new home page. I've permanently signed out of your services; no longer needed... !
136 Comments
8
TheTopTens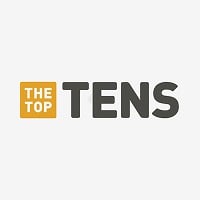 TheTopTens is a website created in 2005, which is used to write top ten lists, where anyone can vote, comment, and write posts about the lists.
Wanna sprite cranberry
What sort of idiot would even go on this site
Meta? - Ikura
This is best.
9 Comments
9
Kadaza
From my testing of Kadaza I am finding the more I use it, the more engaging and enticing it becomes. There are customization features available such as creating a background and customizing your own tiles..
They have teamed up with google to use cookies to get ads through.
I absolutely LOVE this home page. It's quick, user friendly a no ads! Love the colors, the overview and the comprehensive web directory covering alsmost any subject. You can also personalize th start page in a few simple steps. Also, you don't need to register to use the customization features., which is pretty unique. I am using it as my daily start up page for years now, and I'll keep using it. Also my wife loves Kadaza. It's safe, easy and fast. My recommendation: make kadaza your homepage for a fast Internet browsing experience!
Love Kadaza
102 Comments
10
Amazon.com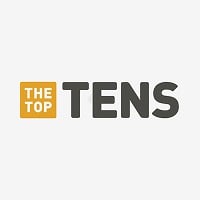 Amazon.com, commonly known as Amazon, is an American electronic commerce and cloud computing company that was founded on July 5, 1994, by Jeff Bezos and is based in Seattle, Washington.
One of the best if you've grown tired of being bombarded with click bait and other annoyances like Bing pushing their extension over and over and over.
I like this home page very much.
It's easy to understand homepage helps it to be the best online shopping site on the planet. - BKAllmighty
The Contenders
11
Twitter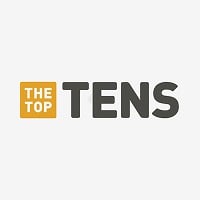 Twitter is an online news and social networking service where users post and interact with messages, "tweets," restricted to 140 characters.
Twitter is good because you can post messages while you can search and get updated with the world
Great site, but ruined everything. They ripped off Facebook, they shutdown Vine for no reason, and more.
Twitter is easy to use and has all your followings posts straight up as soon as you open the app. Twitter is also less cancerous than Facebook and you can stay anonymous whilst having a laugh and trolling.
Well, not exactly a homepage, but is my favorite site to start...
1 Comment
12
hCHOO
Amazing site for Homepage! You can search different search engines with one click without it being too cluttered. Also, you can JOIN free and save your favorites/bookmarks online and access them anywhere. This saves so much time when navigating the internet. You can even customize the colors, order, organize, etc

It really is the BEST HOMEPAGE in 2013! I highly recommend it to everyone.
JOIN free and you can save your links online and access them anywhere, anytime. You can also customize this Homepage! It's free and easy to use. Also, search on any search engine with one click. Just type what you're searching for and click the search engine you want! FREE and EASY to use. JOIN hCHOO.com and find out for yourself.
Google WAS my favorite homepage, but hCHOO.com is now number one. Simplicity of Google, no random news, clean and most importantly allows me to search multiple places from one place. I can also save all my favorites/bookmarks and access them from any device. This is a great idea for a landing page... My new homepage is hchoo! Nice name too
Amazing page for homepage... It has everything you need!
36 Comments
13
DuckDuckGo
Non mainstream media just installed it heard amazing things
Private, effective.
I have used DuckDuckGo for several years and love it!. I've had no trouble with it. If you access settings on your computer, you can set it to always use only this site.
I switched to Duck Duck Go about 3 months ago to get away from Google but so far If I want to use duck duck I have to hit the button on GOOGLE so I gained nothing! I cannot recommend Duck Duck Go because of this, I even keyed it as my preferred site, NOTHING! Not Impressed!
21 Comments
14
IgHome
This on is better than many of the ones that are listed above it.
I have used iHome of years. Now has become slow and deleted some of my gadgets? I'm looking for a new home page.
I used it for a year or so after Yahoo self-destructed. Although many gadgets don't work, and loading was slow, it was still viable. This week they "improved" it. All my gadgets disappeared. Loading is even slower, more gadgets refuse to work (I found one with a posted workaround just for IgHome -- so I'm not the only one. Now looking for something good.
Can set up previews to a wide variety of news, sports, entertainment, and other web sites. Very flexible. Also can set up a long list of shortcuts to any of your frequently visited sites.
6 Comments
15
LinkedIn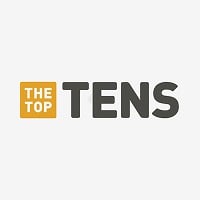 16
Startme
Http://www.startme.com has definitely been the best option for me so far. I've been using it for a while now and I haven't found a reason to keep looking.
Bye, bye Yahoo! Seems like Yahoo is trying to run people off, job well done! I'm permanently starting on Startme now. I can choose what I want to see, and every third article isn't an advert. Screw Yahoo!
I tried several start pages and this is by far the most amazing start page that I know.
I love this home page. I just got it this week.
6 Comments
17
Google Earth
I just found google earth and I think iam going to really like it
18
Wikipedia.org
good
Why would you even say that
19
Instagram.com
Its instagram.com not instagram. Me
20
Flickr.com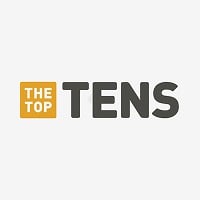 Flickr is an image hosting service and video hosting service. It was created by Ludicorp in 2004. It has changed ownership several times and has been owned by SmugMug since April 2018.The Verge reported in March 2013 that Flickr had a total of 87 million registered members and more than 3.5 million ...read more.
21
AOL.Com
AOL homepage is terrible. Huffington Post is their news provider, some of their writers need to go back to school to learn grammar and punctuation. Their headlines are almost always misleading, and now they have an ad banner that is a short clip that plays automatically and is more than just a little irritating. I've used AOL for as long as I've had internet service and am looking for a better home page.
AOL homepage is a biased left wing job. Lately they changed the appearance of the page and it is cluttered but overly simplistic, almost like its aimed at grade school children.
After many years I have decided I had enough; previous comments hit the nail on the head!
Bias - always read bad news.
12 Comments
22
Protopage
I looked at all these homepages, and decided this one would work- it is perfect! I was able to completely personalize the page. I was able to add links to all my favorite web pages, even my mailbox! I can put my favorite news sites here, without ads (! ) cluttering the page. And, I get to choose the backgrounds, and can add my own personal pictures. Terrific homepage. I'm done with Yahoo and their horrible liberal news stories!
Finally, a page I can customize Any way I want, using news sources, and favorite
pages, without a hassle. GREAT page!
Came here to find something to replace yahoo, and protopage is it for me. If you like the old My Yahoo, then this is for you. News, Weather, Daily Cartoons, and sticky notes make it the best
Great options, everything works and it's fully customisable
17 Comments
23
444websites.com
This where I go whenever I want to hide porn searches from my husband
Fair play to it, it's like the site knows all my Bookmarks
One of the fastest pages I have ever seen. Simple and easy to access linking lot of websites
Cool homepage that makes discovering and using new sites hassle free.
17 Comments
24
eBay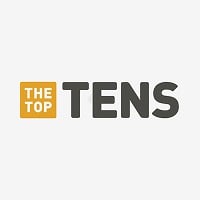 eBay Inc. is an American multinational e-commerce corporation based in San Jose, California that facilitates consumer-to-consumer and business-to-consumer sales through its website.
25
Netvibes
The HELP menu is worthless. If anyone is able to set it up the slightest change or addition obliterates everything. All work is wasted and starting again is just a waste of time. Find something simpler.
I've used Netvibes for years and find it very flexible. Add feeds as desired and don't find it difficult to use. I've often tried other home pages but always come back to Netvibes.
They make this so hard to use after an hour I wanted to shoot myself in the head. Unless you have a masters degree in computer science stay away from this one. - jhs39
Was easy enough to set up. Got all my news in one place. The only thing I don't like is a minor issue (with cookies expiring I think) that forces my browser to forget my password. But on the whole a very strong and configurable home page with no adds which keeps things just the way I like them.
26
Dogpile
Great simple uncluttered homepage.
Serviceable search engine
27
Homepage.org
It is really the best home page to have everything is very well organized there when you need it and the most of the background images or wallpapers are cheerful, inspiring and beautiful.
It fits this list perfectly. It's meant to be one of the key Internet homepages. - internet
Simple and to the Point. I like it.
I have only visited but, This page seems to be very organized and beneficial!
12 Comments
28 Miniclip.com
29
Fox News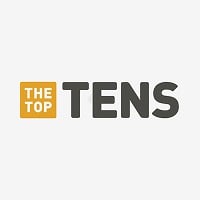 Fox News Channel is an American basic cable and satellite news television channel that is owned by the Fox Entertainment Group subsidiary of 21st Century Fox.
Brutally honest... I'll go here.
Faux Not News
Great site! Finally I can get the news unfiltered by liberal bias.
No fake news, only facts
4 Comments
30
Excite.com
I used Excite for years. You could customize the colors, layout, add your own bookmarks and it offered Things you could add like favorite comics, weather for your favorite cities, etc. Then in April of 2019 they completely revised it and ruined it. Now it's just the same as all others. Crammed with news feeds, no customizable features and nothing you can't find in any other homepage. It's worthless. I'm looking for a new homepage.
A bit old looking and less functional than it used to be, but the same can be said for me. I still use it since I am familiar with the paradigm. Not much that will "excite" but it is functional for storing and grouping personal links so that they will be available across multiple computers (yes, I know browsers now have that ability) and when looking for things from remote locations.
Why is your website numbered on this page? I Wasn't able to view your website as I did the others.. Is this a joke? Your name doesn't match your actions, very frustrating.
Best Home Page I Have Worked With
6 Comments
31
Papaly.com
Been using Papaly for months now. Has to be my new favorite social networking site. Makes it easier to find relevant content for anything you might be interested in. I'm hooked, plain and simple.
I use it as my start page and I'm loving it. Makes my life easier searching through all my bookmarks. You won't regret trying them.
This is a great site for storing bookmarks online. In time, the makers of this site might develop it a little more, which might be nice (for picky people like me) but I can honestly say it is one of the best bookmarking sites I have ever seen.
Top & fast growing social start page
3 Comments
32
Habbo
Do you think Habbo was better before the merge?
But I'm past the age of Habbo and I would never go on it ever again in my life. But I have memories.
Because it is just great! You can spend 5 hours on it that you don't even know. It is good for kids because they can learn to speak English with people, if nothing at all...
33
Yandex.com
Very beatifull search engine and homepage
34
search.com
It is great! Simple and amazing... Just like Google!
35
Newspaperfront.com
This is a great web sight: if you compare an area's politics, culture and current activity along with the front pages of the
Nearest headline newspaper then you can surmise what is actually happening, of course this is after you factor in what corporation and then what owner has control of that paper. Thirty years ago you only had to read the headlines but journalism, as we used to know it, is dead.
If you like news headlines and newspaper front pages this is the perfect Homepage. It features front pages from 49 different countries with major emphasis on the US, UK and Canadian front pages. Its simple design is visual and to the point and updates daily. Give it a try, you'll like it. (A Homepage.org website)
36
myway
Don't understand weather critics. Easy to customize, great info and access to full weather forecast, wind speed, radar, etc. No ads to have to deal with. All free. Also, completely satisfactory email. And, it is fast. Has a line that tells you how fast every time you hit enter and arrive at your destination.
I have tried Myway and the weather never changes, I have a couple of places listed and every day the weather is the same, they said they know about it and are trying to fix it, that was weeks ago, can't stand it any more... Moving on to find another one that works properly, see ya Myway.
Was the best. No more.
Used it for years, but it's time to change. As for the page, there isn't much you can change. The sunrise never worked, the weather never changes, and there is NO ONE to ask for help from. It's like they set it up and then went on one long vacation.
5 Comments
37
Verizon
Ads in my face;no more on Yahoo!
38
ihp.com
The name is perfect: This is the Homepage for the Internet.

It's very easy to remember, 3 letter.com name,

It's clean, not too crowded so it'll be easy on my eyes if I leave it on my screen (I don't want to stare at a blank page with just a search box all day long either),

It's got lots of useful links to other sites,

I can read the headlines in the News, Weather, Sports, and other current events, entertainment, finance, music, and lots more,

I can right away see the latest addition to popular YouTube channels and watch them, it's got different categories, it's perfect for YouTube videos,

I can select between just basic stuff or a page full of info.

I think IHP is very simple yet very effective and comprehensive. You can set it as your homepage and see what other websites are up to. This is what the homepage for the Internet should look like. I'll go with IHP.
This website is really cool, I like it the design and content. It's not complicated and it's really organized.
39 www.Ustart.org
40 alterVISTA
41
XFINITY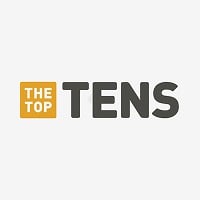 I am a Comcast customer. I tolerated the old home page because it had all the information that I needed in a reasonable format. Their 20 second news and entertainment clips were typically preceded by a 15 to 30 second commercial advertisement. You might hear the same advertisement multiple times in a row if you clicked on multiple clips. I stopped viewing their clips because of this. Today, they changed the home page into a piece of junk. It appears to be picture/video based, which is not my style. I like more text descriptions, with a small picture to highlight the text. I talked with one of their representatives online to vent my displeasure with the new format. I asked how I could get the old home page content/format back. I was told that this was the new improved format and that I could not go back. I indicated that I would be looking for a new home page, and mentioned a few that I was familiar with. I also told the representative that I did not request any changes or improvements ...more
Absolute trash. I could care less about every entertainment and Bollywood latest intrigue. And all this crap takes up the top half of you page. It is another NBC/Comcast abomination. I will no longer waste time putting up with this. And they expect to dominate the world. They have a one-word logo/branding statement and it is best summed up as "Arrogance is US" or "We Are who We Are" and their mission statement has to be "Our Way or the Highway". Their partner in buffoonery is their cable/server provider, xfinity/Comcast another can't seem to keep a connection up for more than a few minute. And they have essentially NO customer service because it's never their fault, always yours or someone else's. They must be trying to get to the pinnacle of secular greed. Anything and everything that will get them another buck. Profiteering Pirates.
The new video changes have made this page a complete waste of time now. It was a reasonable choice before. I cannot support this site with the setup as is. Maybe they will learn if enough people leave, but then again it is "NBC" we are talking about.
Biased and ugly. This is why the American people don't trust the media.
4 Comments
42
Centpage.com
Excellent startpage on the internet. Highly recommended to all as the page has all the best websites and search options. Has improved a lot over the years. Been using it for quite sometime now. Good startpage.
Perhaps the best homepage on this list. CENTPAGE deserves a lot of votes on this list than it already has.
This is one of the best customizable homepage I have come accross. The website links are categorized properly with a lot of search options to search among any search engine. I have this as my homepage and use it often.
It's perhaps the best webpage on the internet. I like the interface with lots of options as a startpage. good one.
1 Comment
43
Boogle
Beautiful and simple home page - displays a new quote (good quotes too) every time the page is refreshed and a one-line Google search box
44 MyBrowserPage.com
45
Fulck.com
1000+ Top Websites in One Place
Unforgettable!
SEO nightmare!
Very useful
46
iloggo
Lets me start up with exactly what I need for my usual activities--perfect.
Nice, everything I look for...
For me iloggo replaces the standard Google homepage with one that isn't just a search bar but links to my most frequently visited sites presented as a logos.
Simple icon bases homepage... love it!
2 Comments
47
HurryLess
Easily the best bookmarking site on the web. Clean, easy, a breeze to customize.
48
4chan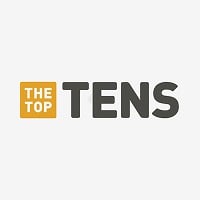 4chan is an English-language imageboard website. Users generally post anonymously, with the most recent posts appearing above the rest.
The best thing EVER! Why in hell is this not in the top 10 list?
49
Viwaco
Viwaco gives people the power to share and makes the world more open and connected.
50
www.richies-mall.com
This Homepage is your one stop online Shopping mall with more than 500 shop merchant and more than 100,000 plus of items for your purchase selection. And it also have your daily popular website navigation and useful information website too. There is language conversion too.
PSearch List
List StatsCreated 5 Jul 2010
8,000 votes
67 listings
9 years, 134 days old

Top Remixes (73)
1. hCHOO
2. Google
3. Yahoo!

Dustin832
1. hCHOO
2. Google
3. Facebook

fabio.borges.12576
1. Kadaza
2. Netvibes
3. Yahoo!

evaanddirk
View All 73
Error Reporting
See a factual error in these listings? Report it
here
.