Top Ten Best Homepages
Blebaer112
The Contenders: Page 2
21
myway
Don't understand weather critics. Easy to customize, great info and access to full weather forecast, wind speed, radar, etc. No ads to have to deal with. All free. Also, completely satisfactory email. And, it is fast. Has a line that tells you how fast every time you hit enter and arrive at your destination.
I have tried Myway and the weather never changes, I have a couple of places listed and every day the weather is the same, they said they know about it and are trying to fix it, that was weeks ago, can't stand it any more... Moving on to find another one that works properly, see ya Myway.
Used it for years, but it's time to change. As for the page, there isn't much you can change. The sunrise never worked, the weather never changes, and there is NO ONE to ask for help from. It's like they set it up and then went on one long vacation.
Was the best. No more.
V 5 Comments
22
Funny-Google
Similar to google, but with your name in the logo...
This is very nice home page. I like this home page... I love this...
23 Verizon
24
LinkedIn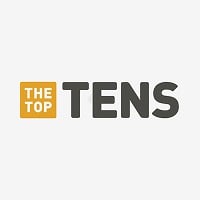 25
Habbo
Because it is just great! You can spend 5 hours on it that you don't even know. It is good for kids because they can learn to speak English with people, if nothing at all...
26
Startific
Pretty different than all the other startpages out there, at least it's a breath of fresh air.
Everything at your fingertips, provide quite a lot of info. In just one place.
Startpage with a beautiful interface, where you just Drag & Drop everything, it's that easy! It's more than a worthy contendant for all major startpage service.
The design of this page is totally awesome, great user interface and easy to work with. I like how I have access to all my favorite websites in one place, all in a pretty cool homepage. - lee.eduard
V 3 Comments
27
Netvibes
The HELP menu is worthless. If anyone is able to set it up the slightest change or addition obliterates everything. All work is wasted and starting again is just a waste of time. Find something simpler.
I've used Netvibes for years and find it very flexible. Add feeds as desired and don't find it difficult to use. I've often tried other home pages but always come back to Netvibes.
They make this so hard to use after an hour I wanted to shoot myself in the head. Unless you have a masters degree in computer science stay away from this one. - jhs39
Was easy enough to set up. Got all my news in one place. The only thing I don't like is a minor issue (with cookies expiring I think) that forces my browser to forget my password. But on the whole a very strong and configurable home page with no adds which keeps things just the way I like them.
28
Dogpile
Serviceable search engine
29 EasySeek.com
30
PortalPanel
I think, users can try PortalPanel. Com. I believe, it is one of the most professional online web bookmarking in the market:
1) You can control your famous social networks.
2) Stores, labels and helps organize bookmarks with a unique link scanning feature that produces a picture thumbnail of each bookmarked page.
3) Creating Instagram Album
4) Calendar
5) RSS Reader
6) Library app is an old-fashioned (in the best way possible) information repository organized by country, region and/or state, and category.
It is a perfect homepage for your daily browsing.
31
Instagram.com
Its instagram.com not instagram. Me
32 Flickr.com
33
iloggo
Lets me start up with exactly what I need for my usual activities--perfect.
Nice, everything I look for...
For me iloggo replaces the standard Google homepage with one that isn't just a search bar but links to my most frequently visited sites presented as a logos.
Customizable Homepage with logos of your most frequently visited sites.
V 2 Comments
34 eBay
35 www.Ustart.org
36
ihp.com
The name is perfect: This is the Homepage for the Internet.

It's very easy to remember, 3 letter.com name,

It's clean, not too crowded so it'll be easy on my eyes if I leave it on my screen (I don't want to stare at a blank page with just a search box all day long either),

It's got lots of useful links to other sites,

I can read the headlines in the News, Weather, Sports, and other current events, entertainment, finance, music, and lots more,

I can right away see the latest addition to popular YouTube channels and watch them, it's got different categories, it's perfect for YouTube videos,

I can select between just basic stuff or a page full of info.

I think IHP is very simple yet very effective and comprehensive. You can set it as your homepage and see what other websites are up to. This is what the homepage for the Internet should look like. I'll go with IHP.
This website is really cool, I like it the design and content. It's not complicated and it's really organized.
37
Excite.com
A bit old looking and less functional than it used to be, but the same can be said for me. I still use it since I am familiar with the paradigm. Not much that will "excite" but it is functional for storing and grouping personal links so that they will be available across multiple computers (yes, I know browsers now have that ability) and when looking for things from remote locations.
Why is your website numbered on this page? I Wasn't able to view your website as I did the others.. Is this a joke? Your name doesn't match your actions, very frustrating.
Best Home Page I Have Worked With
Pro - free
Pro- I can customize the background
Con - Sports tab no longer does MLB scores for favorite teams
Con - not very mobile friendly, especially the mail.
V 5 Comments
38
Yandex.com
Very beatifull search engine and homepage
39
Homepage.org
It fits this list perfectly. It's meant to be one of the key Internet homepages. - internet
Simple and to the Point. I like it.
I have only visited but, This page seems to be very organized and beneficial!
This is the best homepage!
V 11 Comments
40 alterVISTA
PSearch List
Recommended Lists
List Stats
7,000 votes
77 listings
7 years, 230 days old

Top Remixes (72)
1. hCHOO
2. Google
3. Yahoo!

Dustin832
1. hCHOO
2. Google
3. Facebook

fabio.borges.12576
1. Kadaza
2. Netvibes
3. Yahoo!

evaanddirk
View All 72
Posts
Error Reporting
See a factual error in these listings? Report it
here
.