Best Icee Flavors
hockeyguy2100
The Top Ten
1
Blue Raspberry
Blue is always the best flavor,and the blue raspberry Icee is no exception.
By far the best, it makes me so refreshed
because its tastes so good. and it has the sweet blueraspberry flavor that makes you have more!
Love! Hits the spot in this hot summer weather! This flavor is awesome!
V 17 Comments
2
Red Cherry
So much better than blue raspberry
So far the best. Cherry stands out the most. So awesome! I kind of like Blue raspberry not my favorite.
DELICIOUS! So much better than a mediocre flavor like blue raspberry. In fact I wish I had one right now. I love you so much Cherry ICEE. MARry me please
Way better than blue raspberry! You people are nuts! Cherry is by far the tastiest flavor!
V 5 Comments
3
Mountain Dew
raw
I live in se Texas and there are not any places who sell Mountain Dew Icee's. Can u ask manager to order flavor. Coke products are what u can have at stores.
I wanna try this so bad I have heard its so good - michaelwalton
The BEST flavor..but HARD to find
V 2 Comments
4
Coke
You should stick with the flavor Coke ICEE because...

1. When it is melted, you have a soda, while blue raspberry is no such flavor in soda.
2. It tastes like Coke, which is quite easy to fall in love with.
3. One of the biggest companies in the category of pop made this flavor.

Like if you agree --> (the three lines on top of each other and then the thumbs up)
When it melts it's like actual soda
HEy. I lUBb Coke flavored icee. NEver UnDer estimate the poower of sodaqqq - TheAxlErmin
It tastes like Coke but is cooler and better
V 8 Comments
5
Green Apple
Green Apple and Watermelon are my two favorites, but I found one at Carowinds theme park that was sour Green Apple Watermelon IT WAS AMAZING!
Green Apple is the best flavor ever. I love the way it smells and taste
Just straight up delicious, that's all there is to it.
Cool,sour,sweet,tasty,and cold
6
Lemonade
Gucci Gucci guccers
7
White Cherry
They are getting rid of this flavor throughout my town. I'm pissed because it's the only one I enjoy.
I love this flavor! I just get confused as to why there is such thing as "white cherry"! Is there such thing as a white cherry? Perhaps white cherry is a mix between red cherry flavor and sprite flavor, minus the red coloring! Regardless of the mysterious flavor, it is by far my favorite icee! Perfectly complements movie theater popcorn
Blue raspberry, red cherry, and coke can be found at burger king. White cherry is at a movie theater near me.
This is the best icee flavor ever! It's like red cherry only better! I wish more people carried this flavor.
V 12 Comments
8
Watermelon
It's my favorite fruit. I love it. :-)
Do blue strawberry everywhere
It's the best and realistic!
It's great for summer!
9
Vanilla
Vanilla ice with chocolate chips!
It's like ice cream in icee form. Love it!
10
Cherry Coke
its two of the best flavors together: cherry and coke!
I love cherry coke
It is the best flavor and it gives you that big burst of pazzaz in your mouth!
The Contenders
11
Cherry Limeade
It's the best don't question my logic
By far the best
12
Grape
Good taste
The Star Movie Theater in Auburn Hills, MI used to have an ICEE bar with like 12 flavors. The best was grape and the 2nd best was Barqs rootbeer. When they closed it up I cried.
13
Strawberry Fanta
It's SO good!
14
Piña Colada
Best flavor ever mix it with orange red and blue for the best combination of your life
15
Bubble Gum
this should be the top ten because evry kid likes bubble gum and its actually is really good and it should be the very first good flavor.
Never tried it, but every kid I know loves bubblegum, including me! Bubblegum is my life.
I wish I could find this again. The best icee I ever had
This flavor is very hard to find but I think it is good
V 3 Comments
16
Dr. Pepper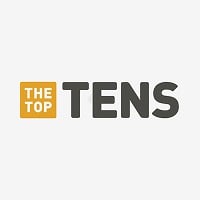 yes
I love Dr. Pepper it is so wonderful. I have a lunchbox of it that how much I love it so much I will die for one. I love it.
You haven't lived until you try the Dr. Pepper vanilla float freeze at Taco Bell! - MEparandriod
Best one out there! Not too sweet
17
Peach
It is so sweet, very enjoyable
Love how abstract the flavor is
I've been drinking Icees for over 50 years and peach is the best flavor I've ever had.
18
Mango
It is fruity and super sweet and awesome
Tastes like real mangos from the islands
19
Golden Punch
The only reason that Golden Punch isn't higher on this list is because it's so damn hard to find. I literally haven't seen it in ten years. It's like a damn unicorn.
Where can I find the golden punch icee in baton rouge, Louisiana?
Yummy in my tum tum
Best ever
20
Cotton Candy
It's the subtle sweetness I love
21
Banana
Found banana icee at a convenient store one time probably 15 years ago, loved it. Never found it again. Love the peach kind also. Can't find it anymore either.
I was at this nick resort and they had it AND IT TASTE LIKE HEAVEN
It's the best!
22
Sour Green Apple-Watermelon
Best flavor ever
23 White Chocolate
24
Big Red
I love this icee the best flavor in my opinion
Better than anything else on this damn list
The dankest of the dank. Period.
25
Coconut
M so good! At water and ice, mix it with wedding cake! MUAHAhaha so god
26
Blue Strawberry
Blue Strawberry is the very best slurpee I've ever tasted I enjoy several a day they have me feeling younger than I really am. If I start my morning with one I am full of all kinds of extra energy that I had no idea I could have. I Am able to run faster and farther than imagined. I've jumped over 6 ft fences and leapt across 20 ft carcasses with not a worry that I wouldn't make it. I would ask that u sold this flavor everywhere but that would be ridiculous just promise u will never stop selling them in Kemp Texas. Thank you...
Blue strawberry flavor
Do this flavor everwhere
MY FAVORITE!
27 Tropical punch
28
Strawberry
Pretty nice
Strawberry is just great
My Favorite!
29
Orange Dream
True to its name, it tastes like a dream! The flavor is not too strong nor too soft, and it has a lovely, soft orange color to boot.
Unfortunately, it seems to also be as flitting as a dream as I have only been able to find it twice.
30
Burgundy Grape
Of course golden punch guy also likes this deep-track flavor
Second best to golden punch!
31
Sprite
They really need it.ASAP
Lemon Lime
Icee
32 Cheerwine
33
Unicorn Icee
This is delicious! You can only find it at target though.
34 Jelly Beans
35
Raspberry Lemonade
"Really fruity and tastes like summer! "
#Yummy
36
Sour Patch Kids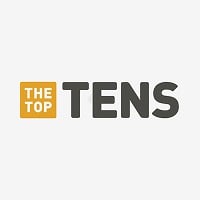 It is good never tried it but is cool 😎 according to my friends should have the 👑 y'all
37
Coke Zero
Great and taste really good
38
Pepsi
I love Pepsi so much
It's the best! It's like heaven in your mouth. 😍
39
Pineapple
You can find it in Puerto Rico
40
Orange Pineapple
Loved this when I was a kid, haven't seen the flavor since 1976
41
Cherry Vanilla
Cherry vanilla is the best icee flavor I've ever had. Haven't seen it in a long time but I still talk about it. That's how good it was.
42 Mountain Dew Voltage
43 Strawberry Kiwi
44
Tiger Blood
Strawberry and coconut
45
Lemon Lime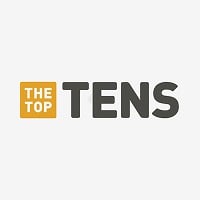 Lemon lime icee is good. I like it
Cool
BAdd New Item