Best Male Singer of Japan
sirea
Solo artist or leader vocal of a band, if he has a career in Japan, put his name here.
The Contenders: Page 2
21 Byou (Screw)
22
miyavi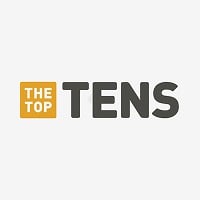 As a whole his vocals aren't especially amazing... But he can sing in a lot of different styles, and I think think this variation shows he is the second best second only to vistlip's Tomo
His voice is sexy and hot, he can do everything with. He can perfectly do variation that make all the difference!
Worlds best singer in the world, his songs are so inspirational and full of meaning, and his voice is awesome in music videos and lives.
He's so amazing and inspiring, his voice is also pretty sexy!
V 6 Comments
23
Nishijima Takahiro (AAA)
Nissy's singing is great! I love him when he sings with AAA, but I love his singles as well!
AHH! Nissy is the reason why I love AAA! I keep replaying Niji just to hear his high notes!
Nissy's voice is so nice, just listen to his solos! It worth it.
Nissy is the best singer in Japan!
24
Asagi (Solo artist, D)
After HYDE and Gackt (everybody has to bow to them), Asagi definitely deserves top ten.

Vocalist for D, and on his own projects. He makes metal and Goth lyrical and graceful.
How could asagi being placed at 22?
Well.. its up to other to describe him but for me, asagi is the best singer that I ever love beside tatsurou MUCC. both of them were so talented and I do think that he deserved top ten..
Objectively, one of the best, asagi have an unique voice
Asagi has the voice of an angel! He has an impressive vocal range and he is a wonderful person <3 He deserves to be number 1 without discussion.
V 8 Comments
25
Tegoshi Yuya
Tegoshi has a clear and good voice either in high or low tone. So when he speaks or sings it looks perfect and I am confident that everyone will hear it comfortably. Congratulation for him.
Tegoshi is a tenor and can sing really well. He has variations and he especially in his ballad songs, his voice is really perfect for ballad songs. Tegoshi has been my very first favorite japanese singer and he still is because his voice is getting better and better.
He has one of the sweetest voices ever! In Tegomass he is the strong firm voice while Masahiro is cleaner and more precise
He has cute face and I like his voice.
26
Shou (Alice Nine)
Shou has the best voice and the highest performance...
V 1 Comment
27 Nishikido Ryo
28
Ninomia Kazunari
Ninomiya kazunari is just perfect
29
Ikuta Toma
A fantastic singer! He brings forth so much emotion with his music. He is really the complete package with his combination of acting and singing. He has been in many musicals with singing/dancing. A truly great artist to listen to!
V 1 Comment
30 Kaya
31
Kota Yabu (Hey! Say! JUMP)
His voice is epic! He can sing high and low notes. Even his sempai admired his ability to sing. When I saw the making of JUMP WORLD, he seems like don't have any difficulties in singing. His techniques and voice are supported by the fact that he also can write and compose songs.
His voice is so good but it's really hard to explain. I love it when he sings Union and my everything. It makes me cry every time.
32
Sono (Matenrou Opera)
His voice is very high and so wonderful!
The way for the interpretation is awesome!
V 1 Comment
33
hide
I love the way he can do so much with his voice, one minute it seems to be his "true"voice and then the next, it's changed again. Such fun.
He's an inspiration to all of us... I love him to death.
He's so amazing to listen to, I just can't get enough of his voice!
V 2 Comments
34
Mao (Sid)
All the songs from SID (that he composes) just has so much feeling... and everything he sings. justs... you can feel his emotions when he sings. He can reach many notes and his voice is just perfect! Did you know he never had vocal lessons until about 2010? Many say he is lip syncing during lives.. but that is not true. His voice is so perfect it sounds good in the studio and on the stage. (Proof he doesn't lip sync: the time he tripped, when he laughs while singing, times his mic stops working) I just can't believe how he isn't in the top ten! He can sing lively or very emotional songs.
HOW IT IS POSSIBLE MAO IS NOT IN THE TOP TEN? I really wonder! I mean... His vocals skills are just PERFECT, he gives me chills every time he opens his (cute) mouth and he has a better voice in live than in recorded song... He has an incredible power and he's also the cutest and funniest vocalist.. SID is a perfect band and Mao a great piece of this band
His voice is quite unique, there are lots of feeling in his song. Whenever he sing it seem like the song comes alive because you can feel it especially RAIN (Full Metal Alchemist)
Mao's vocal skills far exceed many of the vocalist listed in above places. He deserves to be at least in the top ten if not higher. His voice is absolutely beautiful. His voice even got my friend who doesn't listen to music with lyrics let alone Japanese music to listen to him and enjoy his voice. I also might have missed his name, but I think Tatsuya Mistumora should be in the top ten, because if any of you have heard Nico touches the Walls you will understand how amazing of a singer he is.
V 5 Comments
35
Isono Kyo Hiroshi (D'erlanger)
you people don't understand it at all, isono kyo hiroshi is one of the reasons influencing the formation of visual kei with dead end, x luna sea and he has a prettier voice than gackt and toshi but not hyde, but he gathers the attention of audience more than the top 4 - ronluna
isono higuchi has many solo singles like ANGEL at MY HEART, LISTEN to ME, ROSES, Sha-la-la and many more. he also created amazing bands like BUG and DIE IN CRIES - ronluna
one of the best rock voices of japan. he is in the band D'ERLANGER (one of the bands who started visual-kei) and created lots of bands like DIE IN CRIES and BUG. - ronluna
Ruki? Why he was the first? O___O Isono Kyo Hiroshi - he should be in the top five! His voice does not compare to anything and do not forget.
V 1 Comment
36
Taka (ONE OK ROCK)
Just an absolutely incredible voice. And what's maybe most impressive (besides the undeniable ear candy I already mentioned) is that it is suited for anything! He kicks out all types of songs beautifully. Top 5, easily, without question.
Incredibly talented and incredibly underrated! And oh so versatile! Just an absolutely amazing singer!
Versatility, power and presence. He can do it all. He's top 10 for sure!
Unbelievable voice...
Just really unbelievable
V 14 Comments
37
Yomi (Nightmare)
HE IS FANTASTIC I CAN'T USE WORDS TO DESCRIBE AND HES SO CUTE TOO!
Yomi's voice was what made me love the j-rock... Since I heard The World on Death Note
Yomi has a great style of music. He's a great singer.. His voice is made from god.. And he looks very good.
And he like help people around his country.. He's a great person, great in all faces
38
TM Revolution
I don't know why Takenori is ranked so low in this list. Well, I'll admit that he's not that good in the past (and I meant like 5 years ago and beyond) but when you hear his performances now, you'll be blown away! He's one of the few singers who can actually sing better live than recorded. His live performances are so powerful and full of energy!
Why is Takanori so far down this list? He is such an amazing singer, especially live. He puts his heart and soul into those vocals. And his trills are absolutely breathtaking. It's unbelievable that he has such a lung capacity. Listening to his music from the later 90's and comparing to nowm you can see he has definitely improved.
I love his amazing voice, I love his songs, I love Abingdon boys school
He deserves to be #1! He's so iconic! - PerfectImpulseX
V 3 Comments
39
Ken Hirai
He sings for real, with his falsetto he has an unique voice, Ken hirai has a widely known career about the others I don't know really they just have bunches of wannabe and fandom.
V 1 Comment
40
Hokama Hiroki (Orange Range)
His voice is very sexy
I love his voice - Agehakawai
PSearch List
Recommended Lists
Related Lists

Best Male Singer In Concert
Greatest Male Frontman in Japan
Most Memorable 90s Songs by a Male Singer
Most Memorable 90s Albums by a Male Singer
List Stats
6,000 votes
116 listings
10 years, 170 days old

Top Remixes (7)
1. Kamijo
2. Gackt
3. Byou (Screw)
yukikarenkamijou
1. Yamada Ryosuke
2. Yamapi
3. Tatsuya Ueda
zanami
1. Yasu (Janne Da Arc)
2. Kamenashi Kazuya
3. Atsushi (Exile)
Funnyamber
View All 7
Posts
Error Reporting
See a factual error in these listings? Report it
here
.