Best Post Grunge Bands
samuelMCL7
The Top Ten
1
Foo Fighters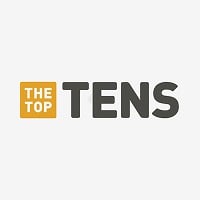 Foo Fighters are an American rock band, formed in Seattle in 1994. The band was founded by Nirvana drummer Dave Grohl after the death of Kurt Cobain and the dissolution of his previous band. The band consists of Dave Grohl (lead vocalist, rhythm guitar, main songwriter), Pat Smear (rhythm guitar), Nate ...read more.
Breaking Benjamin is a great band, I'll say that much, but Foo Fighters take the cake for best post-grunge band by a longshot. When Dave came off the Nirvana scene and headed to his own solo project, it was life-changing and revolutionary. He didn't realize he created a band with soon to be anthems such as Everlong, Monkey Wrench, Best of You, and Learn to Fly. Theyve countlessly sold millions of outstanding records, have amazing shows, great music, hell, theyve sold out Wembley for Christ's sake! A damn good band, 20 years strong, and still kickin' serious ass and taking names today! - Boi
Love this band from some of their more alternative heavier songs like Everlong and other stuff from colour and shape to radio friendly kick ass rock songs like the pretender and learn to fly, to ballads like best of you and all the way up to their latest album Concrete and Gold!
Foo Fighters are my all time favourite band and they deserve to be number 1 because Dave Grohl was just genius to write all these songs especially Everlong.
Yas - PanagosBoi17
V 17 Comments
2
Breaking Benjamin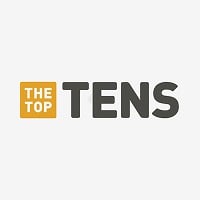 Breaking Benjamin is a American post-grunge/alternative metal band formed in 1998. The bands members all changed in the time between 2010 to 2014, with the exception of Ben Burnley (Vocals). The Ex-Members included Chad Szeliga (Drums), Aaron Fink (Guitar) and Mark Klepaspi (Bass). ...read more.
You will never get a band greater than Breaking Benjamin. There songs are epic and you can rock out to EVERYONE of their songs. Breaking Benjamin is the absolute best that their ever is
Definitely the greatest Post-Grunge in my opinion! Breaking Benjamin has a great array of Nu-Metal/Grunge songs such as "Water" and "Home", but also surprises their fans with mellow soft tunes such as "Forget It" and "Rain".
It's the best band ever! I love that band so much!
These guys have gotten me through a lot of tough times, they have made a great influence on my art and have been the subject of bonding between my girlfriend and I (we've been dating for one year and going to two years as I type this).

I just gotta say Breaking Benjamin is the one band that will always hold a special place in my hear.

Ben if you are reading this, thank you so much.
V 17 Comments
3
Seether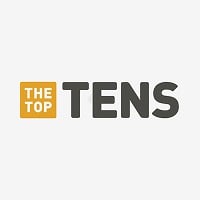 Seether are a South African hard rock band founded in May 1999 in Pretoria, South Africa. The band originally performed under the name Saron Gas until 2002, when they adopted the Seether name.
Seether is lead by Shaun Morgan, who has one of the greatest voices I have ever heard. Too add to that, Seether can shine as a band in many different ways, be it the Heavy metal sound, or the Grunge sound, or the punk sound, or even, believe it or not, they have a few great acoustic songs. Take Broken for example. Also, for Grunge, Fine Again has risen to the top of many lists, while Like Suicide remains great with Metal, and Six Gun Quota is a nice Punk song, great change of pace for Seether.
Seether is amazing, they have many excellent songs. There are very few bands that can put the same level of emotion in their music like seether, the songs that they are probably best known for, broken and fine again, are perfect examples of this
This band deserves more recognition, and not just as a showy charade of nirvana. They do sound similar in certain aspects, but seether has got their own unique style and breath taking energy that only they possess, and you gotta respect that.
Great band with consistency throughout their discography. Morgan is one of the most underrated writers of his generation and has an infectious way of combining heavy music with melodic hooks that no one else in the genre has seemed to capture.
V 8 Comments
4
Three Days Grace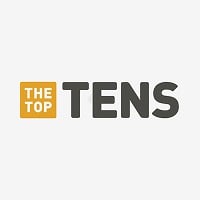 Three Days Grace is a Canadian rock band formed in Norwood, Ontario in 1997 with a line-up consisting of guitarist and lead vocalist Adam Gontier, drummer and backing vocalist Neil Sanderson, and bassist Brad Walst. In 2013 Gontier left the band due to creative differences. He was replaced with Brad's ...read more.
The REAL Three Days Grace (it's not the same without Adam) is the best band ever! The lyrics of their songs are touching your soul, the voice of Adam goes under your skin and... Wait, why are you still reading this? Go and listen to them, you won't regret it, trust me.
Pretty awesome band. One of my favorites.
Come on, so far this is the only real post grunge band on this list. Foo Fighters is grunge not post grunge breaking Benjamin is more of a alt metal / hard rock type and seether is somewhat hard rock type
Per me, I Three Days Grace sono la miglor band post-grunge di sempre, anche se l'addio di Adam Gontier con il successivo arrivo di Walst li ha fatti scendere qualitativamente parlando. Nonostante ciò, continuano ad essere la mia band preferita
V 21 Comments
5
Puddle Of Mudd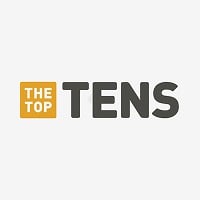 Puddle of Mudd is an American rock band formed in 1991. To date, the band has sold over seven million albums and has had a string of No. 1 hits with their most famous hit being "Blurry".
Staind should at least take Puddle of Mudd's current list rank of 5th place right here, right now. As much of theirs songs are grandly popular, some are mostly characterized as less meaningful and just for rocky kicks and ones as the opposite only on the least occasions. As someone had said best, they're "mediocre at best'. I'll admit that I listened to most of their songs (I even have one of their albums too), but as much as some of the songs were good and enjoyable that you could experience different fuzzy emotions from them, their conventional themes blended in with their musical genres are old and bland. What's more, Wes Scantlin, the band's singer, is dragging a lot of attention to his crazy, controversy-worthy antics that spoil opportunities for his band to continue their way of living, making new music material, releasing new albums, touring around the country to sold-out shows and venues, and all the more enjoying the perks of their success more than enduring the throes ...more
This band is the worst of the butt-rock bands that have been plaguing rock. This band hasn't done one thing that's original, and most of their songs are mediocre at best. They're just another band trying to be Nirvana and failing at it miserably. In addition, the singer has lip-synced in some concerts. The band's music sucks and they aren't a good live act, so they shouldn't be at number five or even in this list.
I like 3 days grace but there's no way there better then Puddle of mudd if only they got the recognition they deserve because they were one of the best band of the 2000's in any genre and made one of the best songs of all time in Blurry
More like Puddle of Dudd, Crud, Cudd, etc. If there are any others, type them in the comments. Now, let's vote up good bands up to this spot, please...
V 10 Comments
6
Nickelback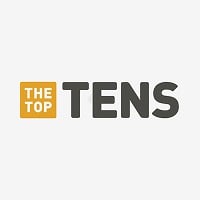 Nickelback is a Canadian rock band formed in 1995 in Hanna, Alberta, Canada. The band is composed of guitarist and lead vocalist Chad Kroeger, guitarist, keyboardist and backing vocalist Ryan Peake, bassist Mike Kroeger, and drummer Daniel Adair.
What it's on 2nd it should placed t no. 1
I prefer shinedown over nickelback, and I wish that shinedown was on this list, but I think nickelback is right around where it should be on this list.
Nickelback is ass and a disgrace to the entire music industry. Any one who likes them should be banned from voicing opinions.
Worst band ever.
V 14 Comments
7
Bush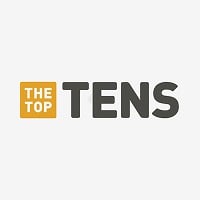 Bush are a British rock band formed in London, England in 1992. The band found their immediate success with the release of their debut album Sixteen Stone in 1994, which is certified 6× multi-platinum by the RIAA.
Carrying on the 90s style
Bush is an awesome post grunge band and Gavin Rossdale has a great grunge voice compared to Kurt Cobain but with a British twist
Not sure people know what post grunge is since bush is number 12
I think it's appalling that Nickelback is ahead of this band.
V 3 Comments
8
Shinedown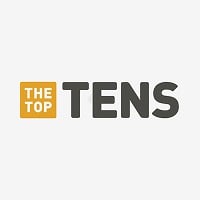 Shinedown is an American hard rock band from Jacksonville, Florida, formed in 2001 and founded by members Brent Smith, Brad Stewart, Jasin Todd, and Barry Kerch.
Aww come on guys! Shinedown is awesome! There aren't enough people looking at this page if Shinedown is all the way down at #14!

Some others that should be much higher that share Shinedown's case (but aren't necessarily as good as Shinedown) are:

Fuel
Creed
Alter Bridge
Godsmack (although they might be a bit more metal than post-grunge)
Theory of a Deadman (although I do agree that their last album was in fact horrible)
Incubus
Flyleaf
THIS BAND REALLY ROCKS. It would be my third favourite band - after Three Days Grace and Breaking Benjamin - and then there comes Seether. But this band is really awesome, it's really worth listening to them. I wish the world could recognize them.
Now don't get me wrong I love Seether and Three Days Grace but this band plays music better than any other not to mention they do great cover songs such as times like these and one.
Been listing this band since I was born thanks to my dad
V 10 Comments
9
Staind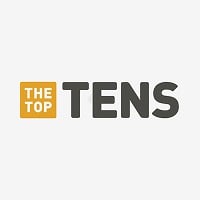 Staind was a rock band formed in Springfield, Massachusetts in 1995. ...read more.
Staind is the only band I know that can do heavy metal, and you cans still understand them. Aaron Lewis has a very beautiful unique voice. But the guy from breaking Benjamin sounds the same as many other post grudge and alternative bands
Breaking Benjamin and Three Days Grace aren't even post-grunge. Staind should have the title as best of post-grunge.
Definitely post grunge and Aaron Lewis has that great post grunge voice of a poet
Good harmony along with great vocalist
V 7 Comments
10
Silverchair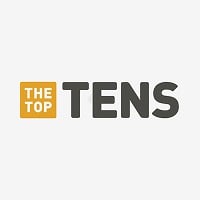 Silverchair were an Australian rock band, which formed in 1992 as Innocent Criminals in Merewether, Newcastle with the line-up of Ben Gillies on drums, Daniel Johns on vocals and guitars, and Chris Joannou on bass guitar.
I'm sorry but there is no way in HELL Nickelback is better than Silverchair. They made a masterpiece of an album at age 14. Their hit song "Tomorrow" had a demo version from when they were 12/13 years old. Freak Show and Neon Ballroom are complete works of art and Diorama is amazing. Young Modern showcases their HUGE style change and it is not very well liked but honestly, it can easily be appreciated when you can understand that they're older now and so is their music and it shows how much Daniel's health has improved. Best band ever.
Frogstomp is FAULTLESS, only criticised for their ages (14) and by people making comparisons because they are too lazy to listen to the music. Freak Show is the perfect follow up. Neon Ballroom showcases Daniel's vocal range, although most wouldn't call it rock or grunge, it is still a great album. Diorama is okay, not Silverchair at their finest, and no-one really counts Young Modern anyway.
Silverchair is a great band, from start to end. You just have to acknowledge that just as people grow up an evolve, so does their (musical) expressions. Everyone of their albums are great, from Frogstomp to Young Modern. Daniel Johns is a great music genius and even now that his solo project is light years apart from that grunge sound, is still great music.
All their albums are great. The first 2 are grunge, the rest not. Hard to pick a personal favourite. I love them all.
V 5 Comments
The Contenders
11
Candlebox
Candlebox's first album alone beats all the other bands on this list, I however consider Candlebox grunge, they came out of Seattle and released their first album (self-titled) in 1993, not even a full year after the release of Stone Temple Pilots' Core and Alice in Chains' Dirt.
12
Fuel
Wow, shame they are ranked so low. Sunburn and Something like Human were great full albums, not just the hit singles. And agree, they were a really great live band as well. Lead vocals are powerful.
They have consistently churned out some of the best post grunge albums since they first hit the scene. The deep cuts on every album could be singles. Listen to These Things and tell me that isn't a great song... or Bittersweet, Sunburn, or Mary Pretends before judging them solely off of Shimmer, Falls on Me and of course Hemmorage which are all great songs as well. They also have some good heavier songs, such as Untitled, Empty Spaces, Last Time, Jesus or a Gun. Definelty seem to have a strong Stone Temple Pilots influence in my opinion.
This band is kick ass. Should be in Top 5!
Yeah, Fuel rocked!
V 4 Comments
13
Chevelle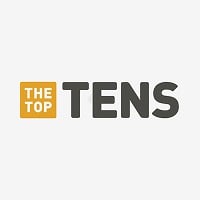 Chevelle is an American rock band that formed in 1995 in the Chicago suburb of Grayslake, Illinois. The band was originally composed of brothers: Pete Loeffler, Sam Loeffler and Joe Loeffler.
Meaningful songs and an untouchable aggression pours out from this band. They need to be higher.
Best post grunge ever
Better than most post grunge bands- if you'd call them post grunge
One of the beSt bands ever! -Matthew
14
3 Doors Down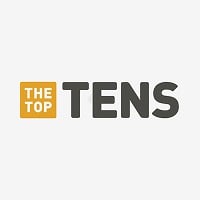 3 Doors Down is an American rock band from Escatawpa, Mississippi that formed in 1996. The band originally consisted of Brad Arnold (vocals/drums), Todd Harrell (bass guitar) and Matt Roberts (guitar). They were soon joined by guitarist Chris Henderson, and later by drummer Richard Liles.
Very good lyrics. Their lyrics have feeling and they deserve a bit higher place.
Best writers on the list. 3 Doors Down has the best lyrics of this list.
3 Doors Down are an awesome and and deserve to be higher then some of the other bands on here for their masterful way of capturing emotion in their songsp
Nickelback is overrated -.-
V 4 Comments
15
Creed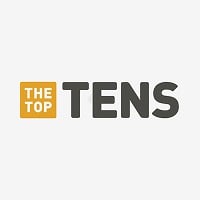 Creed is an American rock band, formed in 1993 in Tallahassee, Florida. The band's best-known line-up consists of lead vocalist Scott Stapp, guitarist and vocalist Mark Tremonti, bassist Brian Marshall, and drummer Scott Phillips.
Creed brings back memories of my childhood. I remember listening to them a lot when I was a kid. They should be ranked higher then 14, I would rank them top 5.
Creed should be number 1 I still pop in Human Clay every week
Creed deserves to be much higher! There too 5 in my opinion
For me fantastic tunes and brilliant and wise lyrics they made. They are now somehow forgetten what a shame☹
16
Alter Bridge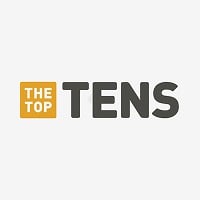 Alter Bridge is an American rock band from Orlando, Florida, formed in 2004. The band consists of lead vocalist and guitarist Myles Kennedy, lead guitarist and backing vocalist Mark Tremonti, bassist Brian Marshall, and drummer Scott Phillips.
Nothing even comes close to this band!
All those who are not voting them are fools. They have one of the best vocalists and this gen's greatest guitarist in the world! Listen to any of their song
You dudes that haven't vote for AB, the solo guitar playing in blackbird track, has been chosen to be the best solo performances in history, by guitarist magazine
Excelent mix of post-grung, southern rock and metal.
V 15 Comments
17
Live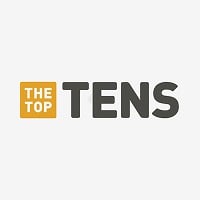 Live is an American rock band from York, Pennsylvania, composed of Chad Taylor, Patrick Dahlheimer, Chad Gracey, and Chris Shinn. Live's original lead singer Ed Kowalczyk left the band in November 2009.
Throwing Copper is a great album but the rest isn't very good.
18
Audioslave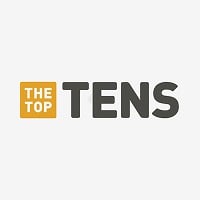 ...read more.
How are they 33?! They deserve better than that
What!? Number 40th? This is an outrage
These guys are awesome! RATM with Chris Cornell really works!
One of my favourite Bands,
Why?
Come on have you ever heared:
Like a Stone
That awesome voice
19
Collective Soul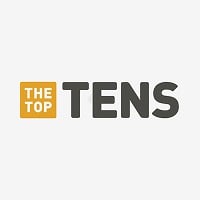 Collective Soul is an American rock band originally from Stockbridge, Georgia. Now based in Atlanta, the group consists of lead vocalist Ed Roland, rhythm guitarist Dean Roland, bassist Will Turpin, drummer Johnny Rabb and lead guitarist Jesse Triplett.
Collective Soul deserves to be a lot higher on this list. Their ability to successfully vary dynamics, true ballads to hard rock, and to expand beyond basic post-grunge sounds is very underappreciated whenever great bands of the 90s are reckoned, and they've kept making music since. Foo Fighters may have maintained commercial success, but musically I've always been a bigger fan of CS. - Fel6x
One of the best bands of 90s & 00s
This band is amazing! The Workd I Know is a very heartfelt song while shine is a great grunge track! - dragon13304
20
Dinosaur Jr.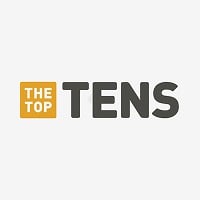 Dinosaur Jr. is an American rock band formed in Amherst, Massachusetts, in 1984, originally simply called Dinosaur until legal issues forced a change in name.
Great band, but not post-grunge. - Gruunge
PSearch List
Recommended Lists
Related Lists
Best Post Grunge Bands of the 2000s

Top 10 Heaviest Grunge and Post Grunge Bands

Best Nu Metal and Post Grunge Bands

Top 10 Grunge and Post Grunge Bands
List Stats
1,000 votes
75 listings
6 years, 333 days old

Top Remixes (12)

1. Foo Fighters
2. Seether
3. Shinedown
Kytotoxic

1. Foo Fighters
2. Linkin Park
3. Breaking Benjamin
Du

1. Nickelback
2. Foo Fighters
3. Seether
christangrant
View All 12
Posts
Error Reporting
See a factual error in these listings? Report it
here
.