Top 10 Best Reggaeton Artists of All Time
skullgangjewelz
The Top Ten
1
Daddy Yankee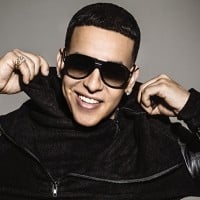 Ramón Luis Ayala Rodríguez, known by his stage name Daddy Yankee, is a Puerto Rican singer, songwriter, actor and record producer.
Daddy Yankee is the King of reggaeton. When you listen his songs you feels it, even when you don't understand it. His style and music are loveable. He got the best lines in every songs.
He is a all ways will be a king of what he does every song he makes is a hit
NO DOUBT, NUMBER 1
My favourite spanish singer...king daddy
67 Comments
2
Don Omar
The absolute best
There is no one better. Simple.
The best.. whole time
Don Omar it's the best of all! no doubt.
27 Comments
3
Arcangel
Lyrically the best
This guy has an amazing voice and has a great talent I think he should make more music. He needs to show the world what he is made of. His talents should be opened up to the world so everyone can see that he has an amazing voice.
Arcangel has a little something different from most reggaetoneros; he is clever and suave in his lyrics, sexy in his delivery, and he has a spunky personality that comes through all of his songs in a great way.
Great voice and has a different flow from other artists. Unique delivery unique artist.
15 Comments
4
Wisin
The greatest
Wisin y Yandel are th perfect match. I love their work!
One half of the duo Wisin & Yandel, great lyrics, and great style. - skullgangjewelz
Should be at least in second place. One of the worlds best urban artist
6 Comments
5
Wisin & Yandel
The Best duo!...their still huge even to this day. they went from selling and making hits as a duo and then they made hits alone
Should be number 1. They've done more as a duo than daddy yankee or don Omar
Wisin y Yandel are the best ever they should be number one on the list
6
Yandel
One half of the duo Wisin & Yandel, great vocals, and great style. - skullgangjewelz
Great artist with great vocals. Only downfall is that he uses autotuning.
Te amo me encanta todos el cancion
He's number one, and holds the most number ones 2016 alone he has 5 #1 hits
#ENCANTADORA #AYMIDIOS #ElPERDEDORREMIX #IMAGINAR #NUNCAMEOLVIDES TELL ME WHO ELSE IN 2016 has 5 number 1 in billboard hot Latin AirPlay? Besides #ELCAPITAN #DANGEROUS💯
7
Tego Calderon
Tego Calderon definitely deserves to be #1. As big as he got, he always kept it 100% true. He can do shows anywhere and it'll sell out. On to of just being a artists, he's also an actor. Even when he turned independent, he still gets hits everywhere. Did I mention that he dropped a mixtape that got nominated a Latin Grammy for best Urban album! He's the only dude that has dropped a mixtape to get nominated for a Grammy or Latin Grammy.
Tego Calderon is the reggaeton artists that has put on the most, keeps it real, and makes great music. He isn't a regular poser. He tells you true story and shows love to where he comes from. A real legend with no doubt.
Actually Daddy Yankee is the best, no doubt about it! But my vote goes to Tego Calderon because I he's to low in this list! Tego is after Daddy Yankee and Don Omar absolutly the best reggaeton artist. Unique in this genre and has an self made great style, while other artists are copying each other. I love Tego Calderon!
If somebody need to be mention like one of the first and best to get international the reggueton music is Tego he is big with lyrics and with the special voice and style that definitely make one of the best contribution to music world in this category
7 Comments
8
Tito El Bambino
He should be one of the tops, he's classics where the best.
Love him and his voice he should be number 2
9
Zion
A super veteran, vocals like no other, and a hit maker. - skullgangjewelz
Is to Reggaeton what, Jordan is to basketball. - skullgangjewelz
The Perfect Melody
Has the most hits. enough said
10
Zion & Lennox
They are AMAZING! That's it.
They're the goat PERIOD,zion brings it every time on the hooks and lennox is a straight savage on the verses!
The Contenders
11
Ken-Y
Ken-Y is my favorite artist... I relate to many of his songs, he has got a great voice and he is simply amazing, all his songs become hits and he sure gets a lot of girls... I would like to meet him...
well the only reason that I voted for ken-y is because he is such a sweet heart and I would like to meet him and be with him so that I wont go to school
Began as a youngster, great vocals, and everything he drops is a hit. - skullgangjewelz
One of the best singers in reggaeton
4 Comments
12
R.K.M & Ken-Y
Las canciones son Buenas la mejor cancion que tienen es TONTA
13
De La Ghetto
A very talented man
This guy is very versatile, the most versatile singer in the game right now.
A young talented artist, with his diferent styles, and song titiles. - skullgangjewelz
he is a great singer and the meaning behind his songs are so sweet. I would love to meet him
7 Comments
14
J Balvin
Best one!
Probably top5
Best of all time
He is next level Reggaeton artist
21 Comments
15 Alexis
16
Nengo Flow
Real g for life
AS good as Daddy Yankee
Nengo flow is the loudest artist out in PR theirs no way any of these others top him he has constant hits all the others are mainstream nengo music has true Puerto Rican ties. All these rapper are main stream their produces give them a topic they make a song and make millions and wait 6 months to reapeat the process nengo has new materiel almost evey month if their real people from PR voting in this thing they will tell you hands down who is running the game right now and better say the last four years or five
He's the realiest rapper in PR I'm Cuban and I love all of his song
5 Comments
17
Alexis Y Fido
Great musica todo moves y todo de todo!
18 Fido
19
Hector El Father
Role model
My favorite
El father, the best
In the generation when reggaeton was reggaeton.
4 Comments
20
Farruko
The best reggaeton artist, it's the artist of the moment. The best reggaeton artist of 2012 & 2013.
Farruko is the future he is on top of everyone
Artist of the new generation.
The best singer in reggaeton hits
6 Comments
21
Plan B
There are the bests please vote for them please heard there music because the know how to sing and make you dance
The best of combination voices singers!
I love plan b they the best reggaeton singer ever:) they make you move, dance and shake your booty. Lol. Please subscribe at YouTube plvblive please. Like they say plan b es plan b!
They got really good music
11 Comments
22
Nicky Jam
Inspiring artist
His lyrics and beats are very compelling.
AMAZING ARTIST
Legend!
8 Comments
23
Maluma
The tone of his voice is so cool
Most humblest and prettiest of course the best maluma baby
Cute
Sexy
11 Comments
24
Baby Rasta & Gringo
Baby rasta y gringo are the best duo their music got play every skipping party I when while I was in high school now is 2015 and I still hear this guy making hits after hits this guy will always be remember as all times they should be at #4 on this list they crush gay wisin y yandel n plan b n zion y lennox n of course rakim y ken y put this all the way down on this list
25
Anuel AA
Best youtuber ever better than pewdiepie
Best
Best trap rapper he should be #1
Best rapper alive
2 Comments
26 Jowell & Randy
27
Residente Calle 13
nadia come tu. atrevete-songs that discover reggeaton to me and made me want more. also rene perez looks good :-)

He should be # 1, because he actually has amazing lyrics, better than most American rappers. Daddy Yankee and Don Omar are sellouts. # 1 residente # 2 tego calderon # 3 Arcangel #4 Neñgo flow # 5 Farruko
28
J Alvarez
One of the most compelling vocalists out there...
The best
Best
Best singer of all time...
5 Comments
29
Yomo
The best lyrics in the game period. Also an very original style. - skullgangjewelz
He should be like 6-9 some where in between. He's dope
Can't believe yomo is not top 5... Listen to el circo... That's freestyle
30
Randy
randy has one of the best voices in the game should be #3 on this list
I agree randy should be top 5. Personally maybe number 2 or 3.
SOY TU FANN RANDY
31
Baby Rasta
I feel he should be higher on the list. Way better then plan b!
Very underrated, but one of the artists responsible, for making reggaeton what it is today. - skullgangjewelz
Baby Rasta is underrated, he belongs much higher on this list. His lyrics in Spanish are incredible, plus he makes mainstream to underground hits. Listen to the old Noise mixtapes and tell me he ain't the best! Where is Tego Calderon on this list?
The problem with Baby Rasta his involments in the Lobos street drug gang! Everybody in Puerto Rico knows his true colors
32
Angel & Khriz
Their music is fun to listen to and gets my body movin! I'm waitin on their upcoming work
This due got great funky fresh flow in their music love listening to them
33
Cosculluela
cosculluela is the best liraclly he's tied with tempo #1 tempo #2cosculluela #3tego #4voltio #5nejo theyre in the malianteo list
He has the Hottest music out here Mr. Soldout #ripcorrea #riplele #ripElmago #losmejoresdelmundo #kendoycoscu
The hottest and realest out there.
No one is hotter then this man right now call him mr sold out he sold out Puerto Rico's biggest arena
5 Comments
34
Ivy Queen
I love ivy queen she is the best reggaeton singer ever she is the real thing she is the best in the reggaeton world she is not afraid to succeed in a mans world she is amazing and incredible
She is the strongest person and women in reggaeton
She is ones of one the best strong singer come from the low and she keep her toes in floor!
The queen is back wit musa her new album coming out june 9th 2012
35
Tempo
The father of the reggaeton and urban music. When no body believe...
Tempo is hands down a force to be reckoned with! I'm glad he's out
The best ever
This man is a true legend in the spanish world if the man never got cought with no edvidance. That's a man that should be free and out of prison for the fact of no proof of trafficing free the man!
4 Comments
36 Tony Dize
37 Lui-G 21+
38
Vico C
Vico C the real OG!
El papa del show great music!
He's one of the at least top 5
Lyrics take don and daddy to school
Vicodin c he is the man, a lot to learn from him
1 Comment
39
Pitbull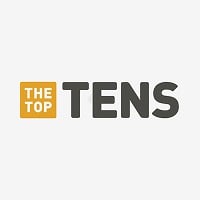 Armando Christian Pérez, better known by his stage name Pitbull, is a Grammy (and Latin Grammy) winning Cuban-American rapper, songwriter and record producer.
Best reggaeton artist
He is the most famous and most successful
He is a reggaeton artist and much more
He combines rap with reggaeton which is awesome
He should be number one,replacing the retarted Daddy Yankee
40
El General
Great artist. - Q-ube
Still earth opening
There wouldn't have been a Daddy Yankee, Don Omar or Tego if not by El General. Checkout other Panamanian artists. Their reggae is on a different level. Their flow will have you jamming non-stop.
EL GENERAL WAS THE BEST EVER PERIOD.
41
Aventura
Hot and very sexy
42
Jennifer Lopez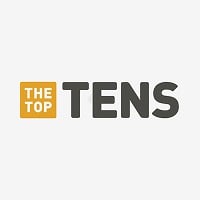 Jennifer Lynn Lopez, also known as J. Lo, is an American singer, actress, dancer, fashion designer, author and producer.
The best of the best!
Unica great music great moves!
43 Lito y Polaco
44 Ñejo
45 Divino
46
Jowell
Best flow del reggeaton no hay nada k ver
47
Noztra
Has some of the best lyrics
48 Nova & Jory
49 Magnate
50 Cheka
PSearch List
Related Lists

Most Underrated Reggaeton Artists
Top 10 Reggaeton Songs for This Thanksgiving
Best Reggaeton Songs
Top Ten Reasons Why Reggaeton Sucks
List StatsCreated 8 Sep 2009
Updated 15 Jan 2017
2,000 votes
69 listings
10 years, 76 days old

Top Remixes (5)

1. Daddy Yankee
2. Wisin
3. Yandel
bj.costas
1. Arcangel
2. Nengo Flow
3. Daddy Yankee
El_loko_PR
1. Daddy Yankee
2. Arcangel
3. Don Omar
Natasja76
View All 5
Error Reporting
See a factual error in these listings? Report it
here
.