Top Ten Best Romantic Songs
1
(Everything I Do) I Do It for You - Bryan Adams

Its the best the biggest and the greatest and should be no 1
One of "THE BEST" songs sung... lovely lyrics..

I wish they should even add Please Forgive me...
Just sweeps the floor of the titanical screw up in the first place. The Best Romantic Song By far..
Love this song
2
My Heart Will Go On - Celine Dion

Still then best every time I listen to it even after so many years
one of all time favorites
I love this song... It's so romantic... And Céline Dion is a amazing singer!
I Love that song
It's perfect for people in love
The titanic love is the love of true hearts. I never forget this song until my death. The greatest and best song ever made. When I listen it I see the life of true lover. Celine dion is the best singer ever
3
I Can't Help Falling in Love - Elvis Presley
Romantic Boom-Hit from King of music - Irina2932
Such a beautiful, relaxing song :). Should be in the first place.
I cry every single time, such a great song.
Very touching one of the most beautiful songs of all time.
4
Tum Hi Ho - Arijit Singh
Awesome song of bollywood
One of the great romantic song of bollywood. N because of arijit singh this song got a new life.
Love your voice arijit...!
You'll never get bored of this song! Best romantic song ever
No song more romantic than this exists. The lyrics are really awesome. And Arijit Singh's voice adds the magic to it.
5
I Don't Want to Miss a Thing - Aerosmith

It's really a great song, because it makes me feel better
,...
This song communicates deep emotion through its vivid lyrics. Invokes my imagination. Top 3 favorite long song of all time!
I don't know why, I just love this song
This great song gives me emotions when I hear it cause it gets me back to sweet memories
6
Heaven - Bryan Adams

The most romantic singer in the world sings his Heaven - amazing song! - Irina2932
It is the world best song!
Heaven and everything I do together are no. 1...
This has been forever be "The Best Song" for me. every time I hear this song playing, it soothes my heart.
7
Amazed - Boyz II Men

8
Asleep & Dreaming - The Magnetic Fields

Well you may not be beautiful/
But it's not for me to judge/
I don't know if you're beautiful/
Because I love you too much - Hajj
9
Wonderful Tonight - Eric Clapton

This song should be in the top 5!
Very very heart touching.
One of the most honest, sincere love songs I've ever heard. Definitely tops the list for me at least.
Without a doubt, must be in top 5. Stop stalling and put it in top 5!
10
You're Still the One - Shania Twain

Great song to send to your sweetheart - Irina2932
MOST romantic song ever, I sang it to my teachers wife for valentines day, but I told her it was from him :P but REALLY romantic
I was looking for this song, just perfect
Its just so beautifully sung that one can't help but fall in love
The Contenders
11
The Book of Love - Peter Gabriel
So romantic song
12
Bed of Roses - Bon Jovi

I want somebody to think of me in the future
13
Hero - Enrique Iglesias

This is the most heart touching song I've ever heard! This should in the first place! The lyrics are awesome and on the top of it it is sung by the most sexiest singer alive-->*Enrique Iglesias*
My opinion is that this song was great because it has a meaning of how it feels when you lose someone.It is very touching.Is just like saying.You don't know what you got until you lose it.
The best Iglesius song ever...! It's so touching. Lovely!
It should be in top of the chart seriously who rated this songs.. It's the most amazing song ever the lyrics is heart touching and he sang it will all his heart he's an incredible singer
14
Your Song - Elton John

I think it should be in the top ten because it's lyrics are perfect and Elton does a nice performance as well - Billyv
I think this should be in top 10. Because I love Elton
15
When You Say Nothing at All - Ronan Keating

Ronan Keating has the most amazing voice... I love him!
Awesome Song.. Thumbs up Ronan..
Worlds best song.. Love it
Such an easy song to learn and play in guitar! Love it. I am gonna cherish this song for the rest of my life.
16
The Book of Love - The Magnetic Fields

17
Atlantis is Calling (S.O.S. for Love) - Modern Talking

This song impressed me deeply
18
Still Loving You - Scorpions

This song never fails to pull the strings in my heart. - maarilynmaanson
It's a outstanding song
No word just wow
Super!
19
Something - The Beatles

The Beatles are undeniably the best. - maarilynmaanson
Frank Sinatra once said this was the best love song of all time, and it is! This song should be number one
Masterpiece!
The most romantic song
20
Careless Whisper - George Michael
No other song like this one...! this should be the greatest song ever made! - BloDayBey
So I'm never gonna dance again, the way I danced with you!
Best love song ever wow
Bryan Adams it's kinda overrated, his songs are awful!
21
Lay All Your Love on Me - Abba

22
Quit Playing Games (With My Heart) - Backstreet Boys
Best boys band of all time.
This is my favorite song by Backstreet Boys - Irina2932
I love the backstreet boy music group!
Backstreet Boys is the best of all time...
Its good song... But how can you drop few more nice songs like sacrifice, viva forever, queen of rain!
23
The Lady In Red - Chris de Burgh

The love of my life dedicated this to me and I feel so special with this song.
Its an amazing romantic song!
Love everything about this song, the melody, the lyrics, everything...
I like it. Bangladesh, Pabna.
24
The Girl - City and Colour

25
With a Little Love - Modern Talking

26
You've Lost That Lovin' Feeling - The Righteous Brothers

27
God Only Knows - The Beach Boys

28
Tomorrow - Europe

29
Always - Bon Jovi

How can this song miss the top 10...
My boyfriend asked me out to this
What the heck!
This song should be in at least top10..
30
Iris - The Goo Goo Dolls

THIS IS THE BEST ROMANTIC SONG OF THE WHOLE WORLD. PLEASE LISTEN TO IT AND IF YOU LIKE IT THEN VOTE IT. THIS IS THE BEST SONG OF GOO GOO DOLLS.

"Iris"

And I'd give up forever to touch you
because I know that you feel me somehow
You're the closest to heaven that I'll ever be
And I don't want to go home right now

And all I can taste is this moment
And all I can breathe is your life
because sooner or later it's over
I just don't want to miss you tonight

And I don't want the world to see me
because I don't think that they'd understand
When everything's made to be broken
I just want you to know who I am

And you can't fight the tears that ain't coming
Or the moment of truth in your lies
When everything feels like the movies
Yeah, you'd bleed just to know you're alive

And I don't want the world to see me
because I don't think that they'd understand
When everything's made to be broken
I just want you to ...more
31
Insatiable - Darren Hayes

Romantic song..i love it
Eternal love
32
Leaving On a Jet Plane - Peter, Paul & Mary

My most favorite one was missing in the list.. So I added!
33
Is This Love - Whitesnake

34
Please Forgive Me - Bryan Adams

What the hell it is doing over here... It should be on the top man... Best song by worlds greatest singer ever...
Love this song too... This song should be in top 10 ranking...
Does touch the heart
Lovely songs..it touch your heart
35
Take a Bow - Madonna

Masterpiece from Queen of Pop! - Irina2932
Love this song, it sings so well about heartache.
The best singer of GALAXY
One of the best
36
Hello - Lionel Richie

No comment needed cause it's the best
Beautifull song
37
Maybe I'm Amazed - Paul McCartney

Why is Paul McCartney behind Whitney Houston? - maarilynmaanson
38
Nothing Matters When We're Dancing - The Magnetic Fields

39
Angel Eyes - Abba

40
I Will Always Love You - Whitney Houston

The vocals are just woow! Sounds like Whitney poured her heart out for this song. Always reminds me of love lost.
The most amazing romantic song I have ever listened to!
Best love song ever! Best VOICE ever!
This Song is Very Emotional And <3 And Love this Song
41
A Thousand Years - Christina Perri

I don't like Twilight, but this is such a beautiful song!
Beautiful song
I love this song...mwah!
I love this song <3 to the core...
42
All I Ask of You - Jackie Evancho

Absolutely incredible. Despite her young age, the girl can sing.
Played this at my daughter's wedding. It was excellent.
Jackie sang this at Yara's "Wedding of the Century" while the couple did the first dance. The sun was setting over the ocean, a gentle breeze was blowing from the bay, as Jackie illuminated the ceremony with her golden voice. Can't get any more romantic than that. [See the video on YouTube.] - BobG
Jackie sang this at the "Wedding of the Century" as the song for the couple's "first dance".
43
My Love - Paul McCartney

44
Thunder Road - Bruce Springsteen

45
Bells of Paris - Modern Talking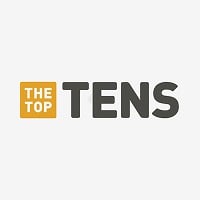 46
Angel - Aerosmith

Beautiful romantic rock song - Irina2932
47
Jiv Rangala - Hariharan & Shreya Ghoshal
Grt song
48
Forever - Sandra

49
Yellow - Coldplay

50
Tu Hi Re - Hariharan & Kavita Krishnamurthy

PSearch List