Best Screamers
skt
The Contenders: Page 2
21 Chris Roetter (Like Moths to Flames)
22
Matt Tuck (Bullet for My Valentine)
Listen to Tears don't fall then vote. You shall soon know the best
I believe Matt Tuck deserves to be first. He's really one of the best metalcore vocalists alive. He was amazing in Scream Aim Fire.
Don't even argue, listen to tears don't fall and others they speak for itself
He is a pretty good screamer, he is also in my favorite metal band
V 10 Comments
23
Andrew Biersack (Black Veil Brides)
I cannot believe Andy is at place 32. Sure, he doesn't scream throughout his songs. But when he does, he blows everyone else out of the water. His solo screams are beyond excellent. His screaming live is BEAUTIFUL. He has no back-up. It's just him. I love andrew so much. His voice is breath-taking. He should be in the top 15 at least.
Few people can scream. Most people don't know the difference between screaming and shouting. Andrew screams with passion, and clearly. So you wont have to search for lyrics. Which you would have to do with an amateur screamer. + Andrew sings with a huge vocal range. My vote goes to Andy. (Andrew)
Andy is amazing! He is so talented, even if he doesn't scream through all of his songs he does sound pretty good, he is only 25 and has been screaming since he first started playing music! He was famous from an early age and that is really cool. I think he should be at least in the top 15!
Should be in at least the top 5
V 13 Comments
24
Chris Cornell (Soundgarden)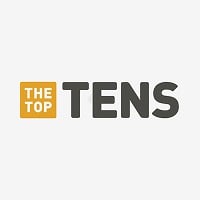 Chris Cornell was an American rock musician and singer-songwriter, best known as the lead vocalist, primary songwriter and rhythm guitarist for Seattle rock band Soundgarden and as former lead vocalist and songwriter for the supergroup Audioslave. He died on May 17, 2017.
25
Benjamin Burnley (Breaking Benjamin)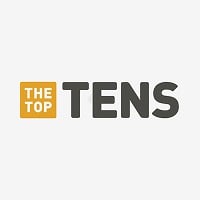 Benjamin Jackson Burnley IV is an American musician, composer, and producer, best known as the founder and frontman of the American rock band Breaking Benjamin.
His screams aren't thin and weak or low and hidden, perfectly in between. And he screams at the right time, not for full choruses or songs.
V 3 Comments
26
Roger Daltrey (The Who)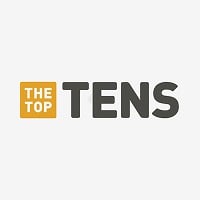 Roger Harry Daltrey, is an English singer and actor. In a music career spanning more than 50 years, Daltrey came to prominence in the mid 1960s as the founder and lead singer of the English rock band The Who, which released fourteen singles that entered the Top 10 charts in the United Kingdom during ...read more.
Can't believe I had to add this guy. You people don't know what screaming is until you've heard Roger Daltrey scream. The original screamer, and still the best.
27
Greg Puciato (The Dillinger Escape Plan)
This guy has a fantastic voice. He dose many different screams, and he can also sing very well. His voice goes fantastically with the incredibly harsh sounding and chaotic guitars and drums of The Dillinger Escape Plan. He does fantastic live performances, and he also did guest vocals on the song "The Feast" by Genghis Tron. (another fantastic band if you've never heard them before)
Listen to the song "Farewell, Mona Lisa" and try to tell me that I'm wrong.
V 1 Comment
28
Tommy Rogers (Between the Buried and Me)
He is hands-down the artist who made me fall in love with the vocal style, and all genres which use it. His performance live is impeccable, and only doesn't sound exactly like the albums' versions due to him typically adding layers of his own voice to enhance the experience.
Most of the other so called "screamers on this list don't even scream anymore. Tommy outshines most everyone else on this list but 26 really? Some people just don't know good screamers or music for that matter
His screams live are just as fantastic as his studio ones. He screams almost effortlessly and just sounds amazing. Who wouldn't put him in at least the top 10? Also his normal vocals are incredible too.
This guy sounds like a pitch shifted banshee when he screams. In a good way. Plus his regular singing is beautiful too.
29 Joe Nurre (Shaded Enmity)
30
Layne Staley (Alice In Chains)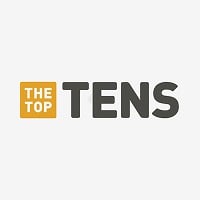 Layne Thomas Staley was an American musician who served as the lead singer and co-songwriter of the rock band Alice in Chains, which he founded with guitarist Jerry Cantrell in Seattle, Washington in 1987. Alice in Chains rose to international fame as part of the grunge movement of the early 1990s. ...read more.
I say that layne staley was the best vocolist because no one could sing like him he was so unique in so many ways which made him so much better. I completely agree of what tom morello said when he said that he can scream like an angry angle
No one could scream like Layne. Tom Morello about Layne: "He sounded like an angry angel. "
All I can say is "Imatations are pale"... Even though Layne hasn't been given the credit he deserves, no one will be able to take away his god given talent to sing like and angry angel. RIP Layne - forever missed
V 2 Comments
31
Joe Duplantier (Gojira)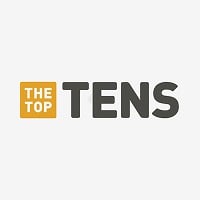 Joseph Duplantier is a French musician best known as the guitarist and vocalist of metal band Gojira.
32
Trevor Strnad (The Black Dahlia Murder)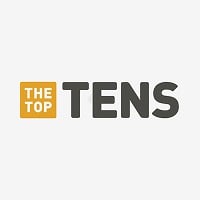 This list is so cancerous it gave me tumors. Anyways this dude is my inspiration to scream. Oli Sykes? Dude blew out his voice, yet is still in the top 10. Andy Biersack? Bad screams. Danny Worsnop? His screams make me wanna cut off my ears then drench them in gasoline and laugh while they burn. Trevor on the other hand is awesome, high, black metal- influenced screams, brutal lows, and everything in between. A singer with great technique, tone, and range.
This list is a complete joke. Like I was laughing the whole time scrolling down. All this is, is a popularity contest. I'd love to see AXL ROSE try to death growl the way Trevor can. What a crock.
There isn't a better screamer than Trevor. Just listen to some songs by BDM and you'll see. Watch them LIVE too - aspasiz
A real screamer.
V 2 Comments
33
Craig Mabbitt
Epic highs, intense lows. Why isn't he in the top 10?
This should be on the top ten list! He's way better than Ronnie.
Listen to ungrateful / this war is ours and then vote Craig surely needs to be in the top 20 at leat. Brilliant screams, !
V 1 Comment
34 Brian White (A Skylit Drive)
35
Tyler "Telle" Smith (The Word Alive)
Tyler is the second best screamer ever. And he's one of the best singers too. The way he can transition between singing and screaming is good too.
Amazing screamer, in my opinion. Brutal growls, epic screams, and perfect middles. Great vocalist, indeed. One of my favorites.
V 1 Comment
36
Mikael Åkerfeldt (Opeth)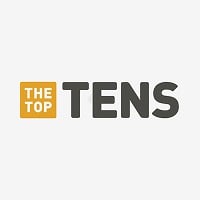 Lars Mikael Åkerfeldt is a Swedish musician, prominently known as the lead vocalist, guitarist, and primary songwriter of progressive death metal band Opeth, as well as being the former vocalist of death metal supergroup Bloodbath for three albums up until 2012. ...read more.
37
Jonathan Davis (Korn)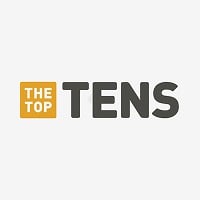 Jonathan Howsmon Davis, also known as JD and JDevil, is an American musician best known as the leading vocalist and frontman of the nu metal band Korn.
Great singer... Though I've never heard him scream much. Also, where is Howard Jones?
He puts so much emotion into his screaming, his growls are awesome as well
What is that? JD is the best screamer. Listen to Good God, Shoots and Ladders, Blind and It's On!
38
Max Green (Escape the Fate)
Check The Guillotine part 2
39
Kyo (Dir en grey)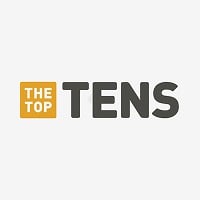 Kyo is a Japanese musician, poet and singer-songwriter. He is best known as the vocalist of the metal band Dir en grey. He has been with the band since its inception in 1997 and was formerly in La:Sadie's.
Lead vocalist of Visual Kei/Japanese Rock/Metal band Dir en Grey. Can scream REALLY HIGH, can growl REALLY DEEP, and has a very nice timbre when he does clean vocals, and he is doing it all with raw emotion, it's as if you also feel what he feels. He is classified as a low tenor but his overall vocal range spans into the whistle register.
He is the master of both false and fry screaming and has the largest vocal range out of anyone on the list especially the top ten. I feel this is all based on popularity not skill. Everyone would you please take the time to actually search and learn about screaming, you too would realise Kyo should be in the top ten..
What is wrong with this list, okay you guys think that your whining screamers can beat Kyo? , I would like to see anyone try intimating kyo I've have listened to many artist and never seen anyone with an amazing voice.
40
Alex Koehler (Chelsea Grin)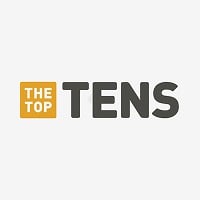 He has more range then anyone alive except the screamer from The Devil Wears Prada hands down the best vocalist in my opinion
How is Alex not in top ten, he has way more talent than a lot of the singers in the top ten, way more range and can scream very clear!
Alex has more talent chester whatever his name is
This guy is insane best I ever heard #crewcabanger
V 4 Comments
PSearch List
Recommended Lists
Related Lists
Top 10 Best Male Rock Screamers

Top Ten Metal Screamers
Top 10 Growlers and Screamers

Best Rock Screamers
List Stats
5,000 votes
247 listings
6 years, 364 days old

Top Remixes (24)

1. Mitch Lucker (Suicide Silence)
2. Randy Blythe (Lamb of God)
3. Trevor Strnad (The Black Dahlia Murder)
TheLuckinator

1. Mitch Lucker (Suicide Silence)
2. Phil Bozeman (Whitechapel)
3. Jared Warth (Blessthefall)
MidKnight

1. Kyo (Dir en grey)
2. Mike Patton
3. Marcus Bischoff
YesYesYes
View All 24
Posts
Error Reporting
See a factual error in these listings? Report it
here
.