Best Screamers
skt
The Contenders: Page 4
61
Jimmie Strimell
Just because Jimmie's not that popular it doesn't mean that he's not the best. People have voted for Linkin Park's Chester because he's popular. It's not that Chester isn't good, he's good, I am a fan of him. But from my experience I've had with screaming music I can tell you that there's no one better that Jimmie who can scream so perfect. His screams are just epic, if you listen to his voice you'll ask yourself how he does it. Man, I've got to tell you, Strimell has a lot of talent, just check his bands out (there are a lot I must tell you! ). He can scream in different styles, Death Metal screaming, Alternative Metal screaming, Metalcore style screamo and more. He can also sing well (I know this list is all about screaming but... ), he has done some acoustic songs like "Promise Me" by Dead by April and again, THUMBS UP! From screaming to clean singing, Strimell has it all!
Jimmie Strimell is the best in the world! He's my God! He's so awesome, he should be number 1 and not 45. His screams are just EPIC, so much emotion, so much sorrow, it's even so melodic, just awesome. His clean singing rocks too, just listen to "Losing You" from Dead by April and you'll be shocked by the tremendous amount of talent that Jimmie has. No one can sing and scream as good as Jimmie that's my bet. Jimmie is my most favorite artist of all time, just feels so bad he isn't in Dead by April anymore. Almost crying right now ;-( Thank You Jimmie for the awesome songs, thank you for the great memories in Dead by April, we all love you, you're the best. Lots of love from Suriname :-)! Jimmie Strimell The best! Jimmie Strimell the best! Jimmie Strimell the best! My ICON
Man, have you guys listened to the song "Losing You"? The clean vocals and the screaming that is produced by this man is just EPIC. He can scream man, the best scream I've ever heard. Some people listen to songs that are only screaming like pigs, just don't understand a damn word they're screaming out. But listen to Strimell's songs, even if you don't understand the words, his emotion he has in the screams will make you understand what he's trying to say. By the way, listen to "Painting Shadows" by DbA, just great, words can't describe it.
Really! He must be number 1 or 2 or 3, but not a 56!
V 15 Comments
62
Greg Puciato (The Dillinger Escape Plan)
This guy has a fantastic voice. He dose many different screams, and he can also sing very well. His voice goes fantastically with the incredibly harsh sounding and chaotic guitars and drums of The Dillinger Escape Plan. He does fantastic live performances, and he also did guest vocals on the song "The Feast" by Genghis Tron. (another fantastic band if you've never heard them before)
Listen to the song "Farewell, Mona Lisa" and try to tell me that I'm wrong.
V 1 Comment
63 Garret Rapp (The Color Morale)
64
Johannes Eckerström
I've listened to metal for a very long time, and I've heard screamers and growlers of all kinds. But Johanness' screams are the best I have ever heard. They can be crisp or clean screams, or low growls, but whatever you hear, it will move you. Great starting songs (the band is Avatar) are Black Waltz, Hail the Apocalypse, Torn Apart, and Bloody Angel.
Just listen to Black Waltz, Blod, or Tsar Bomba by Avatar. His screams have awesome low overtones and depth.
V 1 Comment
65
Kellin Quinn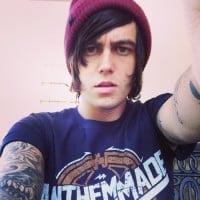 This is a redirect from a person who is a member of a group to a general, related topic, such as the group name, organization, ensemble or team of membership.
I'm pretty sure he will be screaming a lot more since Jesse Lawson left the band. But, he is alright. Not the best though...
You heard this guy scream with Pierce the Veil in King for a Day?! He should be top ten...
His screams are incredible and unique, he doesn't scream all the time but when he does its really good.
He is really good! He works well with Vic Fuentures. Awesome, I agree he is a really good screamer but he is definitely not the best. Sorry Kellin
V 6 Comments
66
Shane Told (Silverstein)
Amazing how he's been screaming and singing for over 15 years now and still manages to keep his voice so healthy. Not to mention the way he transitions form singing to screaming and screaming to singing has to be noted for how clean it is.
He has to be on of the best singers and screamers ever. Even though he's not in a Metalcore band. Also his clean voice is just amazing. Thanks Shane you sckock us all.
V 1 Comment
67
Alexi Laiho (Children of Bodom)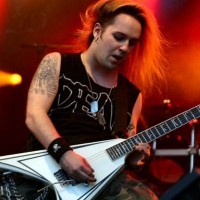 He is the best screamer.
Alexi is easily the best man just listen to punch me I bleed in your face next in line are you dead yet red light in my eyes sixpounder aces high angels don't kill
WTF man. Almost no competition except maybe Hranica or Worsnop. Just the perfect mixture of anger and power in his scowling voice. These lists are starting to annoy me..
he is the best in screaming!
his style is unique and his songs are great - rock2metal
He is different from all others..
68
Tom Petty (Tom Petty and The Heartbreakers)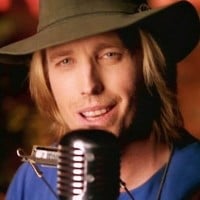 Thomas Earl "Tom" Petty is an American musician, singer, songwriter, multi instrumentalist and record producer.
V 1 Comment
69
Mike Patton (Faith No More)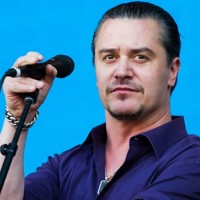 Michael Allan "Mike" Patton is an American singer-songwriter, multi-instrumentalist, film composer, producer, and actor, best known as the lead singer of the alternative metal band Faith No More.
70
Dennis Lee (Alesana)
His ranges and brutal sound combined with an outstanding technique makes him earn a spot on the Top 10 List.
He should be at least in the top ten. He is amazing.
V 1 Comment
71
Spencer Sotelo (Periphery)
Amazing screaming and amazing, gritty, loud, intense clean vocals that can blow almost everyone else on this list out of the water. - BasseCat
He gets better every time see him in concert. He can scream with the best of them while also outsinging most.
72
Chino Moreno (Deftones)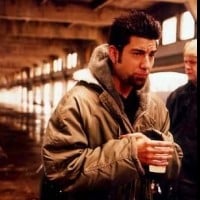 Chino Moreno is an American musician. He is best known as the lead vocalist and contributing guitarist of Deftones.
I don't understand why this isn't on the list. Chino is one of the better screamers in all music, and one of the best musicians of the past 20 years. He deserves to be up at the top with Chester Bennington, and far, far above any of the scenecore artists people have voted up at the top. Chester and Chino are two of the best screamers and I'm surprised no one added Chino before now!
I absolutely think Chino should be higher up like top 10 at least. Many of the singers in the top are metalcore singers (not Chester, love Chester) and maybe haven't heard much of Deftones and Chinos his distinctive scream.
Chino should be number 1 his scream is perfect
His inhale screams are legendary
V 2 Comments
73
Bert Mccracken (The Used)
Such a talented screamer, especially on all their old stuff. They were raw and his transitions of singing to screaming just get you pumped, Definitely should be higher up there.
I'm a huge fan of music and he is one of my favorite singers and is without a doubt the best screamer I have ever heard. Listen to the self titled album
Listen to a box of sharp objects live from their dvd maybe memories or say days ago
He's incredible and should be much higher on this list.
V 3 Comments
74
Serj Tankian (System of a Down)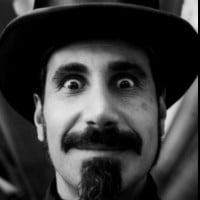 Serj Tankian is a Lebanese-born Armenian-American singer-songwriter, composer, multi-instrumentalist, record producer, poet, and political activist.
Serj Tankian is allout amazing. A good singer in general but his screams are amazing. Basically any of his screams on the Toxicity album are perfect, BYOB (I believe that was off of Steal This Album, but don't quote me I am probably wrong) had AMAZING screams. I looked at this list not even thinking about the NU Metal and Grunge screamers just the same old screamo and metalcore. However Phil Anselmo would be my favorite metal screamer. I am not sure if he is on this list though
75
Phil Labonte (All That Remains)
Just go listen to their "Just Moments in Time" and you'll all understand
76
Vic Fuentes (Pierce the Veil)
Very talented both screaming and clean vocals
V 1 Comment
77 Serj Kravchenko (Make Me Famous)
78
Marcus Bischoff
Marcus of Heaven Shall Burn uses a vocal technique it takes years to master. A technique only few have ever mastered. He is amazing and it's insulting to his demonic voice that he's not on the list. With incredibly powerful highs and lows, it doesn't get any better. For those of you doubting his capabilities, listen to the song by Caliban: We Are The Many. Both Mitch Lucked and Marcus are featured in the song. Mitch is apparently in the top 5 according to these votes. Well it's pretty easily proven Marcus is better on that song. Hear the voice way louder than the other two? Way stronger and more versatile? That's Marcus. "TOGETHER WE ARE CRUSHING! " Tell me Chester can do that and you'll be a liar. Only Ivan Moody can match this man in screams. Showing live that he can scream just as well. Those two men are gods. Start recognizing it people.
99? Not really! He's one of the best screamers! He should be under the first ten, not at 99!
V 1 Comment
79
Phil Anselmo (Pantera/Down/Superjoint Ritual)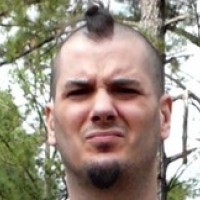 Philip Hansen "Phil" Anselmo is an American musician who is best known as the former lead vocalist of the heavy metal band Pantera. He currently is the vocalist of heavy metal bands Down and Superjoint Ritual.
So gutted that Phil is so far down on this list, his screaming is insane, especially on pretty much every song on the Great Southern Trendkill (the title track and War Nerve come to mind). Plus, although it's irrelevant to a "best screamers" list, but on tracks like Cemetary Gates, he proves he can sing incredibly well. My runner-ups would be Corey Taylor, Marilyn Manson, Alexi Laiho and Zack de la Rocha (who isn't even on this list! Listen to Freedom at the end! ).
What how could anyone forgot Phil Anselmo
Look up Superjoint ritual Ozena and tell me if he shouldn't be higher..

Anyone who did not choose him knows nothing about metal or music
V 1 Comment
80
Gerard Way (My Chemical Romance)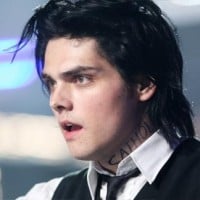 Gerard Arthur Way is an American singer, songwriter, musician, and comic book writer who was the lead vocalist and co-founder of the American alternative rock band My Chemical Romance from its formation in September 2001 until its split in March 2013. His debut solo album Hesitant Alien was released ...read more.
What's even more unique about Gerard from all these other people is that he is really versatile and has awesome screams yet can switch back and forth from screaming to singing beautifully
Gerard way has tons of talent. His screams are so amazing and you can clearly hear the lyrics with out having to look them up. He also is really good at switching between screaming and singing beautifully.
Even though Gerard doesn't scream in all of his songs, when he does it's amazing. He has amazing vocals and screaming and will always be one of my favorite singers
He has so much passion in his screams.
V 1 Comment
PSearch List
Recommended Lists
Related Lists
Top 10 YouTube Screamers
Top 10 Best Male Rock Screamers

Top Ten Metal Screamers

Best Rock Screamers
Top 10 Growlers and Screamers
List StatsUpdated 26 Feb 2017
5,000 votes
239 listings
6 years, 126 days old

Top Remixes (24)

1. Mitch Lucker (Suicide Silence)
2. Randy Blythe (Lamb of God)
3. Trevor Strnad (The Black Dahlia Murder)
TheLuckinator

1. Mitch Lucker (Suicide Silence)
2. Phil Bozeman (Whitechapel)
3. Jared Warth (Blessthefall)
MidKnight

1. Mitch Lucker (Suicide Silence)
2. Danny Worsnop (Asking Alexandria)
3. Oli Sykes (BMTH)
farrelobieza
View All 24
Posts
Error Reporting
See a factual error in these listings? Report it
here
.