Best Screamers
skt
The Contenders: Page 4
61
Scott Weiland (Stone Temple Pilots)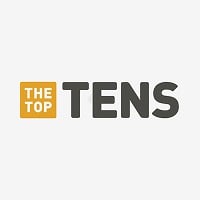 Scott Weiland is an American singer, musician, and composer for the American grunge band Stone Temple Pilots.
62
Angela Gossow (Arch Enemy)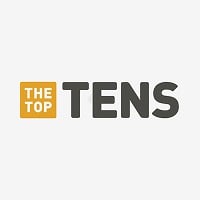 Angela Nathalie Gossow is a German vocalist, best known as the former lead vocalist for the Swedish melodic death metal band Arch Enemy.
How the hell is she at 189? She is one of, if not, the best female screamer. Period.
V 1 Comment
63
Serj Tankian (System of a Down)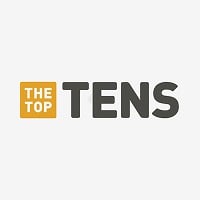 Serj Tankian is a Lebanese-born Armenian-American singer-songwriter, composer, multi-instrumentalist, record producer, poet, and political activist.
Serj Tankian is allout amazing. A good singer in general but his screams are amazing. Basically any of his screams on the Toxicity album are perfect, BYOB (I believe that was off of Steal This Album, but don't quote me I am probably wrong) had AMAZING screams. I looked at this list not even thinking about the NU Metal and Grunge screamers just the same old screamo and metalcore. However Phil Anselmo would be my favorite metal screamer. I am not sure if he is on this list though
64
Alexi Laiho (Children of Bodom)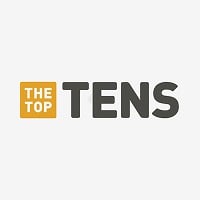 He is the best screamer.
Alexi is easily the best man just listen to punch me I bleed in your face next in line are you dead yet red light in my eyes sixpounder aces high angels don't kill
WTF man. Almost no competition except maybe Hranica or Worsnop. Just the perfect mixture of anger and power in his scowling voice. These lists are starting to annoy me..
he is the best in screaming!
his style is unique and his songs are great - rock2metal
He is different from all others..
65 Otep Shamaya (Otep)
66 Kevin Young (Disciple)
67
Ivan Moody (Five Finger Death Punch)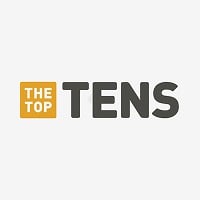 Ivan L. Moody, known by the pseudonym Ghost during his time with Motograter, is the lead vocalist for American heavy metal band Five Finger Death Punch from Las Vegas, Nevada.
Definitely better than a lot of the vocalists ahead of him on this list. More of a popularity contest if you ask me! Ivan has a real outstanding kind of voice. Its rich, deep, and the epitome of masculinity!
Ivan has talent in screaming! He should be at least up there on top 10 - 20 range
Amazing vocal range, AND scream range. One of my favorite baritones
Very powerful sinning and screaming (if it can called it)
V 3 Comments
68
Robert Plant (Led Zeppelin)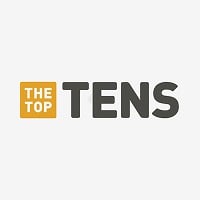 Robert Anthony Plant is an English musician, singer, and songwriter best known as the lead singer and lyricist of the rock band Led Zeppelin.
May be a good screamer, but I don't like his singing for screaming. I like his slow paced vocals more. - zxm
V 1 Comment
69
Kellin Quinn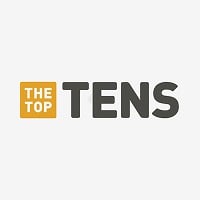 This is a redirect from a person who is a member of a group to a general, related topic, such as the group name, organization, ensemble or team of membership.
I'm pretty sure he will be screaming a lot more since Jesse Lawson left the band. But, he is alright. Not the best though...
You heard this guy scream with Pierce the Veil in King for a Day?! He should be top ten...
His screams are incredible and unique, he doesn't scream all the time but when he does its really good.
He is really good! He works well with Vic Fuentures. Awesome, I agree he is a really good screamer but he is definitely not the best. Sorry Kellin
V 6 Comments
70
Brian Johnson (AC/DC)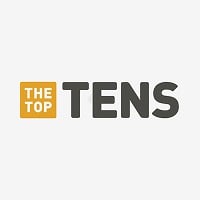 Brian Johnson is an English singer and songwriter. Since 1980, he is the lead singer of the Australian rock band AC/DC, with whom he was inducted into the Rock and Roll Hall of Fame in 2003. As of April 2016, Johnson is not participating in the remainder of the Rock or Bust World Tour due to hearing ...read more.
Nobody can scream like Brian! Listen to the early stuff of Brian and you know what I mean. Rock And Roll Ain't Noise Pollution!
Brian Johnson brought screaming to the mainstream. Should be #1
71
Michael Bohn (Issues)
He puts so much soul into his screaming that its his art and he is the master
72
Jimmie Strimell
Just because Jimmie's not that popular it doesn't mean that he's not the best. People have voted for Linkin Park's Chester because he's popular. It's not that Chester isn't good, he's good, I am a fan of him. But from my experience I've had with screaming music I can tell you that there's no one better that Jimmie who can scream so perfect. His screams are just epic, if you listen to his voice you'll ask yourself how he does it. Man, I've got to tell you, Strimell has a lot of talent, just check his bands out (there are a lot I must tell you! ). He can scream in different styles, Death Metal screaming, Alternative Metal screaming, Metalcore style screamo and more. He can also sing well (I know this list is all about screaming but... ), he has done some acoustic songs like "Promise Me" by Dead by April and again, THUMBS UP! From screaming to clean singing, Strimell has it all!
Jimmie Strimell is the best in the world! He's my God! He's so awesome, he should be number 1 and not 45. His screams are just EPIC, so much emotion, so much sorrow, it's even so melodic, just awesome. His clean singing rocks too, just listen to "Losing You" from Dead by April and you'll be shocked by the tremendous amount of talent that Jimmie has. No one can sing and scream as good as Jimmie that's my bet. Jimmie is my most favorite artist of all time, just feels so bad he isn't in Dead by April anymore. Almost crying right now ;-( Thank You Jimmie for the awesome songs, thank you for the great memories in Dead by April, we all love you, you're the best. Lots of love from Suriname :-)! Jimmie Strimell The best! Jimmie Strimell the best! Jimmie Strimell the best! My ICON
Man, have you guys listened to the song "Losing You"? The clean vocals and the screaming that is produced by this man is just EPIC. He can scream man, the best scream I've ever heard. Some people listen to songs that are only screaming like pigs, just don't understand a damn word they're screaming out. But listen to Strimell's songs, even if you don't understand the words, his emotion he has in the screams will make you understand what he's trying to say. By the way, listen to "Painting Shadows" by DbA, just great, words can't describe it.
Strimell is easily the best screamer in all of metal. He's screams are clean, powerful and full of emotion. Strimell might have lost his ability to sing cleans like he used to (even though there seemed to be some live auto tune in some of the live performances) but he's growls/screams are just as they used to be. In my opinion, he SHOULD BE the number 1.
V 16 Comments
73 Garret Rapp (The Color Morale)
74
Shane Told (Silverstein)
Amazing how he's been screaming and singing for over 15 years now and still manages to keep his voice so healthy. Not to mention the way he transitions form singing to screaming and screaming to singing has to be noted for how clean it is.
He has to be on of the best singers and screamers ever. Even though he's not in a Metalcore band. Also his clean voice is just amazing. Thanks Shane you sckock us all.
V 1 Comment
75
Vic Fuentes (Pierce the Veil)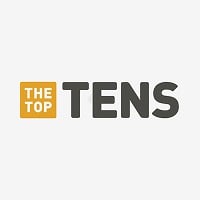 Victor Vincent "Vic" Fuentes is the lead singer and rhythm guitarist of the rock band Pierce the Veil.
Very talented both screaming and clean vocals
Just awesome?!
76
Tom Petty (Tom Petty and The Heartbreakers)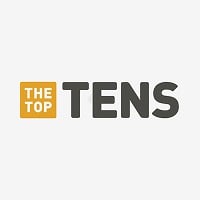 Thomas Earl "Tom" Petty was an American musician, singer, songwriter, multi instrumentalist and record producer.
HAHA had to laugh
77
Marcus Bischoff
Marcus of Heaven Shall Burn uses a vocal technique it takes years to master. A technique only few have ever mastered. He is amazing and it's insulting to his demonic voice that he's not on the list. With incredibly powerful highs and lows, it doesn't get any better. For those of you doubting his capabilities, listen to the song by Caliban: We Are The Many. Both Mitch Lucked and Marcus are featured in the song. Mitch is apparently in the top 5 according to these votes. Well it's pretty easily proven Marcus is better on that song. Hear the voice way louder than the other two? Way stronger and more versatile? That's Marcus. "TOGETHER WE ARE CRUSHING! " Tell me Chester can do that and you'll be a liar. Only Ivan Moody can match this man in screams. Showing live that he can scream just as well. Those two men are gods. Start recognizing it people.
99? Not really! He's one of the best screamers! He should be under the first ten, not at 99!
V 1 Comment
78
Mike Patton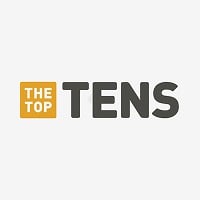 Michael Allan "Mike" Patton is an American singer-songwriter, multi-instrumentalist, film composer, producer, and actor, best known as the lead singer of the alternative metal band Faith No More.
79
Dennis Lee (Alesana)
His ranges and brutal sound combined with an outstanding technique makes him earn a spot on the Top 10 List.
He should be at least in the top ten. He is amazing.
V 1 Comment
80
Johannes Eckerström
I've listened to metal for a very long time, and I've heard screamers and growlers of all kinds. But Johanness' screams are the best I have ever heard. They can be crisp or clean screams, or low growls, but whatever you hear, it will move you. Great starting songs (the band is Avatar) are Black Waltz, Hail the Apocalypse, Torn Apart, and Bloody Angel.
Just listen to Black Waltz, Blod, or Tsar Bomba by Avatar. His screams have awesome low overtones and depth.
Johannes Eckerström is such an underrated screamer - YesYesYes
PSearch List
Recommended Lists
Related Lists
Top 10 Best Male Rock Screamers

Top Ten Metal Screamers
Top 10 Growlers and Screamers

Best Rock Screamers
List Stats
5,000 votes
248 listings
7 years, 123 days old

Top Remixes (26)

1. Mitch Lucker (Suicide Silence)
2. Phil Bozeman (Whitechapel)
3. Jared Warth (Blessthefall)
MidKnight

1. Tim Lambesis (As I Lay Dying)
2. Brian White (A Skylit Drive)
3. Max Green (Escape the Fate)
Mightyena5875345

1. Chuck Schuldiner
2. Tom Araya (Slayer)
3. Runhild Gammelsaeter (Khlyst)
romanempire249
View All 26
Posts
Error Reporting
See a factual error in these listings? Report it
here
.