Best Singers for Singing High Notes
Choose the one that is truly the best! And deserving..
The Top Ten
1
Dimash Kudaibergen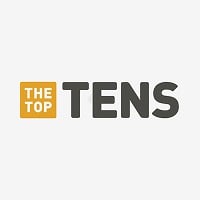 He has a fantastic voice with an incredible range of 5 octaves F2 - G7. His voice is flexible, strong, young and very beautiful. When he sings, his heart sinks and goose bumps goosebumps. He freely passes from the range to the Liapashchon: in the same song he can sing like a baritone, a tenor and a soprano. He is an excellent actor and each of his songs is a performance. Dimash is also a very handsome guy with the exterior of the model. - Sholpan
Endless love
Hi is best singer in the world!
You are the best!
V 867 Comments
2
David Phelps
David Phelps is an amazing tenor who was classically trained and received his vocal training at Baylor University. David sings with the Gaither Vocal Band and also does solo performances. Two of my all time favorite songs is an Italian Aria Nesun Dorma

The other all time favorite is O Holy Night. I think you will find that David has the best vocal range of any male vocalist ever.
David has the most amazing range. Breathtaking the way he sings from his soul with such passion. I listen to him over and over. My favorite (although it's hard to choose would have to be "The end of the beginning". Please never lose your angelic voice. I am your biggest fan. He is # 1
David has an amazing voice and is so expressive in his singing. His voice is smooth and he nails every note every time. He sings everything from southern gospel to pop to opera. He arranges a lot of the songs he sings as well as writing a lot of his songs with excellent lyrics. Best tenor I have ever heard.
David is the best!
V 363 Comments
3
Mariah Carey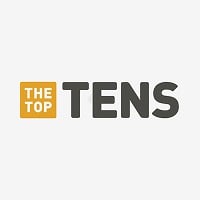 Mariah Carey, born March 27, 1970, is an American singer, songwriter and actress. She is one of the biggest best-selling women in the music industry, with 18 number 1 records to her name. She is regarded as a sex symbol through her songs and music videos, and is "well known" for her over-the-top sexy ...read more.
As Good as all the other singers in this list is, Mariah Carey is the better singer. She, for me, is a complete package. She can sing very low notes that I, a man, cannot reach (My all - last note) and she also have a very high range that makes any musician freeze, extremely powerful singer (O Holy night - the end of the chorus the first time and the verse afterwards. Mariah also has a really controlled whistle register that not all singers can sing or reach. The way she controls it really should make her the best singer in the world. (O Holy Night, I wanna no what love is, Emotions, etc. ). Here's a hint for all fans to note: If no one on this planet can sing a song that your favorite singer has performed or originated, then you know that he/she is special and one in a trillion. No one can perform Mariah carey songs like Mariah Carey does. Charice sings Whitney Houston and Celine Dion songs really well and they two are Mariah's most fierced rivals in singing. Based on that, I can ...more
I heard Mariah Carey singing Emotion. I have never heard anyone hit those high notes like she could. Her voice is a beautiful freak of God and nature.
It's Mariah Carey! Come on! Her high notes, among everything else about her, are legendary! You talk about high notes, you talk about Mariah Carey. It's self-explanatory. It's not even about opinion here, it's FACT that you either sing higher notes than other singers (such as those listed here) or you don't, and Mariah? She does! This cannot be disputed. And she delivers them flawlessly. Personal opinion means nothing when the facts are undeniable.
How is she not on #1 place? She is simply the BEST.
V 110 Comments
4
Jackie Evancho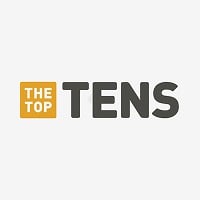 Jacqueline Marie "Jackie" Evancho is an American classical crossover singer who gained wide recognition at an early age and, since 2009, has issued an EP and five albums, including a platinum and gold album and three Billboard 200 top 10 debuts .
"High notes" meaning what? Screeching? Screaming? Whistle-register vocalise without words? Or genuine soprano upper-octave singing? For the latter, look no further that this young lady.
My heart rises into my throat every time Jackie Evancho presents those perfect, spot on, sustained high notes. No other singer can do that.
See her "Somewhere" duet with Barbra Streisand on YouTube or on websites all over the 'net (this has just been rediscovered from its 2011 PBS airing.
Das Jahr ist lang.
V 15 Comments
5
Zayn Malik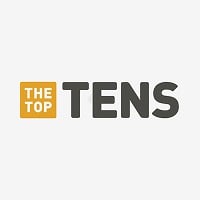 Zain Javadd Malik, born on 12 January 1993, who records mononymously as ZAYN, is a British singer and songwriter. Born and raised in Bradford, ZAYN aspired to pursue a career in music from a young age leading him to audition as a solo artist for the British reality television music competition The X ...read more.
Zayn definitely has one of the strongest voices around in the music industry, and he doesn't even sing rock. He can surely do the highest notes especially for a guy!
He broke Demi Lovato's Recor of Strongest Live voice And Highest Note Live! ;D
Zayn does amazing high notes, especially for a guy. They're both consistant and... Well, very high. He's an amazing singer all around.
Everything I listen to his highnotes, I forget how to breathe.. :D
V 520 Comments
6
Whitney Houston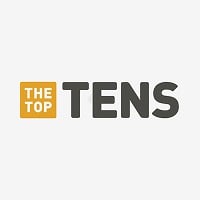 Whitney Elizabeth Houston (August 9, 1963 – February 11, 2012) was an American singer, actress, producer, and model. In 2009, Guinness World Records cited her as the most awarded female act of all time. Houston is one of pop music's best-selling music artists of all-time, with an estimated 170–200 ...read more.
Absolute AMAZING god-hood singer. She was on another level compared to other vocalists in every aspect and way possible when it comes to singing. She had natural range that's big and strong. NO OTHER ARTIST has shown, not only the perplexing agility she possessed (almost bird-like), but the sheer range and control she "naturally" possessed in her chest voice without much effort. Really, I've never heard anyone able to take their chest voice up as high as she demonstrates consecutively, song after song in her hits and especially live performances with no hint of struggle. Her head voice is the most beautiful and focused I've ever heard in pop music. And this was all in her golden years.
She must be the first! She have strong voice than mariah!
The greatest voice of all time. She wouldn't be known as 'The Voice' for simply no reason. What Patti Labelle called "The 8th wonder of the world, " Ms. Whitney Elizabeth Houston.
Whitney deserves to be higher in this list. At least because Zayn? Please...
V 35 Comments
7
Ariana Grande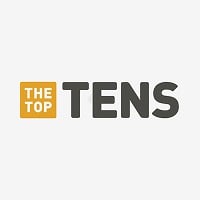 Ariana Grande-Butera, known professionally as Ariana Grande, is an American singer and actress . She was born on June 26th 1993 in Boca Raton, Florida to Joan Grande and Edward Butera. She is best known for her role as Cat Valentine on the Nickelodeon sitcom, "Victorious". She later become a singer ...read more.
Shes awesome I know she only done like a few songs but wow her voice is amazing really I think shes awesome so vote this girl because shes got star quality and another thing shes great in victorious I believe shes GREAT AT SINGING...
She is the QUEEN for me. She is a truly talented girl, and only criticise her if you can sing a F6 with no problem, anytime. I never heard Mariah Carey, so I still have to compare the two. But I am really sure that no one will ever take Ariana's place in my heart. She is the queen, no matter what you say.
Ariana is no Mariah.. They are both talented and have ridiculously amazing voices, and in my opinion only people who have no idea about music and vocals think they sound alike, only time Ari sounded like Mariah was the whistles in her cover of Emotion, and only the whistles. People should really accept the fact that Ari is proving to be the voice of our time
She has the best notes I have ever heard she has the best songs I love her she has a great voice I'm a really big fan of her I have been to all her concerts I am truely in love with her she is the best and I hope I can be like her when I grow up she has been my inspiration since I was two now I'm twelve I can hit high notes just not as high as her meeting her has been great
i have been at school voted most popular singer and I hope I can be just like my QUEEN BEE. I FXCING LOVE HER Xxx
V 177 Comments
8
Celine Dion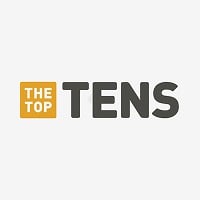 All by myself,
power of love,
all time favorite!
no one can do better other than celine!
I don't even know why she's #3 and not #1. This upsets me. Celine should be nicknamed the goddess of song. She has not a sour note in her body. She pierces the galaxy and makes bright red roses rise from the bone dry concrete. I consider it more than disrespectful to not put her as number one.
For sure, Celine rules this! She can hit her high notes softy, powerfully, airy... She can reach her high notes with her pure talent voice! That's way her voice can sing everything (pop, rock, ballad, R&B, soul, reggae, opera, yodel...! ). It's beautiful all the way!
She is always de best
V 29 Comments
9
Sissel Kyrkjebø
Sissel deserves a comment here. After I heard her sing, everyone else went into the background. Her voice is crystal clear, and her range is outstanding. She is the ultimate crossover singer from the Beatles to opera to country to folk to pop to classical to gospel. Not only does she have an amazing voice, she looks like she enjoys singing. Everyone is entitled to his/her opinion, but for me Sissel is #1 and always will be. She is also outstanding in duets and is great in harmonizing as well as taking the lead. I don't bother to mention comparing her to other singers, because I have and for me she is always my favorite.
From the first time I heard Sissel, I was a fan. I never get tired of hearing her sing. Her voice is crystal clear. When she sings, she doesn't strain to hit the high notes. She looks so relaxed and happy to be singing. She is the ultimate crossover from folk, to pop, to classical, to country, to opera to gospel to rock. She is better known in her country of Norway but has fans all over the world. I won't compare her to others on this list because everyone has his/her opinion. For me she is always the best. If you aren't familiar with her singing check out her version of "Over the Rainbow," "Shenandoah," "Climb Every Mountain," and "To God Be the Glory." She also sang the musical score for "Titanic."
I first saw Sissel on a Good Morning America program in 1997. I was struck immediately by her beautiful face... and, simply, fell in love with her. I have never forgotten or will forget that moment. Since then, I have followed her life, career and collected her music. She is not only a musical superlative but an extraordinary human being aiding many times in charitable work. I only wish we could clone her and have many Sissel's for generations to come.
Brother, I will always support you.
V 5 Comments
10
Hayley Westenra
I hope she can sing "can somebody tell me who I am" from Disney dinosaur as covered song.
The Contenders
11
King Diamond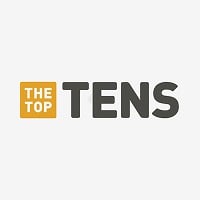 Kim Bendix Petersen, better known by his stage name King Diamond, is a Danish heavy metal musician. He is known for his extensive vocal range, usually sung in falsetto. King Diamond was originally known as the vocalist for Mercyful Fate, but has become notorious for his horror themed Concept albums ...read more.
No one can touch the King. Ariana Grande is a horrible singer who uses auto tune, and it is completely invalid to have her on the list. King's singing voice is his natural voice. Rob Halford is also really good (this is highlighted in the song "Painkiller") but not quite as amazing as King Diamond.
Agreed, no one hits higher than the King.
Let's get this straight. When it comes to high notes no sings higher than King Diamond. Harry Styles and Ariadne Grande use autotune and should be disqualified instantly. King Diamond is the true falsetto master.
Such an incredible vocal range! - adfairhurst
V 2 Comments
12 Mary-Jess Leaverland
13
Adam Lambert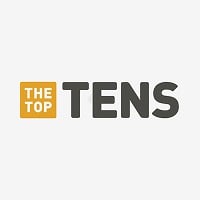 Adam Mitchel Lambert is an American singer, songwriter and stage actor. Since 2009, he has sold over 2.5 million albums and 5 million singles worldwide.
He is a amazing vocal artist his high notes touches our heart how can produce such kind of voice..In American Idol he dominated all the contestants with his vocal power...In trespassing he'd hit 9-10 octave high notes...Zayn Malik is not even near him..hitting high notes he'd never harmonized his voice in singing...and when he is live on concerts he is mad...his high notes are awesome he makes us feel the song...that's why I like him
As the current lead singer of Queen, Adam is unequivocally one of the best vocalists or our generation. Brian May and Roger Taylor of Queen both have commented on Adam's vocal range and talent. His ability to hit notes that even Freddie Mercury had difficulties reaching in a live performance. Adam has an innate ability to connect with his audience as well, making him the ultimate entertainer.
ADAM has a phenomenal Voice! His vocal range is insane & he can sing notes that other singers don't even know exist! ADAM should definitely be in the Top 5... there are others higher up on this list because ADAM's fans don't know about this poll... not because they (the other singers) can sing higher! The best thing about his singing is that it is so clear & crisp! He makes you want to keep listening & you never want him to stop! ADAM is the BEST! Both Brian May & Roger Taylor of QUEEN say that he's "one in a billion" & "a Gift From GOD"! That's why ADAM is currently touring with QUEEN all over the World & has been for the past 6+ years at their invitation! That sounds like a Great Endorsement to me!
Best live singer...he can sing incredible notes.
V 95 Comments
14 Sumi Jo
15
Michael Jackson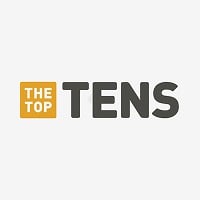 Michael Joseph Jackson was an American singer, dancer, and songwriter born on August 29, 1958 in Gary, Indiana and passed away on June 25, 2009. He donated (at least) a remarkable 300,000,000 dollars to charity. Michael is also known as The King of Pop (a title given to him by Elizabeth Taylor) or under ...read more.
I love MJ and he should definitely be higher up on this list. He can hit high notes with the best of the best, he should at least be right under Zayn Malik (sorry, MJ, you're still #1 in my heart, though).
Have anyone who didn't vote Michael really have seen him performing liveOff the wall songs? I don't think so...cause he had once the highest note hit by a male artist live I don't know if he still has that record but... hello? HE IS MICHAEL JACKSON!
Hmm, Michael Jackson really struck a high pitch in this song: They don't care about us
One sentence. THE KING OF POP. But on 16 seriously! you gotta be kidding me.
V 25 Comments
16
Kristin Chenoweth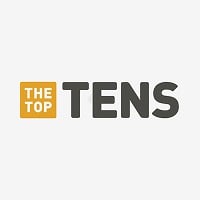 Queen!
Kristin is an AMAZING singer! Her voice is just beautiful! She can sing notes that are super high - go listen to her singing "Glitter and Be Gay" from Candide! She is full of talent.
17
Patricia Janeckova
Her voice is like bell clear and true, listen to the version of Silent Night in German the last note is astounding

If Patricia does not become an international opera star in a few more years, I do not see how anyone else can either. I only hope that at age 76 that I live long enough to see it happen!
Patricia last note was D3 in the German version of Silent Night she was 16 year old when that was recorded
18
Rob Halford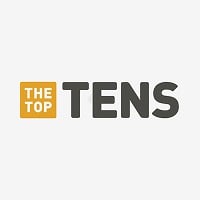 Robert John Arthur "Rob" Halford is an English singer and songwriter, who is best known as the lead vocalist for the Grammy Award-winning heavy metal band Judas Priest and famed for his powerful wide ranging operatic voice.
Why is the metal god not in this list. He has some of the most epic screams in the History of Music. Example: Victim Of Changes, Dreamer Deciever, Painkiller, Blood Red Skies, Dissident Agressor, Beyond The Realms Of Death, The Ripper etc... He should at least be in the top 3.
One of the most underrated singers of all-time, only because he's in a metalband. His high-pitched screams songs like Victim Of Changes, Screaming For Vengeance en Dreamer Deceiver are almost unprecedented.
Total respect for him and his English heavy metal band is what he gets. This man can hit every ear piercing note with his awesome voice.
At least one thousand times better than Dimash what's his name - SoldierOfFortune
V 3 Comments
19
Layne Staley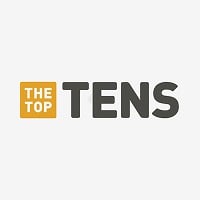 Layne Thomas Staley was an American musician who served as the lead singer and co-songwriter of the rock band Alice in Chains, which he founded with guitarist Jerry Cantrell in Seattle, Washington in 1987. Alice in Chains rose to international fame as part of the grunge movement of the early 1990s. ...read more.
Seriously, this guy should be called the King of Soul. I've never heard anyone, not a jazz or soul singer, sing as soulful as Staley. That combined with his raw vocal power is worth the number 1 spot. His chest voice was huge and his unique vibrato's started a legion of imitators. I don't know why why he and Whitney Houston are on the lower spots...maybe that's why music sucks these days.
I can not believe Layne is at no 20. He should have topped the list. Listen to love hate love and compare that with any song of Mariah Carrey.
Layne has an excellent voice. Try listening to some Alice in Chains songs, and you'll see he deserves higher. - Skeptical_Silence
How come all these pop singers are in the top ten, and Layne is here at #19? Invalid list! - IronSabbathPriest
V 1 Comment
20
Leona Lewis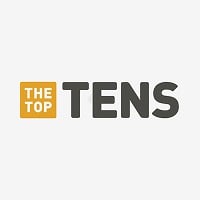 Leona Louise Lewis is a British singer, songwriter and animal welfare campaigner. She was born and raised in the London Borough of Islington, London, England where she attended the BRIT School for Performing Arts and Technology.
She is such a blessed person! We all know she's super talented, even though she's still young and has a lot of things to learn. Her high notes blow me away! I know that singers like Whitney Houston, Charice and Lea Michele might have strongest vocals and do better in high notes than her, but she's definitely better than people like Demi Lovato and Christina Aguilera. Definitely.
Actually, Leona can sing higher and stronger than Lea Michele (the little baby with a fat face who steals songs and has no creativity to come up with her own), and she possesses a suberb four octave range! Leona is a phenomenon. No, her voice is not as strong as Whitney's, or Christina's, but her voice is more pure in general than Mariah Carey. Besides, Mariah is starting to lose her voice. Did anyone hear listen to her song "Migrate" where she sounded like a Spanish Nikki Minaj rapping trashily with T-Pain?

Hands down, Leona is the most gifted high notes singer besides Minnie, Deniece, and Debelah. But her voice is stronger than all of these women.

Celine, Whitney, and Christina have more powerful voices but they just don't have the same range as Leona and Minnie.
Probably she has the most beautiful, solid and sparkly falsetto and head voice right now.
Mc then shreya then leona then celine then whitney
V 4 Comments
PSearch List
Recommended Lists
Related Lists
Singers with the Most Powerful Singing Voice

Top 10 Female Singers With High Voices

Singers With the Coolest Singing Voices

Singers With the Biggest Singing Voices
List Stats
49,000 votes
226 listings
5 years, 248 days old

Top Remixes (22)

1. Jackie Evancho
2. Sissel Kyrkjebø
3. Hayley Westenra
Trancas

1. Rob Halford
2. Ian Gillan
3. Axl Rose
zxm

1. Zayn Malik
2. Whitney Houston
3. Mariah Carey
beccakilam91
View All 22
Posts
Error Reporting
See a factual error in these listings? Report it
here
.