Best Singers for Singing High Notes
Choose the one that is truly the best! And deserving..

The Top Ten

1 David Phelps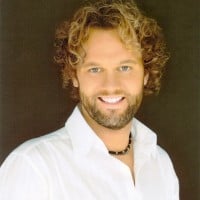 David Norris Phelps is an American Christian music vocalist, songwriter and vocal arranger, who is best known for singing tenor in the Gaither Vocal Band.
David has the clearest voice no matter what
tone he is singing. I got used to hearing him sing with the Gaithers and then I got a chance to go on a cruise with them for 10 whole days. It was Marvelous! After supper each night they all put on a show. Only 1/2 of the people could go, the room was too small. Thus every other night I was able to hear a 2 hour program of David and all the rest of the singers. one Night we clapped so long they gave us 2 more songs. I would stand in line if I had to, to vote for David!
David is an amazing talent. The tone, the control and the feeling of music is almost beyond belief. Truly, he is blessed by God and he blesses anyone who listens to him.
He is the best ..crystal clear and resonating high notes and also when he sings nessum dorma I can actually hear the words and vowels that I never heard before...david hands down !
He has an amazing voice. He sings for the Glory of God. He is raising his children to love the Lord and to know that Jesus is the Christ.
2
Dimash Kudaibergen

Dinmukhamed Kanatuly Kudaibergenov, commonly known as Dimash Kudaibergen (born May 24th, 1994) is a Kazakh singer, songwriter and multi-instrumentalist. Dimash is best known as a contestant of Chinese talent show "Singer 2017" where he was declared a runner-up. He is also known for possessing a wide ...read more.
He has a fantastic voice with an incredible range of 5 octaves F2 - G7. His voice is flexible, strong, young and very beautiful. When he sings, his heart sinks and goosebumps. He freely passes from the range to the Liapashchon: in the same song he can sing like a baritone, a tenor and a soprano. He is an excellent actor and each of his songs is a performance. Dimash is also a very handsome guy with the exterior of the model.
Dimash is a one of a kind singer that you will ever met and hear, he has an angelic voice and a very low and super high notes, he can do everything and anything in his voice, he can sing in 12 different languages...he is superb in singing he does not just use his voice in singing but he is always putting his heart and soul in the music he sings and you could feel it right away, he is a verygood story teller though you don't know the language or understands what's he is singing you will felt it like you understand the song very well. And I love to see him that he's always down to earth and had a very humble personality and great respect for people around him and to dears fans. I love his voice so much that I want to hear him sing everyday and now because of him I can sing a different language...
Classically trained ever since he was 5 years old. A degree in pop/jazz and opera. You can't go wrong! Eventhough he's so young, he has 20 years of experience!
High notes, low notes and everything inbetween! Vocal coaches worldwide have reviewed his performances and they all agree that he's one of the best singers alive!
Seriously, you gotta watch A LOT of his performances to know what he is capable of!
He's SUPERHUMAN!
You gotta attend one of his concerts because his voice is even better LIVE! I kid you not!
Dimash in my opinion shoulld be #1, do you know any male that can hit a D8 for near 5 seconds and put vibrato on it? Only Dimash can do it and make it sound so good. He is very used to these high notes and not only that he has a great bass and baritone voice as well. He's just an all around talented singer.
3
Whitney Houston

Whitney Elizabeth Houston (August 9, 1963 – February 11, 2012) was an American singer, actress, producer, and model. In 2009, Guinness World Records cited her as the most awarded female act of all time. Houston is one of pop music's best-selling music artists of all-time, with an estimated 170–200 ...read more.
Absolute AMAZING god-hood singer. She was on another level compared to other vocalists in every aspect and way possible when it comes to singing. She had natural range that's big and strong. NO OTHER ARTIST has shown, not only the perplexing agility she possessed (almost bird-like), but the sheer range and control she "naturally" possessed in her chest voice without much effort. Really, I've never heard anyone able to take their chest voice up as high as she demonstrates consecutively, song after song in her hits and especially live performances with no hint of struggle. Her head voice is the most beautiful and focused I've ever heard in pop music. And this was all in her golden years.
Mariah Carey is my favorite singer, but I must say Ms. Houston slays everyone, hitting high notes doesn't make you the best singer, strength, control, and ease does. Whitney had that more power and strength that's why she's queen of all divas. She even had to power down, while being "sick" (drugs) to not drown MAriah's voice, in "When you believe". Ms. Carey even admits that she was inspired.
Everything you have written here proves undoubtedly that Whitney is the best of the best.
Please give her her due...

Mariah with her G7 can never ever be compared to Whitney. Whitney could sing the blood out of any living soul.

She was the VOICE!
She has the most highest voice a human person could ever have... Even mariah can't, she can't even copy how high the whistle note of minnie reperton... That's why whitney deserves the crown most of the contest... The contestsants sung the song of whotney as the universal standard
4
Mariah Carey

Mariah Carey, born March 27, 1970, is an American singer, songwriter and actress. She is one of the biggest best-selling women in the music industry, with 18 number 1 records to her name. She is regarded as a sex symbol through her songs and music videos, and she is "well known" for her over-the-top ...read more.
She is known for her high notes, whether it is belts in her chest range or whistles. Dimash is great but he cannot go from whispery singing to belting in one word or do her melismas/ runs all the wa to a high 5th octave belt. Whitney can belt high but so can mariah . She once hit an 8th ocatve note too and it was very high. also, to one-up the others, she writes all her songs
As Good as all the other singers in this list is, Mariah Carey is the better singer. She, for me, is a complete package. She can sing very low notes that I, a man, cannot reach (My all - last note) and she also have a very high range that makes any musician freeze, extremely powerful singer (O Holy night - the end of the chorus the first time and the verse afterwards. Mariah also has a really controlled whistle register that not all singers can sing or reach. The way she controls it really should make her the best singer in the world. (O Holy Night, I wanna no what love is, Emotions, etc. ). Here's a hint for all fans to note: If no one on this planet can sing a song that your favorite singer has performed or originated, then you know that he/she is special and one in a trillion. No one can perform Mariah carey songs like Mariah Carey does. Charice sings Whitney Houston and Celine Dion songs really well and they two are Mariah's most fierced rivals in singing. Based on that, I can ...more
I mean, talking about her high notes, it really should be her in popular music, but... Adam Lopez as the highest note in all time. But, in terms of quality, Mariah is indisputably the winner, right or wrong? Whether it be her upper chest voice, falsetto, or whistle register, she slays the competition in one fair swoop without even trying. And for those who say she's all about the wistles and she would have never gotten anywhere without them, listen to "If It's Over" Live in the Grammy's, 1992 and I know it's in her prime but people constantly compare the newcomers and former great's primes to Mariah now other than comparing them to an age where Mariah and said singer are the same and then you'll understand why she slays. Just amazing. Love you, Mariah. #LambilyForLife
It's Mariah Carey! Come on! Her high notes, among everything else about her, are legendary! You talk about high notes, you talk about Mariah Carey. It's self-explanatory. It's not even about opinion here, it's FACT that you either sing higher notes than other singers (such as those listed here) or you don't, and Mariah? She does! This cannot be disputed. And she delivers them flawlessly. Personal opinion means nothing when the facts are undeniable.
5
Jackie Evancho

Jacqueline Marie "Jackie" Evancho (born April 9, 2000) is an American classical crossover singer who gained wide recognition at an early age and, since 2009, has issued an EP and seven albums, including a platinum and gold album and three Billboard 200 top 10 debuts. Evancho's 2017 album, Two Hearts, ...read more.
When this angelic young lady uses her God-given voice of an angel to soar into her high-pitch stratosphere, it can take your breath away and even bring years; Jackie's perfect tone and intonation truly makes you feel you're hearing a song descending from heaven!
A lump in my throat whenever I hear this angelic young lady's ethereal high notes on songs like "nella fantasia" (in my imagination) on the words "free like the clouds that float" or "the Lord's prayer" on the word "forever." Many people gasp or get tears in their eyes at such moments in her heavenly singing!
It's not the quantity of high notes that Jackie sings - it's the quality. Smooth, strong transitions from low to high and back again. Listen to her sing "Lovers". Or "Think of Me." Majestic, sweet, rich and buttery tones prevail in all of Jackie's songs.
When this angelic young lady soars into her upper range, the sweet purity of her God-given angelic voice brings many people to shed tears of joy, or will at least bring a lump to your throat... unless you're into rappers and shouters!
6
Freddie Mercury

Freddie Mercury (born Farrokh Bulsara, 5th September 1946 - 24th November 1991) was a Zanzibari-born British singer of Indian descent, songwriter and record producer, known as the lead vocalist and songwriter of the British rock band Queen. He also became known for his flamboyant stage persona and four-octave ...read more.
A lot of people consider Freddie to be the greatest singer that ever lived. One thing when discussing his vocal talent that people seem to not bring up enough is his velvety soft falsetto that is unlike anything else in rock (or any other genre for that matter).
I honestly don't know how Freddie is so low on the scale. He should be number one. I bet I'm going to get people saying "Oh you're just old! Get with the times" I'm only 14 and I know he is amazing and is deserving of the number one spot
Freddie Mercury is as talented as it can get. He's legendary, his music is made with so much dedication and his voice is simply outstanding.
No question. Legendary range+legendary voice= a true legend. I don't understand why he is below the top ten, even by one place.
7
Ariana Grande

Ariana Grande-Butera, known professionally as Ariana Grande, is an American singer and actress. She was born on June 26th 1993 in Boca Raton, Florida to Joan Grande and Edward Butera. She is best known for her role as Cat Valentine on the Nickelodeon sitcom Victorious and its spin-off show Sam & Cat. ...read more.
Ariana Grande is the best SINGER for singing high notes in this whole list because she has it all. The BREATHY AND LIGHT VOCAL. The cute vocals. The low vocals. And her to signature vocals: THE HIGH HOTES AND THE WHISTLE NOTES. And her voice is very angelic. SHE CAN ALSO RAP. You want proofs? Her songs like focus, one last time, break free, problem, side to side, no tears left to cry, god is a woman, rain on me, stuck with u, and dangerous woman contains all her highnotes like wow. YOU SHOULD LISTEN TO ONES OF HER SONGS. ARIANA GRANDE should win this. She should. Thank you.
Ariana Grande is the best singer in the world. I'm not just saying this but she can sing so high like in her song breathin. Ari is also the pretties female on Earth right now and I which she could read this. My favorite album of hers is Thank,u next. I wish I looked like her and could sing like her. I don't understand why people hate her because I love everything about her. She's the best actress. I always look at her Facebook to see what she uploads new. Love her style. Wish more people could like her. Please vote for her and if you think this is true please like.

-your babes-
Ariana Grande's voice is a true masterpiece. She have four octave focal range and she can hit the high notes with ease (while jumping/dancing on stage) If u need evidence, u can try listening to her vocal-empowered songs (Tattooed Heart, My Everything, Be My Baby, Why Try, Break Free) She also delivered a powerful performance live. She always make a little note change while singing live during her Honeymoon Tour and that is so pleasant to the ears. Keep making music ari!
Ariana is no Mariah.. They are both talented and have ridiculously amazing voices, and in my opinion only people who have no idea about music and vocals think they sound alike, only time Ari sounded like Mariah was the whistles in her cover of Emotion, and only the whistles. People should really accept the fact that Ari is proving to be the voice of our time
8
Zayn Malik

Zain Javadd Malik, born on 12 January 1993, who records mononymously as ZAYN, is a British singer and songwriter. Born and raised in Bradford, ZAYN aspired to pursue a career in music from a young age leading him to audition as a solo artist for the British reality television music competition The X ...read more.
Best vocalist not only in One Direction but in the whole music industry in my opinion. When we are talking about high notes, Zayn is just the best in it. Those notes are just so impressive and gets everyone shook. Like he just reach those goddamn high notes like it's a piece of cake and not all singers can do it. This guy is so gifted with such talent and I think all should realize that.
Go to youtube and there is a song called like I would by Zayn live performance.see it and hear dusk till dawn high note and see this video called 14 times that Zayn Malik vocals shook
When it comes to high notes, I think ZAYN is the one. His songs like "fool for you", "dusk till dawn", "common", and most loved one "there you are" are the amazing high notes containing songs that cannot be easily sing.
I'm super excited if he's going solo as we didn't get to see much of his type of singing or writing in 1D. He has an amazing voice and of course unbelievable high notes. He's now noticed by so many artists who intend to make music with him. It shows how good he is at such a young age. he is very focused when he sings, he puts the very soul to the song. There are very few people who do it for the art and he is one of them. I'm hoping he makes a solid musical comeback, whenever he is ready of course!
9
Celine Dion

Céline Marie Claudette Dion is a Canadian singer and businesswoman. She is best known for her song "My Heart Will Go On", which is the main theme of the 1997 film Titanic, which was the first film to gross $1 billion at the box office.
I don't even know why she's #3 and not #1. This upsets me. Celine should be nicknamed the goddess of song. She has not a sour note in her body. She pierces the galaxy and makes bright red roses rise from the bone dry concrete. I consider it more than disrespectful to not put her as number one.
For sure, Celine rules this! She can hit her high notes softy, powerfully, airy... She can reach her high notes with her pure talent voice! That's way her voice can sing everything (pop, rock, ballad, R&B, soul, reggae, opera, yodel...! ). It's beautiful all the way!
Celine dion is the best I like her songs like power of love, all by myself, and it's all coming back to me now. I played it reapetedly because that is my favorite go celine you're the best singer in the world go...
She has god-like voice which only she can produce! She is fallen angel with a purest voice in the world.
10
Adam Lambert

Adam Mitchel Lambert is an American singer, songwriter and stage actor. Since 2009, he has sold over 2.5 million albums and 5 million singles worldwide.
Adam Lambert is the Best male singer today. Adam has a beautiful, powerful and consistent voice.
Adam Lambert has expert control over his instrument, producing notes that are well supported, and achieved via great technique. He is a master in using Belting!  Adam is capable of singing complex melisma and is able to hold notes for periods of time without wavering in pitch or tone, seemingly effortlessly.
Adam is also a brilliant showman and is able to sing in any musical style.
Regardless of the high notes that Adam Lambert achieves, it is important to realize the quality of his voice in the high notes.
He has a lot of technique, he uses a lot of mixed voice, he also has a strong and penetrating head voice, which, like the rest of his track, he has excellent dynamics and control. Oh, and without forgetting that Belting is a technical marvel of Adam!
He also is a showman on stage and can sing any musical style to perfection.
Adam Lambert's voice is awesome. Adam Lambert uses mixed voice instead off falsetto and head voice. Adam's voice is Fuller and stronger in the high notes than the most male singers.
He has a beautiful and powerful voice.
ADAM has a phenomenal Voice! His vocal range is insane & he can sing notes that other singers don't even know exist! ADAM should definitely be in the Top 5... there are others higher up on this list because ADAM's fans don't know about this poll... not because they (the other singers) can sing higher! The best thing about his singing is that it is so clear & crisp! He makes you want to keep listening & you never want him to stop! ADAM is the BEST! Both Brian May & Roger Taylor of QUEEN say that he's "one in a billion" & "a Gift From GOD"! That's why ADAM is currently touring with QUEEN all over the World & has been for the past 6+ years at their invitation! That sounds like a Great Endorsement to me!
The Contenders
11
Michael Jackson

Michael Joseph Jackson was an American singer, dancer, and songwriter born on August 29, 1958 in Gary, Indiana and passed away on June 25, 2009. He donated (at least) a remarkable 500,000,000 dollars to charity. Michael is also known as The King of Pop (a title given to him by Elizabeth Taylor) or under ...read more.
He is the best singer of all time and that is why they call him the king pop! So you know what... To all of yall people who wanna hate on Michael, I bet he has done more things in life than you will EVER DO! So you can take it to the bank and deposit that
Have anyone who didn't vote Michael really have seen him performing liveOff the wall songs? I don't think so...cause he had once the highest note hit by a male artist live I don't know if he still has that record but... hello? HE IS MICHAEL JACKSON!
Are you serious guys? Michael Jackson was able to sing over 4 scales, he had a powerful voice and also a very smooth one, but mostly he could sing notes even female singers could barely reach. He was a legend
He should be on the 1 st just watch his live concerts and then we will realise he can take highest notes ever than zayn Malik he is the 1 st in the most desired famous and best songers of all time
12
Brendon Urie

Brendon Boyd Urie, more commonly known as Brendon Urie, was born April 12, 1987, in St. George, Utah. He is an American singer, songwriter, musician and multi-instrumentalist. He is best own as the lead singer of the American pop-rock band Panic! At The Disco. He is the only original remaining member. ...read more.
Love his voice and personality! Saw him a couple of years ago and it was one of the best concerts that I've been too. He is super talented!
This man is underrated to much. He has an absolutely amazing vocal range and deserves more recognition. Yes he is not the greatest but he should be higher up on this list. Every list I look at only consist of POP SINGERS and no other music genre is recognized this man sings rock and is Better then Eminem no doubt but of course the media only looks at pop music because it is the most listened to genre. Brendon Uris deserves more recognition in my opinion
His theatrical voice is to die for! He has a spectacular range for a male voice and is an extremely versatile singer (as is his band Panic! At The Disco) and he always impresses with what new music he performs. I heard him live this past summer at a free concert in my hometown and it may have been hands down the greatest show I ever saw. This mans voice is truly magical. Just listen to his music, it speaks for itself.
Not a huge fan of PATD but I listened to some of their songs and WHAT DID I JUST HEAR COMING OUT OF BRENDON'S MOUTH? I usually get so incredibly shocked when I hear those high notes and those were not easy to do. Only a few gifted vocalists can do that and Brendon is one of those.
13
King Diamond

Kim Bendix Petersen, better known by his stage name King Diamond, is a Danish heavy metal musician. He is known for his extensive vocal range, usually sung in falsetto. King Diamond was originally known as the vocalist for Mercyful Fate, but has become notorious for his horror themed Concept albums ...read more.
No one can touch the King. Ariana Grande is a horrible singer who uses auto tune, and it is completely invalid to have her on the list. King's singing voice is his natural voice. Rob Halford is also really good (this is highlighted in the song "Painkiller") but not quite as amazing as King Diamond.
Let's get this straight. When it comes to high notes no sings higher than King Diamond. Harry Styles and Ariadne Grande use autotune and should be disqualified instantly. King Diamond is the true falsetto master.
Agreed, no one hits higher than the King.
Just listen King... self explanatory...
14
Sissel Kyrkjebø
Sissel deserves a comment here. After I heard her sing, everyone else went into the background. Her voice is crystal clear, and her range is outstanding. She is the ultimate crossover singer from the Beatles to opera to country to folk to pop to classical to gospel. Not only does she have an amazing voice, she looks like she enjoys singing. Everyone is entitled to his/her opinion, but for me Sissel is #1 and always will be. She is also outstanding in duets and is great in harmonizing as well as taking the lead. I don't bother to mention comparing her to other singers, because I have and for me she is always my favorite.
From the first time I heard Sissel, I was a fan. I never get tired of hearing her sing. Her voice is crystal clear. When she sings, she doesn't strain to hit the high notes. She looks so relaxed and happy to be singing. She is the ultimate crossover from folk, to pop, to classical, to country, to opera to gospel to rock. She is better known in her country of Norway but has fans all over the world. I won't compare her to others on this list because everyone has his/her opinion. For me she is always the best. If you aren't familiar with her singing check out her version of "Over the Rainbow," "Shenandoah," "Climb Every Mountain," and "To God Be the Glory." She also sang the musical score for "Titanic."
Simply put she is, hands down, the greatest singer I have ever heard. This list is devoid of opera singers, too. So I take it with a grain of salt. I would concur if it were stated to be the greatest singer of high notes in pop music but it doesn't. Therefore, this list is flawed. I think Kiri Te Kanawa, Beverly Sills, Maria Callas and host of others like Jose Carras, Luciano Pavarotti and Placido Domingo also merit inclusion before some of the people mentioned. Opera isn't as popular as pop music but this is supposed to be about the best high note voices and nothing else. Thank you to whomever had the common sense to mention Sissel. She belongs at top of this list in my opinion.
I first saw Sissel on a Good Morning America program in 1997. I was struck immediately by her beautiful face... and, simply, fell in love with her. I have never forgotten or will forget that moment. Since then, I have followed her life, career and collected her music. She is not only a musical superlative but an extraordinary human being aiding many times in charitable work. I only wish we could clone her and have many Sissel's for generations to come.
15
Leona Lewis

Leona Louise Lewis is a British singer, songwriter and animal welfare campaigner. She was born and raised in the London Borough of Islington, London, England where she attended the BRIT School for Performing Arts and Technology.
Actually, Leona can sing higher and stronger than Lea Michele (the little baby with a fat face who steals songs and has no creativity to come up with her own), and she possesses a suberb four octave range! Leona is a phenomenon. No, her voice is not as strong as Whitney's, or Christina's, but her voice is more pure in general than Mariah Carey. Besides, Mariah is starting to lose her voice. Did anyone hear listen to her song "Migrate" where she sounded like a Spanish Nikki Minaj rapping trashily with T-Pain?

Hands down, Leona is the most gifted high notes singer besides Minnie, Deniece, and Debelah. But her voice is stronger than all of these women.

Celine, Whitney, and Christina have more powerful voices but they just don't have the same range as Leona and Minnie.
She is such a blessed person! We all know she's super talented, even though she's still young and has a lot of things to learn. Her high notes blow me away! I know that singers like Whitney Houston, Charice and Lea Michele might have strongest vocals and do better in high notes than her, but she's definitely better than people like Demi Lovato and Christina Aguilera. Definitely.
She is the best vocalist in the world she is the most prettiest girl in the world and the most humble nicest person in the world! X
Leona is just amazing artist in her own way, that can really touche's peoples souls. Amazing and a lengendary diva! Sh e deserves to be in number 1 sopt!
16
Prince

Prince Rogers Nelson (June 7, 1958 - April 21st, 2016) was an American musician, best known for being one of the most popular and influential artists from the 80s, with songs such as "Purple Rain", "Little Red Corvette", "1999", and "When Doves Cry" .
17
Christina Aguilera

Christina María Aguilera is an American singer, songwriter, and record producer, best known for songs such as "Beautiful", "Genie In A Bottle", "Fighter", "Hurt", "Dirrty", "Your Body", "Lady Marmalade", "Reflection", "I Turn To You", "Come On Over Baby (All I Want Is You)" "What A Girl Wants" and ...read more.
Xtina is the queen! Anastasia could never beat her. Mariah is my second favorite, but neither artist could compare to my lovely beautiful bb Christina Aguilera! I've loved her since I was seven, and my love for her had stayed with me as life goes on. She is a phenomenon, a generation of music itself. Christina can sing anything. An angel is not enough to describe her voice. Some people hate her rasp, but I think it just makes her sound even more powerful. My dream is to meet her and/or do a duet with her. She's my idol, a very strong voice. Christina, I know you're probably not reading this, but if you are, I love you and you are my favorite, my inspiration. I will stand by you till the end of time, support you. I believe you are better than Whitney, Celine, Mariah, and Martina combined. Your voice is so soulful and amazing. It makes the hair on my spine prickle and stand erect. Team Xtina forever, you Suberb 4 octave singer! ~Jenna
She has an extremely soulful voice, and can sing high pretty well, but no that well. It's something else that captures the person who's listening. We are all beautiful.
Christina is one of the few singers who can actually sound amazing in concert, particularly in her high notes and her whistles!
She had the best high vocal range. You must better listen on her Show Me How You Burlesque, Lady Marmalade, and I Turn To You.
18
Hayley Westenra

Hayley Dee Westenra is a New Zealand singer, classical crossover artist, songwriter, and UNICEF Ambassador.
I hope she can sing "can somebody tell me who I am" from Disney dinosaur as covered song.
19
Rob Halford

Robert John Arthur "Rob" Halford is an English singer and songwriter, who is best known as the lead vocalist for the Grammy Award-winning heavy metal band Judas Priest and famed for his powerful wide ranging operatic voice.
Unlike many (but not everyone) on this list, he actually sings high notes, not singing and than digitally changing the pitch. Listen to Painkiller and Dreamer Deceiver by Judas Priest to hear what a REAL singer sounds like. His vocals now are not as good as they where when he was younger, but that's because his voice has aged and he refuses to cheat his fans out at a real, 100% LIVE performance. And plus the fact that he can still do what he can do now is insane for a man his age.
Why is the metal god not in this list. He has some of the most epic screams in the History of Music. Example: Victim Of Changes, Dreamer Deciever, Painkiller, Blood Red Skies, Dissident Agressor, Beyond The Realms Of Death, The Ripper etc... He should at least be in the top 3.
One of the most underrated singers of all-time, only because he's in a metalband. His high-pitched screams songs like Victim Of Changes, Screaming For Vengeance en Dreamer Deceiver are almost unprecedented.
Total respect for him and his English heavy metal band is what he gets. This man can hit every ear piercing note with his awesome voice.
20 Mary-Jess Leaverland
21
Aretha Franklin

Aretha Louise Franklin (March 25, 1942 - August 16, 2018) was an American singer, songwriter and pianist. She began her career as a child singing gospel at New Bethel Baptist Church in Detroit, Michigan, where her father, C. L. Franklin, was minister.
👍🏼sang like no other:to this day!
22
Amy Lee

Amy Lynn Hartzler, known professionally as Amy Lee, is an American singer-songwriter, classically trained pianist and composer. She is also the lead singer to the Arkansas band Evanescence.
She is, in my opoinion is the best femele rock vocalist she can hit high and low notes. Her songs have so much meaning to them and she uses her a lot of emotion in her voice.
Best singer ever. Fallen is an absolute masterpiece. can't... Even... Describe... How... Good... She... Is.
I love amy lee! Great voice and a beautiful face!
My 2nd favorite female rock vocalist
23 Sumi Jo
24
Kristin Chenoweth

Kristin Dawn Chenoweth is an American actress and singer, with credits in musical theatre, film and television. In 1999, she won a Tony Award for her performance as Sally Brown in You're a Good Man, Charlie Brown on Broadway.
Kristin is an AMAZING singer! Her voice is just beautiful! She can sing notes that are super high - go listen to her singing "Glitter and Be Gay" from Candide! She is full of talent.
25
Patricia Janeckova
If Patricia does not become an international opera star in a few more years, I do not see how anyone else can either. I only hope that at age 76 that I live long enough to see it happen!
Her voice is like bell clear and true, listen to the version of Silent Night in German the last note is astounding

Patricia last note was D3 in the German version of Silent Night she was 16 year old when that was recorded
Exceptionally talented
PSearch List