Top Ten Best Skateboard Shoes
1
Vans
Vans are great skateboarding shoes and the best thing about them are their waffle soles it makes it real easy to grip on for the skateboard! They're really comfortable too and looks awesome! I love to wear them when I skateboard.
vans are the BOMB there is nothing better well worth the price
Vans are way better than fallen vans are good looking and durable best 49$ I ever spent
Girls will be all over you! I wear them when I skate and it's easy to flip because the are lite weight they are sick shoes van all day!
They are stylish, popular, and trendy too. Trendy people wear them
2
Fallen
Yep always is the best as a matter of fact I'm wearing them right now without a doubt rainbow trout cris cole left that's the only thing that sucks about this company
Cool, long-lasting, and they skate the BEST. I've had them forever and never looked back
Fallen is my favorite shoe. They are super comfortable and protective and gives a good grip. Lakai is definitely my 2nd favorite shoe because they are like fallen but a lil thinner
I've skated for Fallen for over 2 years now and they've never let me down. They're super durable and solid. When you're not skating, they make some sick kicks. Vans aren't what they used to be. They are now cheap and like DC, use low grade glue and material to make their shoes. Fallen should be the #1 shoe.
3
Lakai
Lakai along with emerica are some of the the core skate shoes I've had a pair of both I like my carroll selects better and there new high tops is so sick can't believe you people pick DC that's just posa the reason everyone wears them is because there cheap and you can get em at places that aren't skate shops like dumb stores in the mall for skating there horrible they have like one model of shoes dc has been a failure company since danny and collin left it - skaterr989
Despite I only bought 2 pairs until now it was enough to become my favorite skating shoe. They are comfortable with this awesome fitting feature and they look awesome while not so mainstream and poser like dc's. Last but no least they are super durable and they last more than 2 months even with hardcore skateboarding.
These are sick I'm skating with them now, I use to skate in ice creams but now my carroll selects are like the sickest sneakers to skate in, I land my nollie 360 shuv's all the time now and I'm hitting my 180 frontside heelflips they are super sick def better than some of the snakers on the top ten! - ballaboi17
I've been wearing Lakai shoes for skate for quite a while, they're durable, and have one of the best grip to a skateboard so far as I seen, I skate everyday with them, girls are wondering what shoes I'm wearing then I end up getting they're number, these shoes got my life so much easier
4
Emerica
They last wicked long. This should be at the top instead of DC. DC should not be at the top of the list. Emerica's are wicked grippy too.

Just switched from Vans to Emerica. Emerica are very small looking shoes contrary to my vans that were very wide and somewhat blocky. The Emerica shoes are very light and it doesn't feel like I am walking on a block of wood. In my opinion these are the best shoes to skate in, style is amazing, comfort is beyond that of any other shoe I have worn, and "Skate Effectiveness" is unmatched. Thank You to a close friend that advised me to go with Emerica shoes.
Emerica's have good grip for skating. Not as good as others though, but they also look good and are great when you just want to skate. -
In not going to be like everyone else and complain how the brand isn't number 1. This poll isn't based on fact, only opinion. So yeah, some brands could be elsewhere on the list but the more people that vote for their favourite brand, the higher up the list it will be, even if it shouldn't be. I think emericas are great shoes but I can't prove that there number one. That's my thought
5
Nike
The NIKE skateboarding shoes are way better than the VANS skateboarding shoe. VANS used to be good, but now a lot and I mean a lot of posers are wearing them
are you kidding? nikes shold be at the top. they have their new shoe the eric koston signature 1 shoe and they are amazing along with low blazers and vulc rod shoes. they have the most variety of shoes, are super light and they are not bulky like dc or etnies. they also are more durrable than fallens and don't get holes as fast.
Ill add a vote to Nike simply for making vans look even better. Its as easy as pie, next time you go to buy Nike SBs take pictures of all the different styles you like then walk to your nearest vans store and see which shoes they look like. They are fancier copies 70% of the time. Vans made skating a real sport by making the first skate shoe ever. Yes the first ever. Know your facts, it sounds like a bounch of 13 year olds are posting to this.
Simply the coolest shoes out there.
The new Nike Dunk Pro SB features good board feel, impact protection (yet flexible) and durability.
6
DC
I have 5 pairs of Dc shoes and they feel great and look good. They have many cool different kinds to pick from
Dc's are AWESOME my previous skate shoes would last like max 1 month and they would be falling apart I bought a pair of dc's and they lasted like over 3 months
I think DC shoes are the most stable shoes ever! They're so comfortable and easy to slide your feet for tricks in. I've had 4 pairs of DC shoes for three years and neither of them are broke the are the best skating shoe in my opinion.
I think DC shoes makes a lot of good products and they will always be cool. They also make very good skateboarding shoes which look awesome. I think Nike SB is cool too. Their new Omar Salazar shoe is sick! What I don't understand is how Supra Footwear didn't get into the top ten, I mean it is the most durable skateboarding shoe of all and look stylish too. - SoaD
7
Etnies
How could I forget Etines? Etnies are great for skating and they look amazing. -
Etnies have the nicest feel best grip comfortable don't wear easily and are very well made hey also have a wide range and are not very expensive.
I got a pair today and so far I can see I will put holes in them quickly. But then again I was practicing heel flips all day. I got some heavily hard canvas which wasn't the best choice but it should do the same duty. I'll admit they look amazing though! Apart from that shoo goo will solve my problems.
Etnies are simply the best skate shoe out there I have been skating etnies for a while now and I have never skated a better shoe and I have skated many shoes (vans, world industries, nike SB, DC, DVS, osiris, fallen) etnies have a great gripy long lasting grip, their very durable, a bunch of board feel, flexibility, and durability. Also have a wide variety of shoes unlike other brands. So if you are going to get skating shoes get etnies.
8
Supra
I've had my Supra Stacks 1 for 4 years now. Skated plenty and decided to buy another pair. From day 1 they have been the most comfortable shoes I've ever owned. There is 0 break in time, and they still are just as comfortable as ever. I will never buy another pair of Vans. They are incredibly uncomfortable, flat and painful.
These polls are the worst the voting is done by a bunch of posers! DC top 5? I think not those shouldn't even be considered a skateboard shoe they should be called modeling shoes cause posers wear them!
Get supras I had the skytop3 skylow2 cubans bandits and tk stacks. Tk stacks= 1 month skytop3=3months and counting skylow 2= 2 months bandits=haven't skated yet cubans=3months see supras are sick and I skated all of them except the bandits vans and falen suck sole wears in less than a month the same thing for nike but nike it lasts a months overall get supras forever
I have the skytop 3 bandits skylow 2 and the tk stacks they all lasted mad long and they have the best riders with the best tours yet you guys vote for dc cause nyjah houston is on the team and you vote for vans. Vans are not light don't last long and their grips sucks why would any one vote for vans
9
Adidas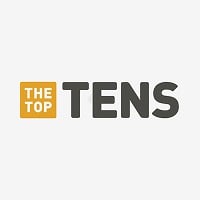 Adidas AG is a German multinational corporation, headquartered in Herzogenaurach, Bavaria, that designs and manufactures shoes, clothing and accessories. It is the largest sportswear manufacturer in Europe, and the second largest in the world. They were first founded in July of 1924 as Gebrüder Dassler ...read more.
I have the buesnitz and they are EXTREMELY COMFORTABLE and have AMAZING BOARD FEEL. They are pretty durable I've had them for months now and I skate a lot like everyday and I also wear them casually so at school and stuff and they haven't ripped or the bottom has only worn a tiny bit hardly noticeable. I've had nikes and vans and I like adidas a ton better although the nikes aren't too bad. And look at their team. Its so dope! I would recommend these to any skater. I don't know why they are so far back on the list right now! Again they are super comfortable its like heaven when you put them on. And plus they don't need any breaking in because honestly they come broken in straight out of the box! Trust me guys you want adidas
Comfiest skate shoes alive. They hold up better than any other brand and these shoes make you want to go out and skate. The only thing is that the soles wear through, but that's only because they are so comfy
Just got my new Adidas Busenitz yesturday. They feel amazing, look amazing, and fit amazing. I put them on and it was a different feeling than any other shoe I ever put on, but in a good way. They are the most comfortable shoes I have ever worn. They are super padded, so they fit a little smaller than the normal shoe, but not small enough to get a different size. They look amazing in every way and color. They absorb impact pretty well. I haven't put them through more than jumping over stuff at school but so far are great. I can't wait to skate them after my current skate shoes die.(I skate in slightly older broken in shoes until they die, then swap them out with the newer pair, they last longer that way.)
Adidas are sweet. They have really good grip and they look awesome. They stick to the board really good and they don't get ruined easily. -
10
eS
the scales are the best shoes ever I was one of the few who accually got some! - arabhomie68
awesome cool decals super good grip eS ROCK - FallenSk8er
If eS was still in business I would definitely still rock their shoes. I had two pairs of the square twos and each pair lasted me around two and a half months. Yeah their shoes were sick.
STi technology system in this shoe is the bad ass sti tech than other sti shoes or others... Supports in this shoes help a beginner like me keep enjoy skateboarding
The Contenders
11
Circa
Circa's are the best shoes ever, they last very long and when they are worn out you still can uses them because they feel comfortable and grip the skateboard very well
the best most comfortable shoe you'll ever buy
I recently bought a pair, I'm a new skater, they are so comfy hoping they last long, really great grip, I know they go up too between 7-10 in the list!
Just.. Uh.. Real good bra.. Real good..
12
DVS
Love these. Supra makes good shoes but they're turning into just a celebrity popstar gimmick. DVS are original skate shoes, durable as can be and comfy on those steep drop-ins. Absolutely recommend. Osiris are decent but I can now see daylight through my pair
DVS has it's ups and downs. But overall it's a really great shoe. Really durable. Nice boardfeel and some of their models have ollie area lace protection. My shoes are DVS Munitions and they skate really well it has a triple stitched toe cap also.
If your some child you might like a shoe looking like crap
Best brand ever made
13
Globe
I like all the padding around the ankle that globe has I find that it offers a snug yet flexible fit. I also like how the tongue is attached so it can't slide sown or off to one side. I love the secret pocket that most globe's have.
In my opinion, Globe is the best, even though is doesn't look the best, it has really good grip if you look at them. They are great for skating and look cool. -
SIT DOWN SONS AND LET ME GIVE YOU SOME SKATING SHOE LESSONS! Globe is the best because they feel comfortable, have good grip, and are a rip off like Vans
What the heck is Globe doing on #8? there awesome tough hard to rip stylish shoes but Fallen and vans are cool to but Globe is my favorite - lhairsoft
14
Adio
Actually this shoes suck It lasted me 5 weeks it was good I guess but they were cheap
Long lasting, and wicked sweet looking!
I love adios but I also like fallens and vans too. Their long lasting and comfortable I also wear adidas and nikes haha
My faverote shoes too
15
Converse
I've had a pair of converse for almost a year and I've only worn those because I have no other shoes so I wear them for everything, even skating and they're still holding up, no holes, tears, or anything like that.
I own an pair of the latest Aero S shoes from Converse Cons. They haven't ripped yet and I have skated them for an month now! I saw previous comments saying they suck? No they don't! If your talking about the canvas Chuck Taylor's then of course they are gonna suck, they're not meant for skating! But Cons are. The Aero S has great comfort and impact. If you don't have much money and need new kicks, I'd get these, they don't rip and they ARE meant for skating!
I have the regular converse (Not the skate model) and the cap on the toes make the shoe extra durable. The high tops are a bit uncomfortable but last long. LIKE!
Converse have been around for longer than even vans. Converse skate shoes look sick too. They are awesome.
16
Dekline
Great shoes they look great but they don't have to many sizes they need more
I have honestly never seen a single person wear these.
Jaws wears them... Enough said
Terrible shoes, heavy, weak and unreliable
17
huf
Huf is a good shoe brand but Nike's are way more comfortable.
Boi these shoes are the best super comfy!
Super! Long lasting all of the footbeds are made of impact gell they took me a year to wear down!
These are the best skate shoes ever. High classics kick ass. All hufs are awesome
18
Vox
There really good for tricks because there not so heavy like all skate shoes
Very good shoes love them
Very appealing design, can be used for skating, bmx or casual use. I own a pair of the Savey and Duece both also very comfortable. Construction is much better than Vans.
19
Osiris
Good shoes. They skate well. But they offer no padding so don't try high impact stuff because your feet won't like it.
They look amazing. However, they aren't the most durable as far as actual skateboarding goes (varies from shoe to shoe though). Another huge upside to the brand is the variety. You can get almost any kind of skate shoe from osiris. High tops, low tops, net, running, and plenty of colors released all the time to fit anyone's choice of style. Osiris is renowned for the NYC 83 shoe, which is an excellent choice of style, comfort, and practicality. Probably not the best, but definitely a great choice.
Osiris are probably #2 because they look really awesome, and they have really good grip. They are so expensive because they are great for skating. -
Osiris is the best shoe in the world it looks awesome with anything and its good for skateboarding if you are smart you would get Osiris all the time
20
Zoo York
Great design and comfortable footwear features
Really a good brand, and the progress is really great for a new brand!
The shoes are perfect and the balance is great.
21
Airwalk
This shoe has no durability but I have to do a project on it
I have a pare and they work good
These are skate shoes?
These were popular in the early years
22
Element
I don't have any Element, and I never really wanted an Element shoe, but my friend has Element and I tried them and wanted them! They are great for skating and have good grip on the board. -
Great comfortable shoe and they last forever for doing tricks! If you are wondering which ones I have they are the Element tacomas.
Element is the best! No competition
THIS SHOULD BE NUMBER ONE
23
IPath
It's sad that they don't produce new models anymore, none Grasshopper or XT!
24
Crocs
Such good shoe. Poop in my fingernails BMX rider cook up! Diamond Supply Company trademark of hollister brands inc us shorty town logic confessions of a dangerous mind album bundles out not we got make it to the top out of sight commandioso comendere the Russian Army poop @my_babel_physics_project_ai BATTLEFIELD V PACIFIC THEATRE COMING OCTOBER 2019 HYPE REAL GOOD FOR NEW MULTIMEDIA GRIPTAPE COOK UP FAT MAN! 3U82
I have never skated harder, faster and better. if you haven't skated on these you have never skated AT ALL.
Is this even a question? These are THE BEST skate shoes on the face of the Earth. If you do not wear them, you are definitely a poser.
I once did and quintuple flip down el toro with a pair of crocs super good and extremely lightweight and durable. Everybody are pose people.
25 Superga
26
Vision Street Wear
Vision Street Wears would outlast any other shoe out there, there definitely the best Number #1, Brah.
Best shoes ever made.end of story.Skating shoes these days look more like golf shoes and they all look god awful.
27
Habitat
Great design, confortable, and very last long!
28
Dr Martens
They give me the best board feel broz.
29
Diamond Supply Co
Diamond Shoes are so good! They are long lasting, comfy, they look good, Not too expensive! Diamond are the way to go! best skateshoe!
30
Kings of Neon
Kings Of Neon RULE! They look just as good as converses and Vans but are less than half the price and last for ages longer
32
OP
Suck bad. Waste of money and time
33
Oxelo
Cool designs, everything you need to skate is in this, if you want a pair of another brand it will be just to show off.
34
Macbeth
One of the best shoes ever. Tom DeLonge and Mark Hoppus really know how to make some sneakers.
I had a pair of elliots and they were amazing, I'm wearing macbeth Londons now
35
Reef
When they still made them, and I wish they still made them

I still have them after 6/7 years
36
Avia
A good choice for beginners cause Avia is cheap and good grip!
Amazingly comfortable cute stylelish and last.
37 Harsh
38
Sugi
They have good pop. And my favourite flavor is orange
39 America Skate
40
Sperry Top-Sider
This has a nice greeep
41
Under Armour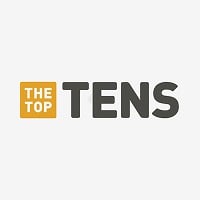 Under Armour, Inc. is an American company that manufactures footwear, sports, and casual apparel. Under Armour's global headquarters are located in Baltimore, Maryland with additional offices located in Amsterdam, Austin, Guangzhou, Hong Kong, Houston, Jakarta, London, Mexico City, Munich, New York ...read more.
42
Toms
Toms suck they only take $4 to be made. They are so cheap they fall apart in like a day of skateboarding
They rock they are like a converse
Toms are the best for skating excellent board feel and a really good overall
cup sole shoe
43
Rip Curl
I lived in a third world country and these were the only affordable skate shoes. Great.
These are awesome. Especially when you live in places that you can't afford a lot because is very expensive. The rubber is smooth and sticky. My Previous DC shoes didn't last long but these are very durable. Recommended.
44
World Industries
I owned a pair of these and the shoes lasted only 2 months before they started to wear out. Really bad shoes, never buying a pair again.
I've had these shoes for 2 years. Good grip cool desighn
45
Skechers
The Ultimate skate shoes of all time & space. No brand can beat this masterpiece, not vans, Nike, fallen, nothing. I wear these bad boys for Football, Basketball, Golf, and even swimming. Vote sketchers now!
What! Sketchers are the worst shoes ever especially for skating! They aren't skate shoes at all and you need to do your research
Skechers are called Skechers for a reason. They are sketchy they are not even skate shoes
Best skate shoes! Amazing grip and durability. Light up the night skating in sketchers! You don't even need to shoe goo them.
46
Fila
I learned octuple flip in these amazing shoes
What fila are those shoes I see at costco
Badass shoes I learned my kickflip with these shoes
Gnarly shoes defenetley should be #1
47
Puma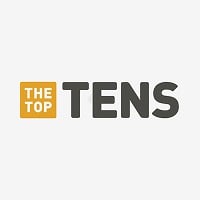 Puma SE, branded as Puma, is a German multinational company that designs and manufactures athletic and casual footwear, apparel and accessories, which is headquartered in Herzogenaurach, Bavaria, Germany.
Puma shoes are the best! They last a long time, the side of the soles don't wear out fast, and not to mention the grip! Don't forget the price, you can get em at a great price like around 30 $!
When You Get A Skate Shoe You Expect Them To Last At Least A Month But These Last 1 day As Soon As You do a trick the whole thing falls apart
The puma suedes classics are AMAZING shoes for skating. Love them.
I use it on my skateboard it was good for long time to play.
48
Saucony
Saucony isn't even a skate shoe
Very gripy shoes. They are very comfortable too. They are long lasting shoes.
Saucing is a running shoe
49 Kaypee
50
North Star
I know they're school shoes.. But the shoe is awesome... The shoe grip will stick on the skateboard griptape easily... The shoe style is awesome..
PSearch List