Best Skillet Songs
aeromaxx777
Songs from the Christian rock band Skillet that you think is best.
The Contenders: Page 3
41
Energy

Guys. Why is this song not higher up. This songs rocks
I mean this song rocks. I can't believe that it is out 'here'. This song has enough energy to move on up!
This song is heavy best sonng of skillet
42
Burn It Down

43
The Resistance

My favourite song in unleashed!
This is the best Song of Unleashed, and it's the best album of theirs
This song is awesome. My favorite off the new Skillet Album. It is fast paced and has a really awesome guitar solo to end the songalbum. Favorite Skillet song.
Amazing! Can't stop listening to it
V 4 Comments
44
Alien Youth

Um all these people must be new fans because theyve never heard of this song. Its the best!
Love this one!
45
Eating Me Away

46
My Religion

Song has a great beat to it and the lyrics are pretty good. Should be higher than what it is just because the song is OBVIOUSLY Christian from other song counterparts that let you choose the meaning.
Good religious song john talks about his faith in jesuschrist
47
American Noise

My 2nd favorite. Hero is best, but this one deserves to be higher. I can't wait until Rise comes out! - Alpha101
Even though it's different from most of their songs, it's beautiful, and has a way of making you feel better about life after listening to it.
One of my favorite songs and John Coopers himself. Why does no one else like it that much? :/
Way to good for 26.
V 4 Comments
48
Good to Be Alive

Seriously? Why is this so low on the list? Great song!
49
Stronger

50
Stars

Best Song of Unleashed! Should definitely be in the Top 3!
Good song once you listen to it a few times.
It's just beautiful
How the heck is this sensationally beautiful and bottom of the heart touching song so far down the list... something must be terribly wrong with people's sense of music... everything about this song is sheer perfection from the vocals to the background music..so beautiful! the feeling is indescribable..I felt madly in love with it the first time I heard it...
V 2 Comments
51
Fingernails

Also easily one of the best songs off of Collide. Love everything about this song, come on people!
It has a intro and is way under rated.
ONLY #33?! THIS DESERVES TO BE IN THE TOP 10! REALLY?! THIS SONG IS HONESTLY ONE OF THE BEST!
52
Kill Me, Heal Me

53
The Older I Get

JUST PERFECT,
A SONG WITH FEEL,
ABOUT HOW SHORT LIFE IS FOR LOVE.
My song is here so low... I can't believe... I love comatose album there is no need of top 10 songs of skillet... All songs of comatose should be in top 10... Great lyrics by John cooper he is my favourite... Love this song vote for it...
The first time I listened to this song I cried... Why is this song so low down here?
Fantastic
This songs give me flashbacks and It's a way too good song
V 2 Comments
54
Back from the Dead

This is definitely my 2nd fave behind "feel invincible"
"One word. WHOOO! "
55
I Want to Live

It has the taste like comatose & awake and alive, great song!
Reminds me of their "Awake" album;Amazing song!
great
This is another best song of skillet... Sounds like rebirthing/awake and alive...
Just awesome...
10 out of 10
56
Hard to Find

I can't believe that this song isn't higher up! It's fantastic! The chorus makes me want to rejoice and believe in God. This is for sure my favorite Skillet song.
How can't someone lime this song? When you feel down and feel no one can help you, and there's no faith to find, god is still there to take your hand and help you stand on your feet! "You give me faith to believe there's a rain to put the past finally behind me and hope to make it through another night...","When Faith is hard to find..." It may not bbe their best, but doesn't deserve #55 totally...
57
Out of Hell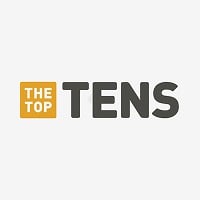 Out of Hell is my favorite song from the bands new album Unleashed. It has this heavy feel to it unlike every other track. I hope this track gets more recognition in the near future. - Metalmaniakkk
Yes one of the only golden skillet songs on their new album. Besides I want to live and this song none of the other songs really impress me a lot.
V 1 Comment
58
Should've When You Could've

Alright this deserves to be higher than 62! Lyrics are amazing. We have all wanted to sing this song to someone at one point. Or scream instead.
The Lyrics are AMAZING! I can't believe it is in the 62th place. For me, this is my favorite song for skillet.
This song is way high up on the list... seriously?! Easily one of the best songs off of Awake.
Not the best, but easily one of the best on Awake. Yet it sits 2nd worst on this list!
V 1 Comment
59
Angels Fall Down

The first time hearing this beautiful song, tears kept falling from my eyes.. this is what I call music.. I can just feel the emotions running through this music. ;-;
What the hell is going on?! This song is so awesome! Why is it so low. I'm heartbroken..really.
60
A Little More

This is my absolute favorite Skillet song! It has such strong emotions about love between people, but also ties in the love of God. Plus his voice in this song! He sings so well, I wish they would do more songs like this one. (Although I love everything they do)
PSearch List
Recommended Lists
Related Lists

Best Songs From Skillet's Comatose

Best Songs From Skillet's Awake

Top 10 Skillet, Three Days Grace and Linkin Park Songs

Best Songs From Skillet's Collide
List Stats
8,000 votes
113 listings
8 years, 101 days old

Top Remixes (100)

1. Hero
2. Not Gonna Die
3. Rebirthing
Skillet_5751

1. Savior
2. Collide
3. Rebirthing
EvilAngel

1. Rebirthing
2. Whispers in the Dark
3. Monster
greendayfan2
View All 100
Posts
Error Reporting
See a factual error in these listings? Report it
here
.