Best Skillet Songs
aeromaxx777
The Contenders: Page 3
41
Dead Inside

Seriously people come on this song is awesome. It should at the very least be in the top 20. If you haven't heard it I highly suggest you go listen to it now.
Umm excuse me! This song must have been added late. This should be in comatoses spot! :(
Awesome song. All members sing this and is good to listen to.
This deserves to be much higher
V 5 Comments
42
Say Goodbye

The best song ever please listen to it am sure that it will take your heart away please listen to it every one
This song deserves to be in top ten... Please listen it once, you are going to love it
Awesomeness... Super lyrics and cool music
I don't know how I came across this song but it touched my heart so much...
I listen to it everyday and never get bored

Skillet Rocks...
Well 7th grade of school just ended today. Class 7 forever<3 was 1 of the best years in school (i don't hate school, in oir country people love their school so much, they r like a family, we cn literally live in school forever) looking forward 2 next year. Sections will b jumbled up again and maybe at 1st I wnt like my section, but when a year ends your so attatched 2 all the people that it's hard 2 let go such beautiful times. I didn't want 2 hear that "goodbye". Altho I should b happy exams ended, I feel kinda sad-ish. But it's just that nostalgia feeling. My friends are in the same mood as me. Well it's a natural feeling. Class seven was ALL ABOUT GROWING UP. Well if I say we learnt abt reproduction in bio then yea :P I love my batch. and best year wit them--2013-14 (class7). I should b commenting abt the song. But I cnt help it. "Say Goodbye" is so prtty. I love the acoustic version more<3 I. AM. IN. LOVE. WITH. THIS. SONG.
V 7 Comments
43
Saturn

Skillet is an amazing band. Been a fan of them for 5 years and I get to see them live at YC 2013 Edmonton, Alberta Canada
44
The Older I Get

JUST PERFECT,
A SONG WITH FEEL,
ABOUT HOW SHORT LIFE IS FOR LOVE.
My song is here so low... I can't believe... I love comatose album there is no need of top 10 songs of skillet... All songs of comatose should be in top 10... Great lyrics by John cooper he is my favourite... Love this song vote for it...
The first time I listened to this song I cried... Why is this song so low down here?
HOW IS THIS SONG NOT IN THE TOP 10?
V 1 Comment
45
Forgiven

Please listen this song guys, what a nice melody...
You know what? People who don't like this song or like this more than Monster is not a true Skillet fan. - TristGamer
This song should be within top 3 songs by skillet. So addictive tune.
Are you kidding me? THIS SHOULD BE THE FIRSTTT! People have no taste of music. AT ALL!
46
American Noise

My 2nd favorite. Hero is best, but this one deserves to be higher. I can't wait until Rise comes out! - Alpha101
Even though it's different from most of their songs, it's beautiful, and has a way of making you feel better about life after listening to it.
One of my favorite songs and John Coopers himself. Why does no one else like it that much? :/
Way to good for 26.
V 4 Comments
47
Fire and Fury

Gorgous music and vocals, the combination of John Cooper's and Jen Ledger's voices is amazing. Fantastic lyrics too.
Powerful song, very nice intro. This should be higher, seriously. Listen to it.
This was my favourite song for weeks, should not be so low
Why is this not #1 the vocals are amazing and it's so relatable ❤️
V 2 Comments
48
The Resistance

My favourite song in unleashed!
This song is awesome. My favorite off the new Skillet Album. It is fast paced and has a really awesome guitar solo to end the songalbum. Favorite Skillet song.
Best song in the new album
My personal favorite from skillet.My favorite band!
V 1 Comment
49
Stronger

50
Feel Invincible

Good new song hopefully the rest of unleashed is as good
Great song. Definitely their best.
"My favorite Skillet song. With God you feel invincible."
This song has to be #1, get voting people, easily their best hands down, no questions asked
V 12 Comments
51
Fingernails

Also easily one of the best songs off of Collide. Love everything about this song, come on people!
ONLY #33?! THIS DESERVES TO BE IN THE TOP 10! REALLY?! THIS SONG IS HONESTLY ONE OF THE BEST!
52
Kill Me, Heal Me

53
Vapor

54
A Little More

This is my absolute favorite Skillet song! It has such strong emotions about love between people, but also ties in the love of God. Plus his voice in this song! He sings so well, I wish they would do more songs like this one. (Although I love everything they do)
55
Madness In Me

How is this not higher? Such an underrated song. He sings with such a passion. My personal favorite on the Rise album.
Definitely the most out of place on this list... One of the best Rise songs and on of the best all-time Skillet songs. Also, it's John Cooper's favorite Rise song, yet it has 0% of the votes!
Seriously this should be #1. It's my favourite song ever
The guitars are so catchy in this song and the echo intro is good. - LightningBlade
V 1 Comment
56
Best Kept Secret

How is this at such a low spot this is one of their best songs before Awake N comAtose this deserves at least top 10
Amazing song! I was singing along the first time I heard it.
Vote it higher! Old school is still awesome! Love it! - amcskillet
Haa haa... Seriously?! People... Don't go by the ratings here... This song is seroiusly d one which shows the matured composittion ability of skillet... Deserves to be in top ten... If not @least top fifteen...
57
I Want to Live

It has the taste like comatose & awake and alive, great song!
Reminds me of their "Awake" album;Amazing song!
great
This is another best song of skillet... Sounds like rebirthing/awake and alive...
Just awesome...
10 out of 10
58
Back from the Dead

This is definitely my 2nd fave behind "feel invincible"
"One word. WHOOO! "
59
Out of Hell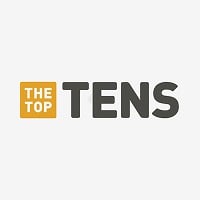 Out of Hell is my favorite song from the bands new album Unleashed. It has this heavy feel to it unlike every other track. I hope this track gets more recognition in the near future. - Metalmaniakkk
Yes one of the only golden skillet songs on their new album. Besides I want to live and this song none of the other songs really impress me a lot.
V 1 Comment
60
Stars

Best Song of Unleashed! Should definitely be in the Top 3!
Good song once you listen to it a few times.
It's just beautiful
BEST SKILLET SONG EVER! SHOULD BE #1! ONLY PERVERTS DON'T LIKE IT!
V 1 Comment
PSearch List
Recommended Lists
Related Lists

Best Songs From Skillet's Awake

Best Songs From Skillet's Comatose

Top 10 Skillet, Three Days Grace and Linkin Park Songs

Best Songs From Skillet's Collide
List StatsUpdated 25 May 2017
8,000 votes
94 listings
7 years, 197 days old

Top Remixes (96)

1. Hero
2. Not Gonna Die
3. Rebirthing
Skillet_5751

1. Savior
2. Collide
3. Rebirthing
EvilAngel

1. Rebirthing
2. Whispers in the Dark
3. Monster
greendayfan2
View All 96
Posts
Error Reporting
See a factual error in these listings? Report it
here
.