Best White Rappers
The Top Ten
1
Eminem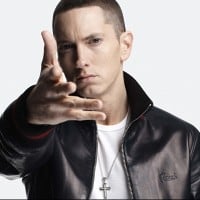 Eminem, born Marshall Bruce Mathers III, is an American rapper, actor and music producer born on October 17, 1972 in St. Joseph, Missouri. Eminem has sold over 300 million records making him the bestselling hip-hop artist of all time. In addition to his solo career, he is a member of D12 and (with Royce ...read more.
Absolutely. I am black and I love em. When this legend passes, hip hop will die
One of, if not the best rapper ever. Easily the best white rapper.
Best Rapper of all time.
Not just the best white rapper, HE IS THE BEST RAPPER
2
Machine Gun Kelly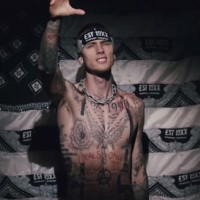 Colson Baker, better known by his stage names MGK and Machine Gun Kelly, is an American rapper and actor, from Cleveland, Ohio.
He did not kill eminem eminem killed MGK
Tom should be in the spot and most of these people shouldn't even be on this list. I can name 10 rappers on this list that are making music that kill kids every day - Nickb89
I am the biggest arabian fan of mgk
Best rapper
NNNO one of the worst rappers eminem KILLED him
3
Yelawolf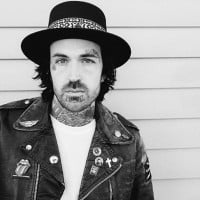 Michael Wayne Atha (born December 30, 1979), better known as Yelawolf, is an American rapper from Gadsden, Alabama. In his early years, Yelawolf released his first independent album "Creek Water', which was released in 2005. During 2005 to 2010, he released one extended play (EP) and four mixtapes. ...read more.
Great rapper, lets get him past MGK shall we?
I really like Yelawolf, but I'm voting for him rather than Eminem because he's more deserving of the 2nd place spot than "Weird Beard" Kelly
The best white rapper not named Shady
In my opinion best alternative to Eminem
4
Logic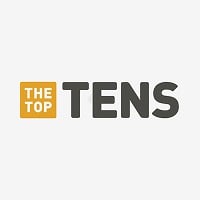 Born on January 22, 1990, in Gaithersburg, Maryland. Sir Robert Bryson Hall II, better known as Logic, is one of the most influential artists in the rap game today, with amazing lyricism and flow. Logic first gained major fame through making 2013's edition of the XXL Top-10 Freshmen List, and has easily ...read more.
He's great but isn't he also black? easy top 2 - Shikamaru
I first heard his rap talent in Sucker For Pain. I was so amazed that I looked him up and was honestly shocked by the result. He may look and act dorky but THIS DUDE CAN RAP!
He should be second for being one of the best lyrically written rappers
His flow is sick
5
Mac Miller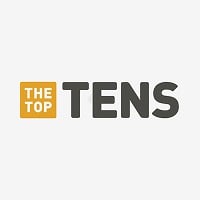 Malcolm James McCormick (January 19, 1992 – September 7, 2018), best known by his stage name Mac Miller, was an American rapper from Pittsburgh, Pennsylvania. He was also a noted record producer under the pseudonym Larry Fisherman. Miller died of an apparent drug overdose on September 7, 2018.
RIP buddy. Swimming was amazing.
Rest in peace :'( forever live mac
Should be higher.
Should be higher than 7 but Ill take it
6
G-Eazy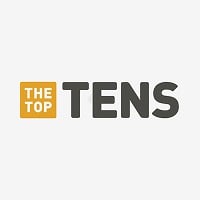 Gerald Earl Gillum, better known by his stage name G-Eazy, is an American rapper, songwriter and record producer from Oakland, California.
G-Eazy sucks. Poor man's Logic. - BobbyBiracial
He's not a mumble rapper. (besides eminem)
G-Eazy is very underrated in my opinion and he is one of the best overall rappers from this decade.
GOAT
7
Macklemore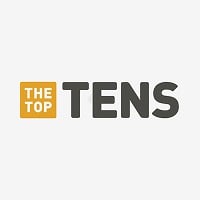 Ben Haggerty, (born, June 19, 1983) known by his stage name Macklemore and formerly Professor Macklemore, is an American singer and songwriter from Seattle, Washington.
Pretty good rapper, crazy how popular he became.
Realest rapper around
How is this guy not on the list... For starters, many people have been saying he is one of the best white rappers for a while now, and he rapped out Thrift Shop.

End of story.
Macklemore has amazing, deep lyrics. Hands down one of my favorite MCs!
8
NF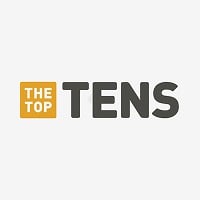 Nathan "Nate" John Feuerstein, whose stage name is NF, is an American Christian hip hop rapper, singer and musician from Gladwin, Michigan.
He reminds me of Eminem but a better voice and he doesn't swear so anyone can listen to him.
Amazing rapper
Love his music so muchh
Great Rapper
9
Mike Shinoda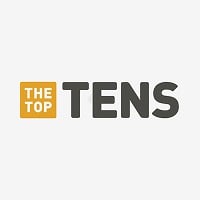 Michael Kenji "Mike" Shinoda (born 11 February 1977) is an American musician, rapper, singer, songwriter, record producer, graphic designer, manager and film composer. He co-founded Linkin Park in 1996 and is the band's rhythm guitarist, primary songwriter, keyboardist, producer, and co-lead vocalist. ...read more.
Should be higher up at least 7th
I don't think people really know Mike's rap tracks since Linkin Park's hits kinda mask all their other songs, if you haven't.. check out songs like " High voltage", " I have not begun", When they come for me", Wretches and Kings, "wastelands", and " until it breaks".

He also goes under the name " Fort Minor", that's completely Hip hop, if you haven't.. you should definitely give it a listen.
You CANNOT forget about Mike. Eminem is EASILY the best white rapper, but this guy is underrated. We forget that he's a rapper because he's in one of the nu-metal bands of all time (and because, while most rappers have a pretty hardcore exterior, he's basically the nicest guy in the world), but Mike is one of the best white rappers, if not one of the best rappers, to ever live. He's multi-talented, yes, but his rapping skills are pretty top-notch.
Mike shinoda has come along way from the few months losing his best friend then he comes out of nowhere and released a amazing album post Traumatic
10
Ubiquitous
Why the hell is UBI 8th! Has anyone heard his lyricism. The way he puts his thoughts together and makes it rhyme puts him in the top 20 of all time for me. He definitely beats Lil Wayne and Drake by a long shot. He's just never noticed because he's not mainstream.

STRANGE! Music
UBI is lyrically better than all except Em
I agree that this cat has the talent and potential skills to one day rest a lot closer to the top of this list (or any list of top lyricists for that matter). If he could bring a little more depth to his style, a little something people can relate to...more of the struggle, less of the lyrical bravado bragadocious type ish...show us what he's really made of...because there's no doubt he got the rhyme patterns and the linguistics to match. He's got all the ingredients, just needs to evolve the recipe a bit. When I was young you had to be from the ghetto of a major city to make it anywhere in hip hop, and after awhile the wife & kids & good job route started to look way more cozy. I hope this cat keeps it moving, not only for himself but for those like him, who came before.
The Contenders
11
Rittz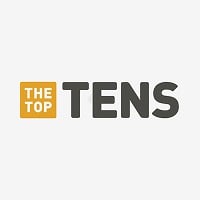 Jonathan McCollum, better known by his stage name Rittz, is an American rapper from Gwinnett County, Georgia.
G-Eazy is higher than Rittz laugh out loud - DaWyteNight
Hands down best rapper period!
Should be number 2
Move him up on the list
12
Lil Wyte
Patrick Lanshaw, better known by his stage name Lil Wyte, is an American rapper from Memphis, Tennessee.
The best southern cracker rapper of all time!
The meanest acid taking downsouth cracker on the mic
The man is a God
The man is epic
13
Aesop Rock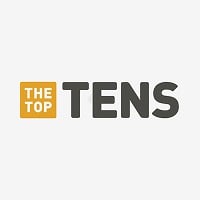 Ian Matthias Bavitz, better known by his stage name Aesop Rock, is an American hip hop recording artist and producer residing in Portland, Oregon.
Aesop Rock, easily the greatest lyricist rap has ever had and one of the best flows in rap as well. Aesop Rock would wipe the floor with any other rapper on the list, even Eminem.
Should be no.3 - Genesyis
Number 1 Easily... Aes is 30x better than Eminem
The fact that the garbage g-eazy is higher is just sad - DaWyteNight
14
Lil' Dicky
Lil Dicky is such an innovative rapper. "Professional Rapper is one of the most creative tracks I've heard. Snoop's nonchalant tone while Dicky raps his ass off is killer.
The man has no hardship in his background but his raps are strong and has a Good beat. He is new give him time and let him make a name for him self
Super-Talented. He has a vision for the game he wants of himself, and that's something hood rappers need to start understanding. Be yourself, and be good at it-- Lil' Dicky has some dope tracks.
Lil Dicky goes hard and the background he has does not change the raping style. He's young and can make himself big
15
Vinnie Paz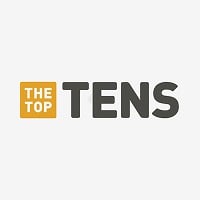 Vincenzo Luvineri, better known as Vinnie Paz, is a Sicilian American rapper and the lyricist behind the Philadelphia underground hip hop group Jedi Mind Tricks.
Blows away most of the list
I can't believe vinnie Paz is below vanilla ice after the albums this great lyricist has produced, mockery
Vinnie has some of the best lyrics in the game
16
Tyler Joseph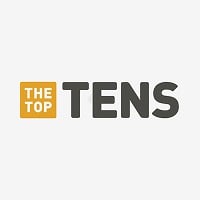 Tyler Robert Joseph is an American musician, singer-songwriter, and rapper. He is best known as the lead vocalist and keyboardist for American musical duo Twenty One Pilots.
so amazing
One of the most peaceful voice that I've ever heard...
Even when he raps!
He's voice is so pure and soft.Even when he screams it is like he's trying to make you sleep.

Keep singing bro.
World needs your beautiful lyrics and voice.
He is an astounding singer and rapper. In my opinion, he has the whole package when it comes to rapping. Not a lot of rappers can rap so well with an amazing and original beat. Also, a lot of rappers cannot rap with an intention to make someone feel the same as Tyler does once you finish listening to one of his songs with him singing, let alone him rapping. lastly, the meaning behind his words is breathtaking.
This boy kills it! AND...his brother likes it when he raps fast!
17
B-Nasty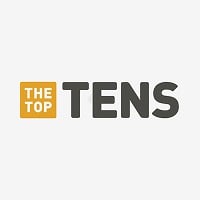 18
Action Bronson
Should be top 5
Should be top 10 maybe top 5
How is action 43? A complete travesty
One the best vocabularies of any rapper, not to mention what he brings to the table being a chef. The metaphors are primo. Should be top 15
19
John Cena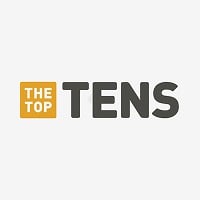 John Felix Anthony Cena Jr. (/ˈsiːnə/; born April 23, 1977) is an American professional wrestler, rapper, actor, and reality television show host signed to WWE, where he is assigned to the SmackDown brand. ...read more.
BeST WHITE RAPPER IN AMERICA
It says "John Cena". But, where is he in the picture? All I can see is an American flag! - TheFourthWorld
Cool dude and nice guy but nobody has ever heard his songs, at least I haven't.
I thought he was an American wrestler, not a rapper. - LemonComputer
20
Andy Mineo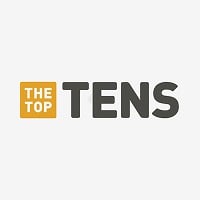 Andrew Aaron "Andy" Mineo, formerly known as C-Lite, is an American Christian hip hop artist, producer, and TV and music video director from New York City.
He's the best white Christian rapper
Thank goodness he's over John Cena and TobyMac. He deserves to be heard by so many more ears; not only can this guy rap, but he conveys positive messages. He addresses social issues in songs like Vendetta, and he's got really some really fantastic rap tracks, such as You Can't Stop Me. It won't be long until he's up there with guys Kendrick and Eminem - nathanherbst
He is super amazing, especially live. When I saw him, he was spitting raps while skateboarding all over the stage. Amazing. - LarkwingFlight
Check him out. Listen to uncomfortable and vendetta. Slow starts but when the beat comes you won't be disappointed
21
Zack de la Rocha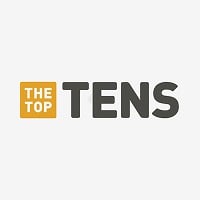 Zacharias Manuel "Zack" de la Rocha (born January 12, 1970) is an American musician, poet, rapper, and activist best known as the vocalist and lyricist of rap metal band Rage Against the Machine from 1991–2000, and after the band's reunion in 2007 until their last show in 2011. He left Rage Against ...read more.
Amazing but he's Latino - DarkBoi-X
People forget how awesome Rage Against the Machine was.
Rage
22
360
Best Australian rapper out there
He is sick AF and has this crazy style
23
Lil Xan
Barely should be here
Shouldn't be here - jameshoward
24
El-P
Man is in Run The Jewels. Get him higher - DarkBoi-X
Ridiculous that he isn't higher on this list
This list shows that everyone on here has a horrible taste in music. The dude from linkin park and John Cena are higher on this list then El-p this is straight insulting and disrespectful to El-P.
This is straight up disrespectful.
25
Lil Peep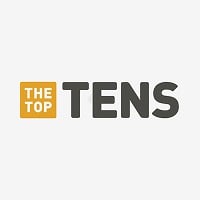 Gustav Elijah Åhr, known professionally as Lil Peep, was an American rapper, singer, songwriter and model.
Should be way higher - VeganTurtle
One of the biggest emo rappers it should be way higher
He should be at least top 5
Best rapper ever rip, lil peep
26
Chris Webby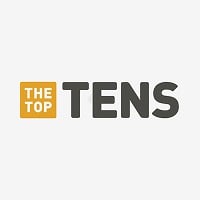 Christian Webster, better known by his stage name Chris Webby, is an American rapper from Norwalk, Connecticut.
He is so creative proly almost tied with eminem
No doubt should be right behind Eminem. He's a monster on the microphone
Number two behind Eminem
He should be in top 5 or 10
27
Bliss N Eso
Everyone check these guys out
Austrailian rappers whaat? These guys have some real talent
28
R.A. The Rugged Man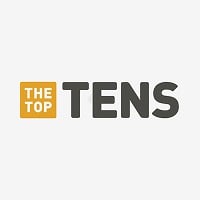 Richard Andrew Thorburn, better known by his stage name R.A. the Rugged Man, is an American rapper. He began his music career at age 12, building a reputation locally for his lyrical skills.
Brother Ali is albino lol and ranks higher than R.A.? Popularity is his only downfall! By far the best white boy emcee of all time! Where's Alchemist and Evidence on this list?
R.A should be on top 10
Damn he's far down.
When asked about R.A., Biggie said "I thought I was the illest".
29
Brother Ali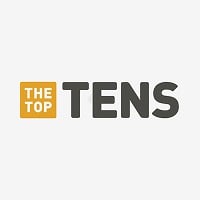 Ali Douglas Newman, better known by his stage name Brother Ali, is an American rapper, community activist, and member of the Rhymesayers Entertainment hip hop collective.
Rap is about content, and brother ali definitely has it. Just listen to Uncle Sam damn
30 Toby Mac
31
Paul Wall
How is The People's Champ so low? This guy been sticking to his guns since day 1. He loves cars, grills, money, and women, in that order. If you haven't heard his new album Slabgod, go check that out. He can't (or hasn't shown he's able to) do the fast/complicated rap stuff that some guys above him can, but he shouldn't be outside the top ten.
One of the original white rappers that got big other than Eminem. He was up and coming a while back.
Basically a Dirty South legend, should be much higher on this list.
Been influencing rap before some of these guys were born. Top 5
32
Jelly Roll
Definitely one of the most underrated white rappers around! Strong lyrics and lots of emotion! Not a bad singer either
Very underrated. Jelly Roll is awesome - Jonerman
Should be number 1 the greatest
Definitely WAY under rated! Jelly and Haystak are by far two of the best white rappers out!
33
Haystak
Best eva
Come on, he should be higher, he's the best white southern rapper of the 2000's not named Patrick Lanshaw. - DaWyteNight
What? yeah right Haystak is one of the best out there
Really haystak should be totally on top ten
34
Slug (From Atmosphere)
Amazing rapper, basically just a poet. He rhymes with a smooth flow and meaningful words. In my opinion Camera Thief is his best song
Lyrical giant.
35
Pitbull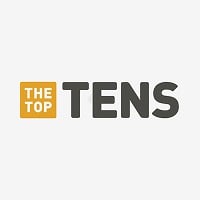 Armando Christian Pérez, better known by his stage name Pitbull, is a Grammy (and Latin Grammy) winning Cuban-American rapper, songwriter and record producer.
He is awesome all my family loves his songs except my dad (he Hates RAP)
Very en pertaining.
If you don't vote for him means you got some ear problems
I expected him to be with Eminem on top but he is down here?

This list is so messed up

Put him on top with Eminem
36 Suffa
37
Post Malone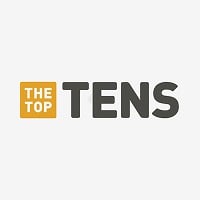 Austin Richard Post (born July 4, 1995), known professionally as Post Malone, is an American singer, rapper, songwriter, record producer, and guitarist.
I fall apart too
He's the best. - Luckys
Should be higher
Garbage mumble rapper like every other trap person today
38
Charlie Scene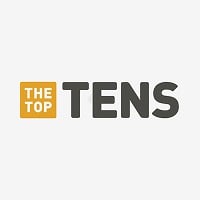 Extremely underrated and guarantee he would kill anybody in a rap battle w no question
He just has that old school swag
Are you kidding 25th? this dude has the flow of Eminem and actually makes some sense in his lyrics, like he is just amazing he should at least be in the top ten.
Come on he's a gangsta he gots more ice on his neck than a glacier
(like if u get the refrence)
39
Iggy Azalea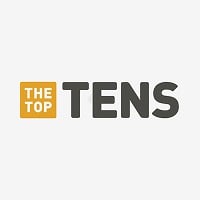 Amethyst Amelia Kelly, born June 7, 1990 known professionally as Iggy Azalea, is an Australian rapper, singer, songwriter, and model.
The truth is: she neither sucks nor is she one of the best. I have never heard anything by her that was utter crap nor something that left me astounded how good it is. She makes easily digestible but mostly catchy radio pop with some rap in it. - Martin_Canine
Arguably the worst artist in the history of music
How come everyone else on this list has nice comments but when I get to my favorite rapper the comments are bad stop putting mean comments on my damn girl - iggyjepsen
She's so good and Sweet
40
Hoodie Allen
Dank
Hoodie Allen is awesome. Have you heard Leap Year? One of my favorite albums of all time. His beats are dope and his lyrics are so good.
Dude this guy is AMAZING!
Yeah this dudes the best
41
Johnny 3 Tears
Everything that comes out of his mouth is basically gold.
Johnny 3 and Charlie scene are amazing they should both be in the top 10 at least
He always keeps things humble and never let's the mainstream hit him.
His rhymes are so real... Nobody compares
42
"Weird Al" Yankovic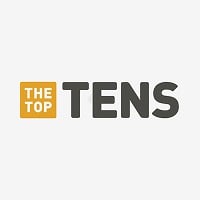 Alfred Matthew "Weird Al" Yankovic is an American singer, songwriter, parodist, record producer, satirist, actor, voice actor, music video director, film producer, and author.
He isn't a rapper. Sure he's parodied some rap songs, but ain't a rapper. - LarkwingFlight
the best
43
Kollegah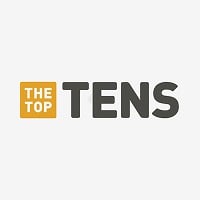 Felix Antoine Blume, better known by his stage name Kollegah, is a German rapper of Canadian descent born on August 3rd, 1984. He is widely credited to have established multisyllabic rhyming and doubletime rapping in German hip hop. ...read more.
Even if you don't understand German... listen to "Mondfinsternis" to know at least one reason why he should be in the Top 10 (the song is damn fast - even though not one of my favorites by him, it is enough proof to a non-German speaker what he is capable of).
What's even more important is the lyrical complexity of his raps. Not only is it rare that less than five syllables rhyme per line, he always uses so many advanced metaphors, homophones, double entendres and similar playings with the German language, that it seems as if he has an entire encyclopaedia attached to his brain.
Never underestimate him because he is a fake as can be gangster rapper. This is some of the lyrically finest I have ever heard in Hip Hop. - Martin_Canine
44
Beastie Boys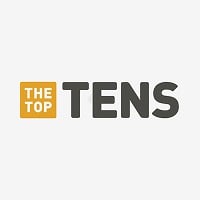 The Beastie Boys are an American Rap/Rock group that was formed in 1981 by its three original members, Michael "Mike D" Diamond, Adam "Ad-Rock" Horovitz, and Adam "MCA" Yauch.
Owww, Beastie Boys is so good, actually, Eminem's newly album Kamizake was inspired by one of Beastie Boy's album. But, I have to say, Em is still the greatest rapper, and also, Em is now a Christian!
Beastie Boys should be in the top 5 easily.
Below Lil Xan, why?
How are the Beastie Boys at number 28, the soulde be higher on the list. I mean the are some off the OG. yeah man cool
45
Apathy
He has extreme lyricism - DaWyteNight
46
Everlast
Everlast is the first REAL SOLO WHITE RAPPERS - joseca86
I've got no problem with the top 3 how it is, but Everlast is great.
Whitey's revenge best diss song ever form best white rapper
Still relevant in todays underground rap scene.
47 Your Old Droog
48
Witt Lowry
I think he should be right next to em because he's talking about his life not what others are talking about and putting him under all these people is just dumb
Dope
Outstanding! Going long!
Honestly one of the most passionate and emotional rappers I've ever heard.
49
Watsky
This man is talented, his lyrics' are deep and meaningful. Such a good rapper, he definitely should be higher on this list. This man deserves more than the fame that he has.
Absolutely smashes Eminem should be top 10
If you're going to compare him to Eminem, also point out that Watsky also isn't a misogynist or homophobe.
Raps even faster than Eminem
50
Diabolic
Epic rapper. Should be higher. - DarkBoi-X
Great lyrics.
His lyrics can easily go toe to toe with those of immortal technique
Yeah, this list sucks. Guys like John Cena, G-Eazy (who is trash), Macklemore, NF and Mac Miller (who are okay but not that good), and MGK who is good but not better are higher than guys like Diabolic, Apathy, Evidence. R.A., Aesop Rock and Vinnie? - DaWyteNight
PSearch List