Top Ten Biggest Liars In Politics
1
Narendra Modi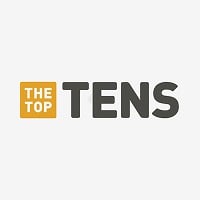 Narendra Damodardas Modi is the 15th and current Prime Minister of India, in office since 26 May 2014. A leader of the Bharatiya Janata Party, Modi was the Chief Minister of Gujarat from 2001 to 2014 and is the Member of Parliament from Varanasi.
If India is ever engulfed in flames, deaths and destruction then it will be because of him...
His electioneering speeches were extremely convincing even to best (of course) innocent scientists. They were highly logical, well structured, catchy etc etc. People were fed up with dumb PM and scores of scandals of Congress that came to light through Courts intervention. Most literate electorate who were politically neutral supported and wished a victory to Modi. His shameless misuse of Institutions, subjugation of independent organisations, letting the corrupt go scot-free even if they surrender to him, taking revenge on political opponents, letting loose his hunting dogs on those who oppose him, mindless demonetization, scores and scores of perverted actions threaten our democracy more than ever before even during Indira Gandhi's period.
He has told all black money will be return back & will give 15 lakhs will be credited in the bank account of poor but he was not at all done anything
A deliberate liar believe in deception and lies using money and power to cheat innocent people who had genuine hope in him.
2
Donald Trump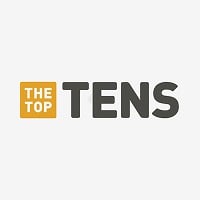 Donald John Trump (born June 14, 1946) is an American businessman, television personality, politician, and the 45th President of the United States. Born and raised in Queens, New York City, Trump received an economics degree from the Wharton School of the University of Pennsylvania in 1968. In 1971, ...read more.
I believe that he was taught to lie before he was taught to speak.His father taught him. At the point where he found that it was fun and people in his home accepted his lies, it became a coping mechanism. Reality denial is a very powerful drug, and he is an addict. He needs to increase the dosage constantly.
Life built on smoke and mirrors. He has told his lies so many time he has started to believe them as reality. Get over yourself. Get some help!
My theory is Russia rigged the votes so there will be a war in the us. Hilary actually got more votes that this bigot
He has built his empire, his life on two principles: 1) Lie about everything, even if the truth would be more beneficial to you, and 2) destroy anyone who is not in 100% agreement with you or who does not bow down and worship you.
3
George W. Bush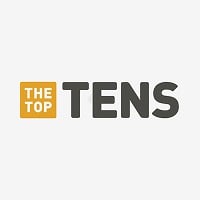 George Walker Bush is an American politician who served as the 43rd President of the United States from 2001 to 2009 and 46th Governor of Texas from 1995 to 2000. The eldest son of Barbara and George H. W.
4
Dick Cheney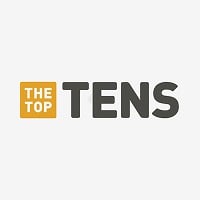 Richard Bruce Cheney, generally known as Dick Cheney is an American politician and businessman who was the 46th Vice President of the United States from 2001 to 2009, under President George W. Bush.
There's a reason they call him "Dick".
5
Sarah Palin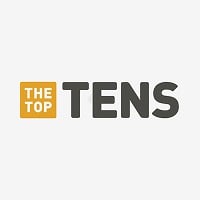 Sarah Louise Palin is an American politician, commentator, and author who served as the ninth Governor of Alaska from 2006 until her resignation in 2009. As the Republican Party nominee for Vice President in the 2008 Presidential election running with the Republican presidential nominee, Arizona Senator ...read more.
Not necessarily a liar, just extremely stupid. - tgbhj
6
Adolf Hitler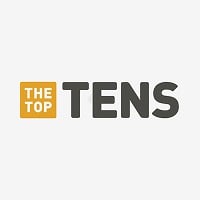 Adolf Hitler (April 20, 1889 - April 30, 1945) was a German politician who was the leader of the Nazi Party, Chancellor of Germany from 1933 to 1945, and Führer of Nazi Germany from 1934 to 1945. As dictator of Nazi Germany, he initiated World War II in Europe with the invasion of Poland in September ...read more.
He was the biggest liar of German politics, who knew he'd begin a mass genocide
Not true.
7
Hillary Clinton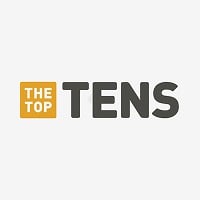 Hillary Diane Rodham Clinton is an American politician who was a Democratic presidential candidate in the 2008 and 2016 elections.
8 Ajit V. Pai
9
Vladimir Putin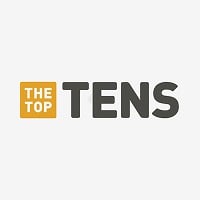 Vladimir Vladimirovich Putin has been the President of Russia since 7 May 2012, succeeding Dmitry Medvedev. He was also President from 2000-2008.
The best PM
10
Sukhbir Singh Badal
This man and his family is responsible for Drug Addiction of Youth in Punjab State of India . They have secret support from Drug Mafias .
He is Son of Chief Minister of Punjab (India).. The Big liar of all the time in history.
The Contenders
11
Paul Ryan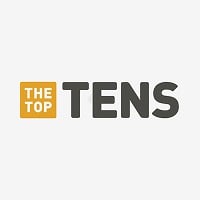 Paul Davis Ryan Jr. is an American politician serving as the 54th Speaker of the United States House of Representatives since 2015.
Also top 10 in spineless creatures, what we call a corporatist
looks like a monkey that got shaved and got his spine cut - Maddox121
12
Bill Clinton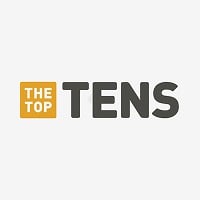 William Jefferson Clinton (Born August 19th 1946) is an American politician who was the 42nd President of the United States. He previously served as governor of Arkansas. He became president after unseating incumbent president George H.W. Bush in 1992. He was re-elected in 1996 after defeating Senator ...read more.
I did not have sexual relations with...
Great president
But the lewinsky scandal says it all
13
Mitch McConnell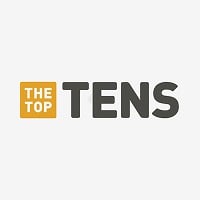 Addison Mitchell McConnell Jr. is an American politician serving as Kentucky's senior United States Senator and as Senate Majority Leader.
McConell is an idiot
she nice
14
Osama Bin Laden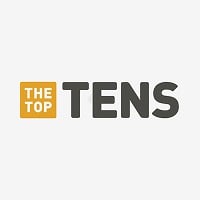 Osama bin Mohammed bin Awad bin Laden was a Saudi Arabian-born stateless terrorist. He was a founder of al-Qaeda, the organization that claimed responsibility for the September 11 attacks on the United States, along with numerous other mass-casualty attacks against civilian and military targets worldwide. ...read more.
15
Benigno Aquino III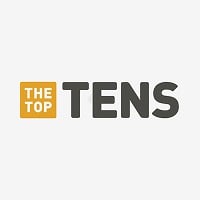 Benigno Simeon "Noynoy" Cojuangco Aquino III (born February 8, 1960) is a Filipino politician who served as the 15th President of the Philippines from 2010 until 2016.
Liar and incompetent leader
16
Joseph Stalin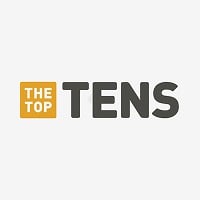 Joseph Vissarionovich Stalin was a Georgian dictator, and was the leader of the Soviet Union from the mid-1920s until his death in 1953. Holding the post of the General Secretary of the Central Committee of the Communist Party of the Soviet Union, he was effectively the dictator of the state.
17
Joe Biden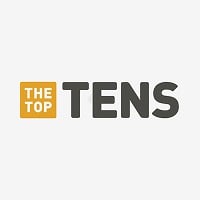 Joseph Robinette "Joe" Biden, Jr. is an American politician who was the 47th Vice President of the United States, jointly elected twice with President Barack Obama, and in office from 2009 to 2017. A member of the Democratic Party, Biden represented Delaware as a United States Senator from 1973 until ...read more.
18
Mike Pence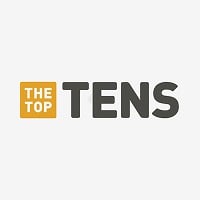 Michael Richard Pence is an American politician and lawyer who serves as the 48th and current Vice President of the United States, in office since January 20, 2017. He previously held the position of Governor of Indiana from 2013 to 2017.
19 Nancy Pelosi Nancy Patricia D'Alesandro Pelosi is an American politician who is the Minority Leader of the House of Representatives, representing California's 12th congressional district.
20
Ted Cruz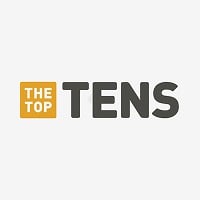 Rafael Edward "Ted" Cruz is an American politician and attorney serving as the junior United States Senator from Texas since 2013. He was a candidate for the Republican nomination for President of the United States in the 2016 election.
21
Hillary Rodham Clinton
Even on friendly interviews she lies. And more importantly anything which goes wrong in her life is always someone else's fault. She should be first on the list!
If she gets president, I'm gonna head a small loan of a million dollars, to move out of this country!
What the heck why isn't she first
22 John Edwards
23
James Buchanan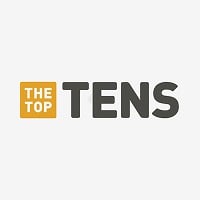 James Buchanan, Jr. was the 15th President of the United States, serving immediately prior to the American Civil War.
24
Mar Roxas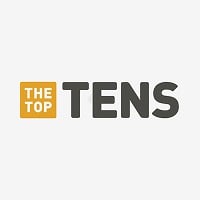 Manuel "Mar" Araneta Roxas II is a Filipino politician and the grandson of former Philippine President Manuel Roxas.
25
Barack Obama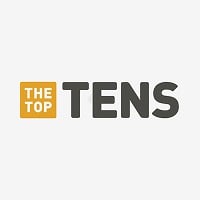 Barack Hussein Obama II served as the 44th president of the United States of America. He was elected in 2008 after serving in the Senate from 2005-08, beating John McCain and becoming the first African-American to be elected President of the United States. He was elected again in 2012, beating Mitt ...read more.
Why would someone hate America this much?!?!
Way too divisive. Reckless spender. Flip flops on too many issues. - CaptainUSA
HE IS KILLING AMERICA WITH NO CARE AT ALL. IT MUST BE THAT HE HATES AMERICA NO OTHER REASON FITS, WHY DIDN'T WE GET A BEN CARSON, JAMES ALLEN OR WALTER WILLAMS AS THE FIRST BLACK IN CHIFF?
26 Joko Widodo
27
Nigel Farage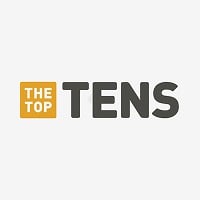 Nigel Paul Farage is a British politician and former commodity broker. He is the leader of the UK Independence Party, having held the position since November 2010, and previously from September 2006 to November 2009. Since 1999 he has been a Member of the European Parliament for South East England.
The lie "I am not a racist" is contradicted by him blaming foreigners for his personal troubles. - PositronWildhawk
This man is a redneck maniac with no interest in truth or integrity. Unloved as a child, unliked as an adult, he had no soul and the chip on his shoulder is of epic proportions. His party only ever had one elected member yet his malevolent lies and dishonest ways have messed the UK right over. He is a racist xenophobe fascist bastard with no shame or dignity. He lies to live and lives to lie.
28
Rahul Gandhi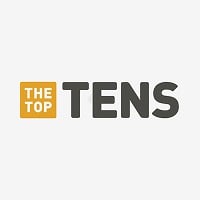 Rahul Gandhi pronunciation is an Indian politician. He hails from a long line of politicians, known as the Nehru-Gandhi family, which has occupied a prominent place in the politics of India ever since the country gained independence in 1947. His great-grandfather was Jawaharlal Nehru, the first prime ...read more.
Most foolish lier you could ever find. He speaks lies 100% of the times he speaks, lucky that India didn't vote him to power, we are all saved
1-original name is false.Raul Vinci is his original name. He is citizen of three Nations, Italian, British,& forgery Indian.
2-he is practicing Catholic Christian,but posing as Fake Hindu.
3-he is failure in graduation.
4-Rahul Khan Gandhi son of Rajiv Khangandhi son of Feroze Khan son of Nawab Khan,but Posing Feroze Khan gandhi as a Persian.
The only reason he is not the biggest liar is because the man can't differentiate between blatant lies and patent falsehoods. His own stupidity perhaps excuses him of the lies that he peddles.
Fool person
29
Andrew Johnson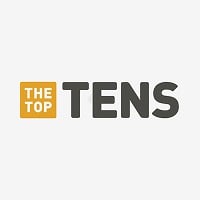 Andrew Johnson was the 17th President of the United States, serving from 1865 to 1869. Johnson became president as he was vice president at the time of the assassination of [Abraham Lincoln].
One. Vote. From. Being. Removed. From. Office. - IcetailofWishClan
30
Amit Shah
Biggest Criminal in Indian Government , This man is hiding many of his murder cases by using government power .
Burn india
Criminals
Father of Criminal Activities ,

Taripaar
31
Arvind Kejriwal
He thinks just spreading lies agianst his political opponents will keep him in power for ever
He isn't a lier
A tree of poison'd apples
32
Manmohan Singh
Silent but not doing anything
Doing everything for nation sielantly
33
Richard Nixon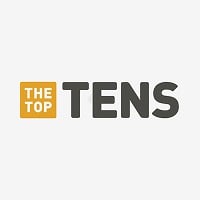 Richard Milhous Nixon was the 37th President of the United States from 1969 until his resignation in 1974, the only president to resign from office. He had previously served as the 36th Vice President of the United States from 1953 to 1961, and prior to that as a U.S. Representative and also Senator ...read more.
34
Arun Jaitley
He provides the ammunition to help look biggest liar Mr. Modi's lies more convincing. He controls many media houses through his influence that help peddle Modi's lies and make them look true. He is only so called intellectual capital Modi government has.
11 liar
35
Imran Khan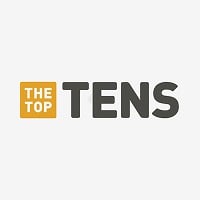 He Promise on so many things before election like price control, Rupees Doller, GDP but he lied.
He is liar and puppet Prime Minister...
Fake man with fake promises
Bloody liar
36
Brett Kavanaugh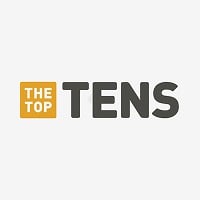 37
Mamata Banerjee
She speaks lies so intelligently that people took lonk time to understand her
Frantic and extreme. she will murder you if you disagree.
38
Benjamin Netanyahu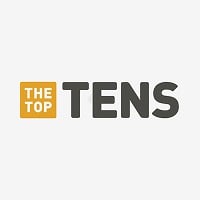 Benjamin "Bibi" Netanyahu is an Israeli politician serving as the 9th and current Prime Minister of Israel since 2009, previously holding the position from 1996 to 1999.
Benjamin Netanyahu is prime minister of terrorist country he killed many thousand muslims like syria sham palestine he is second hitler on earth
39
Biplab Kumar Deb
This Man said every educated unemployed person should buy cows and sell milk 😂
40 Recep Tayyip Erdogan
41
Alexandria Ocasio-Cortez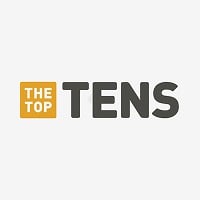 airhead
42
Andrew Jackson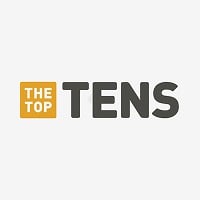 Andrew Jackson was an American statesman who served as the seventh President of the United States from 1829 to 1837 . He was born near the end of the colonial era, somewhere near the then-unmarked border between North and South Carolina, into a recently immigrated Scots-Irish farming family of relatively ...read more.
43
Ronald Reagan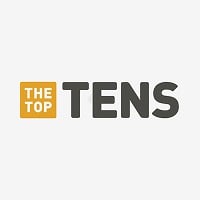 Ronald Wilson Reagan (1911-2004) was an American politician and actor who was 40th President of the United States from 1981 to 1989 . Prior to his presidency, he was the 33rd Governor of California from 1967 to 1975, following a career as a Hollywood actor and union leader until his death in 2004
"We were not trading arms for hostages, nor were we negotiating with terrorists."
44
Justin Trudeau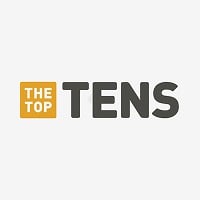 Justin Pierre James Trudeau PC MP (born on Christmas Day, December 25, 1971) is a Canadian politician who is the 23rd Prime Minister of Canada (assumed office November 4, 2015). He is the leader of the Liberal Party and the second-youngest Canadian prime minister after Joe Clark. His father, Pierre ...read more.
If there's anything we Americans bring up when talking about Canada, it's the extent to which this guy can be full of bologna, err, Canadian bacon. - UndaDaSea
45
Bernie Sanders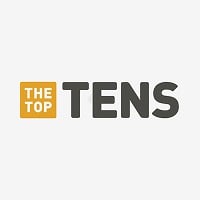 Bernard "Bernie" Sanders is an independent American Senator from Vermont and was a candidate for the Democratic nomination for President of the United States in the 2016 election.
46 Kellyanne Conway
47 Marsha Blackburn
48 James O'Keefe
49
Ganpat Vasava
Cheating with his own cast people
When we need him, he nowhere to be find.
50 Lee Hsien Loong
PSearch List