Top Ten Call Center Service Providers In India
BPO service in India has witnessed considerable growth post globalization. Today, most of the businesses consider customer service as unquestionably important. It has been observed that companies who ignore the importance of these services are more vulnerable to experience business losses. This is because they either fail to retain their loyal customers or are not able to acquire new customers.

Customer service in India is globally recognized for its unparalleled and customized assistance to the end users. The industry has improved the country's brand image in the international market. According to the industry experts, outsourcing market has been growing at the rate of 7% per annum, while the average growth rate of BPO industry is 10% annually. In India, the industry is expected to grow at the rate of 7% per annum by the year 2017.

Indian call centers provide tailored solutions to their clients at competitive prices. By using latest technology, they act as a platform for managing business operations. This help firms to minimize infrastructure cost while saving their capital and time. Hence, the companies can focus more on their core skills and capabilities.

The key factors responsible for the growth of outsourcing business in India are as follows:

• Cost Benefits: Many companies outsource their backend operations to call centers due to substantial cost advantages such as overhead cost, training cost incurred on employees, infrastructure cost, and technology cost.

• Growing demand from enterprises: There has been rising demand for BPO services, mainly from the businesses mushrooming around India. Approximately 70% revenue of call centers in India comes from contact centers, followed by 20% revenue coming from the data entry business. The remaining 10% revenue comes from IT.

• Skilled Workforce: India has abundant skilled labor with computer knowledge. Moreover, the people are proficient in English as well as other foreign languages. This is an important competitive advantage that India has over other nations.

• 24*7 Technical Support: The customer support team provides continuous support to the end users. As foreign companies venture into the country, BPOs further help them to boost their growth by offering world-class services.

The Top Ten

3 Go4customer

Best call center service provider! You are doing great work of call center outsourcing services. You are offering quality and affordable service, according to need of the customer. I am waiting for some other service feature..

The best call center with a capacity of approx 1500 candidates working with it.

Visit Website

4 Outsource2india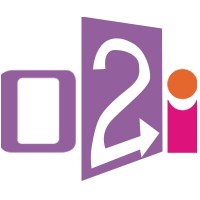 5 Jindal Intellicom
6 3i Infoctech
7 Infosearch BPO Services
8 Tata Consultancy Services
9 [24]7.ai, Inc.
10
Emenac Call Center Services
Working with them was a pleasant experience. They have been acting as our order taking services for a year and half and our customers are very happy. They are effective listeners and quick thinkers. Many a client have complimented their good humor and professionalism. Such nice reviews lead us to extend our contract with them.
They are rich in versatile teams as whenever I got any issue or need any type of assistance they have the solution. They provide excellent agents (at least to me) as I love working with them. I do recommend them for those who are looking for a professional call center service.
Very professional company to answer our business phone calls! They are very patient with their client's interest and take as much time as needed to make sure they perfect your work. Natasha was our sales Rep and she is absolutely stunning!
Services they provide seem to be great. they provide Fair and Equality treatment with everyone.
The customer service was completely satisfying
Recommendable to everyone if you're looking for professional call center service.
The Newcomers
? ISPL Support Services
The Contenders
11 Invensis Technologies
12
GizmoSupport BPO Services
GizmoSupport has been a trusted outsourced customer care and back office support partner for startups & growing companies. We have been working with global brands from Mobile Applications, Banking, Device Manufacturing, E-Commerce & Telecommunication industry.
I would recommend GizmoSupport, It is one of the best outsourcing company in India.
Alongwith the factors mentioned above, gizmosupport helps raise more revenue from end-users.
GizmoSupport is the best call center service provider in India.
13 31West Global Services
14 ISHIR
15
Proglobalbusinesssolutions
They provided best call center solutions at affordable cost.
16 WinBizSolutions
17
Datainox
Datainox is one of the best BPO service provider company which offers affordable data management services all over the world.
18 Syrex India
19 ICCS-Insight Customer Call Solutions Ltd
20
LiveHelpIndia.com
LiveHelpIndia.com is one of the best Contact Center Services, mostly serving to Small, Medium and Fortune 500 customers. Best services or Attractive rates.
21
Noida Exim Private Limited
Noida Exim Call Center provides innovative outsourcing of customer support and customer service solutions, combining processes and domain expertise.
22 Outsourcing Insight
23 Maxbpooutsourcing.com
24
Bluechip Call Center
Bluechip Call Center is the one-stop-shop for inbound, outbound and back office call center services. Executed by a team of expert management and skillful agents, the work operations at Bluechip Call Center are always a cut above the rest. The USP of Bluechip Call Center is its scrupulous approach towards its work, which is reflected in the positive results it provides for its clients.
BAdd New Item