Top Ten Best Christian Music Artists of 2015
RiverClanRocks
The Top Ten
1
TobyMac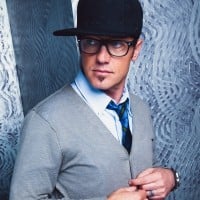 Toby McKeehan, better known by his stage name TobyMac, is a Christian hip hop recording artist, music producer, hip-hop and pop artist, songwriter and author.
When I was younger 'Lose My Soul' was my favorite song. I also saw Toby in concert back in 2008 and he rocked it. His songs are uplifting and catchy and when you listen to them you can't resist looking up into the beyond or wanting to dance in flight. - GhostBird
Nearly anyone who listens to Christian music has heard of him and with good reason. While more popular than some of the others on this list his music is great nonetheless. His most popular song is Me Without You. - RiverClanRocks
Awesome singing voice and persistent leadership and willingness to raise up other artists like Jamie Grace. His albums and songs are so touching, uplifting and anointed. He is so amazing! Which artist is better than him? And also, Israel Houghton should be on this list RiverClanRocks. - davakoh
TobyMac is a fantastic performer and his love and dedication to Christ make his talent for song, music, and praise simply amazing! -Nisha
2
Beckah Shae
She is one of the most underrated Christian music artists out there. Most people don't even know who she is. Her most popular song is #putyourloveglasseson. I have no idea why she chose to hashtag that song though. - RiverClanRocks
3
Capital Kings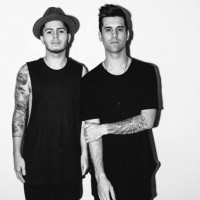 Capital Kings is an American pop, electronic and Christian pop act currently consisting of producer and rapper Cole Walowac.
One of the best Christian electronic artists of their time and despite the fact that they made their debut album in 2013 making them a relatively new artist it doesn't change the fact that their music is awesome! Two of their most popular songs are You'll Never Be Alone and I Feel So Alive. Tell Me is also a popular one. - RiverClanRocks
4
Relient K
Even though they have been labeled as strange (at least my mom called them that) they are still a good band with a good message. Though their song titles are a bit unusual sometimes they are one of the greatest Christian rock bands out there. One of their most popular songs is Be My Escape. - RiverClanRocks
5
Press Play
Another underrated electronic band. Their music is not very popular unfortunately but their most well known song is NY2LA. Another one is Three Little Words. - RiverClanRocks
6
Britt Nicole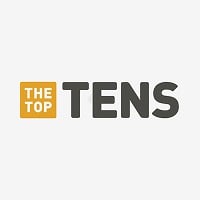 Brittany Nicole Waddell, better known by her stage name Britt Nicole, is an American vocalist, songwriter and recording artist.
I love Britt Nicole in the sense that she's a Christian singer who doesn't mention God much, more of what He teaches us to do, making it appeal to all demographics. It also shows that Christianity isn't all about The Holy Trinity, but that its also about learning that you were made perfectly, to love your neighbor, to forgive and to apologize... To highlight those aspects breaks down the walls that Christian music builds and shows the general audience what it really means to follow Jesus. - keycha1n
A good artist but her music can be overrated. Most of the time the only Britt Nicole songs people have heard of are Gold and Headphones. While those are both good songs Amazing Life is better in my opinion. - RiverClanRocks
7
Group 1 Crew
This band originally had 3 singers: Blanca, Manwell, and a Chinese(? ) guy that I can't remember the name of. He left and then there was just 2 band members. Recently Blanca left and they were left with only Manny. Not much of a crew there huh? Regardless of how many members are in the band it is still a good musical group. Their most popular songs are Dangerous, He Said, and His Kind Of Love. - RiverClanRocks
I love all the songs of them
8
Jamie Grace
Like TobyMac almost anyone who listens to Christian music has heard of her though her music can be overrated. Her most popular songs are Beautiful Day and Hold Me. - RiverClanRocks
9
Matthew West
He tackles themes other artists don't, and his songs are usually so inspirational that I start to cry. - keycha1n
He was one of the FIRST GREATEST artists and will end being one of them too. He has basically saved my life in many ways. LOVE, RESPECT AND MUCH GRATITIUDE!
10
Audio Adrenaline
The former lead singer, Kevin Max quit last year and the new lead singer is the former lead singer of Starfield. Their music is similar to U2's style of music (that was a compliment) as it is rock, but a bit different. - RiverClanRocks
The Contenders
11
Skillet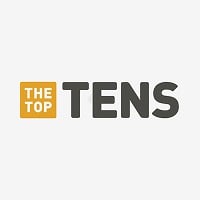 Skillet is an American Christian rock band formed in Memphis, Tennessee in 1996 and based in the United States.
The only Christian Rock band I kinda like
Skillet is the best Christian rock band to teach te word of God and do it very well! I love to listen I them daily and listen to what they have o say through their music! They are the number one Christian band!
12
Mandisa
Like TobyMac and Jamie Grace a lot of Christian music listeners have heard of her. While a good artist her music can be overrated. Her most popular songs are Overcomer and Good Morning. - RiverClanRocks
I know all her songs overcomer stronger good morning back to you...mandisa rocks I have all her ablums it's my '' Mandisa Collection''.-itslove
13
Chris Tomlin
Probably the most popular solo Christian artist, and his version of Amazing Grace, with the 'my chains are gone' included is a classic. - GhostBird
How is he not already on here?
14
Theocracy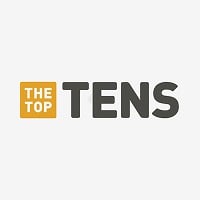 Theocracy is a Christian progressive power metal band founded in 2002 by Matt Smith of Athens, Georgia.
Check out: I am - Metal_Treasure
15
Tenth Avenue North
I simply adore them, their music makes me feel like God is with me and they've answered multitudes of spiritual questions. - keycha1n
16
Hillsong
Too slow? They have a couple of fast Jams. Perhaps you should listen to them. Again. Listen to relentless - frankjackson
I can't believe they are not in the list! Have you guys listened to any of their songs. Jeees! - frankjackson
I didn't put them on the list because their music is too slow for my taste. - RiverClanRocks
17
Red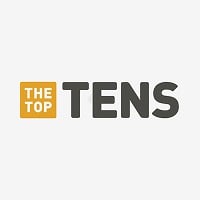 Red is an American rock band from Nashville, Tennessee, formed in 2002 by brothers guitarist Anthony Armstrong and bassist Randy Armstrong, with lead vocalist Michael Barnes.
I ranked them as my second favorite band of all time, so it shouldn't be any surprise that I'm advertising them. If Breaking Benjamin, a symphony orchestra, and Jesus got together and started a band, you would definitely get Red. - AngryByrd
18
Demon Hunter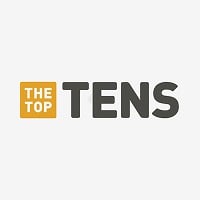 Demon Hunter is an American Christian metal band from Seattle, Washington, started in 2000 by brothers Don Clark and Ryan Clark. Although the brothers created the band together, only Ryan remains, since Don left the band to take care of his family.
19 Sinah
20 Steven Curtis Chapman
BAdd New Item