Top Ten Chuck E Cheese T.V. (CEC T. V.) Segments and Intermissions
The Top Ten
1 Monkey Ninjas
2 Eddie Cocker
3
MGM Sing-A-Longs
I remember seeing that Let's Make Music Together From All Dogs Go To Heaven Clip during intermission in 1997.
4 My Little Pony Friendship Is Magic
5 Aqua Bats
6 Charlie Rockit
7 Baking With Betty
8 Super Jasper
9 Dog Jammin'
10
Noonbory and the Super Seven
I remember seeing "A Honey Of A Tale" episode of this show during intermission in July 2010.
The Newcomers
? Bingo
?
Spanish Birthday
This is the Spanish version of this LIVE show.
The Contenders
11 WFW Babysitter
12 Birthday Song 2002
13 Pond Watch - Parody of Baywatch
14 Ghostbusters Music Video
15
Cheese is Funnier
The music is pretty good.
16
Mr. Blue Sky - Electric Light Orchestra

17 Avenger Chuck E Cheese
18
I Love My Lips - VeggieTales
This intermission is used from 1999 to 2007.
19
Veggietales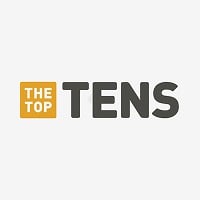 VeggieTales is an American series of direct-to-video children's computer animated films created by Phil Vischer and Mike Nawrocki featuring antropomorphic fruits and vegetables in stories conveying moral themes based on Christianity
I remember seeing that I Can Be Your Friend from "VeggieTales: Are You My Neighbor? " during intermission in January 2001.
20
The Water Buffalo Song - VeggieTales
This intermission was released from January 2001 for a short time.
21
The Wiggles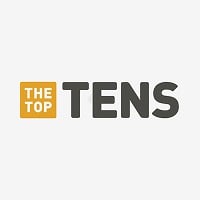 The Wiggles are an Australian children's music group formed in Sydney, New South Wales, in 1991. The current members of the group are Anthony Field, Lachlan Gillespie, Simon Pryce, and Emma Watkins.
These intermissions are released from April 2001 for a short time.
22 DVD Promos
23
Les Vacances de Piwi! (English Dub)
I love it! So cute! These intermissions are released from January 2004 to September 2006.
24
Teletoon Advance (English Dub)
These intermissions are released from September 2000 to September 2003.
25 The Hairbrush Song - VeggieTales
26 I Can Be Your Friend - VeggieTales
27 Endangered Love - Veggie Tales
28 The Dance of the Cucumber - VeggieTales
29 The Yodeling Veterinarian of the Alps - VeggieTales
30 The Song of Cebu - VeggieTales
31 The Pirates Who Don't Do Anything - VeggieTales
32 His Cheeseburger - VeggieTales
33 Dessine avec Piwi! (English Dub)
34 Bouge Avec Mimik! (English Dub)
35 Larry's High Silk Hat - VeggieTales
36 Larry-Boy Theme Song - VeggieTales
37 We Need A Hero - VeggieTales
38 Do the Moo Shoo - Veggie Tales
39 We're Vikings - VeggieTales
40 Love My Duck - VeggieTales
41
Belly Button - Veggietales

42 Get Ready To Wiggle - The Wiggles
43
Maya and Miguel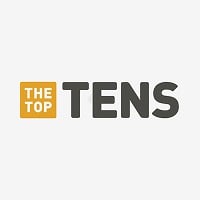 44 The Monkey Dance - The Wiggles
45 Havin' a Party
46 Birthday Star 2001
47 Old MacDonald Had a Farm
48 The Hokey-Pokey
49 Chuck E.'s Place
50 If You're Happy & You Know It
PSearch List
Related Lists
Top 10 Forgotten Chuck E. Cheese's Animatronics
Top Ten Parody Ideas for C.E.C.T.V. and Posters In Chuck.E.Cheese

Movies with Overtures, Intermissions, Entr'actes or Exit Music
Best Simpsons Treehouse of Horror Segments
List Stats
52 listings
3 years, 224 days old

Error Reporting
See a factual error in these listings? Report it
here
.