Top Cities Contestants May Be Visiting In the Second Season of Amazing Race Canada
adamshane99
Although, the second season already started, we have more to come, so KEEP YOUR HEAD UP! Any more predictions, just list them down, don't be afraid!
The Top Ten
1
Ottawa, Ontario
Ottawa would be a perfect final pit stop for Season 2, just like Toronto for Season 1. Oh, and though, the final pit stop should take place at the Parliament Hill! - adamshane99
2
Winnipeg, Manitoba
Still, Contestants haven't visited any city in Manitoba - adamshane99
3
Inuvik, Northwest Territories
Inuvik is actually more than just a small town, it's a big city in the Northwest Territories comparing to toher cities in the Northwest Territories - adamshane99
4
Banff, Alberta
In Banff, contestants can travel the Rockies during a leg of a race - adamshane99
5
Montreal, Quebec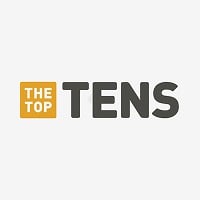 Montreal is the most populous municipality in the Canadian province of Quebec and the second-most populous municipality in Canada.
Montreal, Quebec would be an interesting spot to visit during the leg of a race - adamshane99
6
Fredricton, PEI
Still, contestants haven't visited the PEI yet, no big deal, it's the smallest province in Canada - adamshane99
7
L' Anse aux Meadows, Newfoundland and Labrador
This location would actually be really unique, because of the French name to a city in Newfoundland in Labrador - adamshane99
BAdd New Item