Top 10 Greatest MMA Heavyweight Fighters of All Time
Honoring mixed martial art's greatest Heavyweight division fighters.

The Top Ten

1 Fedor Emelianenko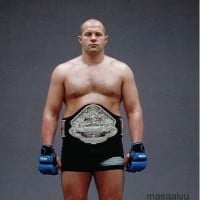 Fedor Vladimirovich Emelianenko is a Russian heavyweight mixed martial artist, sambist, and judoka, currently competing for Rizin Fighting Federation.
If you don't like Fedor then you don't understand MMA? No it just means your not sheep like everyone else that thinks this guy is the greatest. Ducked real fights, ducked the UFC, ducked Overeem in Strikeforce when Overreem was the champion, even ducked Brock (who can't fight) when he was the champion in the UFC.
Greatest MMA heavyweight of all time. no debate. No one else is even close. 10 years, 32 fight win streak. RINGS, PRIDE, &, AFFLICTION, heavyweight champion. No heavyweight will run through everyone for 10 years again, in 3 organizations, the way he did.
The only fight he lost was his first ever fight. But then beat him later on in his Career. I am a MMA FANATIC and ABSOLUTELY NO ONE can beat him. His record is 47-0 and he is still fighting on Strikeforce... Stop hatinG!
His combination of incredible speed and skills along with hard hitting, being able to take abuse make him the all time best in my humble opinion.
2
Mirko Cro Cop Filipovic
A deserved third place on this list. He will be remebered as one of the most explosive fighters trough heavyweight history and surely as the best striker in the heavyweight history.
What is Lesnar doing at number 2? Mirko would kick his head of his shoulders!
Ends most of his fights in knockout, has been in many MMA battles.
Best heavyweight striker in the history of the sport.
3
Brock Lesnar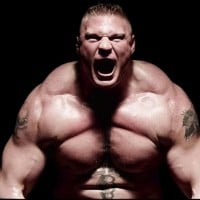 Brock Edward Lesnar is an American professional wrestler and former amateur wrestler, professional American football player, and mixed martial artist who is currently signed to WWE.
Freak of nature. Man UFC didn't find any guy who is the real heavyweight replacement in terms of agile , intimidating and crowd puller .
The current UFC heavyweight champion, and seems to be impossible to defeat at this time.
He has kicked Goldberg ass down and now he will destroy everyone in mma.
Best wrestling in the business, he has size, reach, speed and power...
4
Fabricio Werdum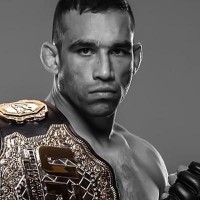 Why isn't he number one? Schooled Cain Velasquez for the heavyweight title and made Fedor's overrated ass submit!
Should be #1. Beat Fedor and Cain Velasquez and at the moment is the UFC heavyweight champion.
This list is ridiculous. Werdum and Velasquez are the best, hands down
He beat fedor and cain
5
Cain Velasquez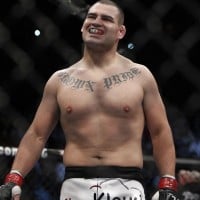 Injuries and long layoffs have played a factor in Cain's fighting career. If it weren't for those things happening to him, Cain would have easily already established himself as the greatest heavyweight fighter in MMA. He might even be the best MMA fighter ever.
It was the conditions (high altitude) which was the reason why Cain lost to Fabricio Werdum... Watch what happens when the rematch is fixed elsewhere...
Laugh out loud! You don't know who is Cain Velasquez? He defeat Lesnar, Dos Santos and also Antonio Rodrigo Noguiera!
Velasquez is the greatest heavyweight in mma I have ever watched fight. I believe he would have beaten fedor in his prime
6
Stipe Miocic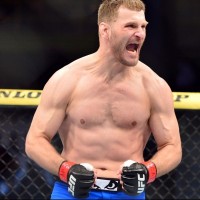 Stipe Miocic is an American mixed martial artist competing in the Ultimate Fighting Championship where he is the current UFC World Heavyweight Champion.
If he can continue he title defenses to include N'Gannou and Velasquez he will be #1 of all time.
7
Randy Couture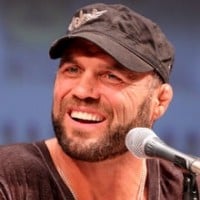 Randall "Randy" Duane Couture is an American actor, retired mixed martial artist and former collegiate and Greco-Roman wrestler.
He's one of the best hearted fighters on the planet. The guy's got so much respect to add to his amazing fight resume.
Has held multiple titles in the UFC, and has been around, and still is.
8 Francis Ngannou
9
Alistair Overeem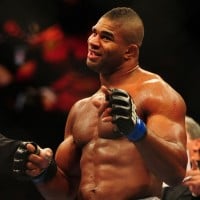 The greatest striker in the division right now.
Beaten 6 former champions.
The Term Reigns Supreme.
10
Dan Severn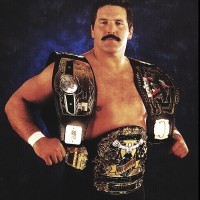 Dan "The Beast" Severn is so underrated. He should be at least at top 5
The Contenders
11
Gabriel Gonzaga
Shatterd Cro Cop, and all of his past victories have been won exceptionally.
when Gonzaga knocked out Cro Cop that sent chills down my spine, that was the ugliest most devastating knockout ever! not only did cro cop get knocked out cold he broke his leg on the way down... ouch
12
Bas Rutten
The best ever
13
Andrei Arlovski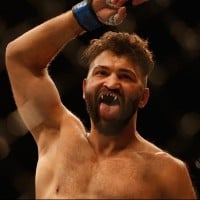 Andrei Valeryevich Arlovski, nicknamed The Pit Bull, is a Belarusian mixed martial artist, actor and former UFC Heavyweight Champion, currently competing in the Ultimate Fighting Championship.
A multiple time UFC champion as well, and defeated many greats.
14
Junior dos Santos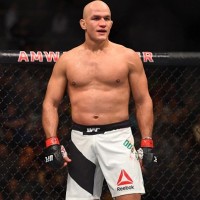 Should be higher.
Top HW. fighters are: Fedor, Stipe, Cain, Randy, Mirko, Antonio, Junior, Dan. +Maybe I've forgotten some guys.
The best boxer in the history of heavyweight mma. Enough said.
15
Daniel Cormier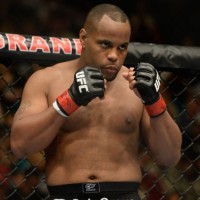 16 Pedro Rizzo
17
Antonio Rodrigo Noguiera
Big nog should be at number 2 second only to fedor- what a joke having lesnar at number 2 when he shouldn't even be on this list.
Legendary. His wins over Bob Sapp and Mirko CroCop showed the greatest heart in MMA history. The nobody Lesnar in front of Minotauro is a joke. Of really bad taste.
He fought so many wars, and was the only fighter to hold both Pride and UFC heavyweight titles, enough said.
Beaten everybody, and is the only one to hold Heavyweight titles in Pride & UFC.
18 Mariusz Pudzanowski
19
Frank Mir
This guy is 250+ lbs, yet fights like a feather weight. He brought the word "submission" to the heavyweight world. Made Lesnar tap, made Abbott tap... It is truly unfortunate what happened to him. Hope he fully recovers one day.
Great submission expert, and has done what is yet for others to do, and that's defeat Lesnar. A former 2 time UFc heavyweight champion.
He broke 5 peoples arms
Should be in top 5
20 Ricco Rodriguez
21 Antônio Rodrigo Nogueira
22 Ciryl Gane
23
Josh Barnett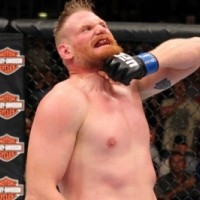 Joshua Lawrence Barnett is an American mixed martial artist and professional wrestler who competes in the heavyweight division of the UFC where he is a former UFC Heavyweight Champion.
24
Vitor Belfort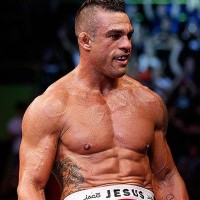 Vitor Vieira Belfort is a Brazilian mixed martial artist and former UFC Light Heavyweight Champion as well as UFC 12 Heavyweight Tournament Champion.
Heavyweight tournament winner in the older UFC, and a living legend. Defeated Couture.
25
Tim Sylvia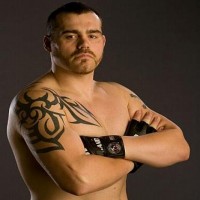 A former UFC champion, and ripped threw most his competition very well.
Brock Lesnar is a cheat
PSearch List