Top 10 Martial Arts Superstars
The Top Ten
1
Bruce Lee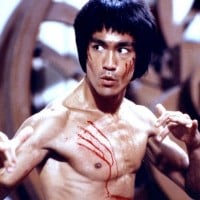 Bruce Lee (November 27, 1940 – July 20, 1973) was a Hong Kong and American martial artist, martial arts instructor, actor, director, screenwriter, producer, and philosopher. He was the founder of Jeet Kune Do, a hybrid martial arts philosophy drawing from different combat disciplines that is often ...read more.
Whatever martial art and it's glimpses that we see now in Hollywood movies, this man started it all. He brought martial to movies and hollywood and since then people started taking martial art more seriously. All genre of martial arts being portrayed by modern movies, he was the one who started it. No CGI, no special effects, all stunts by his own. His moves were slowed down so that they can be caught on camera and we could take lesson from them. Oh...and by the way he was the inventor of 1 inch and 3 inch punch and showed the world martial arts can be lethal and fatal if not practices with care.
Bruce Lee was respected by the best fighters in the world, that should tell you something. Yes, he had ACTUAL STREET FIGHTS in which he never lost. I don't know who's the GREATEST OF ALL TIME, but Bruce Lee was the best of his time, and he could definitely compete in every single era, in the past, present, and the future. Remember, he died early and yet he did what no other martial artist could do; put it all together - speed, stamina, strength, flexibility, intelligence, sportsmanship, skill, technique, combinations, and so forth. He deserves to be #1, no disrespect for the other martial artists. Bruce Lee learned from everyone, and that's why he is at the top of this list. You shouldn't be surprised.
The man who started it all and changed the way films were made from then on. Enter the Dragon stands the test of time with some of the best Martial Arts you will ever see. Fist of Fury has some insanely good fights and Way of the Dragon as well as having the now iconic fight with Chuch Norris also has some of the best fight moves in film history when Lee fights Bob Wall and Wong in sick. Big Boss was a long wait for the first fight but some was classic Bruce and Game of Death although sadly not what Bruce wanted still has some rare but excellent fight scenes.
Bruce lee is the greatest martial artist of all time. He will forever be remembered as a legend. He had so much to give in his life and he gave it all. He was just... Awesome. No words could describe his greatness and his contribution for Asian culture. He opened doors for people of all races, cultures and disabilities to start following their dreams. All these qualities and contribution have made him the greatest superstar who ever lived
BRUCE LEE WAS THE BEST OF HIS TIME!... Whoops! Em sorry... It's better to say'BRUCE LEE IS THE BEST OF ALL TIME'
2
Jackie Chan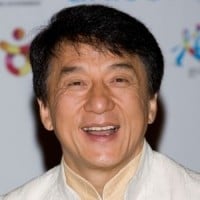 Chan Kong-sang known professionally as Jackie Chan, is a Hong Kong martial artist, actor, film director, producer, stuntman, and singer. He is known for his acrobatic fighting style, comic timing, use of improvised weapons, and innovative stunts, which he typically performs himself, in the cinematic ...read more.
He brought new genre - kung fu comedy. Nowadays Hollywood adds special effects and makes action comedies but what Chan did in old Chinese movies still rules over them.
Jackie Chan is a great martial artist. He know all style of Kung Fu. He done his most risky moves and stunts with a lot of fan. He is different of all martial artist.
Breaks the mould of the serious martial artists, with comedy and great stunts!
Bruce lee may be good, Jet lee may be better but Jacky chan is the best ever.
3
Jet Li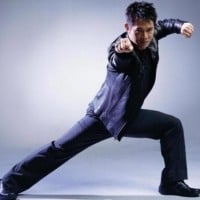 Li Lianjie, better known by his English stage name Jet Li, is a Chinese film actor, film producer, martial artist, and wushu champion who was born in Beijing.
JET LI s the best ever! great movie and the best actor! simple and always smiling, but when it comes to Martial Arts he is Fearless, wild and extreme!
Jet Li is the best, simple, but Fearless, wild and extreme when it comes Martial Arts. very cool!
Not Bruce Lee, but probably the next best thing. Fights and acts!
He is the best for he got the best moves with the best agility.
4
Jean-Claude Van Damm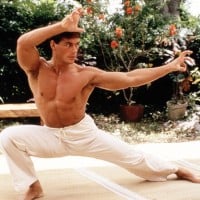 Jean-Claude Camille François Van Varenberg, professionally known as Jean-Claude Van Damme and abbreviated as JCVD, is a Belgian actor, martial artist, screenwriter, film producer, and director best known for his martial arts action films.
5
Donnie Yen
Has the most stunning action choreography ever. Also has legit street cred. When we talk about which martial artist superstar is the best in reality, we talk about Donnie Yen who beat up 8 gang members at a nightclub when they harassed his girlfriend. Jet Li, Jackie Chan and Mile Tyson say he was one of the most skilled action stars they've worked with.
I wonder why Jet Li is higher than Donnie Yen? I know both fought twice and donnie yen lost but times have changed. Donnie Yen's gotten a lot faster and stronger over the years. No offense to Jet Li but I think of donnie yen and him fought, Donnie Yen would win.
In my opinion Donnie is right now the best martial arts actor, even greater than Jet Li, he's always improving his style, best overall techniques, and he's also a Wushu champion... remember he's the Bow Sim-Mark's song and he began training at 4 years old...! He's the best at this time... no offense to anyone else
Jackie Chan is simply a crap! Donnie is a real life martial artist. He mastrered many styles and he is undoubtedly one of the bests.. (better than Jackie and Jet).
6
Tony Jaa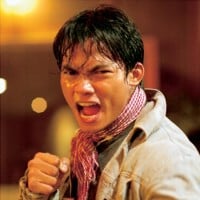 What amazing fighting skills and brilliant fight scenes in ong bak 1,2,3 and worrior king (the protector)... a real fantastic fighter but I only write this for Tony Jaa to get #4 over Chuck Norris! Bruce Lee will forever be #1
His stunts and moves are a great fun to watch and he really performs them and I would pay to watch them anytime.. Not like Jet Li and other actors who fly around in a wire to look invincible
Laugh out loud, the top 3 places are good but why is Chuck Norris 4th? Tony Jaa would kick his ass...
What the hell tony jaa on 12 this isn ' t fair. Chuck norris on 4 th. Tony jaa will kick his ass
7
Gordon Liu
He did one of the greatest Kung Fu Movies of all times... The 36th Chamber of Shaolin
8
Sammo Hung
A great mix of humour and power, with a likable character too.
9
Chuck Norris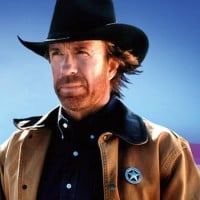 Carlos Ray "Chuck" Norris (born March 10, 1940) is an American actor and martial artist. He is a black belt in Tang Soo Do, Brazilian jiu jitsu and judo. After serving in the United States Air Force, Norris won many martial arts championships and later founded his own discipline Chun Kuk Do. Shortly after, in Hollywood, Norris trained celebrities in martial arts. Norris went on to appear in a minor role in the spy film The Wrecking Crew (1969). Friend and fellow martial artist Bruce Lee invited him to play one of the main villains in Way of the Dragon (1972). While Norris continued acting, friend and student Steve McQueen suggested him to take it seriously. Norris took the starring role in the ...read more.
Trained by Bruce Lee. Truly one of the best martial artists of all time.
Don't let him be #4 or he'll roundhouse kick us all in the face!
The face of non asian martial arts, on film and TV.
Chuck's martialarts is karate originated from Japan. so if I love Japan I love all Japanese did.
10
Scott Adkins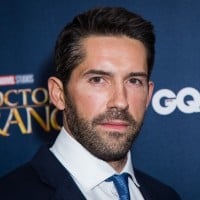 Adkins must come in the top 5. He is not popular only because of the poor storyline of his films. But you cannot see this much of fast and unique moves from any other martial artists. He also possess around 7 black belts in different martial arts including ninjitsu, jiujitsu and taekwondo. See his best in undisputed II and I
A incredible Athlete and Martial Artist! Needs to be cast better and aloud to fulfill his potential to the highest! I hear he is working on the New Wolverine!
I want to see Scott Adkins face off against number 13 on this list "Jeffrey James Lippold", that would be EPIC!
In terms of Martial arts actors in 2017 I'd say he's in the top 3.
The Contenders
11
Jeffrey James Lippold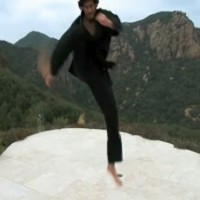 2015 Guinness World Record Books page 248

Undefeated Full-contact and Russian SAMBO record.Military Veteran Best Actor Award for Hamlet. I would say this guy is the Real Life Action Star vs. Movie Star. I liked him in Samurai Avenger. I saw him in a few Asian movies also and he is really skilled! But there are just not that many movies in the US with him in it. I would love to see him in the next expendables! Or matched up against Van Damn or Scott Adkins! He plays the Good Guy most the time but he made a nice transition to Bad Guy in one movie(spoiler) He could make one hell of a villain. 6'4" 250 lbs and moves like Bruce Lee! Lets see it please! Maybe the Next Mortal Combat he could Be Kenji (looks and Swordplay) or maybe the Next Wolverine or Batman?
JJL will charm the world off it's socks. Skilled, charismatic and with a good sense of humour. The women will want him and the men will want to be him. When this man's star hits the firmament it will shine among the brightest.
Plays The CRUSHER on Disney's Mighty Med T.V. show. Looking forward to more Main Stream Martial Arts movies with him. Haven't seen a new one in a few years? Come on Holllywood help a fan out!
Pretty Cool guy! He played the Universe's Strongest SuperHero "The Crusher" on Mighty Med DisneyXD. He took time to talk to me about Martial Arts and School and was pretty nice.
12
Jason Statham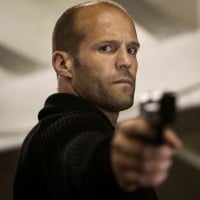 Jason Statham is an English actor. He is known for his roles in the Guy Ritchie crime films Lock, Stock and Two Smoking Barrels, Snatch, and Revolver.
More than Best! Jason must be at least in top 19
Very good martial artist
13
James DeCore
James is a very honorable person who truly loves doings he does. He is an amazing teacher and friend to ask who know him. He is an incredible martial artist. He competes with integrity and respects his opponent.
The best martial artists do all these incredible things, and teach others as well. That's why James DeCore should be at the top of this list!
14
Ip Man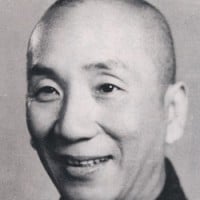 The best martial artist ever. The great grand master of wing chun. He inspired to take on martial arts especially wing chun, I think he is better than Bruce Lee and Jackie Chan because he was the teacher of Bruce Lee.
I think that nobody can be compared with him, but it's a pitty that none know him... Only for saying he was the teacher of bruce lee is enough to have an idea as great he is
Had a movie made about him, took on ten black belts and won, trained Bruce flippin' Lee!
A Perfect Wing Chun Martial Artist of all time.
15
Cynthia Rothrock
Cynthia is good kicking, jump, rotation kick and complete style super. Good film to tyger claws, his opponent to master tyger Bolo Yeung.
Cynthia Rothrock me good fight style long foot,s. Great discover to film Martial Law 2.
Best female martial arts actress!
16
Steven Segal
This guy proves you don't need to throw your feet around with a whole lot of fancy kicks to do some damage!
17
Brock Lesnar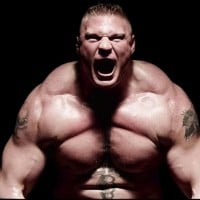 Brock Edward Lesnar is an American professional wrestler and former amateur wrestler, professional American football player, and mixed martial artist who is currently signed to WWE.
I eould vote him down, he quit UFC cause he couldn't hack it! So he went back to WWE! Where Big Boys grope each other and play fight.
How the hell Brock is doing in this list! He is not an actor! He is just a wrestler!
Brock is a wrestler that fights with brute power and martial arts.
Not sure he's ever been in a movie though.
18
Iko Uwais
He's the rising star now. Not only he does his own stunt, he also designs the choreography in The Raid and The Raid 2. At such young age he has starred and choreographed two of the best action films of this decade.
Fast, ferocious and fatal...
A new rising star in my opinion, still a fan if Bruce Lee, Donnie Yen, Jackie Chan and Jet Li
19
Lucy Liu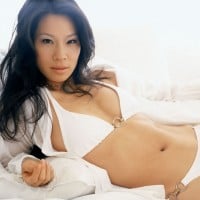 Lucy Alexis Liu is an American actress and artist. She became known for playing the role of the vicious and ill-mannered Ling Woo in the television series Ally McBeal, for which she was nominated for a Primetime Emmy Award for Outstanding Supporting Actress in a Comedy Series and a Screen Actors Guild ...read more.
She did action movies
20
Michael Jai White
Should be much higher.
21
Sho Kosugi
I like Sho Kosugi roll in film Revenge of The Ninja. Sho Kosugi in ninja costum enter to big skyscraper and fighting offer vs. danger ninja.
22
David Carridine
An oldie but goodie, especially for those of us who remember 'Grasshopper' in Kung Fu.
23
Brandon Lee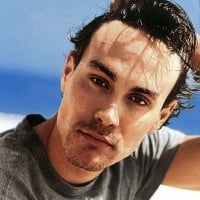 Brandon Bruce Lee (February 1, 1965 - March 31, 1993), was an American actor and martial artist. He was the son of martial artist and film actor Bruce Lee and teacher Linda Lee Cadwell, the grandson of Cantonese opera singer Lee Hoi-chuen, and brother of Shannon Lee. He died (at the age of 28) during ...read more.
24
Bolo Yeung
He is good fighter, his style is Tyger. He shooting, good kicking super constalation give speed structure.
25
Ronda Rousey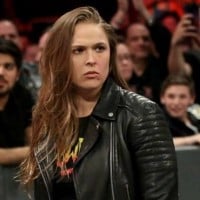 Ronda Jean Rousey is an American professional wrestler, actress, author, and former mixed martial artist and judoka who is signed to WWE as a wrestler since 2018. Her longstanding nickname, "Rowdy", was inherited from late professional wrestler Roddy Piper. ...read more.
PSearch List