Countries With the Best National Anthems
There are many great national anthems, but what is the best?

1 Pakistan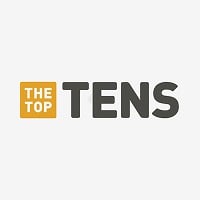 Pakistan was established in 1947 and is located in South Asia. Islamabad is the capital city of Pakistan. Karachi, Lahore and Peshawar are other major cities of Pakistan. Urdu and English are official languages of Pakistan. World's second highest peak (K-2) and ninth highest peak (Nanga Parbat) are ...read more.
Inspiring, encompasses the vision for future and the fundamentals the state should be based on. Now if only more citizens would follow the themes laid out in it. Musically quite pleasing too.
Inspiring and full of motivation and beautiful poetry, great tone, based on different languages (poetry is not in only urdu but it includes many local language words including Persian and Arabic, Sindhi, Panjabi, Balochi, pashtu and many other languages words.
Superb lyrics, sentiments and music - obivious really, because the only true religion islam with the best and most poetic language urdu will always produce the winner.
Pakistan's national anthem tune ranks first in the top three tunes of the world
2
India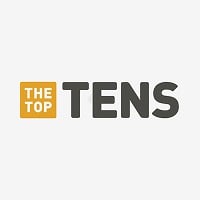 India, officially the Republic of India, is a country in South Asia. It is the seventh-largest country by area, the second-most populous country (with over 1.2 billion people), and the most populous democracy in the world. Its capital is New Delhi. Some other major cities are Mumbai, Chennai, and Ahemdabad. ...read more.
Indian National Anthem is the worlds best national anthem because it includes all religions as family members and
It was written by Rabindranath Tagore (Noble Prize Winner)
Yes... Indian National anthem is the best and beautifull natinal songs in the world... No one can compare to that...
Its Beautiful because the National anthem written by Rabindranath Tagore (Nobel Prize winner).
It should have been at the top! Look at the meaning and the way it was fabricated. India is a difficult nation to write a national anthem for. With hundreds of ethnic identities, cultures, languages and religions constituting a nation, how would you write even a speech that addresses all of them? Writing a national anthem that will be loved and respected by all is a different story. You need a heart and a brain going together to do the job, which only a man like ravi tagore could!
3
Russia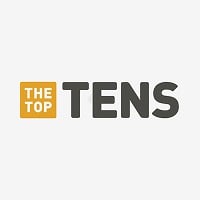 Russia, known as the "Russian Federation", was formed on Dec 25, 1991. It is located mainly in Asia, while a portion of it remains in Europe. The capital and largest city is Moscow, followed by Saint Petersburg in terms of population. The country primarily speaks Russian, a Slavic language. ...read more.
Beautiful text and inspiring music. Wherever I lived, I'll always be proud of Russia.
It's very emotional and beautiful. But, I would prefer the Soviet anthem, that's just really addictive and it's even more amazing since it has the old lyrics, the new lyrics are alright anyway.
Glorious, triumphant and you can feel the struggle of the Russian populace over the 70 years of the Soviet Union finally rupture in this emotional anthem.
The background music from Soviet national anthem, It deserves to be the best national anthem in the world,
4
France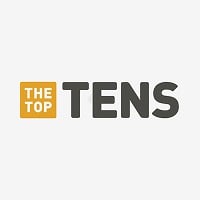 France, officially the French Republic, is a sovereign state comprising territory in western Europe and several overseas regions and territories. The European part of France, called metropolitan France, extends from the Mediterranean Sea to the English Channel and the North Sea, and from the Rhine to ...read more.
As a proud part-French, I choose the French National Anthem and for me it is the best anthem. It is such a powerful anthem, it is about courage, glory and about patriotism towards France, it also defies the tyrannies or Kings.

Vive la France! Proud to be part-French!
As an Englishman I should not traditionally like this Anthem, however I love it. Every time I hear it, I have goosebumps, I can feel the emotion in the voices of those who are proud to stand tall and sing with the passion that only a French citizen can deliver. To me, this is the Best in the World ( maybe there is some French Blood in me somewhere that tingles upon hearing the Marseillaise). AS previously said. "Viva la France"
Every last drop of blood of your body will boil, every single strand of hair will rise, every single bone of your body will tremble if you listen to this great anthem. You will want to fight for your freedom, you will stand up to your rights, you will charge towards the lines of greedy, upper class gits while holding spears and French flag. You will stand up and dream for the sky. That's the beauty and greatness of French national anthem, it knows no nationality, no ethnicity, no religion. It will let you stand up and fight with dignity.
How could there be any debate whatsoever!? La Marseillaise is the best national anthem in the universe and my favorite song! MON DIEU! Who are these people that do the rankings? NO damn good if you don't think the Marseillaise is the best of the best of the best! Viva la France!
5
United States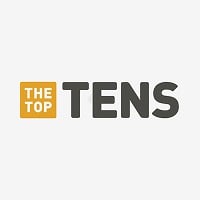 The United States of America, or the U.S.A. for short, is a federal republic composed of 50 states, 48 of them are contiguous states. There are two other states, Alaska and Hawaii, which are north and south of the contiguous states, respectively. The United States declared its independence from the ...read more.
The United State's anthem is truly beautiful. Our country has come so far, and these poetic, moving words cause us to recall the beginning of our country's history. By listening to this blissful melody, the patriotism in me and fellow proud Americans bursts out. I love every nation and national anthem in this world, but none can beat that of the USA. Lovely country, and lovely anthem.
This epic and rather poetic anthem is inspiring yet catchy. It represents how our country fights to the end and recalls our history of freedom. It is one great anthem for one Amazing country.
An anthem celebrating victory in the Revolutionary War against Great Britian. It's only fault is the vocal range required, which most ordinary people can't handle.
The Problem With This Is That Anyone Is Going to Vote for There Country
6
Germany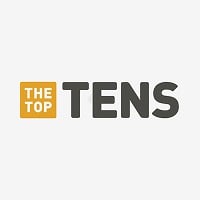 Germany was formally united in 1871 under the initiative of Bismarck with King Wilhelm of Prussia as emperor. The previous 'Holy Roman Empire', basically a continuation of the empire of Charlemagne/Karl der Grosse was dissolved in 1806. ...read more.
Melodious and Heart touching. This national anthem includes pity to significant things of a country like German songs, wine, women. Though it sound strange to put them in National anthem, these are the things the nationals of a country closely associated and linked with. I am Nepali myself but really adore National Anthem of Deutschland(Germany).
Actually German women, wine and songs are not included in the third verse of "Deutschlandlied" which we sing as our national anthem - they are in the second verse, but we unfortunately don't sing it. We sing the third verse which says: "Unity and justice and freedom for German fatherland, for that let's all strive". I like the second verse better...
Franz Joseph Haydn should be a big enough reason to put this on the list. The unused first stanza begins with Deutschland ber Alles in der Welt, which actually means Germany is most important to me in the world at least, the verb conjugation indicates that , not Germany over all in the world the interpretation that many use as evidence that Germany has always been right wing.
One of the greatest national anthems of all time without a doubt. A must hear.
7
Canada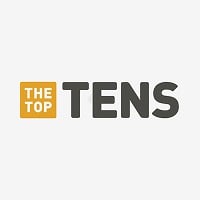 Canada is a country in North America that is next to the United States, and it's the 2nd largest country in the world by area (size is 9.985 million km²). This country has 10 provinces, and 3 territories. Canada became a dominion on July 1, 1867. Its 10 provinces are: Ontario, British Columbia, Quebec, ...read more.
Hearty, strong, beautiful, peaceful, and makes people feel like family. Just like the people who live there. Plus its hilarious when our hockey players sing it.
Canada's Anthem is strong and beautiful. It shows the power and strength of the North in a peaceful yet beautiful way. The anthem is filled with pride and emotion that brings tears to the eyes. It shows a unified country that promotes freedom and peace and not war. It's an anthem that brings people together and it makes me proud to be Canadian.
Many countries (not to name names) contain very violent and abrupt acts of war to obtain power. The O'Canada anthem promotes freedom and power through God and Patriotic love. They do not seek to fight but fight to defend. This is why I love Canada and canadians!
The most stunning lyrics,

"with glowing hearts we see the rise, the true north strong and free"

And "God keep our land, Glorious and Free"
8
Italy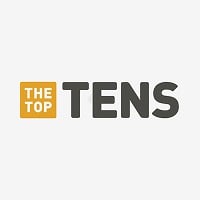 Italy, in italian Repubblica Italiana, is a unitary parliamentary republic in Europe. ...read more.
Makes me proud to be Italian. English translated version:

Brothers of Italy, Italy has woken, bound Scipio's helmet upon her head. Where is Victory? Let her bow down, for God created her, like the slave of Rome. Let us join in a cohort, we are ready to die. We are ready to die, Italy has called. We were for centuries downtrodden, derided, because we are not one people, because we are divided. Let one flag, one hope gather us all. The hour has struck for us to unite. Let us unite, let us love one another, for union and love. Reveal to the people the ways of the Lord. Let us swear to set free the land of our birth: United, for God, who can overcome us? From the Alps to Sicily, Legnano is everywhere; Every man has the heart and hand of Ferruccio. The children of Italy are all called Balilla; Every trumpet blast sounds the Vespers. Mercenary swords, they're feeble reeds. The Austrian eagle has already lost its plumes. The blood of Italy and the Polish blood it drank, along with the ...more
I want this as my anthem even though I'm Canadian. It just sounds so good.
The national anthem represents my nation really well. The song is so catchy and amazing. This song reprints is Italians really well.
Fans sing every single part to this anthem, even humming the music between each verse. I have never seen fans be so supportive or sing with more pride.
9
Scotland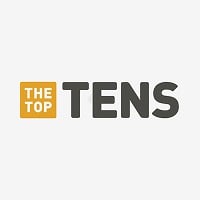 Scotland is a country that is part of the United Kingdom and covers the northern third of the island of Great Britain. Scotland is the most mountainous, and least densely populated country in the United Kingdom.
My favorite anthem on this entire anthem. If asked what the anthem of Scotland is most people will say they don't know, but in fact if you've heard someone playing bagpipes most likely they're playing the Scotland anthem. It is so recognizable.
Either Flower of Scotland, Scots Wha Hae or Scotland the Brave should be searched in a poll and the winner should immediately be made the OFFICIAL anthem.
This is the best because it tells the story of how the Scots beat the King of England and drove the English from their land, makes me proud to be Scottish!
I like the Canadian one as well, but Scotland's anthem is just he best of the best. I love it so much, and I'm not even scottish. - dragonfly99
10
Mexico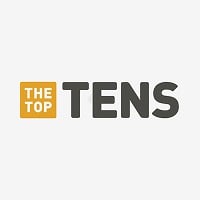 Mexico, officially the United Mexican States, is a federal republic located in North America. The country is located between the U.S. and Central America, and is known for its Pacific and Gulf of Mexico beaches and its diverse landscape of mountains, deserts, and jungles.
Come it's the second greatest anthem just after France. - yeraldoarriolaplascencia
The lyrics are just amazing. The meaning of thise words is so deep. It calls every citizen to protect and defend the national pride and freedom. It's an honor to sing our national anthem.
This anthem is a poem with a strong and inspirational message to every Mexican to stand ready and willing to defend their nation with a profound call to national pride and honor. It reminds the Country as well about the manifested gift from God in each of its citizens to be called upon as soldiers to defend it willingly and with valor in any moment of need. If your national anthem inspires and motivates you deeply, and effectively calls upon your desire to unite in a common goal for your country, and your desire to seek victory and prosperity, then it must be a good anthem with results oriented beauty.
It's widely known that this is the best only after the French one. Most people vote for their anthem without knowing the rest.
The Newcomers
?
Solomon Islands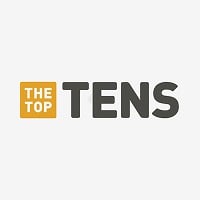 Solomon Islands is a sovereign country consisting of six major islands and over 900 smaller islands in Oceania lying to the east of Papua New Guinea and northwest of Vanuatu and covering a land area of 28,400 square kilometres.
The Contenders
11
South Africa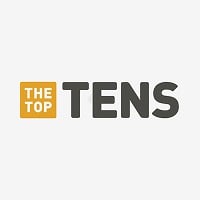 South Africa, officially the Republic of South Africa, is the southernmost sovereign state in Africa. It is bounded on the south by 2,798 kilometers of coastline of Southern Africa stretching along the South Atlantic and Indian Oceans, on the north by the neighbouring countries of Namibia, Botswana ...read more.
Best National anthem of all time, bringing together people in peace and harmony.
The most beautiful national anthem ever. Congratulations to all the South African citizens. I am proud of courage of people who enabled the change in this great country. President DeClark. President Mandela. And all who contributed selflessly. Great.
As an Argentinian, I surrender to the beauty of the South African anthem.
The music, the message, the emotion brought out by the music... any feelings of hopelessness, weakness and sadness is quickly changed to that of happiness, courage and pride when the beat of the South African national anthem starts. And this comes from someone who has never been to South Africa and who is hearing the national anthem sung by people from other nations. How much better would it sound when it is sung by the people who are identified with this anthem. I would love to hear it from them one day. God Bless South Africa
12
Brazil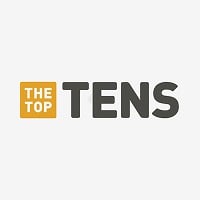 Brazil, officially the Federative Republic of Brazil, is the largest country in both South America and the Latin American region.
Most people don't know Portuguese, so that's why can't see the beauty of it. The melody is also quite great I must say.
Not only their anthem is AMAZING but their flag anthem is incredible too.
Its one of the most lyrically romantic anthems. Not to mention simply beautiful to listen to.
There's absolutely no way to listen to our National Anthem and do not cry! It's perfectly written, it carries such deep feelings and not mentioning how beautiful and spiritual the formal and classic Brazilian Portuguese can sound and be. If there was ever another love, devotion and patriotic proclamation as this one, I really don't know it.
13
United Kingdom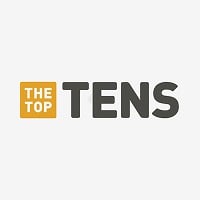 The United Kingdom of Great Britain and Northern Ireland, commonly shortened to United Kingdom, UK or Britain is a Sovereign State located of the Northwestern coast of Europe. It is a Parliamentary Constitutional Monarchy currently lead by Monarch Queen Elizabeth II and its current prime minister is ...read more.
"God, why only the queen, are we not humans"
Our's is terrible should be changed!
People that don't want this anthem to be changed are traitors and should never,ever call themselves British. Why should we bow to Royal figureheads that do absolutely nothing for our country and only get a lot of money because of tourism? I mean, seriously?! No wonder everyone mocks us. This anthem should GO.
First comment on the USA anthem, I agree with some of the things you have said, it is quite a nice country, quite nice anthem, but not as a great country as great England and all it's united kingdom and British Isles. And this anthem clearly worked! The Queen has been on the great and proud throne of our (Mine at least) Countries great and widely known and respected throne for a whole 64 years. This should be number 1. Well, maybe number one best country ever. When all is lost, England and it's profound Isles will pick itself up and fight on! England, Scotland, Wales, Northern and Southern Ireland and the Isle of man, together we are a United Kingdom, as one!
14
Bangladesh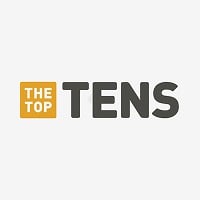 Bangladesh, on the northern coast of the Bay of Bengal, is surrounded by India, with a small common border with Myanmar in the southeast. The country is low-lying riverine land traversed by the many branches and tributaries of the Ganges and Brahmaputra rivers.
Heart touching when you actually know you know that what have they been through to free their country. The word of this songs is truly meant what they feel about their country. Also Rabindranath Tagore wrote and compose this, he is brilliant. Awesome melody, lyrics, and not boring.
Best anthem in the world. Just awesome awesome awesome... I can't explain how beautiful anthem is it!
Beautiful, written by Nobel Poet Laureate Rabindranath Tagore, the only person to write National Anthems for TWO countries!
Bangladesh national anthem song carrying of historical simble
15
Japan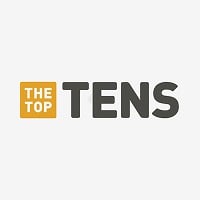 Japan is an island country in East Asia in the Pacific Ocean. It lies off the eastern coast of the Asia Mainland (east of China, Korea, Russia) and stretching from the Sea of Okhotsk in the north to the East China Sea and near Taiwan in the southwest. ...read more.
The lyric is based on a "waka" poetry from more than 1,000 years old. The difference between "haiku" and "waka" is that while haiku consists of 17 syllables (5-7-5) and requires one of the words to represent a season, waka consists of 31 syllables (5-7-5-7-7) and does not require a word to represent a season. Waka poems were often exchanged between men and women of aristocrat class in 8th to 12th centuries as love letters. (In fact, you could not be an alpha-male if you weren't good at poetry in this period. ) While the national anthem's lyric is generally interpreted to be about celebrating the emperor's reign over Japan for tens of thousands of years, it is said that in the original "waka" poetry, the author (unknown) was talking about how much he loved his partner and how he wanted to live with her for tens of thousands of years. Someone's love letter becoming a national anthem is, in my opinion, very rare.
A unique national anthem that stands out among many others. It is peaceful and inspiring at the same time. Nice lyrics, too. I love it!
The best in the world! Beautiful melody!
The shortest and the best
16
Nepal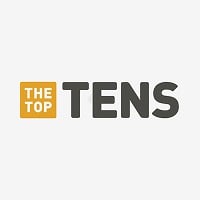 Nepal, officially the Federal Democratic Republic of Nepal, is a sovereign state located in South Asia. ...read more.
Little country, big population, unique flag, nice anthem.
The national anthem of Nepal is the best one in the world. It doesn't compare with other national anthem.
Cause I am one heck of a Nepali Son. And I am Proud...
While every other national anthem ever sounds the same, Nepal gives a show of Nepali culture. Listen to the Chinese anthem, does that remind you of the country? Probably not, in fact, if there was a game for guessing all the national anthems, most people would say all the national anthems sound the same. Wait, but Nepal shows off their country rather than some boring march. I mean, it's also catchy as well.
17
Spain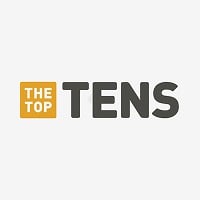 Spain, officially the Kingdom of Spain, is a sovereign state largely located on the Iberian Peninsula in southwestern Europe, with archipelagos in the Atlantic Ocean and Mediterranean Sea, and several small territories on and near the north African coast.
It's honestly sad that the Spanish can't sing but the vocals behind it are just tremendous and feel unifying.
Most beautiful anthem EVER! I love the National Anthem of France and the USA as well! Its just that the Spanish Royal Anthem is so majestic, regal and powerful sounding!
No need lyric, just the majesty of the Royal March!
I love the melody.
18
Ukraine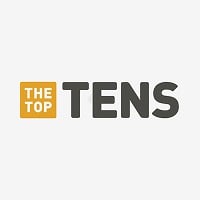 Ukraine is a sovereign country in Eastern Europe, bordered by Russia to the east and northeast, Belarus to the northwest, Poland and Slovakia to the west, Hungary, Romania, and Moldova to the southwest, and the Black Sea and Sea of Azov to the south and southeast, respectively.
INCREDIBLE.
Amazing music, realization. And I've just translated lyrics - marvelous! Really, it touched my heart.
Ukrainians, you should be proud of your country!
Just open your ears and listen.
Because I love Ukrainian freedom, love, simplicity, culture, etc.
Ukrainian national anthem has sonority, a harmonious blend of musical and textual parts, he also inherent musical originality and integrity of the product solution
19
Soviet Union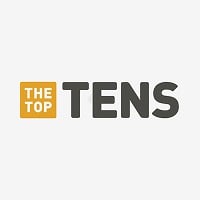 This anthem has one of the greatest instrumentals and the English translation of the 1944 version is absolutely beautiful
United forever in friendship and labour,
Our mighty republics will ever endure!
The great Soviet Union will live through the ages,
For dreams of the people, our fortress secure!

Long live our Soviet motherland!
Built by the people's mighty hand!
Long live the people, united and free!
Strong in our friendship tried by fire!
Long may our crimson flag, inspire!
Shining in glory for all men to see!

From the days dark and stormy, when great Lenin lead us,
His eyes saw the bright light of freedom above!
And Stalin our leader with faith in the people!
Inspired us to build up, the land that we love!

Long live our soviet motherland!
Built by the people's mighty hand!
Long live the people, united and free!
Strong in our friendship tried by fire!
Long may our crimson flag inspire!
Shining in glory for all men to see!

We fought for the future, destroyed the invaders!
And brought to our homeland, the laurels of ...more
This is the best anthem ever. The Russian anthem (#1 when this was written) is simply just a plagiarism of the Soviet anthem's tune with different lyrics.
By far the best national anthem in the world! And I am not from Russia!
20
Australia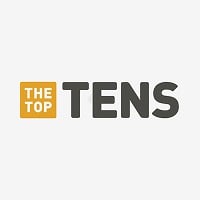 Australia, officially known as the Commonwealth of Australia, is a country comprising the mainland of the Australian continent, the island of Tasmania, and numerous smaller islands. Australia has a very warm climate and is very dry. The country's official language is English.
Royal Anthem (Waltszing Matilda/Wallah Zaman ya Selahi) is way better than the national anthem, but the national anthem is still decent, but maybe less techno music please. It's way too digital.
As an Australian I can proudly say that our national anthem is pathetic and that it is often embarrassing to see people sing it so poorly
It doesn't help that most people don't bother to learn the words
I live in Australia and this anthem is beautiful but it will be very nice if it can change to we are one
I love the Australian national anthem! It is Advance Australia Fair.
21
New Zealand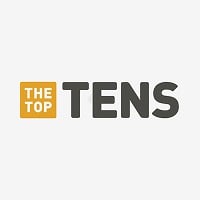 New Zealand is an island country in the southwestern Pacific Ocean. ...read more.
I'm Australian, and I always love hearing the nz national anthem whenever we play each other in sport. A beautiful and inspiring song which displays unity and racial acceptance on an extremely respectable level.
Beautiful country with the great song and the people are so amazing... God Defend New Zealand! Love it! - fifiroslan
I am Saudi Arabian guy and I voted that New Zealand has the best anthem in the world and I would say : God defend New Zealand and New Zealand is the best in everything
The New Zealand national anthem is the best. It is inspiring and and the lyrics are so meaningful. God of nations at thy feet... God defend New Zealand!
22
Denmark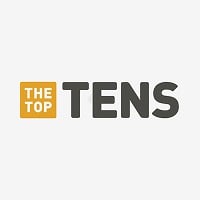 Denmark is a Scandinavian country in Europe. The southernmost of the Nordic countries, it is south-west of Sweden and south of Norway, and bordered to the south by Germany.
I don't think you understood the question correctly
Denmark is the oldest kingdom in europe with the oldest flag as well.
Needless to say anyone born a viking is the luckiest and lets not forget the happiest people in the World
Kingdom Of Denmark has the best national anthem as well as the peace there in Denmark is no war that I like so much If all countries are like this then there is no war in the Earth. So no war only Peace
Denmark's national anthem isn't about war, power or leaders, unlike most other national anthems. It focuses on the beauty of the country.
Denmark has a truly beautiful anthem. It is inspirational, good lyrics and a fantastic melody. Best anthem.
23
Wales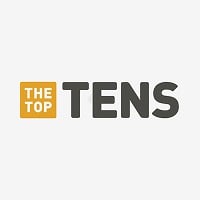 Wales is a country that is part of the United Kingdom. Located on the island of Great Britain, it is bordered by England to the east, the Irish Sea to the north and west, and the Bristol Channel to the south.
Such a beautiful anthem sang by a nation with only 3 million people in it. The melody is so powerful and when the welsh sing it it moves the soul
The climax at the end is so uplifting and it is a song for the people, poets and warriors of the land uniting them to protect their language, unlike the English one which is all about serving your monarch and being reigned over.
How this hasn't been voted the best national anthem in the world I have no idea.
Search through you tube. Find a better performance than Wales rugby team singing before match against England 2013. You cannot beat the pride, intensity, passion and performance. AWESOME.
24
Philippines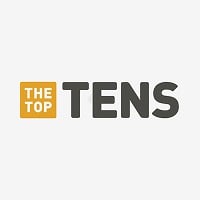 The Philippines was established in March 16, 1521 and named in honor of a Spanish King whose name is King Philip of Spain II. It is located at Asia, specifically at Southeast Asia. The capital is Manila. 89% of the people there currently are native, while 11% of people there are foreigners.
Philippine national anthem is the best anthem in the whole world, because it shows how Filipinos love their country, love their patriotism and most of all in loving their cultures.. They are willing to sacrifice just to protect their gorgeous country and of course to show how Filipinos great are in having good, peaceful, outstanding, and gorgeous PHILIPPINES..
Philippine national anthem is the best ever anthem in the world. It reflects in every heart and mind of all filipinos especially the harmonious rhythm of every scenes that happens in our beloved country which express through esthetical and meaningful words and variation of tones of our anthem. Since we are colonized by the spaniards, Americans, and Japanese, we, filipinos are already have our own nationalism which serves as our key to be free in the hands of those countries. Our national anthem Not only refers in the historical events of our nation but in every cultures and core values we have possess and learned, next is for the virtues and characters to consider including honesty, respect, bravery, unity, loyalty, patriotism, purity, disipline, courage, and gratitude. Most of all why does the Philippine anthem is the best because of the hearts and emotions which totally expressed as one country, one raise, one hand for one desires as one true filipino.
This anthem is underrated, it's easily one of the best in the world. It is so powerful and it gives me goosebumps when someone belts it out. It reflects on the incredible Filipino history of oppression, patriotism, endurance and love for their country. When listening to this I wish I was from the Philippines
The Philippine National Anthem is one of the best anthems in the world because it shows how our Filipino heroes fought with bravery and patriotism, how they had no hesitation to fight for making their fellow country men experience peace and freedom, and how they showed their love for their motherland by sacrificing their lives. Reading between the lines shows how we are proud and love our country for its beauty and uniqueness. It reflects of the things we've learned despite the fact that we were being colonized by a lot of countries... The unity, loyalty, courage, patriotism, and religiousness of every Filipino is shown, at times of calamities, war and lost of hope we still stand and fight for our country as true Filipinos!
25
Finland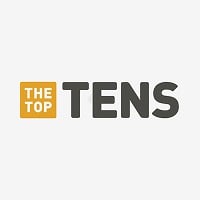 Finland, officially the Republic of Finland, is a sovereign state in Europe. It has a capital of Helsinki and got independence from the Soviet Union after WWI.
Finland is such a beautiful country. Maybe the best place to live in! Finland National anthem is stunning.
Awesome country, awesome national anthem
Beautiful song that depicts our quite and beautiful country that our grand fathers and grand mothers fought to protect.
Our national anthem is so good, that Estonia stole it from us. Well not really, but it's a great anthem that represents the pride we have for our country. - Kronolith
26
Poland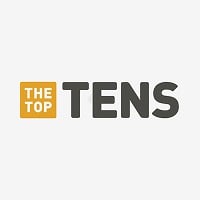 Poland, officially the Republic of Poland, is a country in Central Europe, bordered by Germany to the west; the Czech Republic and Slovakia to the south; Ukraine and Belarus to the east; and the Baltic Sea, Kaliningrad Oblast (a Russian exclave) and Lithuania to the north. With a population of approximately ...read more.
The greatest anthem in the world!
It's better then the Germany national anthem
It's so inspirational! Just read the first two lines of the anthem, and remember how Poland lost independence for 123 years, yet still carried on with patriotism and national pride. I might be bias, but I personally love this anthem.
Beautiful and patriotic anthem of the nation that after betrayal was for 123 years occupied by German and Russian invaders and has not lost its identity.
27
Sweden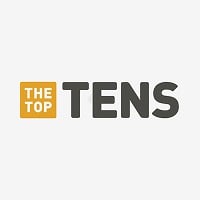 Sweden, officially the Kingdom of Sweden, is a Scandinavian country in Northern Europe. ...read more.
One of the oldest nations and the oldest national anthems,
This anthem surpasses the bad American one by far... I can honestly say, as an American, that I am ashamed of the American national anthem. Well, I'm practically ashamed of my country in every way when it is compared to this one... my fellow Americans can cry all they want. My boyfriend is so lucky to be Swedish.
Sweden is the best nation that ever will exist, we are gods among ants. That's more then enough.
Along with Russia's the most inspiring and emotional anthem.
28
Jamaica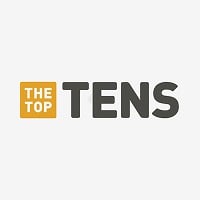 Jamaica is an island country situated in the Caribbean Sea, consisting of the third-largest island of the Greater Antilles.
Eternal Father bless our land
Guard us with Thy mighty hand
Keep us free from evil powers
Be our light through countless hours
To our leaders, Great Defender,
Grant true wisdom from above
Justice, truth be ours forever
Jamaica, land we love
Jamaica, Jamaica, Jamaica, land we love.

Teach us true respect for all
Stir response to duty's call
Strengthen us the weak to cherish
Give us vision lest we perish
Knowledge send us, Heavenly Father,
Grant true wisdom from above
Justice, truth be ours forever
Jamaica, land we love
Jamaica, Jamaica, Jamaica, land we love
This anthem should be in the top five its amazing!
It is a prayer for things people should need and have, while giving thanks to the most high.
This the best Anthem ever. Should be in the top 10 in fact.
29
Taiwan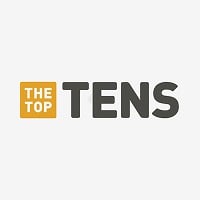 Republic of China was established in 1912. After the Chinese Civil War (1949), the Chinese government relocated to Taiwan. Its capital was originally Nanjing but now it's Taipei. Mandarin is the most spoken language.
It is the best one from 1936 till now.
I do not know why this was not voted higher. Its one of the most peaceful sounding anthems ever. - Call
Very good anthem!
San Min Chu Yi has great text in the anthem-
It says in the song that there is one mind and one goal.
30
El Salvador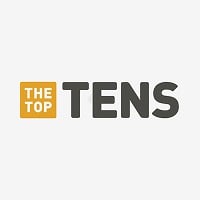 El Salvador, officially the Republic of El Salvador, is the smallest and the most densely populated country in Central America.
Of peace enjoyed in perfect happiness
El Salvador always nobly dreamed.
To achieve this has been Her eternal proposition,
To keep it, Her greatest glory.
With inviolable faith, the path of progress
She strives to follow
To fulfil Her great destiny
And conquer a happy future.
A stern barrier protects Her
Against the clash of vile disloyalty,
Ever since the day when Her soaring Flag,
Wrote Freedom with Its blood
It is hard to appreciate the words of this National Anthem unless you understand Spanish. In my opinion is one of the most beautiful and the music speaks for it's self.
This anthem should defintey be in the top 5. It's melody is so beautiful and strong. The words are so gentle and poetic. It's easy to listen and feels so right in the heart as well as the ears. I believe this anthem is do underrated. Just listen to the melody and you will understand it's beauty.
I think it is wonderful because of the instruments and the melody it has
31
Republic of Ireland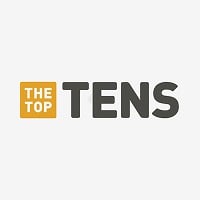 Formed in 1916 after the Easter uprising, Ireland is a small country with a population of roughly 5 million.
It is so amazing. It is really moving and inspirational the really go and get it! :) I LOVE IT SO MUCH! Not only that, the country is really inspirational and interesting too! I would love to live there! GO Ireland! BEST COUNTRY IN THE ENTIRE WORLD! From your friends, across the pond (USA)!
Very inspirational lyrically and harmonically, not only worthy of Ireland's national theme but our one source of national pride. A Soldier's Song is my favorite song, and my source of love for Ireland.
Such an inspiring anthem in the face of oppression and for the freedom of a long suffering people!
This anthem really makes the hairs on the back of your neck stand up especially when you hear over ten thousand Irish men roaring the final part, proper passionate anthem for a passionate tribe of people
32
Norway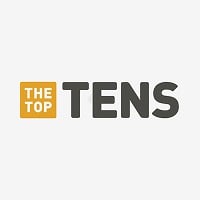 Norway, officially the Kingdom of Norway, is a sovereign and unitary monarchy whose territory comprises the western portion of the Scandinavian Peninsula plus the island Jan Mayen and the archipelago of Svalbard.
This should be top 10 for sure. What is going on?
Most played Anthem in the winter Olympics.
This is bull! Beautiful song.
I can't believe this is that low. Anyone that hasn't listened to it,it makes the Russian one trash. This should be number 3.
33
North Korea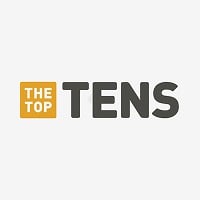 The Democratic People's Republic of Korea, also known as North Korea, is a country in Eastern Asia. Its capital is Pyongyang. It is currently ruled by the dictator Kim Jong-Un, after inheriting the title from his father, Kim Jong-Il, who in turn inherited it from his father, Kim Il-Sung. ...read more.
As much as I hate North Korea as a country, even I gotta admit their anthem is amazing.
Worst country has best anthem. Go listen to it once, it will make you cry!
National anthem is good but the country itself is the worst country. - njalabi63989
Horrible country but good national anthem
34
Netherlands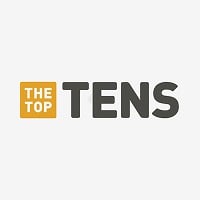 Beautiful, traditional, easy to sing for young and old. This is in the heart of the nations people and therefore a popular song for almost 450 years!
Beautiful melody, and one that does not sound like an amusement ride song
The only anthem that tells the story in the I-form, making it very personal. The structure is complex and the melody is borrowed from an enemy 's song, making it full with meaning and history.
Love that its one of the older songs and that it is still honouring the king of spain who in that time period ruled over the dutch but started a movement towards the protestant church.
35
Argentina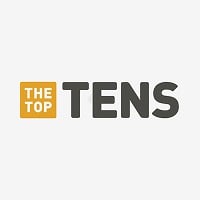 Argentina, officially the Argentine Republic, is a federal republic located in southeastern South America.
Not from Argentina but listening to the anthem during the soccer matches gives ME goosebumps. Beautiful!
The changes in tempo are catchy and unusual, and the lyrics perfectly sum up the ideals of liberty that the Argentine revolution stood for when the anthem was first written.
Listen, mortals, the sacred anthem. Liberty, liberty, liberty. Listen to the sound of broken chains. Give the throne to noble equity. This and la marseillese are the most beautiful anthems on Earth.
I am from New Zealand and love this anthem. So much passion! I love the flag too. A smiley sun in the light blue sky and white cloud! What could be better.
36
Malaysia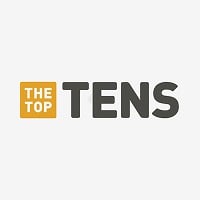 Malaysia is a Southeast Asian country occupying the Malaysian Peninsula and part of the island of Borneo. It's known for its beaches, rain forests and mix of Malay, Chinese, Indian and European influences. The sprawling capital, Kuala Lumpur, is home to colonial buildings, busy shopping districts such ...read more.
The tune is catchy and melodic. The lyrics are short but have deep meanings. They all seem to blend together well.
Malaysia and brunei is same - Syabililham
Indeed.. Really deep meaning
Best national anthem. Period.
37
China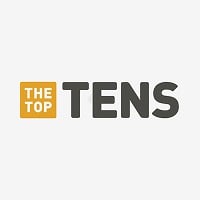 China, officially the People's Republic of China, is a sovereign state in East Asia. It is the world's most populous state, with a population of over 1.388 billion. It was established in 1949 by Chairman Mao, the president of the communist party. Its capital is Beijing. The major cities are Shanghai, ...read more.
I love how our national anthem is a mixture of Chinese music and some Soviet/Russian music influence. I just love it, it's glorious and courageous.
We have the best song or anthem
It's a very meaningful, full of passion and courage, brings you the feels of energy.
The national anthem must have the vision and its history.

( I am not a Chinese)
38
Bulgaria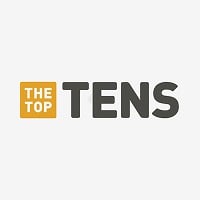 Bulgaria, officially the Republic of Bulgaria, was established in 681 ad. and since then it never changed it's name, which makes it one of the oldest countries in Europe. Located in the Balkan Peninsula between Greece, Turkey, Romania, Serbia, Macedonia and Black Sea. The Capital of Bulgaria is Sofia, ...read more.
This ranking list is not based on the qualities of the anthems but on the number of voters - understandably countries with large population are on the top. If you look into the musical features of the Bulgarian anthem - "It Is Simply The Best! "
I remember the first time remember hearing our anthem (may be I was 3 years old) and what I remember is having the goose bumps, I didn't know what country means nor what patriotism is, nor I understood the lyrics back then. The Bulgarian anthem is giving me the goose bumps ever since and makes me cry a little some times. It's simply the best song, not just the best anthem.
One of the most inspiring and nationalistic anthems out there. If people understood the lyrics, they would understand how much Bulgarians really love their country.
It is beautiful, simply beautiful.
To be honest I was quite surprised that it was this low down in the list!
39
Albania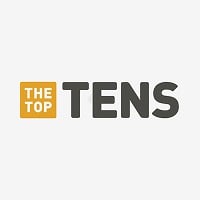 Albania is a southeastern European country that is slightly larger than Maryland and near Montenegro, Kosovo, Republic of Macedonia, and Greece. The capital is a city called Tirana. Some other major cities in Albania are Durrës, Elbasan, Vlorë, and Shkodër. Albania gained its independence in 1912. ...read more.
I love to hear it. It's very patriotic and powerful. I'm an Albanian and I am very proud when I hear it. GO Albania!
Patriotic Anthem... With a big meaning for a great country
Nice, though I don't fully share the opinion of the lyrics, but GO ALBANIA!
Really? 89? Albania has the most beautiful anthem. It should be in top 10!
40
Iceland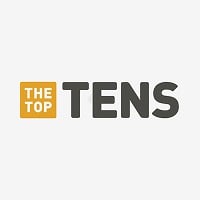 Iceland, also called the Republic of Iceland, is a Nordic island country between the North Atlantic and the Arctic Ocean.
This anthem sounds like a chorus of angels singing. Very beautiful
I fell in love with this hymn when I heard it for the first time. And according to my opinion this anthem deserves to win.
So dramatic and beautiful!
What a beautyful anthem. Heard it the first time at the Euro and it is a masterpiece.
41
East Germany
Look, I'm not a communist, nor am I myself a fan of the effect the Iron Curtain has placed on Europe for a while, but I absolutely adore this song and its lyrics. A lot of the more relevant communist anthems I've heard had that theme of "victory! " "glory to communism and to the people! " kind of theme to it. However, I found that East Germany's anthem, the lyrics especially, hold a much different message. Rather, they talk about moving from the past and how a "united fatherland" could lead them to success, which is perfect for the state of the German state back then. I'd also like the mention that the melody is just wonderful, too. In the same way, they fit the lyrics and don't stick to that "victory! " "glory! " unlike other anthems. Its melody is much softer, indeed. When I first heard it, I thought the anthem could play well at, say, the end of a cartoon - which is why I felt warm when listening to it. I mean, come on, you may not ...more - Tephlin
This is the most peaceful national anthem ever written. Take aside all the glory, this anthem strives for world peace. Other anthems mention about fighting wars and violence, East Germany's anthem is truly beautiful as it contains anti-war lyrics and no violence. This should be the most beautiful.
Amazing and inspiring!
Come on man why is this not first. This anthem shows how the German stay strong after the damage done to them in WW2
42
Belgium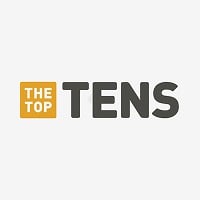 Belgium, officially the Kingdom of Belgium, is a country in Western Europe bordered by France, the Netherlands, Germany and Luxembourg. A small and densely populated country, it covers an area of 30,528 square kilometers (11,787 square miles) and has a population of more than 11 million.
One of the best anthem in the world. The meaning is very deep. Very patriotic
It sounds really awesome and it's not boring!
Way deeper than you would expect. Truly beautiful and catchy!
Catchy melody and a lot of symbolics.
43
Austria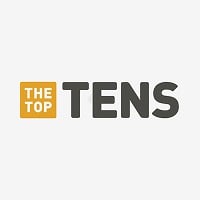 Austria was Celtic (Hallstadt) then as Noricum, part of the Roman Empire, Alaric, who took over Rome, studied at a monastery near Vienna. In the Middle Ages, the Holy Roman Emperors moved to Vienna, then Austria became separate. Medieval documents from Eastern Europe as far as West Ukraine were often ...read more.
Most beautiful anthem of them all, just ahead of Scotland's and Wales's
What why is there no Austria? Just listen to it, so peaceful and calming. This anthem is the BEST
A breathtaking melody, as serene as a sunny day in the Alps
A melody where you have to smile and salute at the same time
44
Turkey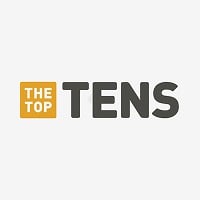 Turkey, officially the Republic of Turkey, is a transcontinental country in Eurasia, mainly in Anatolia in Western Asia, with a smaller portion on the Balkan peninsula in Southeast Europe. Turkey is bordered by eight countries with Greece and Bulgaria to the northwest; Georgia to the northeast; Armenia, ...read more.
I think this is the most meaningful anthem
Vote for Turkey because the anthem isn't about glory of occupying somewhere, instead, it is all about the independence war against very powerful allied forces.
The best one is Turkey's one cause it's full of enthusiasm and it's not taking so much time unlike others.
Independence March, it is about struggle to achieve our independence. Being occupied by powerful armies and their understanding of civilization but always have hope and faith in our hearts.
45
Guatemala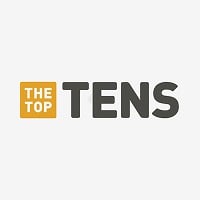 Guatemala, officially the Republic of Guatemala, is a country in Central America bordered by Mexico to the north and west, the Pacific Ocean to the southwest, Belize to the northeast, the Caribbean to the east, Honduras to the east and El Salvador to the southeast.
The one from Guatemala is simply the best. The Quetzal flies higher than the condor and the eagle, that should tell you something, and it's not one about war, but peace!
Written by poets, the music is melodious and pleasant to listen to. It is patriotic yet gentle. Not a call to war, but a call to peace and love. I enjoy listening to the music and the lyrics.
I think this is the most beautiful national anthem in the world. The lyrics make you feel very patriotic and gives you the desire to fight for this country. The melody is just so beautiful
It's really beautiful! The last paragraph where it talks about the native bird, the quetzal, flying higher than the condor and royal eagle is stunning. Everything in this anthem is absolutely lovely. The melody is soothing, inspiring. All anthems are beautiful but this one is a step above.
46
Israel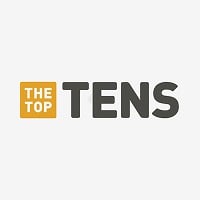 The State of Israel is a country in the Middle East and the only country with a Jewish majority in the world but arab, african and east asian communities still can be found. ...read more.
Haunting, eloquent, a perfect song for a Jewish(principally, if not completely ethnically) country. 10/10
-Random Jew
The anthem describes the deep desire of the Jew's to return to their ancestors' country after 2000 years of exile and beeing dispersed, hunted and abhorred. The Empires which didn't let the Jew's during the years to inhabit in Israel and the Holocaust constituted danger to the nation, that calls itself the "eternal nation". Israel's land has also religious value and it was unbelievable until 2 years before its establishment to be exist.
So moving and expressing the yearnings of a people that have gone through a lot!
National Anthems are usually rip-offs. USA is a rip-off of a British drinking song, and Canada is a rip-off of a Mozart piece. So what if this anthem is depressing, it knows how to be both hauntingly beautiful as well as original. As a Jew, 10/10 to this anthem. - 445956
47
Kazakhstan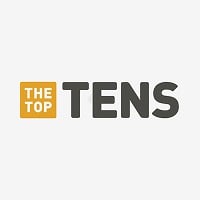 Kazakhstan, officially known as the Republic of Kazakhstan, is a country in northern Central Asia, with a sliver of its territory west of the Ural River extending into Eastern Europe.
I hate the asses who think that Borat's parody is the real national anthem, the real national anthem in named in English "My Country" and it tells how Kazakh people feel about they're motherland. So please, stop making fun of this, I bet that any American wouldn't be happy if they say "The White Man Marches" is the National Anthem of the United States
Both the real and parody versions are good
Dramatic and catchy. I expect that the reason why this isn't further up is because it was ruined by a certain film...
There's not many national anthems that are "catchy" but this one to me is.
48
Hungary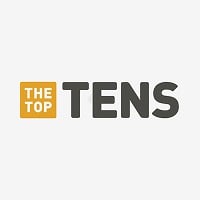 Hungary is a sovereign state in Europe. It is situated in the Carpathian Basin and is bordered by Slovakia to the north, Romania to the east, Serbia to the south, Croatia to the southwest, Slovenia to the west, Austria to the northwest, and Ukraine to the northeast.
A country in the middle of every thing, who gets trampled on by armies, ruled by Turkey for 1000 years then divided into smaller portions because they invited people from other countries to come live in Hungary among Hungarians, who know have to live in other countries because of the Treaty of Trianon and the good heart of King Istvan. I never lived hear, but have visited and have family here. My heart yearns for Hungary and everything Hungarian. Perhaps some day I will be able to return in happier times.
The most beautiful song in the world. The deep meaning of the hymn can only be felt by those who have experienced sorrow and joy. The translation cannot give back the true meaning of these words which reflect, faith, hope, and determination in the past, present, and future.
This song comes from heart and even if you understand no word it still makes you cry. Because even if you have never heard of Hungarian history, you know, sou feel these people have been struggling so much and still put on a bright smile.
Small country with a great hymn. Hymn is a prayer of a nation to God. It is not about glory or pride, no call to battle, it is "only" a prayer with a deep meaning.
49
South Korea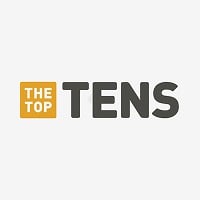 South Korea, officially the Republic of Korea, is a sovereign state in East Asia, constituting the southern part of the Korean Peninsula.
I know many of you don't like S.korea but to say this is the worst? That is outrageous.
If you have ever listened to the song, it sounds so united like I don't know why I love this song even though I hate kpop
Have you at least ever heard South Korean National Anthem? Beautiful instrumental music, lyrics. In MY opinion, South Korean and Canadian National Anthems should have been ranked at the top.
I don't care about what people says of this country, I don't if they judge the anthem as one of the worst's anthem ever, But in my opinion it's the best
50
Kenya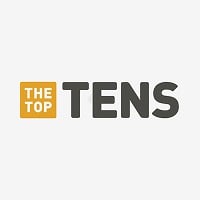 Kenya, officially the Republic of Kenya, is a country in Africa and a founding member of the East African Community.
Kenya's anthem pray to God first to bless the land urges the citizens to be patriotic, peaceful, unified, free, defend our homeland and be hardworking for current and future generations' prosperity among others and praises the land of Kenya... The rhythm is the sweetest in the world; smooth, heavy and with pomp. It like a large mass of water moving E. G in a large river that's not flooded at the time... watch any finals of a long distance race in the world and you'll here the sweetness for real... I love the song and above all the country Kenya.
My country has the best rhythmattic carefully placed words. Praying to God and besieging its people to be patriotic
One of the best anthems in the world! Just youtube it and judge for yourself
This is a stand-out melody with some very spiritual lyrics. It must belong in the top 20 of national anthems. And I've never even been to Africa!
PSearch List