Countries With the Best National Anthems
The Contenders: Page 3
41
South Korea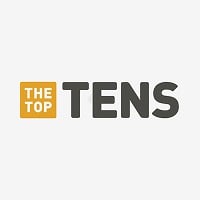 South Korea, officially the Republic of Korea, is a sovereign state in East Asia, constituting the southern part of the Korean Peninsula.
Have you at least ever heard South Korean National Anthem? Beautiful instrumental music, lyrics. In MY opinion, South Korean and Canadian National Anthems should have been ranked at the top.
Yeah Korea they were voted top 3 countries in math
Worst national anthem
So damn awesome
V 7 Comments
42
Kenya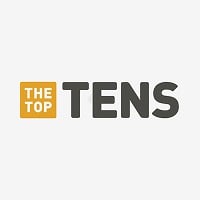 Kenya, officially the Republic of Kenya, is a country in Africa and a founding member of the East African Community.
Kenya's anthem pray to God first to bless the land urges the citizens to be patriotic, peaceful, unified, free, defend our homeland and be hardworking for current and future generations' prosperity among others and praises the land of Kenya... The rhythm is the sweetest in the world; smooth, heavy and with pomp. It like a large mass of water moving E. G in a large river that's not flooded at the time... watch any finals of a long distance race in the world and you'll here the sweetness for real... I love the song and above all the country Kenya.
One of the best anthems in the world! Just youtube it and judge for yourself
This is a stand-out melody with some very spiritual lyrics. It must belong in the top 20 of national anthems. And I've never even been to Africa!
It is my favorite and a prayer
V 45 Comments
43
Iraq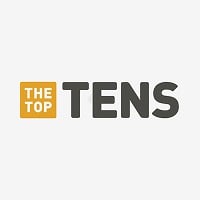 The greatest anthem for the greatest country; the inventors of the wheel, writing and civilisation itself. Long live Iraq!
The greatest anthem for the greatest country; the inventors of civilisation, the wheel and writing. The song of the survivors. Long live Iraq!
Very powerful music with deep meaning to the lyrics, Long live Iraq and the Chaldeans/Assyrians!
V 3 Comments
44
United Arab Emirates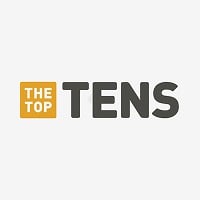 The United Arab Emirates, sometimes simply called the Emirates or the UAE, is a country located at the southeast end of the Arabian Peninsula on the Persian Gulf, bordering Oman to the east and Saudi Arabia to the south, as well as sharing sea borders with Qatar and Iran.
I live in the UAE and there when I sing the national anthem in school with the whole class I feel so proud and happy thinking of how lucky me that I live in this country and our national day is on 2nd of December
The UAE national anthem contains a lot of purity and sense of belonging for the citizens. It is a symbol for maintaining the loyalty and obedience in the heart of all generations.
Best in the world
Really amazing
V 5 Comments
45
Azerbaijan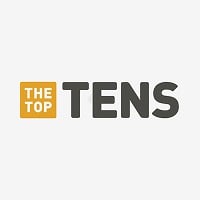 Azerbaijan, officially the Republic of Azerbaijan, is a country in the Transcaucasian region, situated at the crossroads of Southwest Asia and Southeastern Europe.
The anthem creates a true feeling of patriotism. It contains a strong buildup and an intense and emotional climax. This anthem should at least be in the top 10 if not number 1. The fact that it is not ranked as high must be a result of the small population compared to other countries with a larger number of biased voters.
Blue, Red, Green, White, Blue, Red, Green, White, We have the four colored flag standing here, It is the best flag in the Middle East. It sometimes snows, It sometimes blows. God rule our highness, In our state. The white strong moon, the white tiny star. That is your anthem!
In consideration of its word the anthem could be ascribed to the top of 10. But length of music is too long which cause it drop to below 100 while one intelligent if listens it till the end would understand combination of music and lyrics that match up better than any other anthem in this list.
I LOVE AZERBAIJAN
V 8 Comments
46
Sweden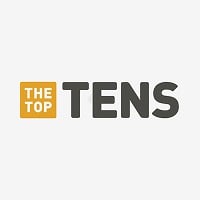 Sweden, officially the Kingdom of Sweden, is a Scandinavian country in Northern Europe. ...read more.
One of the oldest nations and the oldest national anthems,
This anthem surpasses the bad American one by far... I can honestly say, as an American, that I am ashamed of the American national anthem. Well, I'm practically ashamed of my country in every way when it is compared to this one... my fellow Americans can cry all they want. My boyfriend is so lucky to be Swedish.
Sweden is the best nation that ever will exist, we are gods among ants. That's more then enough.
I wish we coude become more power full as a country.
V 7 Comments
47
Belarus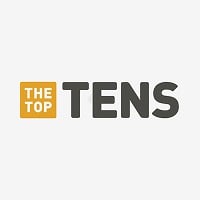 48
Montenegro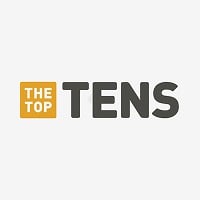 Absolutely majestic anthem. Strong, powerful, glorious, entrancing. Unique sound and musical, like no other. This is my favorite anthem along with Romania and Russia. I'm an American and frankly I'd much rather hear this anthem at events.
This is a good anthem now this is better. The flag and everything I know about this country
Dramatic and unusual anthem, just as beautiful as their flag.
Greatest anthem ever
V 6 Comments
49
South Sudan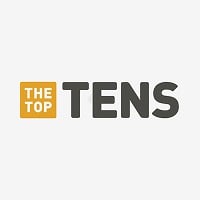 South Sudan, officially the Republic of South Sudan, is a landlocked country in northeastern Africa that gained its independence from Sudan in 2011. Its current capital is Juba, which is also its largest city.
50
Egypt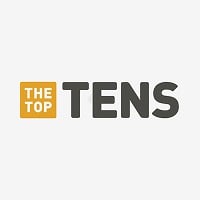 Egypt, officially the Arab Republic of Egypt, is a transcontinental country spanning the northeast corner of Africa and southwest corner of Asia, via a land bridge formed by the Sinai Peninsula.
Best national anthem by far! It's very inspiring and it really shows the love of Egyptians toward their country! God bless Egypt!
Another country's fighting, THIS IS MY PLACE! NO! IT IS Egypt'S! That was close. Now Egypt has the best anthem in Africa.
Egypt's history will always be filled with glory... By the faithful sons and their deeds...
I wont say a word, just hear it then judge
V 15 Comments
51
Iran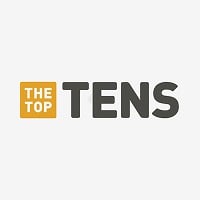 Iran, also known as Persia, officially the Islamic Republic of Iran, is a sovereign state in Western Asia.
After 1977 Islamic revolution, Iran anthem was changed and the new anthem is not comprehensive. it mainly about religious and political issues and in favour of ruling government. National anthem should be a reason for unity not separation. But people have their own anthem which I hoped to be Iran official anthem one day.
If only everyone knew the translation of it, it would be number one
I m American and I love this anthem america suck
Best anthem
V 11 Comments
52
Afghanistan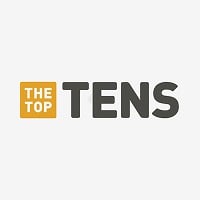 Afghanistan, officially the Islamic Republic of Afghanistan, is a landlocked country located within South Asia and Central Asia.
I have to say that the Afghanistan national anthem is the best because there are included all of the tribes names and the music is the best, I never heard in other nationals anthems. thanks
Very meaningful national anthem with a great melodious tune, may Allah bless our beautiful country! Proud to be afghan!
Includes every tribe which brings everyone as one afghan and has patriotic lyrics. Long live Afghanistan
Listen to an instrumental of this anthem and it is #1
V 13 Comments
53
Saudi Arabia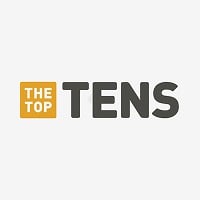 Saudi Arabia, officially known as the Kingdom of Saudi Arabia, is an Arab state in Western Asia (Middle east) constituting the bulk of the Arabian Peninsula. The official Language is Arabic The capital city is Riyadh.
I wish it should have been in top 5
This should be in top 3 best national anthems in the world
Love the country and the anthem
It really does represent the land, its just amazing.
V 7 Comments
54
Belgium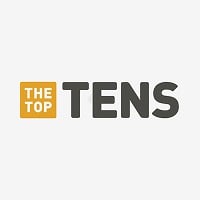 One of the best anthem in the world. The meaning is very deep. Very patriotic
It sounds really awesome and it's not boring!
Catchy melody and a lot of symbolics.
55
England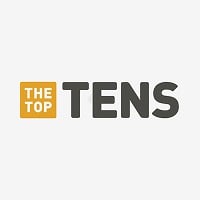 Jerusalem is a lot better than God Save our Queen. - aldwych94
I want to hear it again
Is the best. Seriously
Why in the world would you sing about that **** queen in A NATIONAL ANTHEM. I want the answer! Should be changed!
V 1 Comment
56
East Germany
This is the most peaceful national anthem ever written. Take aside all the glory, this anthem strives for world peace. Other anthems mention about fighting wars and violence, East Germany's anthem is truly beautiful as it contains anti-war lyrics and no violence. This should be the most beautiful.
Come on man why is this not first. This anthem shows how the German stay strong after the damage done to them in WW2
57
Republic of Moldova
"Our Language" is a masterpiece of an anthem.
Why it isn't here boggles my mind. Its Top 10 material.
58
Sudan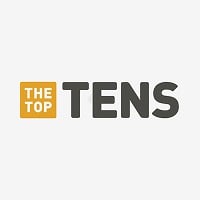 V 1 Comment
59
Turkmenistan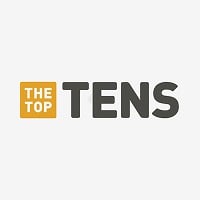 Turkmenistan is a country in Central Asia, bordered by Kazakhstan to the northwest, Uzbekistan to the north and east, Afghanistan to the southeast, Iran to the south and southwest, and the Caspian Sea to the west.
60
Guatemala
Written by poets, the music is melodious and pleasant to listen to. It is patriotic yet gentle. Not a call to war, but a call to peace and love. I enjoy listening to the music and the lyrics.
It's really beautiful! The last paragraph where it talks about the native bird, the quetzal, flying higher than the condor and royal eagle is stunning. Everything in this anthem is absolutely lovely. The melody is soothing, inspiring. All anthems are beautiful but this one is a step above.
I think this is the most beautiful national anthem in the world. The lyrics make you feel very patriotic and gives you the desire to fight for this country. The melody is just so beautiful
It's the best one
V 34 Comments
PSearch List
Recommended Lists
Related Lists

Top Ten African Countries With the Best National Anthems

Top Ten Countries With the Best National Costumes

Top Ten Countries that Should Change Their National Flag

Top Ten Best Countries that Have Christian Symbols on Their National Flags
List Stats
47,000 votes
150 listings
7 years, 44 days old

Top Remixes (81)

1. Russia
2. France
3. Nepal
severalsomeones

1. India
2. Bangladesh
3. Pakistan
arpu2

1. Russia
2. Germany
3. India
Fullwalking2
View All 81
Posts
Error Reporting
See a factual error in these listings? Report it
here
.