Top Ten Countries With the Most Talented People
In terms of singing, dancing, acting, special talents, what countries do you include in the Top Ten most talented?
The Top Ten
1
Philippines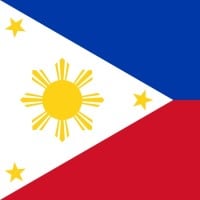 The Philippines was established in March 16, 1521 and named in honor of a Spanish King whose name is King Philip of Spain II. It is located at Asia, specifically at Southeast Asia. The capital is Manila. 89% of the people there currently are native, while 11% of people there are foreigners.
I term of entertainment due to an English speaking country and youtube. Filipino is being recognized around the work for their singing talents, dancing and acting. SEE "YOUR FACE SOUNDS FAMILIAR" which shows not only singing talents but also acting and dancing of chosen artists to be copied.
Misfire I'm Filipino and I agree. We maybe talented but our country is so corrupt and I'm not proud to be a part of my country anymore...
Of course, we are flexible and we can do a lot of things, through our hard work, and dedication.
Every human being in this world is naturally born with Talents. It just so happened that in the Philippines, people show their Talents. 'because its never a bad thing to be proud of what gift you have. For those who would like to witness this. Try going to the Philippines. You might find that it is fair enough that the country tops this list.
2
India

India, officially the Republic of India, is a country in South Asia. It is the seventh-largest country by area, the second-most populous country (with over 1.2 billion people), and the most populous democracy in the world. Its capital is New Delhi. Some other major cities are Mumbai, Chennai, and Ahemdabad. ...read more.
Even though I am not from India, I find India to be one of the most smart countries. Where I live they excel in everything. They excel at workplaces that requires hard skills and soft skills. No other country is good at both of these skills except India. India has amazing singer, dancers, runners, you name it and you will find it in india.
Whenever, others Indian, theses people always get jealous because of its achievement, even if we drink alcohol (I don't) but they drink rum, beer and whiskey. They always think themselves as superior, but NASA is made up of 20% indians
Talented in cheating in cricket. England and New Zealand smashed your black arses and sent you back to your slums
India is cool country if you really understand them.It is my personal experience
3
United States

The United States of America, or the U.S.A. for short, is a federal republic composed of 50 states, 48 of them are contiguous states. There are two other states, Alaska and Hawaii, which are north and south of the contiguous states, respectively. The United States declared its independence from the ...read more.
Most talented about bragging about things that aren't talented.
We're good at eating contests.
WHAT IS WRONG WITH YOU! You guys have the most billionaires in the world, the top three most successful solo artists of all time, the top four most successful movies of all time, you guys have the simpsons, you created mcdonalds and coke, I mean get a reality check! - ParasN2000
It's certainly not the US although it is the most talented at gormandizing into obesity.
Unities states has a lot of talent on being racist, judging, not accepting others, and so much more
4
Japan

Japan is an island country in East Asia in the Pacific Ocean. It lies off the eastern coast of the Asia Mainland (east of China, Korea, Russia) and stretching from the Sea of Okhotsk in the north to the East China Sea and near Taiwan in the southwest. ...read more.
Love from Bangladesh
I love Japan
5
United Kingdom

The United Kingdom of Great Britain and Northern Ireland, commonly shortened to United Kingdom, UK or Britain is a Sovereign State located of the Northwestern coast of Europe. It is a Parliamentary Constitutional Monarchy currently lead by Monarch Queen Elizabeth II and its current prime minister is ...read more.
That's not fair... four countries are in the UK!
But, yes. A lot of people there are talented indeed.
Great Britain is NOT a country! But the four countries that make up this Great nation (especially England :P) I'd say, yes, it's damned talented!
Best of the talent comes here. I am not differentiating ethnic groups here. Even Indian born Brits are counted as UK talent
6
South Korea

South Korea, officially the Republic of Korea, is a sovereign state in East Asia, constituting the southern part of the Korean Peninsula.
Even the young kids have a lot of talents, and learn things fast
Top County in the world
Kpop stars! Talent overloaded!
7
Pakistan

Pakistan was established in 1947 and is located in South Asia. Islamabad is the capital city of Pakistan. Karachi, Lahore and Peshawar are other major cities of Pakistan. Urdu and English are official languages of Pakistan. World's second highest peak (K-2) and ninth highest peak (Nanga Parbat) are ...read more.
Pakistan is the smallest country but it was very talented it reason is pak is the first Islamic country which was become nuclear power
Most talented country in the world
They're the most musically talented people in south asia. They have creativity in arts, they are humanitarians and philanthropists. They have the worlds largest fleet of ambulances. All this despite lack of education in certain areas due to corrupt government which I can only pray can be fixed by the cricketer turned politician Imran Khan.
Pakistani people are most talented because they are sincere with their work and focused and do so many things at a time...
8
Canada

Canada is a country in North America that is next to the United States, and it's the 2nd largest country in the world by area (size is 9.985 million km²). This country has 10 provinces, and 3 territories. Canada became a dominion on July 1, 1867. Its 10 provinces are: Ontario, British Columbia, Quebec, ...read more.
Fellow Canadians where are u?
9
Brazil

Brazil, officially the Federative Republic of Brazil, is the largest country in both South America and the Latin American region.
They are beast at soccer
I really love people over there
10
Hungary

Hungary is a sovereign state in Europe. It is situated in the Carpathian Basin and is bordered by Slovakia to the north, Romania to the east, Serbia to the south, Croatia to the southwest, Slovenia to the west, Austria to the northwest, and Ukraine to the northeast.
Truly epic
The Contenders
11
Kenya

Kenya, officially the Republic of Kenya, is a country in Africa and a founding member of the East African Community.
Athletics we lead others follow'''''
12
Jamaica

Jamaica is an island country situated in the Caribbean Sea, consisting of the third-largest island of the Greater Antilles.
When You say Jamaica. You are saying talent in every aspect. Jamaica is just a tiny island, but it's one of the most talked about place in the world the people are unique and stand out on any platform they are put. All Jamaican s need are more positive avenue readily available in their country to truly shine.
13
Italy

Italy, in italian Repubblica Italiana, is a unitary parliamentary republic in Europe. ...read more.
Leonardo the vinci
14
Venezuela

Venezuela, officially the Bolivarian Republic of Venezuela, is a federal republic located on the northern coast of South America.
15
Argentina

Argentina, officially the Argentine Republic, is a federal republic located in southeastern South America.
16
Switzerland

Switzerland, officially the Swiss Confederation, is a federal republic in Europe. It consists of 26 cantons, and the city of Bern is the seat of the federal authorities. ...read more.
17
Mexico

Mexico, officially the United Mexican States, is a federal republic located in North America. The country is located between the U.S. and Central America, and is known for its Pacific and Gulf of Mexico beaches and its diverse landscape of mountains, deserts, and jungles.
Mexico is awesome
Agreed
I'm a Chinese American, and I can say from what I've seen in my school these people are the most creative, intelligent, and very responsable.
18
France

France, officially the French Republic, is a sovereign state comprising territory in western Europe and several overseas regions and territories. The European part of France, called metropolitan France, extends from the Mediterranean Sea to the English Channel and the North Sea, and from the Rhine to ...read more.
19
Norway

Norway, officially the Kingdom of Norway, is a sovereign and unitary monarchy whose territory comprises the western portion of the Scandinavian Peninsula plus the island Jan Mayen and the archipelago of Svalbard.
20
Bangladesh

Bangladesh, on the northern coast of the Bay of Bengal, is surrounded by India, with a small common border with Myanmar in the southeast. The country is low-lying riverine land traversed by the many branches and tributaries of the Ganges and Brahmaputra rivers.
The education system tends to make busy in studying.
Full of talented people.
One of best country in the world. BANGLADESH
Best Country
21
Australia

Australia, officially known as the Commonwealth of Australia, is a country comprising the mainland of the Australian continent, the island of Tasmania, and numerous smaller islands. Australia has a very warm climate and is very dry. The country's official language is English.
22
Denmark

Denmark is a Scandinavian country in Europe. The southernmost of the Nordic countries, it is south-west of Sweden and south of Norway, and bordered to the south by Germany.
23
China

China, officially the People's Republic of China, is a sovereign state in East Asia. It is the world's most populous state, with a population of over 1.388 billion. It was established in 1949 by Chairman Mao, the president of the communist party. Its capital is Beijing. The major cities are Shanghai, ...read more.
32nd ?!?! eXcUse me?! This list might just be very biased.
Who scored the top place in the OECD? Okay so maybe I am a bit biased because I'm Chinese, but then that's how we are. Even if we have no talents, we try hard to develop at least some skill. That's why everyone accuses us of inhumane training, but they're wrong. Being strict and having the want to develop a skill is the easiest and hardest way to develop a skill. It'll grow onto you
24
North Korea

The Democratic People's Republic of Korea, also known as North Korea, is a country in Eastern Asia. Its capital is Pyongyang. It is currently ruled by the dictator Kim Jong-Un, after inheriting the title from his father, Kim Jong-Il, who in turn inherited it from his father, Kim Il-Sung. ...read more.
KIM JUN UNN DA LEGEND
25
Spain

Spain, officially the Kingdom of Spain, is a sovereign state largely located on the Iberian Peninsula in southwestern Europe, with archipelagos in the Atlantic Ocean and Mediterranean Sea, and several small territories on and near the north African coast.
PSearch List