New Zealand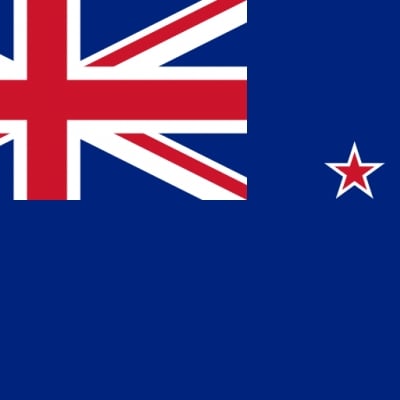 Found on wikimedia.org
Comments
Top
Popular
Newest
Come on, 15th? New Zealand is far better than Mexico (drug cartels), Germany (racial tension), Japan (tsunami, earthquake, radiation), Pakistan (wars, terrorism)... Lmao, Ireland (bankrupt), Greece, Sweden (cold), UK, Philippines (govt. Corruption), Australia (poisonous and dangerous creatures), Canada (too cold), USA (what can you say) and India (terrorist attacks and threats)
KIwIs are awesome, beautiful people go see all the hot smoking Maori men.
they are laid back and have a really funny attitude and sense of humor.
beautiful landscapes.
I am a Very proud New Zealander and am proud to be Maori.
stuff other countries New Zealand all the way, ok except ireland since I am part irish, irish are crack up, proud have irish in me.
But New Zealand is the best
Why is New Zealand 14, should be number 1. Born and raised here and I believe this is the greatest nation on earth. Disappointing to see that there are many people who have no idea about this country, you're missing out. This is such a peaceful country. This is such a wonderful place to raise a family. So proud to call myself a Kiwi
I do agree New Zealand is the best country in the world. But then again I am slightly biased considering I've lived here my whole life. However I've travelled to every continent and there's just something about coming back to New Zealand. The warmness of the people, the scenery which never fails to take my breath away, the yummy cuisine, the safe feeling about it, our stable and relatable politicians and government system, our unique flora and fauna. And many other great aspects which I don't have the patience to list. However although I love our country and people I don't think it is kind or necessary for us to put down other countries regardless of what we think. As a New Zealander I am proud of our kind, warm, relaxed, fun, accepting reputation, so it would be nice to see it reflected in the comments
New Zealand is the most beautiful country in the world by a mile, and unlike many countries on this list it has not been overrun by cities, deforestation and is mostly covered by farmland. To many people in the world N.Z. is regarded as the earths dairy farm. The only two countries that can nearly math us is Switzerland and Aussie. GO N.Z.! - eel1330
New Zealand is easily the best country in the world and it is the most free. Everybody there is so nice and if you love rugby, then you are going to the best place! The landscape is beautiful and will always be stuck in your mind. Everything there is so perfect, the weather, the landscape, the people and the atmosphere. It is also one of the cleanest countries as well, everyone treats it with respect. The Maori culture is also amazing!

New Zealand #1
New Zealand was chosen to be the place where the Lord of the Rings and the Hobbit (best movies in the world) was filmed because it is the best and most beautiful country in the world, I wish I could have lived in New Zealand, the remote natural places in NZ are literally the most beautiful places in the world. If I could, I would wish myself away from the burning desert we know as Australia, and live in the beautiful fjords of the southern island of New Zealand, where I would sent the rest of my years in living in and exploring in the beauty and bliss of New Zealand.
I live in New Zealand and I love my country and feel so proud to live and work here and be cared for in a stable and comfortable country which takes good care of all it's citizens. New Zealand will always make sure you have food a good place to sleep and all the critical necessities clothing etc of life no matter who you are. We are truly a very blessed and beautiful country to live in compared with the rest of the world.
New Zealand is the least corrupt country in the world, it is has the least pollution, and one of the highest health and education ratings.
New Zealand is also a leading force in the united nations.
And have you seen there landscape? It is amazing! But most importantly new Zealand is simply a friendly country and I would rank it no less than 1st.
Although a small country, New Zealand has beautiful scenery and fresh air unlike many polluted countries. It is sad that there isn't much tourism just because it's a small country. New Zealand has friendly people and many cultures which will make people from all countries feel welcome. New Zealand is the best country and I strong advise all to come to this country.
NZ is the greatest place in the world. Great countryside, rivers and mountains. Number 1
Beautiful, just beautiful.

Really enjoyed my time there. The scenery was stunning, the people were friendly, the food was AMAZING. I'll be back you can bet on that.
Greatest country in the world. Peaceful, world class social services, beautiful environment and wildlife, Melting pot of people, strong economy, beautiful city's and charming small towns. We may have issues with inequality, housing, government spending, surveillance but life is still better then most countries.
Better than Australia, uk, Germany, Ireland, Greece (i have been to all them so I'm pretty sure I know it's better. USA/India shouldn't be up there, too many problems, NZ is an amazingly beautiful country, excluding the earthquakes (which you can also get in Japan/usa/Greece/Pakistan) it is perfect. I will live there one day...
New Zealand has got to be the most beautiful country in the world. Split into two islands both with incredibly beautiful landscapes and weather how could you not love New Zealand. And the people of New Zealand are nothing but nice, courteous, and respectful. New Zealand has to be the least racist country in the world as they further their traditional Maori culture through schooling and cultural rituals and have absolute respect for the indigenous people of New Zealand.
Very, very, very surprised New Zealand isn't the best. Then again there are very few people who care about New Zealand. That's not saying that this country doesn't deserve to be at the top. Amazing and I mean AMAZING landscape, very clean country and very peaceful are the reasons this country should be first.
Straight up, caring people, if you ask for help they will give it to you. People won't rip you off like in other countries (I've done a bit of traveling). Actual clean place, people care about the environment. The further south you go, the better the people. Don't have to fear for your safety. Beautiful countryside - of you visit this place, don't stay in the big cities, get an airbnb on the outskirts or in the country, or near a beach. Australia is much the same except they have really terrible accents - Jubjub
13th? Mother Of God, I've lived here my whole life and have been to most european countries as well as America and the UK and I actually can't say I have visited a more beautiful/safe/friendly country as New Zealand. Should be number one.
Free from artificiality, corruption and violence, it is the best place to live and raise a family. It is quiet, calm, beautiful, completely nuclear free and free of any dangerous animals. There is little complication or restriction in lifestyle and the people are very genuine.
New Zealand is definitely the best, the most prosperous country in the world, the least corrupt country in the world, one of the best forms of government, great mates with Australia, another incredible country, plus, everyone loves New Zealand
I like this comment "... and free of any dangerous animals. ": But not free of Humans which certainly the most dangerous animal.

Personally I lived in Botswana, between what you called dangerous animals, and the worst is Human.
I'm an Indian, but boy would I love to go and get settled in New Zealand. Its because of it intense flora and fauna that inspires every human who loves nature to take a dip into the richness of nature at its best.
I live in New Zealand and it is the greatest country in the world trying to be unique from every other country in the world
Ok so we have the best country in the world but are sitting at 11th place. But seriously do we want everyone to know? Lol no. The great thing about Kiwis is that we know how lucky we are but we don't have to put other countries down. It has been said that Kiwis are so isolated that in trying to be the best they don't know when they are ahead. I can see that
Beautiful landscape, incredible history and culture. First country to give women the vote. Free water to all households, amazing food, music, agriculture and people.
Related Lists

Top 10 Bands and Singers from the UK, Australia, New Zealand, or Canada
Top 10 Website Design Companies in New Zealand

Best New Zealand Cricketers of 2016

Top 10 Hottest New Zealand Models