Top 10 Cryptids / Unknown Creatures
Cryptids are unknown creatures reportedly seen by people whose existence has not been verified by science. Some are large, while others may be small. Some are scary, while others are not. But which one is the scariest, or the coolest, or the best in your opinion.
The Contenders: Page 2
21
Ogopogo
PEOPLE THINK NESSIE IS ALL THE RAGE? THEY HAVN'T SEEN ANYTHING YET, OGOPOGO IS A 50 FOOT MOSASAUR IN A CANADIAN LAKE, IT SCARED PEOPEL SO MUCH THAT THEY THREW ALL THEIR FISH IN THE WATER JUST TO TAME THAT GIANT MONSTER>
22 Lagarfljot Worm
23
Goblin
Goblins are said to be malevolent or mischievous in nature. It's even said that a Goblin's smile is enough to curdle blood and their laugh is enough to sour milk.
24
Flatwoods Monster
This is what Slender man would look like if he was a female alien.
An alien of sorts?
25
Hellhound
Black Shuck is supposed to be a Hellhound. You can avoid death by keeping you eyes closed until it's gone. After a while, it will assume you're dead and leave you alone.
26
Champ
He is often called America's Loch Ness Monster.
27
Beast of Gevaudan
One of the most terrifying and interesting in the world. it's true identity is still under debate but many think it was a wolf-dog hybrid trained to kill humans rather than animals.
28
Mahaha
A demon that stalks people in the arctic, it gets its name from its trademark laugh. Funny enough, it kills its victims by tickling them to death. Despite being a vicious creature, it's easily fooled. For example, if you can trick it into drinking water you can push it into the currents.
V 1 Comment
29
Kappa
This guy is pretty interesting, and not just in one way. It kinda looks like a cross between a turtle, a frog, and a bird. And it's name means "river child".
30
Ropen
It's often called the "Demon Flyer" of Papua, New Guinea.
31
Michigan Dogman
This is one of my favorites. Similar to the Beast of Bray Road, it's often referred to as a Werewolf and stands well around 7 ft tall. A DJ named Steve Cook once recorded a song about the Dogman and its reported sightings. I LOVE the song.
32 Ghost Deer
33
Beast of Exmoor
Many think it's most likely an escaped big cat.
34
Spottsville Monster
It's a Bigfoot-like creature spotted in Spottsville, Kentucky. Some eyewitnesses say it can be malnutritioned and afflicted with mange. It's even said to have glowing red eyes.
35
Werewolf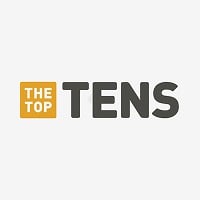 A werewolf or lycanthrope is a mythological or folkloric human with the ability to shapeshift into a wolf or a therianthropic hybrid wolf-like creature, either purposely or after being placed under a curse or affliction.
I always think of phineas or Lincoln loud turning into werewolves.
I love Werewolves. Many believe that the Beast of Bray Road and Michigan Dogman could be a type of werewolf.
36
Ghoul
They rob graves and feast on corpses.
37
Ningen
This thing is 50 to 100 feet tall and it stalks artic seas. Only things that can be seen on face are mouth and eyes. However no solid evidence exist :( [ even I belive in ningen because u can find it on Google maps]
38 Shunka Warakin
39
Vermont Pigman
I would literally be freaked out if I encountered a half man, half pig creature. Honestly, that's just creepy!
40
Corfu Island Creature
It was captured by a tourist in 2015 - P-51IsDaBest
I mean captured on tape - P-51IsDaBest
PSearch List
Recommended Lists
Related Lists

Top Ten Scariest Movie Creatures and Villains of All Time

Top Ten Deadly Sea Creatures

Top 10 Mythical Creatures
Top Ten Most Terrifying Supernatural Beings / Creatures
List Stats
200 votes
152 listings
5 years, 179 days old

Top Remixes (4)
1. Lizard Man
2. Chupacabra
3. Yeti
DEJAVU
1. Bigfoot
2. Jersey Devil
3. Chupacabra
egnomac
1. Aliens
2. Bigfoot
3. Grinning Man
seminolesinger2003
View All 4
Posts
Error Reporting
See a factual error in these listings? Report it
here
.