Kyuhyun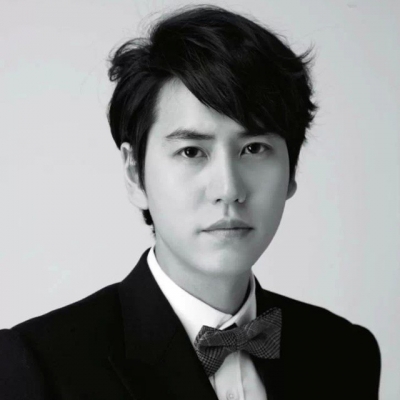 Uploaded by TaeBooty
Info
Cho Kyu-hyun (born February 3, 1988) is a South Korean singer and actor. He is a member of the South Korean boy band Super Junior, its sub-groups, Super Junior-M and Super Junior-K.R.Y., and a former member of the South Korean ballad group S.M. The Ballad. He is one of the first four Korean artists ...
read more
.
Comments
Top
Popular
Newest
He seriously is a gem to Super Junior! He can sing, dance, act, be funny, do sharp comments that are just witty and he is the cutest and most handsome maknae in the whole wide world. His voice outweighs every other voice. He can probably sing anything, while dancing at the same time. Even though he hasn't shown his body, his hotness oozes from a distance! BabyKyu! PrinceKyu! EvilKyu! Super Junior won't be the same without you
Powerful voice, one of the main dancers, awesome stagger, incredibly delicious good looks, being good at playing the clarinet, piano and harmonica, overflowing charisma, being dorky and totally oblivious yet knows the ins and outs about his hyungs.. Likes bullying them till they admit defeat.. Seriously I don't know if I will ever come across someone like him who is good at everything and not to mention having a smart and sharp brain and tongue... There is simply no end to the things that he can do... Love you my baby... Love you to bits.. Love you to the ends of this world
Uhmmm.. His parents raised him well. I was touched by his story on how he really fought out his dream to become a singer, and he's right! Through your voice (singing), you let us feel how heaven feels like! You don't only have a wonderful voice, but a soulful voice that soothe into the deepest part of our skin, sometime KYUHYUN made me feel his voice caused goosebumps! His passion in singing can truly bring him to his summit of success. Plus, although he's already in Super Junior team, he never quits his study, that's a good point! Knowing that he is undertaking his Master's Degree! Keep it up IDOL! Always make a difference! We love you! :) Keep Fighting!
Too many things to like about Kyuhyun. Awesome voice, smart, witty, eloquent, tall, attractive and even if he wasn't an idol, he'd still be considered a good catch considering his family and education. One of the most talented and likeable in SJ, he's also quite easy to relate to because of his cheeky personality. He goes along well with everyone in the group, still meets up with high school friends and has his own clique, the Kyu-line. I love that he's very grounded, is no-nonsense and cherishes his family. Talented as an idol and adorable as a person, it's no surprise to fall for him.
CHO KYUHYUN! He was the first one I noticed when I started listening to Super Junior songs. He really is adorable. Everyone has got to love the naughty evil spoilt maknae, king of sharp tongue who bullies his hyungs and leaves them speechless. But he is loved by all his hyungs and he is personally close to every single one of them. I love his obsession with video games and his cuteness. That evil little baby of the band. And in my opinion, I THINK HE IS THE MOST TALENTED WITH THE BEST VOICE. The moment I heard his song 'hope is a dream that doesn't sleep' in the drama 'BAKER KING KIM TAK GOO' I knew I fell in love. His voice is so heart warming. Kyuhyun is also so funny with a personality of an angel. His singing can make anyone cry and he's so handsome, SARANGHAE, KYUHYUN OPPA! :D
I picked KYUHYUN as the most favorite member of Super Junior. Because he's a total packaged entertainer! He got the beauty, charisma, pleasant personality, and brain! As you can see his appearance in most of his shows, he never runs out a fuel to ignite an engine. He always reserves his wisdom to produce humor, to give joy, and be entertained out from your super stress day! His image also serves as role model of goodwill though he was named as Evil Maknae. I know he has a brighter future and more projects to come!
I didn't like Kpop until I heard the flawless voice of Cho Kyuhyun is the song 'Hope is a dream that doesn't sleep' and 'Listen to you'. The way he sang '7 years of love' melts my heart every single time. How can anybody not adore that adorable evil maknae, The King Of Sharp Tongue who leaves his hyungs speechless all the time. He teases them in such an evil and cute way but inside, he loves them deeply and is a really passionate person. His voice is the best in super junior and that evil little smirk of his kills me every time. He's handsome and humble, hardworking and cute. When he wants to do something, he does his best. And I really love him for that. SARANGHAE, KYUHYUN OPPA!
Kyu hyun is the best member of su ju, I think.
He has a very beautiful colour of voice and it make me feel something emotions.
He also has a charm, handsome face.
He is the most cuttiest guy in the world.
Besides these reasons. We knew that he also good at Maths and riding ski.
I think he is a very bright and talent at many things.
So I admire him and love him very much.
For me, he is the best.
Honestly...I am a Fan firstly because of his strength...He has survived something hardly anyone would manage to pull through and he managed to come back strong...he fought for his dream and he is humble and loving. I just have so much respect for him.

I also just adore his voice and his cheeky personality.
How can you not like his voice? He has a gentle soft voice with a kind expression. He IS TOTAL HAWTNESS! CHO KYUHYUN is an amazing member of Super Junior M. And is always the one with the kindness inside!
Kyuhyun is naughty, boyish, playful, intelligent, hardworking (he's picked up Chinese and Japanese rather quickly) and most of all, when you hear him sing, you feel like you've died and gone to heaven!
I believe that he deserves to be number 1 out of all because he has singing talents...i think he is better than ryeowook to some extent but ryeowook is still awesome. Anyways he is evil maknae...you don't find maknaes with his personality and he isn't shy or innocent, he is an outgoing kind of person and he is pretty funny and he obviously has a lot of TALENT! One last thing is that when I first watched Super Junior Videos, He caught my attention first! Fighting!
He is the bratty, witty, evil maknae, but just by listening to his angelic, straight out of heaven voice you can understand that he is a beautiful person! Honestly, speaking there is no other voice compared to his...smooth, emotional and straight out of heaven; a true masterpiece. He has innate, pure talent; something that most singers could be jealous of! Cho Kyu I love you!
Kyuhyun is my favorite of all the super junior members! His voice is AMAZING and he is so cute. Every time I hear his voice it makes me happy that some one like him is alive!
His voice is so sexy! The reason why I was so hooked onto Super Junior! The face and the body is just the bonus
I love him so much. He's really handsome and manly. He's funny, best singer, and so talented. Love you, oppa!
He is really attractive member, Has good visual, great vocal, good dance, variety skill.. Ohh he is smart too.. And rich.. Such a husband material
He is very talented and the most good looking in super junior.
He has really good voice, handsome face, and I thing, he is perfect man... Haha So, can I say I don't like him?
I love Kyuhyun angelic voice and his ability to sing in many languages. His smile is killing...
I love cho kyuhyun. He has amazing voice, handsome personality, witty mind and everything a best of beats artist need! Always be on top oppa.
Baby oppa is cute. I just can't describe why I like him so much... My eternal crush LOVE YA!
First I watched super junior I couldn't hide from a guy whose sharp sight and deep voice who I didn't know his name. Second I listened to Super Junior MV I couldn't move to stare at his lips movement when he sings. Third I read Super Junior profile and found the name of Cho Kyu Hyun with his intelligence had amazed me!
Kyuhyun is a natural. He shows whatever he feels and looks funny doing it most of the time. His voice, poise, manners fit him perfectly. He's one sexy baby. Kyuhyun's popularity has proven that SM was right in choosing to add him as 13th member.
He has a golden voice, cutie face, and I love him so much